Is your office still sending important documents using a fax machine? Consider if this is the right time for you to switch to an enterprise fax solution. The sheer number of advantages of using enterprise fax software may surprise you, especially if you're still used to conventional faxing services.
Let's take a closer look at the advantages of utilizing enterprise fax solutions in your business.
Table of Contents
What Is Enterprise Fax Software?
Enterprise fax software is a SaaS solution that lets you process incoming and outgoing faxes through the internet. It's designed to manage hundreds, even thousands of pages digitally. Since everything is done online, printing fax messages is optional.
With enterprise cloud faxing, you can send and receive faxes from mobile devices or computers. Plus, it allows you to go paperless and follow sustainable business practices.
In contrast, legacy fax machines require dedicated phone lines and hardware. Companies also have to pay for maintenance costs, cleaning, ink, and reams of papers.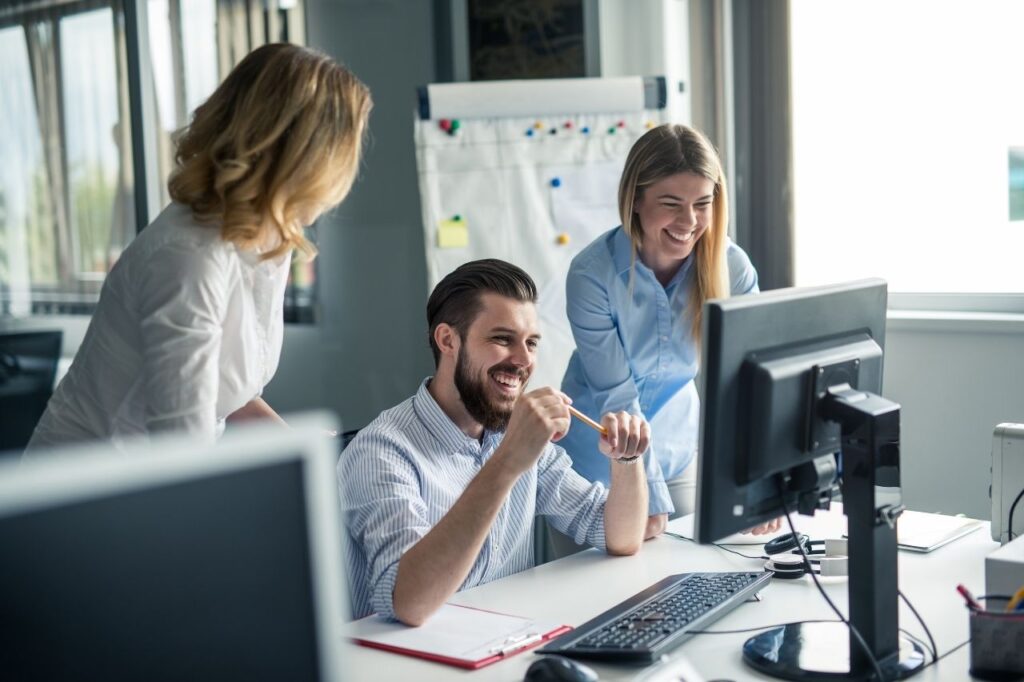 5 Benefits of Using Enterprise Fax Solutions
Any business that relies on faxing as a part of its operations can benefit from using enterprise fax software. For one thing, most digital fax services for businesses have intuitive and easy-to-use features.
Here, we've listed other benefits that make digital enterprise fax services the best way to share documents securely.
1. High-volume faxing and broadcasting
Any business that relies on faxing as a part of its operations can benefit from using enterprise fax software. One of the main advantages of electronic fax is the ability to send a large number of pages quickly and easily. The software is designed to handle a huge volume of documents and automatically distribute them to the correct recipients.
Another advantage of enterprise fax software is the ability to broadcast faxes to multiple recipients simultaneously. This is a useful feature for businesses that need to keep in touch with customers or clients without calling them individually.
For example, important information such as system failures and maintenance schedules can be broadcasted immediately to your intended recipients. This feature can also be used for marketing campaigns and invitations to corporate events. It's highly likely that your message will get read as faxes don't end up in the spam folder.
By broadcasting a fax to multiple recipients, businesses can ensure that everyone receives the same information. Enterprise fax software can also store and manage large numbers of faxes, which can be useful for businesses that need to keep track of their correspondence.
Strong security and encryption
Another benefit of using enterprise fax software is that it offers security and encryption features that are not available when using traditional fax machines. For example, most enterprise fax software uses Transport Layer Security (TLS) to encrypt data in transit.
TLS, or Transport Layer Security, is a cryptographic protocol that helps to ensure the security of communications over the internet. In enterprise faxing, TLS is used to help protect sensitive information as it is transmitted from one fax machine to another. TLS works by encrypting the data as it is sent and then decrypting it at the other end.
Some online fax services that offer enterprise-grade solutions use military-grade 256-bit end-to-end encryption, which is difficult to break. This ensures that sensitive information remains confidential and cannot be intercepted by unauthorized parties.
In addition, HIPAA-compliant faxing features are also available in enterprise faxing, making it ideal for healthcare professionals who need to fax medical records while on the go.
2. Improved workflow automation
Workflow automation is a major benefit of enterprise fax software. Businesses can improve efficiency and accuracy by automating repetitive tasks while reducing costs.
For example, when a customer submits an order form via fax, the enterprise fax software can automatically generate a purchase order and send it to the supplier. This eliminates the need for manual data entry, saving time and reducing errors.
In addition, businesses can use workflow automation to route incoming faxes to the appropriate employees or departments. This ensures that important documents are not lost in the shuffle.
3. Integration with other software
Why should you integrate fax software with the digital tools you already use? For one thing, it eliminates the need to switch back and forth between programs.
For example, if you're using a customer relationship management (CRM) system, you can integrate your fax software so that incoming faxes are automatically entered into your database. This way, you don't have to waste time manually entering fax data into the CRM system. And if you need to send a fax from your CRM system, you can do so with just a few clicks.
Similarly, if you're using an accounting system, you can integrate your fax software so that outgoing faxes are automatically logged in your accounting records. This way, you have a complete record of all business communications sent via online fax. This will come in handy for tax or auditing purposes.
If you use our app, you can avail of this feature through iFax API integration.
5. Guaranteed uptime and reliability
An important consideration when choosing enterprise fax software is uptime and reliability. Uptime refers to the percentage of time that a system is operational and available for use. Meanwhile, reliability refers to the ability of the system to perform its intended function without errors.
When it comes to enterprise fax software, uptime and reliability are essential for ensuring that business operations are not disrupted. Since these documents are often time-sensitive, even a brief interruption in service can result in missed deadlines or lost transactions.
Furthermore, transmission errors can lead to miscommunication and frustration for both sender and receiver. For these reasons, choosing enterprise fax software with high uptime and reliability is essential. By doing so, you can be confident that your business operations will not be jeopardized by fax-related issues.
6. Robust infrastructure and scalable
Online fax applications have robust infrastructure, including servers and cloud storage, to make faxing more scalable and accessible across departments. This is useful when it comes to faxing by volume. Instead of maintaining your own fax servers, you can avail of the enterprise faxing provider's services and only use what you need.
What's more, established providers can guarantee you 99.99% uptime, ensuring that you can access services 24/7.
How can enterprise fax software help you scale? For one thing, you only pay what you need per month based on the number of incoming and outgoing faxes. Your company can upgrade anytime if the demand for digitally faxed documents increases.
Also, it boils down to efficiency. This software lets you upload documents as images without the need for manually scanning documents page by page. The intended recipient will get the incoming fax like a typical document on their fax machine.
If the recipient also uses a cloud fax solution, they will receive the documents via email or in the control panel of their online fax account. This means that you can send more documents while spending less time on the actual process.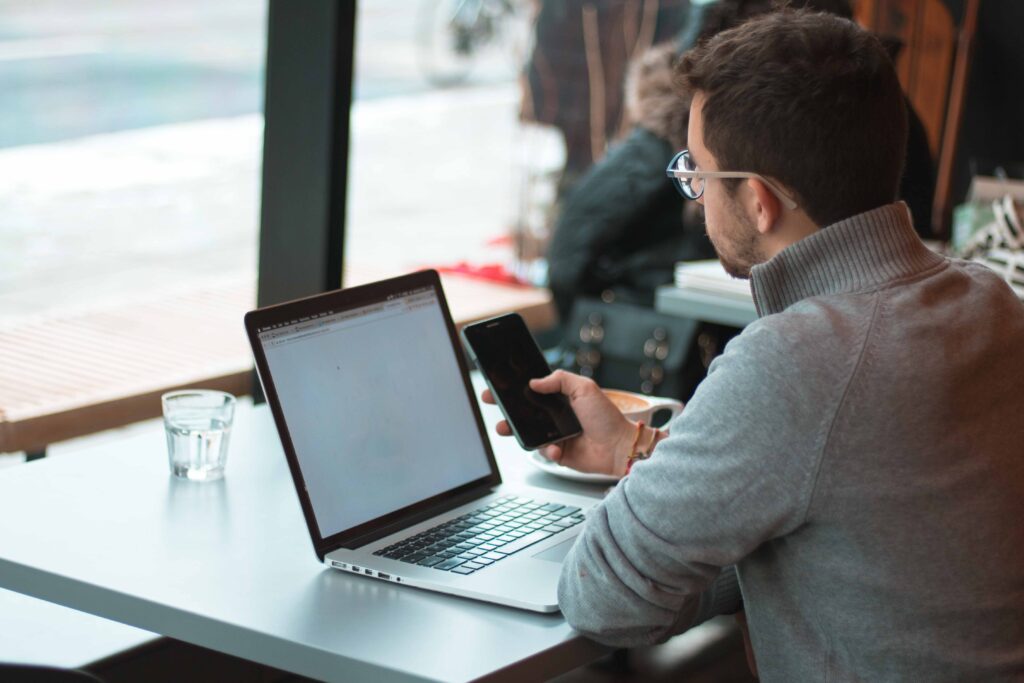 Which Industries Benefit From Enterprise Fax Software?
Convenience is one of the key benefits of using online fax services for enterprises. Also, most enterprise fax solutions use 256-bit end-to-end encryption to secure the transmission of information online. Let's see how different industries make the most of faxing online.
Medical and healthcare
Enterprise-grade cloud fax solutions are designed to protect the critical information of patients and clients. Keep in mind that medical and healthcare industries require compliance with federal laws to secure PHI (patient's health information).
That's why hospitals, clinics, and private practitioners prefer HIPAA and GLBA-compliant fax solutions to safeguard the information they send online.
Banking and finance
Bank transactions contain sensitive information about depositors. Through online fax services, professionals in the banking and finance sector can confidently fax loan applications, contracts, and forms.
Sales, insurance, and real estate
Sales agents in the insurance and real estate sectors often need to process paperwork while out in the field. With a mobile app for faxing, they can send proposals and contracts to clients right away using their smartphones.
Moreover, if agents need an important file from the office, they don't have to drive back to get a physical copy. They can ask their colleagues to fax it straight to their mobile phones. This allows salespeople to convert qualified leads into closed sales faster.
Legal
If you're in the legal sector, fax software helps you keep files organized in one platform while still having the ability to access them via multiple devices. Say goodbye to rows of filing cabinets and piles of paper on your office desk.
Whether you need to send a notarized contract, articles of incorporation, buy-sell agreements, or other legal documents, electronic fax software makes it happen. Simply scan them right away from your device. This allows you to speed up the process and address client concerns fast.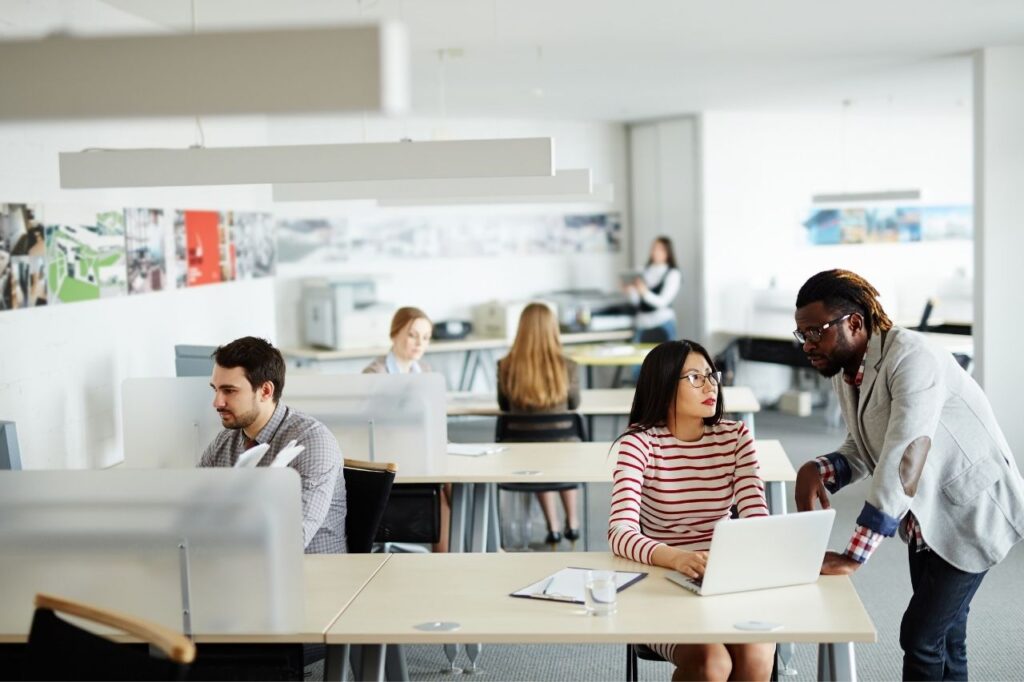 Try Enterprise Fax Solution with iFax
If you're looking for enterprise fax software, you don't have to look elsewhere. iFax simplifies faxing and offers your team the flexibility and mobility they need while working with hundreds and thousands of pages. It's compatible with iOS, Android, and Windows devices. You can also access these features on our web and Mac platforms.
When you avail of the iFax enterprise plan, you can send thousands of pages per month while enjoying unparalleled security. You also have a dedicated account manager to support your team for instant setup as well as unlimited fax numbers.
Sign up now to experience what the future of faxing looks like.
affordable faxing solutions
best internet fax service
enterprise cloud faxing
enterprise fax