Looking for software for dentists you can compare online? You are in the right place! Dentists are increasingly using them to manage their businesses. This software can automate many tasks, such as tracking appointments, generating bills, and keeping payments. There are several different medical billing software programs on the market, so it's essential to choose one that fits your practice's needs.
They also offer benefits such as increased productivity, billing accuracy, and cost savings. Instead of your staff manually doing the hard work on billing, your team can focus more on your clinic's crucial tasks and help you provide a quality experience in handling patients.
This blog post will look at some of the best medical billing software programs for dentists and orthodontists. We will also discuss the features you should consider for each software to help you make an informed decision.
What is dental billing?
Dental billing is the process of creating and submitting invoices for dental services that have been provided to a patient. It involves identifying the services that have been performed, determining the appropriate fees for those services, and generating an invoice that includes this information.
Table of Contents

#1 Dentrix
Dentrix is a popular dental practice management system that many dental professionals have used since 1985. Dentrix's software helps manage everything from scheduling to payments and provides detailed analysis of revenue performance. It can function as either a stand-alone program or an integrated part of other systems such as Electronic Health Records (EHRs) and Picture Archiving and Communication Systems (PACSs).
Dentrix can send claims electronically through insurance companies when it comes to billing. It can also track outstanding payments and monitor A/R (accounts receivable). There are several versions available, including a cloud-based version. Beyond the billing and collection features, Dentrix is an all-in-one solution that covers practice marketing, business management, clinical efficiency, and more.
#2 DentiMax
DentiMax by TotalMD is a cloud-based practice management software system designed to accommodate small to mid-sized clinics. DentiMax includes several features, including document management, image software, custom invoicing, EOBs (estimated insurance benefits), and patient account services. You can also add optional modules, such as online payment processing for patients who want to pay their bills online.
DentiMac is one of the medical software for dentists, and its front office features allow you to schedule appointments, process payments, and reports. It also provides the necessary training for your staff to get it right in your system with ease. Moreover, the integrated credit card processing makes it easier to track payments and revenues.
#3 Denticon
Denticon is a cloud-based dental practice management and communication solution that helps dentists run their business more efficiently. It's also HIPAA compliant, and ONC certified. Everything is included in this software, from scheduling to invoicing to patient communications, which saves you money and time by eliminating third-party tools and overlapping multi-touchpoint operations.
Dentists can utilize its 2D and 3D imaging, client management, and medical billing software features. Since it's a cloud-based system, you and your staff can access the platform, whether on a computer, tablet, or smartphone.
#4 RevenueXL
RevenueXL is a comprehensive medical billing software solution designed to meet the needs of small and mid-sized dental practices. It includes everything you need to bill, collect and grow your practice.
EMR, demographics, payment posting, and proactive follow-up on patients are all included in this comprehensive medical billing solution. You can take your hands-off with patient collections and claims with his medical billing software for dentists. For transparency, you have access to all data and financial reports.
#5 Kareo Billing
Kareo is cloud-based practice management software that can be integrated with medical billing software for dentists. The Kareo platform also includes patient engagement tools, electronic claims submission, accounts receivable automation, and more. Their intuitive user interface will allow just about anyone to get up to speed quickly on Kareo's features. Kareo has multiple options available, including phone support during business hours and live chat.
Additionally, they have a dedicated team of experts who are always available via email to help you with any issues. This makes it ideal for smaller practices without separate IT personnel or onsite assistance.
What Are the Benefits of Using Medical Billing Software for Dentists?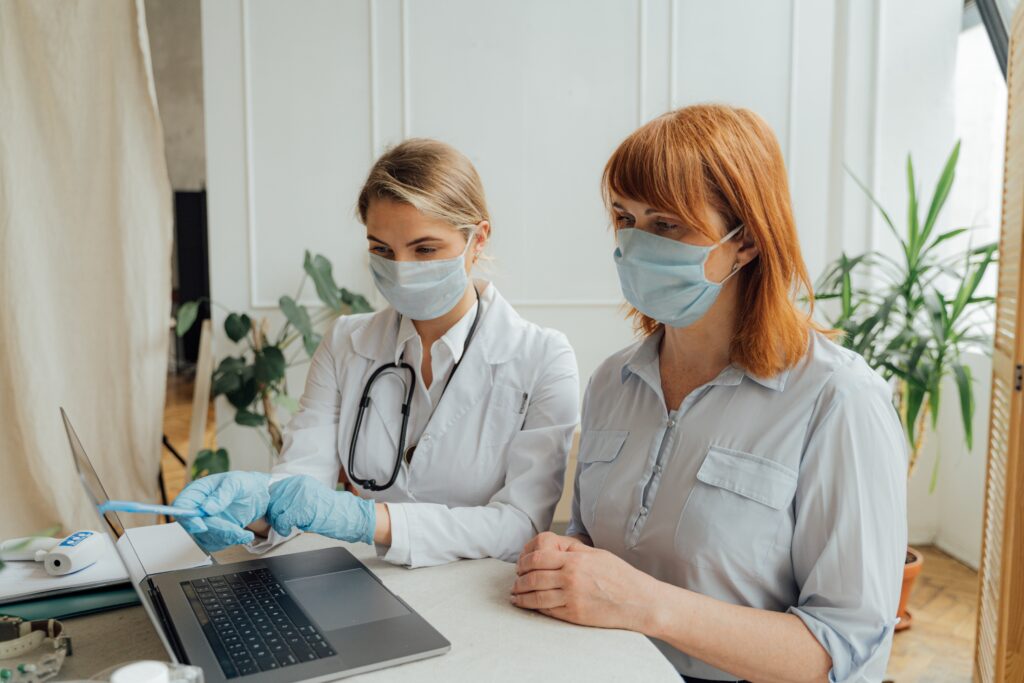 There are many benefits to using medical billing software for dentists. As mentioned, it can remove the need for your staff to do labor-intensive work on billing while allowing them to focus more on patient care. Here are some of the most notable advantages below.
Consistent Revenue Cycle Management
Medical billing software ensures that each patient has a smooth payment cycle since you can automate the entire billing process. This can significantly reduce your work time, allowing you to see more patients and increase revenue in the long run. The software also makes it easier for you to keep track of payments, whether they are done through cash, credit card, or insurance plans.
Flexibility Option
Most medical billing software options provide full customization features that allow users to modify the programs according to their needs. They have different functions and modules that support dental specialties such as orthodontics, oral surgery, pediatric dentistry, endodontics, prosthodontics, periodontology, etc. You can choose a program based on which services your clinic offers to be compatible with your practice.
Quality Revenue Cycle Management
One of the biggest perks you can get from using medical billing software for dentists is the improved quality of each patient's revenues cycle management. Before filing their insurance claims, your employees will need to collect important information such as the patient's name and address, diagnosis, date of service, and procedure codes.
The information is necessary for insurance processing and reimbursement. The program automates data entry, significantly speeding up this task while also providing accurate results.
Final Thoughts
There are many benefits to using medical billing software for dentists. Let's take a look at some of them, so you can see if it is the right choice for your practice. The first benefit is that this type of software will help maximize revenue by reducing errors and providing accurate reporting on collections. It also helps streamline the process with automated reminders, alerts, and notifications, decreasing stress levels in high-volume practices.
Another significant advantage to utilizing dental billing software is that it saves time when analyzing patient data or insurance company claims information while increasing efficiency through automation features like barcode scanning technology.
Lastly, there are endless options available today from different providers who offer unique tools explicitly tailored towards dentistry needs. We also covered some of the best medical billing software for dentists above and highlighted the features. We hope that the blog has given you the information you need to explore and compare the software.
In case you need extra software to pair up with medical billing software for dentists, you can also explore the iFax mobile app, an application that works across devices that lets you send and receive faxes anytime and anywhere. It's a HIPAA-compliant online faxing platform that healthcare professionals and doctors have used since 2008. View the pricing plans for more details.