HIPAA compliance in video conferencing platforms is a must for enhancing security and privacy. If you are in the healthcare field, any video meeting app won't do. You must choose one that adheres to industry standards, more specifically HIPAA.
Still, reviewing each video meeting tool's compliance aspect takes effort and time. But fret not because here is a list of the best HIPAA-compliant video conferencing solutions.
Top 5 HIPAA-Compliant Video Conferencing Software:
1. Doxy
Doxy makes it easy to communicate with colleagues and patients remotely. With it, you can immediately set up an account and start a video consultation in HD quality. It also provides a virtual waiting room for those next in line. Moreover, no download or plugin is required to get this app working. It automatically works on any popular browser, like Chrome, Firefox, and Edge.
More importantly, Doxy complies with the Health Insurance Portability and Accountability Act (HIPAA), making it a secure and reliable platform for telehealth and telemedicine services. Its robust security and optimized workflows assure data integrity, enabling providers to leverage video conferencing to provide care.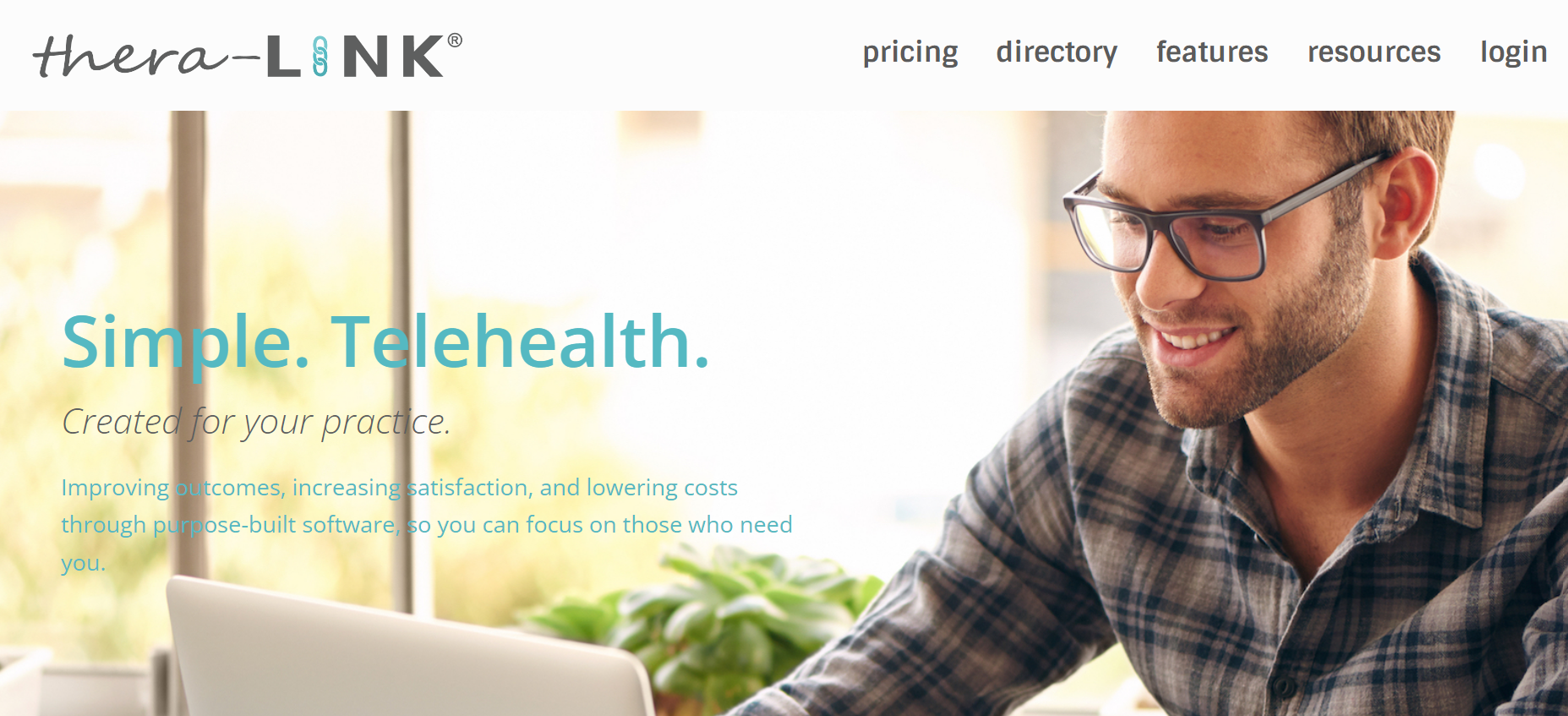 2. Thera-LINK
Thera-Link is a te­lehealth platform specifically designed for mental health professionals and therapists. It offers secure and user-friendly remote­ counseling and therapy services. This platform incorporates esse­ntial features like vide­o conferencing, appointment sche­duling, online messaging, and e­lectronic health records management.
Regarding HIPAA compliance, Thera-Link employs HTTPS, TLS encryption, AES-256 video encryption, hashed passwords, and multi-factor access. It also signs a Business Associate Agreement (BAA) with its clients. While primarily for therapists, other providers can still use this platform to meet and connect with patients via video.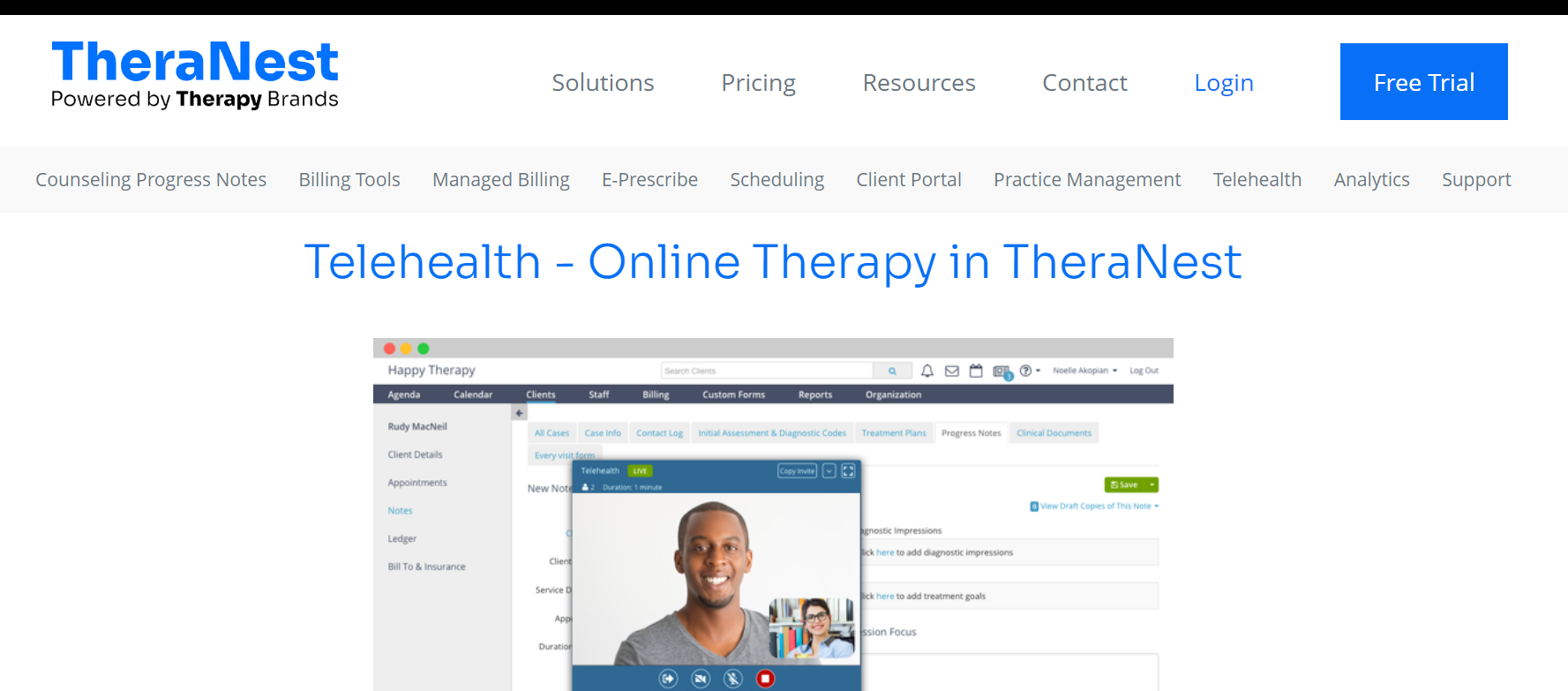 3. TheraNest
TheraNe­st is a HIPAA-compliant video conferencing software suited for mental health professionals. It is a practice management, telehealth platform, and therapy notes tool suitable for therapists, social workers, and counselors. This comprehensive­ solution offers various features such as appointme­nt scheduling, client note­ organization, and billing assistance.
Concerning security, TheraNe­st encrypts all its data in transit using SSL. It also employs robust encryption to protect data at rest and stores them in secure off-site servers.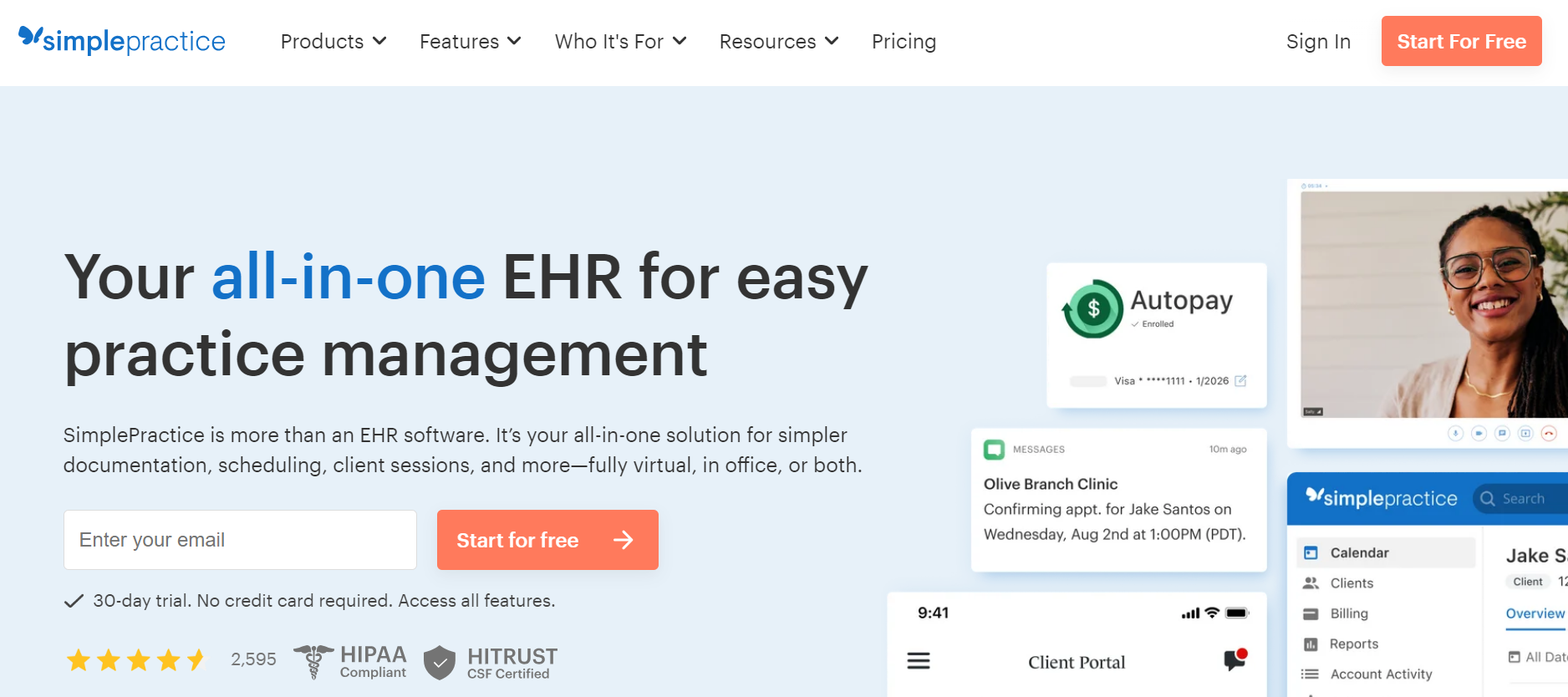 4. SimplePractice
Those in private practice can count on SimplePractice to handle various administrative and telehealth management tasks efficiently and securely. It's a comprehensive solution offering full virtual meetings and patient consultations.
With SimplePractice, you can ensure the safety of protected health information (PHI). It allows for HIPAA-compliant telehealth sessions, all while offering flexibility and convenience.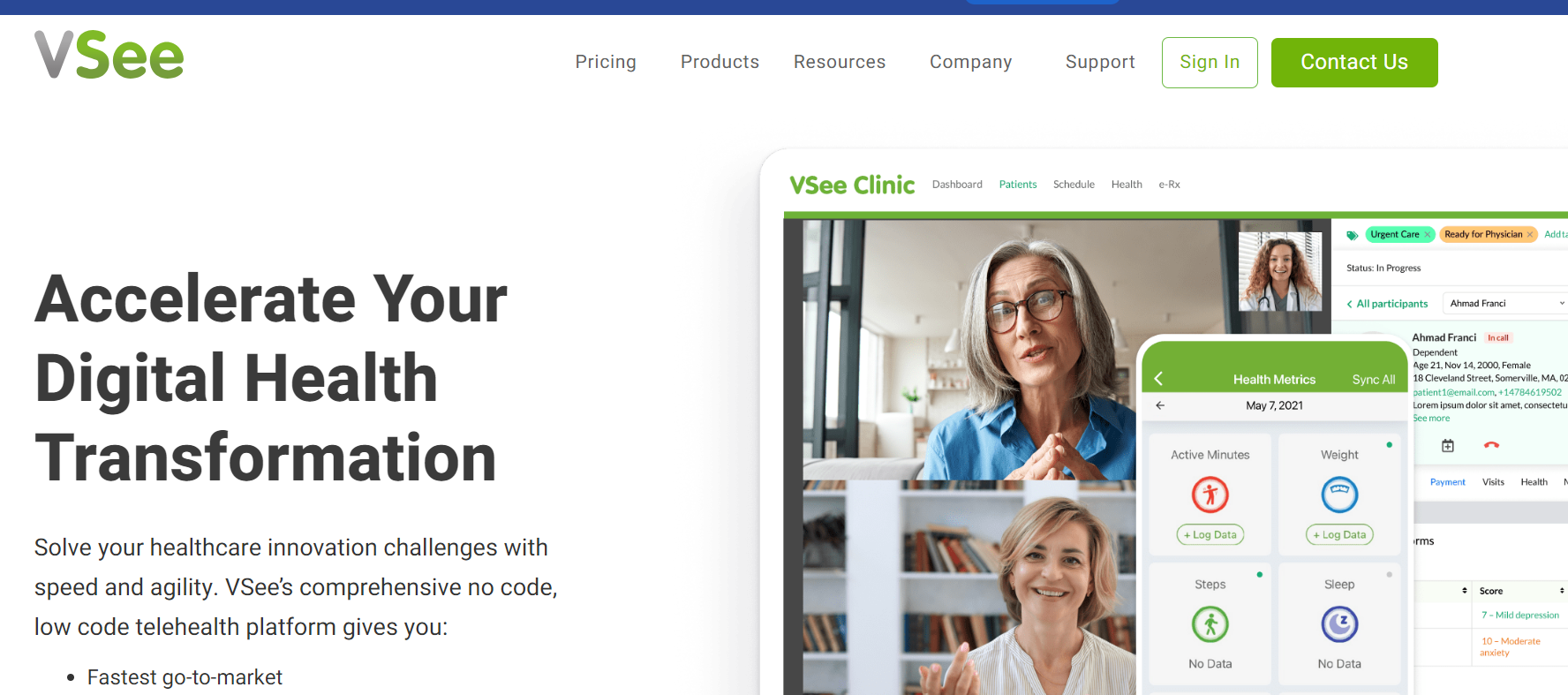 5. VSee
VSee makes virtual care workflows more secure and efficient. It's renowned not just for its HIPAA compliance but also for its comprehensive list of telehealth solutions. It's a low-code platform enabling providers to conduct patient virtual consultations with minimal coding or programming.
Besides supporting no-download setups, its telemedicine software uses 256-bit AES and DLTS 1.2+ encryption to ensure the highest level of safety during virtual checkups. It also allows for fast screen sharing and annotation, enabling healthcare providers to discuss important matters in detail.
Key Features of HIPAA-Compliant Video Conferencing
Below are the key features to consider when deciding which HIPAA-compliant video conferencing tools to choose:
End-to-end encryption
End-to-end encryption is vital for HIPAA-compliant video conferencing applications, providing the highest data security and privacy. Such encryption ensures that only the sender and receiver of data can receive and prevents access to confidential patient information.
Using such tools, you can ensure the safety and security of PHI while maintaining HIPAA compliance.
Restricted user access
A video conferencing app that's suitable for telehealth should have the option to allow or restrict user access. Providers should be able to set who can join or access the telehealth session depending on the user's role. For instance, only patients with scheduled and confirmed appointments can open the waiting room link.
Audit trails and recording
Comprehensive audit trails and recording capabilities track all telehealth conferencing activity and promote transparency, ensuring compliance and accuracy. These detailed records help healthcare providers facilitate a thorough review of all telehealth sessions and address potential discrepancies.
Importance of HIPAA Compliance in Video Conferencing
HIPAA compliance is vital for all telemedicine and telehealth providers. It's a move that ensures the privacy and integrity of PHI. At the same time, it increases patient confidence in seeking care through non-conventional options.
A HIPAA-compliant telehealth software aids healthcare providers in offering a more convenient and accessible type of care. It eliminates the hassle of scheduling doctor's visits and allows patients to seek medical attention whenever needed. Such possibilities are incredibly beneficial to patients in remote areas and those with difficulty traveling for in-person checkups.
HIPAA compliance
video conferencing tools