As more healthcare providers move into the online space, it becomes increasingly essential for them to understand HIPAA compliance for websites. Applying HIPAA guidelines throughout the website development can prevent serious legal trouble and substantial financial losses.
Below, you will find the core requirements of a HIPAA-compliant website and why it is crucial to ensure data security, protect patient privacy, and avoid potential violations.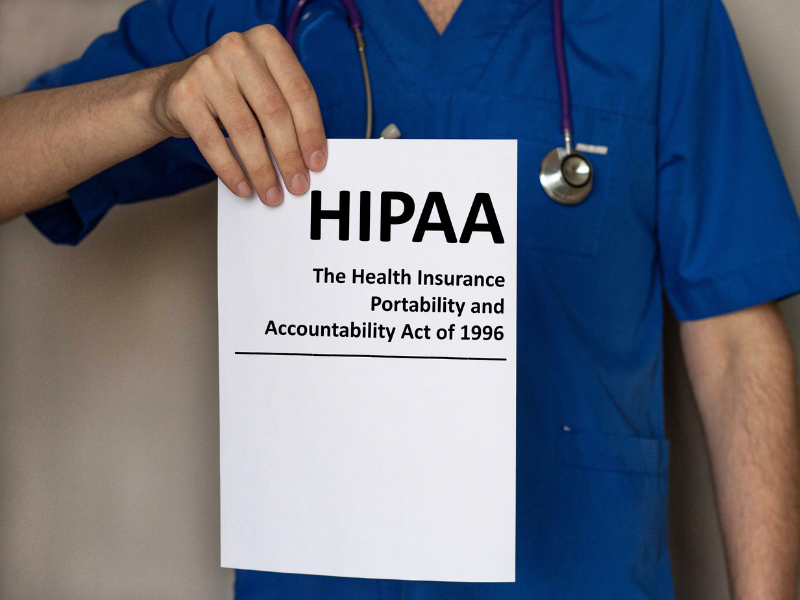 Why Healthcare Websites Need to Comply With HIPAA
HIPAA, or the Health Insurance Portability and Accountability Act, is a federal law that sets the standards for protecting sensitive patient information in the healthcare industry. It also ensures that individuals have control and access to their protected health information (PHI).
If a website collects, stores, displays, transmits, or handles electronic protected health information (ePHI) in any way, it should comply with HIPAA rules. Thus, most websites of healthcare providers require HIPAA compliance.
HIPAA Requirements for Websites
Websites should follow the Privacy Rule
The Privacy Rule protects the confidential health information that clients share with healthcare providers. It also gives patients control over their health information and limits PHI use and disclosure.
The rule also requires healthcare organizations to implement measures to protect ePHI collected, stored, and transmitted online, including those on websites. Healthcare providers and their business associates should obtain patient consent before using or disclosing ePHI and ensure that only authorized individuals can access the information.
Websites should follow the Security Rule
The Security Rule sets specific safeguards for the protection of ePHI. It requires covered entities to implement administrative, physical, and technical safeguards to keep ePHI protected at all times. Websites that handle ePHI must understand the importance of online security and comply with the HIPAA website security requirements.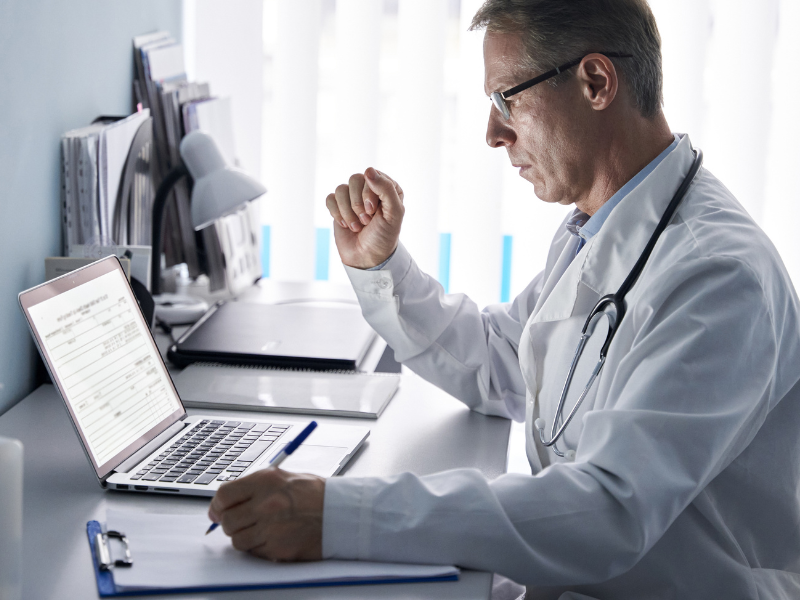 What Makes a HIPAA-Compliant Website?
Data that is stored, shared, and transmitted on websites should be protected at all times. Here are 12 elements of a HIPAA-compliant website:
Controlled and limited access: Protecting patient data means limiting data sharing to authorized users. Both physical facilities and electronic devices should have policies and procedures to prevent and restrict access. This includes adding physical locks, using passwords, ensuring user authentication, and giving only the minimum necessary information for staff members to do their jobs.
Encrypted data and secure protocols: Patient intake forms contain personal information, medical histories, and other sensitive data. If a provider is collecting a client's PHI through web forms, they must use encryption to secure data transmission. Encryption ensures that the connection between the browser and the website is protected, safeguarding against unauthorized access to sensitive data. Secure communication protocols such as HTTPS also protect data transfer between users and the website.
HIPAA-Approved website features: Contact forms, patient portals, and live chat facilities should comply with HIPAA rules. Allowing patients to submit information through secure channels is essential to maintain their privacy and protect their health-related inquiries.
Secure HIPAA web servers: Protection of PHI at every step is vital. HIPAA-compliant servers should employ robust security measures, including end-to-end encryption for data transferred between healthcare providers, during storage, and any internet transfer.
Robust SSL Certificate: Secure Sockets Layer (SSL) certificates encrypt data transferred between web servers and browsers. It also prevents unauthorized third parties from accessing data. Extra care should be taken to choose reputable SSL certificate providers for optimal protection.
Clear Privacy Policy: Develop and prominently display a clear privacy policy that outlines how ePHI is handled. The guidelines should include data collection, storage, and sharing practices. Ensure that the procedures comply with HIPAA requirements and inform users about their rights to their health information.
Business Associate Agreements: HIPAA rules require covered entities to have signed agreements with their business associates. If your website interacts with business associates, such as cloud storage providers or IT support services, ensure that BAAs are in place. These agreements establish the obligations of business associates to protect your client's ePHI.
Regular risk assessments: Conduct periodic evaluations to identify potential weaknesses or security gaps in the website. These risk assessments ensure the website's security measures are up-to-date and secure against data breaches.
Regular data backup: Providers should regularly back up data collected on their websites to ensure clients can access their health information when needed. This data includes databases, user information, configuration files, media files, and other essential data. Apply secure tools and workflows when backing up information manually or automatically.
HIPAA-compliant solution providers: Partnering with developers and designers adept in HIPAA requirements ensures a compliant website. These providers possess the necessary expertise to secure the transmission of PHI and adhere to HIPAA-compliant server requirements.
Periodic HIPAA training for employees: Providing HIPAA training to all employees, including management, ensures everyone understands their responsibility in handling ePHI. Healthcare providers should include security awareness, data privacy, and incident response procedures in the regular training.
Incident Response Plan: An Incident Response Plan outlines the steps to take in case of a data breach on the website. This plan should include the procedures for containing the breach, notifying concerned parties, and mitigating any potential harm caused by the incident. Providers should comply with the Department of Health and Human Resources'Resources' (HHS) requirements when a HIPAA breach happens.
Design a HIPAA-Compliant Website to Ensure Patient Privacy
Ensuring HIPAA compliance for websites is vital for healthcare organizations to protect patient information and avoid potential legal and reputational repercussions. By following the guidelines in this article, healthcare providers can ensure that their websites meet the requirements set forth by HIPAA.
hipaa guidelines
HIPAA requirements
HIPAA rules