In healthcare, marketing is not solely about expanding your pool of patients and promoting your services. It transcends beyond business goals. As a healthcare provider, it is your main responsibility to uphold patient care and privacy above everything else. This means that your marketing efforts must always comply with regulatory requirements and ethical standards.
The Health Insurance Portability and Accountability Act (HIPAA) has placed a handful of limitations on what you can and cannot do when advertising your practice. In this article, we will guide you through the HIPAA marketing rules so you can maintain compliance.
HIPAA Marketing Rules: What You Need to Know
As healthcare is a highly regulated industry, there are dozens of laws and guidelines you need to keep in mind when creating marketing efforts. There has to be a good balance between promoting your service and meeting ethical obligations and regulatory requirements. You must ensure that you comply with HIPAA regulations in all aspects of your campaign.
HIPAA marketing rules cover the use of patient data for marketing purposes and the creation and distribution of marketing collaterals and messages. As HIPAA is quite a complex subject, here are some critical things you need to know.
Defining marketing under HIPAA
One of the main keys to maintaining HIPAA compliance is through understanding the basics. In healthcare marketing, you first need to learn the definition of marketing under HIPAA's guidelines and regulations.
The HIPAA definition of marketing is broad and includes any communication about a product or service that is designed to encourage the recipient to purchase or use that product or service. This includes any communication that is paid for by a third party, even if the communication is initiated by the healthcare provider.
Obtaining patient consent
Effective healthcare marketing must appeal to human emotions while providing concrete, data-based proof or messaging. As such, many providers use protected health information (PHI) to target and personalize communications to potential patients.
One of the major HIPAA marketing rules you need to remember is that it's crucial to obtain written authorization from patients if you intend to use their PHI for marketing purposes. As their healthcare provider, it is your responsibility to make them understand all the implications involved when sharing highly sensitive personal information.
Hiring business associates
Since most healthcare providers have a lot on their plate, it is not uncommon for them to seek help from marketing experts when it comes to promoting their practice. Aside from taking this daunting task off your hands, these third-party business associates can also provide better insights when it comes to marketing and advertising.
If you do decide to hire experts to spearhead your marketing efforts, HIPAA marketing rules say that there has to be proper paperwork, including signing a business associate agreement (BAA). The BAA establishes the terms and conditions under which the business associate can access and use PHI, as well as the steps the business associate must take to safeguard the PHI.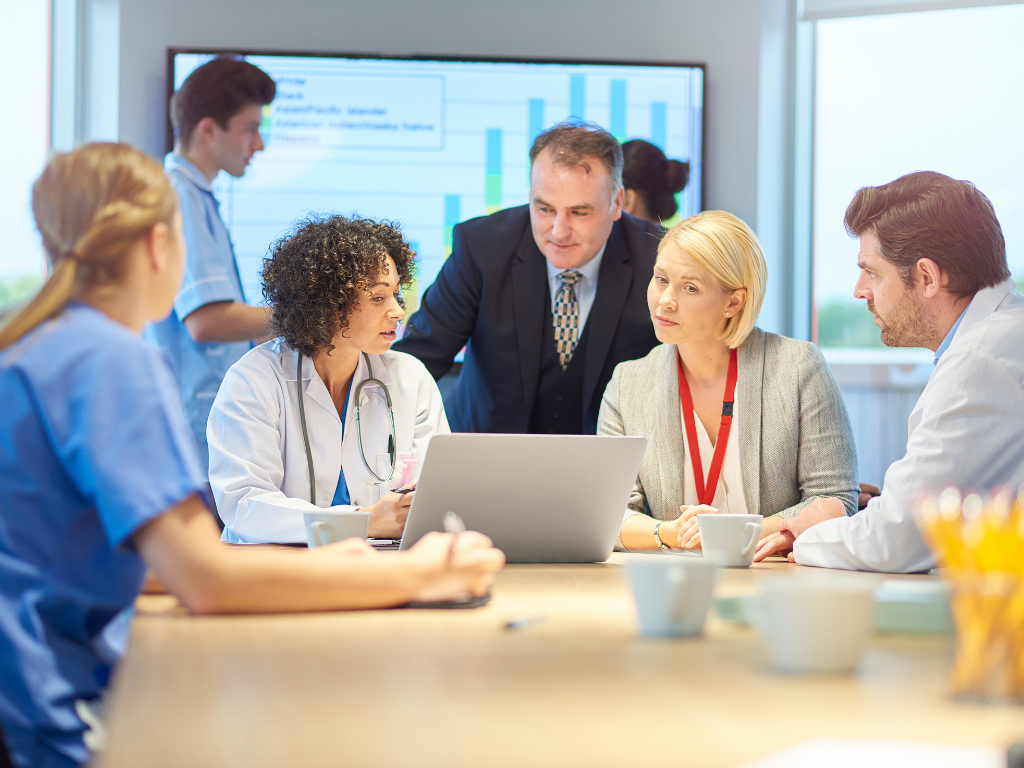 4 Effective Marketing Strategies for Healthcare
Although HIPAA marketing rules are quite stringent, they are not entirely restrictive. You can still let your creativity flow and make your marketing efforts appealing. In fact, given how saturated the healthcare market is, it is important that you create something that stands out to establish a competitive advantage.
Here are a few marketing strategies that you can implement in your efforts:
1. Content marketing
Nowadays, it's fairly common for patients to surf the web to learn more about their health. While this phenomenon is not without drawbacks, there's a marketing opportunity that healthcare providers can take advantage of.
Consider starting a blog or website where you can publish easy-to-understand articles about common health-related concerns. Not only does this help you create an authoritative image online, but it can be an effective way to build trust and reach out to new potential patients.
2. Social media marketing
In this day and age, there aren't a lot of people who aren't on social media. People from all walks of life, on average, spend at least two hours just browsing different platforms like Facebook, Twitter, and Instagram. If you are looking for an effective channel to reach your potential patients, it's through social media.
Aside from being able to easily highlight and promote the services you offer, you can leverage social media to build a reputable brand for your practice. Your existing patients can leave positive reviews that can increase your reach and attract more patients.
3. Patient referral programs
While there's no denying that digital marketing is great and effective, nothing still beats word of mouth. You can create referral programs for your existing patients so they can make marketing efforts for you. As long as you're not breaking any HIPAA marketing rules, this can be a great way to expand your pool.
You can offer incentives and rewards, such as discounts or free services, for every successful referral. And to promote customer loyalty, you can also have another program for repeat visits.
4. Community outreach
Community outreach is an excellent way for you to build relationships with your local community while building brand awareness and credibility. This is also such a great way to give back, especially if you cater to those who don't have easy access to quality healthcare.
There are several ways you can conduct outreach, and some of them don't need big funding. For instance, you can offer free health screenings for things like blood pressure, cholesterol, and diabetes. You can also conduct seminars and crash courses to help patients manage their conditions.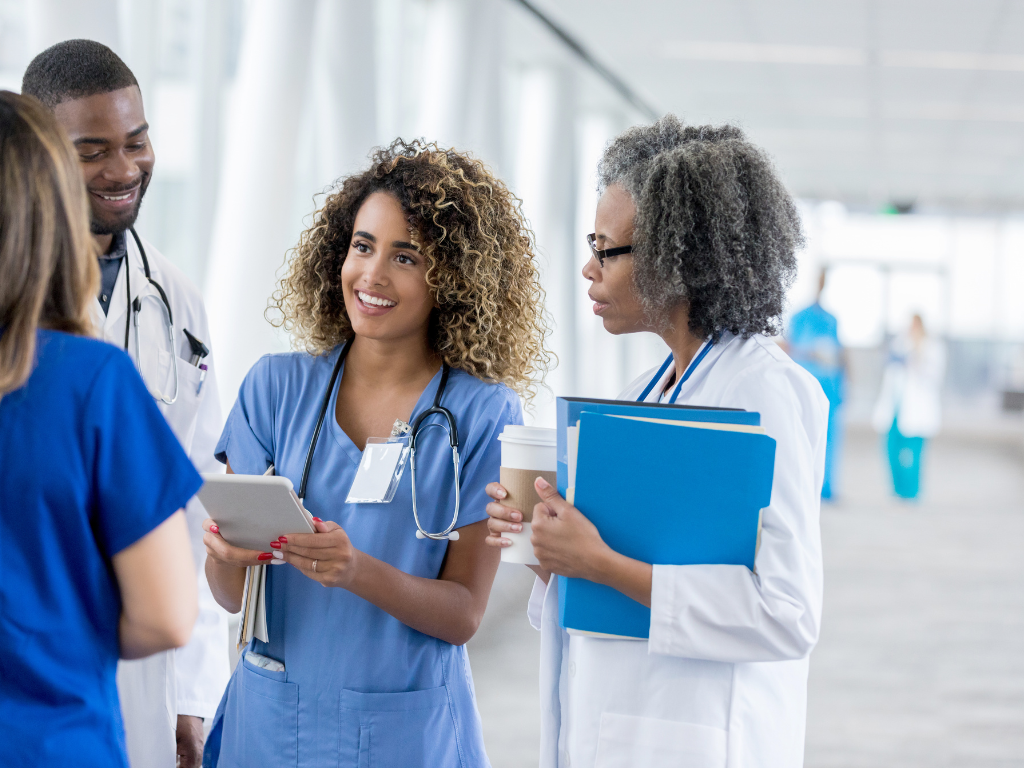 HIPAA Marketing Rules: Tips and Best Practices to Maintain Compliance
HIPAA marketing rules are designed to ensure that healthcare providers handle their patients' most sensitive health information with utmost care and in a non-exploitative and unsafe manner. While HIPAA has nothing against using patient information to promote your practice, they require that you do so ethically and responsibly.
Here are some dos and don'ts to keep in mind when marketing your healthcare services:
Dos:
Obtain written consent from patients using their health information for marketing purposes. Make sure that you explain to them how you plan to use their data. It is also important that you provide them the option to refuse or opt out.
Keep your patient anonymous. When creating any form of marketing collateral, remove any type of patient information that could identify the patient, such as their name or address. Disclosing personal information like this is a violation of the HIPAA marketing rules.
Take the time to understand HIPAA regulations. Having a clear and thorough understanding of HIPAA security and privacy rules allows you to create better and more compliant marketing strategies.
Don'ts:
Use patient data for discriminatory or stigmatizing purposes. Even if you are given the authority or consent to use their health information, you should use them in a more positive or educational manner.
Use misleading or false advertising claims about your healthcare services. You need to have concrete data or evidence to back up your claims. Your marketing efforts must set realistic expectations. So be truthful about your services and the end result.
Sell any type of health data to other companies. This goes without saying, but there are still a handful of providers who make a profit out of their patients' highly sensitive information. Not only is this unethical, but it's also illegal.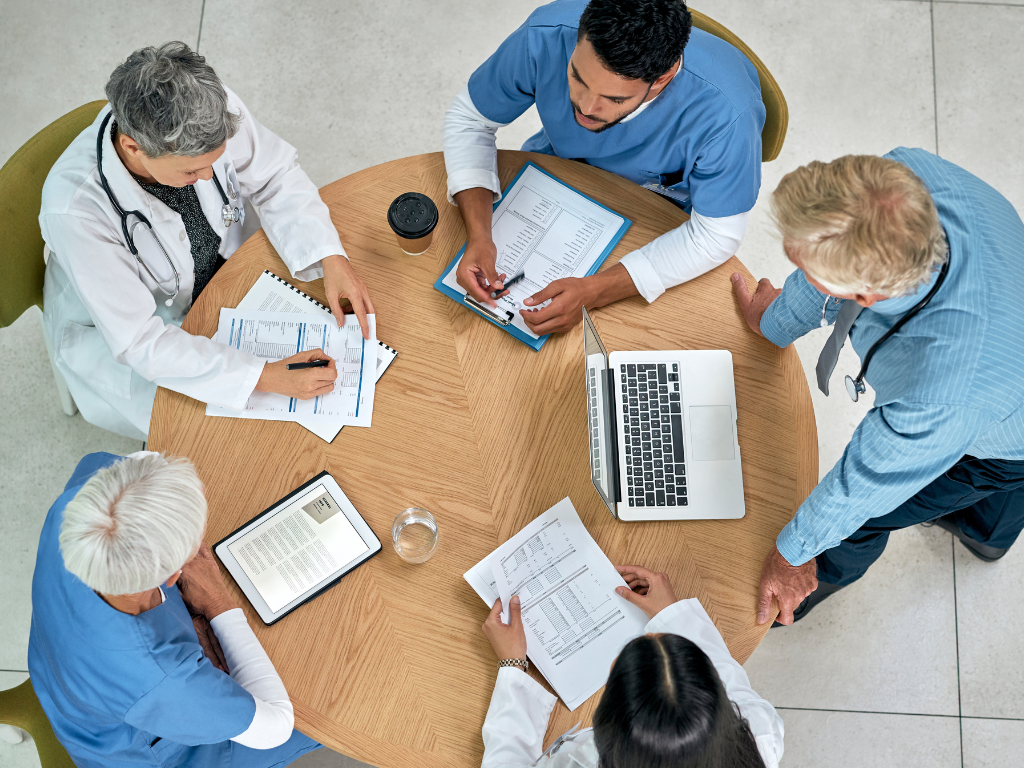 The Bottomline: Creating an Effective and HIPAA Complaint Marketing Campaign
When it comes to healthcare marketing, HIPAA regulations and guidelines can make it a bit challenging to promote your services while upholding patient privacy and confidentiality. However, with a clear understanding of the HIPAA marketing rules, it is not impossible to create effective marketing campaigns that do not violate any laws and provisions.
Whether you're using social media, email marketing, or community outreach, it's essential to understand the regulations around PHI and patient data. By prioritizing patient privacy and compliance with HIPAA marketing rules, you can establish a positive reputation in your community and build a loyal patient base.
So, take the time to understand HIPAA marketing rules, train your employees on compliance, and create a marketing plan that aligns with your healthcare mission and values. With the right strategies in place, you can effectively promote your practice while upholding ethical standards and regulatory requirements.
healthcare marketing
HIPAA Marketing rules
Marketing in healthcare