The Occupational Safety and Health Administration (OSHA) is a US federal agency responsible for employees' well-being and workplace safety. It was established under the Occupational Safety and Health Act of 1970 to ensure that working conditions remain safe for all employees across industries.
This article explains the mission of OSHA and how the healthcare industry can ensure OSHA compliance.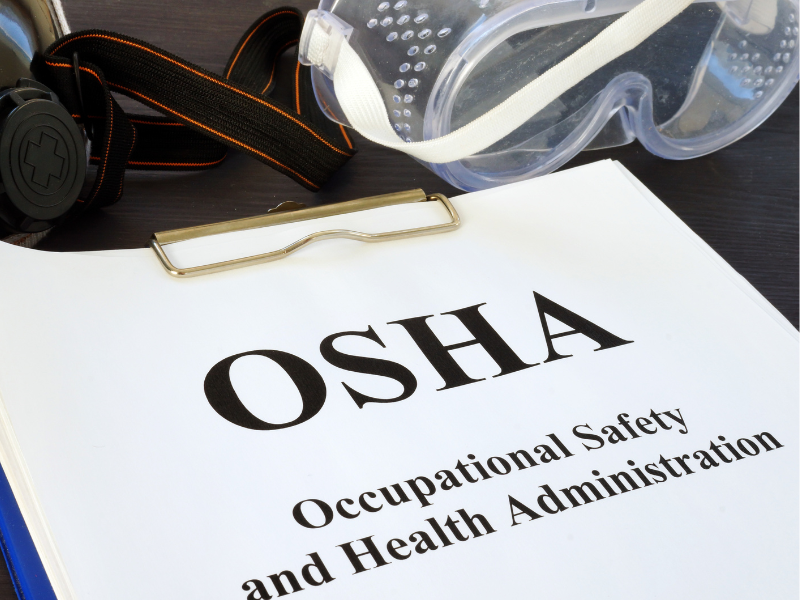 What Is the Mission of OSHA?
The primary mission of OSHA is to ensure that all workers have safe and healthy working conditions. A large regulatory agency, OSHA sets and enforces safety standards, provides training, inspects workplaces, and assists employees and employers to maintain its standards. Moreover, OSHA seeks to prevent work-related injuries, illnesses, and fatalities by ensuring compliance with occupational safety regulations.
OSHA is a division of the United States Department of Labor. It is led by the Assistant Secretary of Labor for Occupational Safety and Health, who reports to the Secretary of Labor, a member of the President's cabinet. This hierarchical structure ensures that OSHA's objectives align with national labor policies and priorities.
The Occupational Safety and Health Act applies to most workers and employees in the private sector and certain public-sector employers and workers in the 50 states and specified territories and jurisdictions. These include the District of Columbia, Puerto Rico, the Virgin Islands, American Samoa, Guam, Northern Mariana Islands, Wake Island, Johnston Island, and the Outer Continental Shelf Lands as defined in the Outer Continental Shelf Lands Act.
3 Key Objectives of OSHA
1. Setting and enforcing occupational safety standards
One of OSHA's primary objectives is establishing and enforcing safety standards to ensure workplaces adhere to its guidelines in protecting employees. These standards cover various industries, addressing issues such as electrical safety, machine guarding, hazardous substances, fall protection, and more. By setting these standards and conducting regular inspections, OSHA aims to minimize workplace accidents, injuries, and illnesses.
2. Conducting inspections and assessing compliance
OSHA inspects unannounced inspections to identify potential hazards and assess if workplaces comply with safety regulations. OSHA compliance safety and health officers evaluate physical conditions, work practices, and the presence of appropriate safety protocols. The agency may also conduct inspections to respond to fatalities, catastrophes, and complaints; or to run programs aimed at high-hazard industries.
3. Providing education and training for employers and employees
OSHA offers resources and training materials to employers and employees to accomplish its mission. One such program is the Local Emphasis Program (LEP), which focuses on specific industries or threats within a particular region. LEPs include outreach activities to raise awareness among employers and workers regarding targeted hazards and strategies for prevention.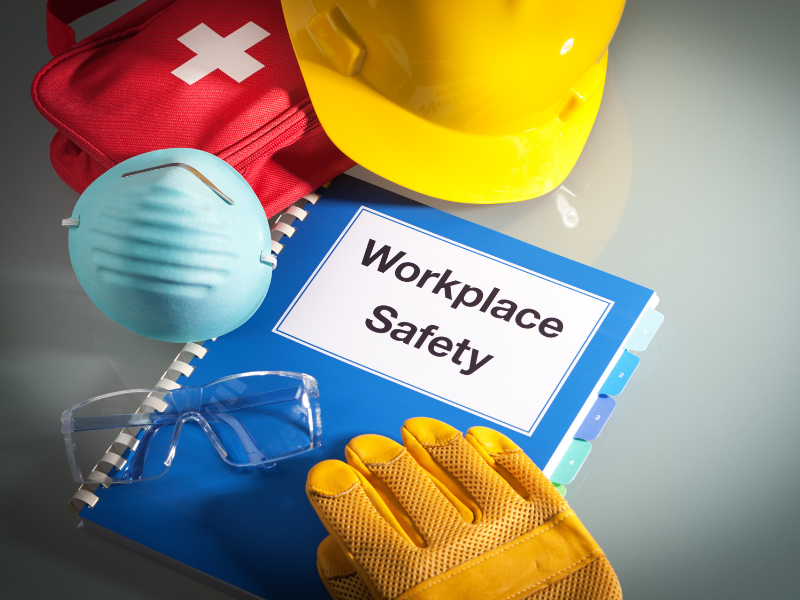 OSHA's Role in Occupational Safety
Preventing workplace accidents and injuries
Prevention is a key aspect of OSHA's mission. OSHA aims to prevent workplace accidents and injuries by implementing safety standards, identifying hazards, conducting inspections, assessing risks, and providing training. This proactive approach helps employers and employees prioritize safety and create an environment that values the well-being of workers.
Addressing occupational health hazards and diseases
Occupational health hazards and diseases refer to the potential risks and illnesses that workers may encounter. For instance, The National Institute for Occupational Safety and Health (NIOSH) says that health workers face a wide range of hazards on the job, such as stress, violence, sharp injuries, chemical exposure, latex allergies, and back injuries.
OSHA provides guidelines, training, and resources to help employers and employees effectively identify, evaluate, and control the following hazards and diseases:
Chemical hazards – toxic substances, carcinogens, allergens, and corrosive materials
Biological hazards – bacteria, viruses, fungi, and parasites
Physical hazards – noise, vibration, extreme temperatures, ergonomic risks, and radiation
Respiratory hazards – airborne contaminants, particulate matter, gases, fumes, and vapor
Ergonomic hazards – design and set up of workstations, repetitive motions, heavy tasks, and awkward work positions that may cause injuries and musculoskeletal disorders
Occupational diseases – illnesses that are directly caused or significantly aggravated by workplace conditions over time, including respiratory conditions, cancers, hearing loss, dermatitis, and cancers
OSHA Compliance and Enforcement Measures
The OSHA Inspections Fact Sheet outlines the procedures for worksite inspections. OSHA inspectors, called compliance safety and health officers, identify immediate hazards and guide employers in addressing them promptly. Employers have the right to request an inspection warrant before allowing compliance officers to enter the worksite.
OSHA is in charge of around 7 million worksites. It plans its inspections in order of priority, focusing on the most hazardous workplaces. These include imminent danger situations, severe injuries and illnesses, worker complaints, referrals of hazards from other agencies or individuals, targeted inspections in high-hazard industries or workplaces, and follow-up inspections to check for previous violations. If a hazard is a lower priority, OSHA, with the complainant's permission, may phone the employer and follow up with a fax. Employers must respond in writing within five working days by identifying problems and noting corrective actions. OSHA won't conduct an onsite inspection if the complainant is satisfied with the employer's response.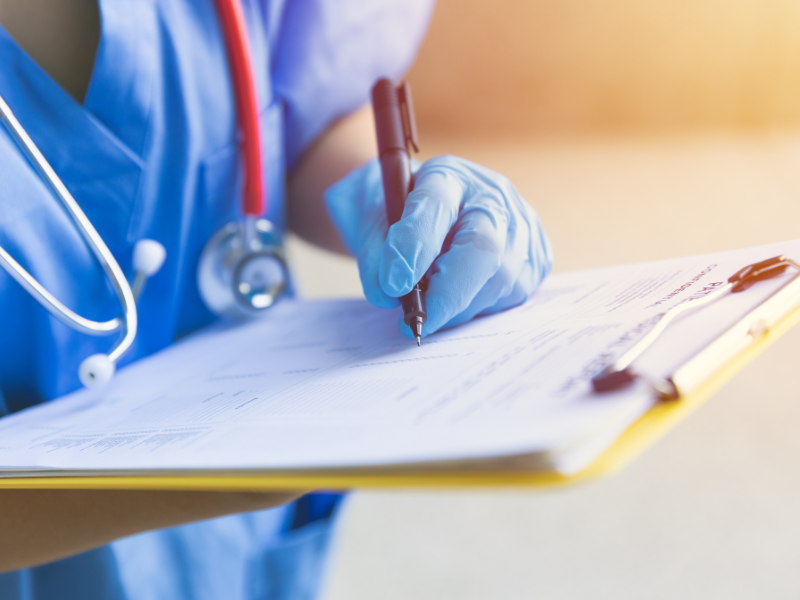 How OSHA Inspects a Worksite
Before an inspection, OSHA prepares and reviews its data sources on the worksite. Compliance officers should be able to present their credentials and explain the whole procedure to the employer. The employer can select a representative to accompany the officer during the inspection. After an inspection, OSHA holds a closing conference with the employer to discuss the findings and potential actions.
If OSHA finds that a workplace commits a violation, it may issue citations, fines, and penalties. Employers can request an informal conference to discuss and resolve the issues or contest citations within a specified timeframe. Compliance offers should also discuss possible courses of action after an inspection, consultation services, and employee rights.
OSHA Compliance Is Vital in Healthcare
The role of OSHA in occupational safety is vital in protecting employees. Because of OSHA, employees are kept in check and required to prioritize the well-being of their workers. Healthcare companies should comply with OSHA standards and take proactive measures to prevent accidents, injuries, and illnesses in their facilities.
hipaa guidelines
HIPAA law
HIPAA requirements