Release date: February 2, 2023
Whether you're a start-up with only a handful of contacts or a large corporation with a vast network of clients, it is vital to maintain a well-organized contact management system. By centralizing all your contact information in one place, you can quickly and easily find the information you need to communicate effectively.
iFax's online fax solution offers a game-changing feature that allows you to auto-save fax numbers when you send faxes, simplifying how you manage your contacts. This means you'll never have to worry about manually entering contact information again.
What's New With iFax 6.5?
The auto-save feature on iFax is a tool that automatically stores your recipient's information after you send a fax, eliminating the need for manual entry of contact details. The data is automatically saved and can be easily accessed for future use. This means you can quickly and easily send faxes to the same recipient without manually entering their information.
Auto-Save Fax Numbers: How It Works On iFax
Here's how auto-save fax numbers on iFax:
1. Go to iFax's website and log in to your account.
2. On the bottom right of your dashboard, click New Fax.
3. Enter your recipient's fax number.
4. Enable Auto-Save to Contacts. Click OK.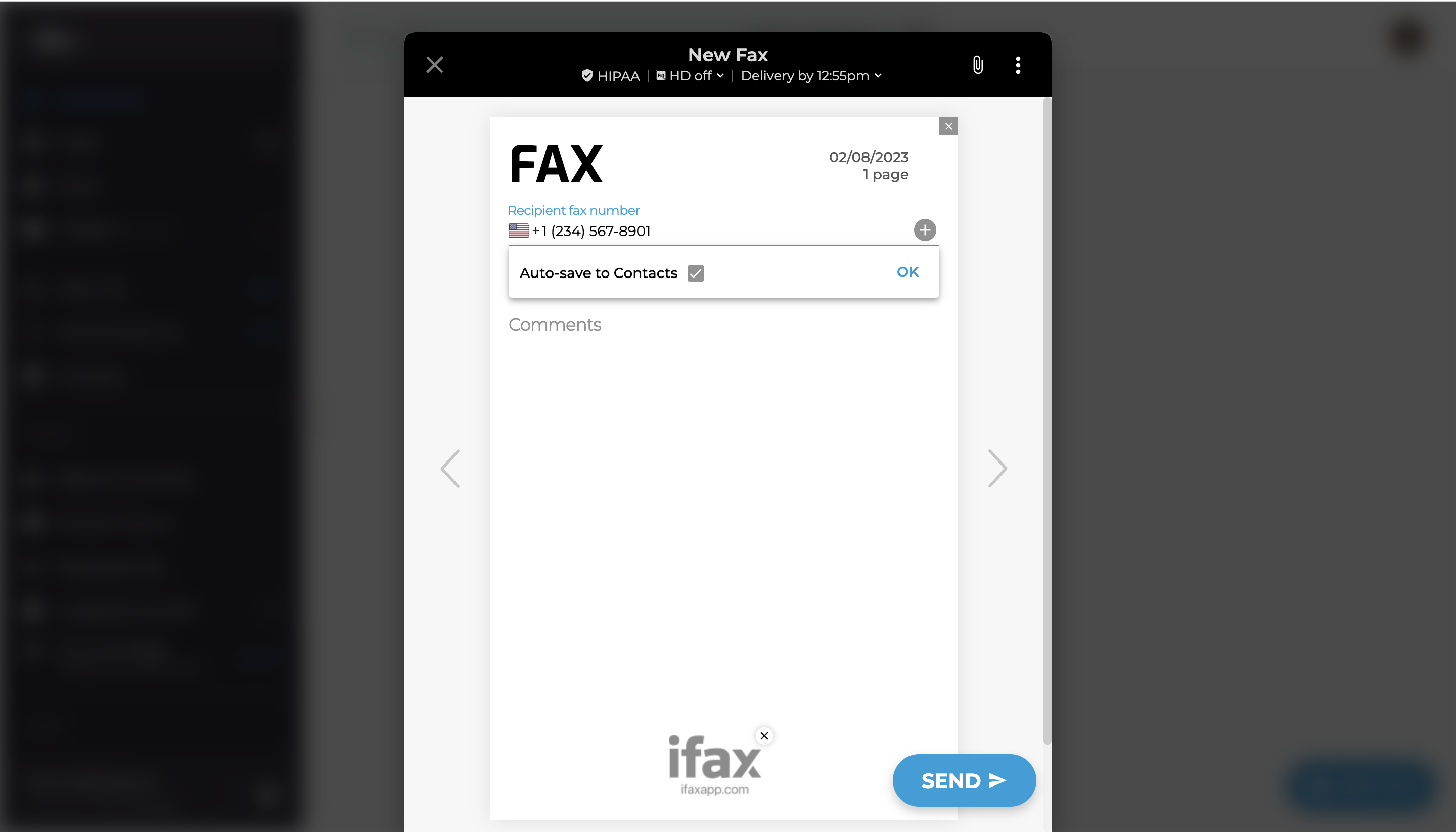 5. In the To field, type the name of your recipient.
6. Fill out the rest of the fax sheet.
7. Attach the document you wish to fax.
8. Once everything looks good and is complete, click Send to transmit the fax.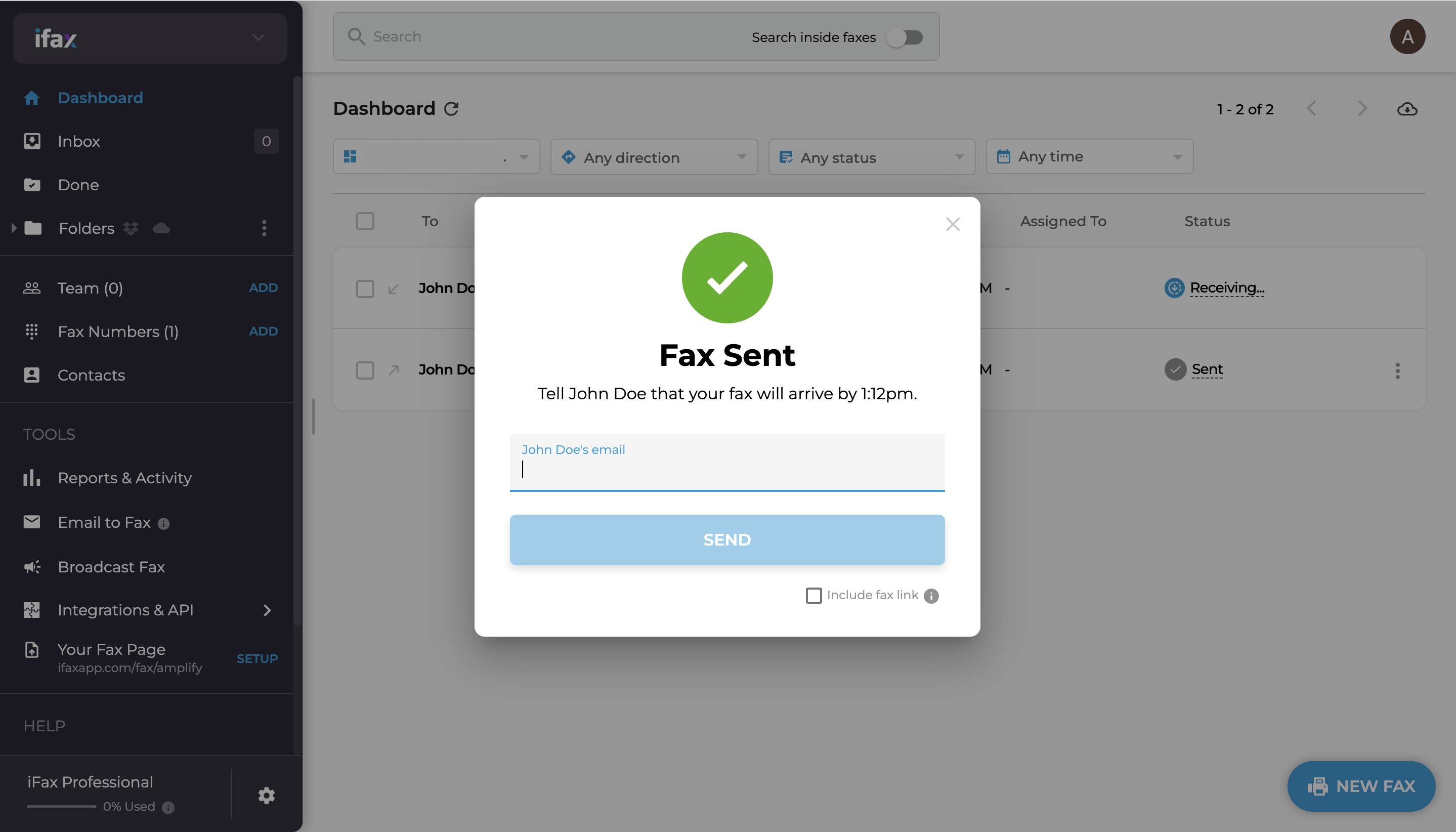 You should see the saved contact information on your Contacts page. Next time you wish to send another fax, you can simply scroll down the contacts menu and select the recipient.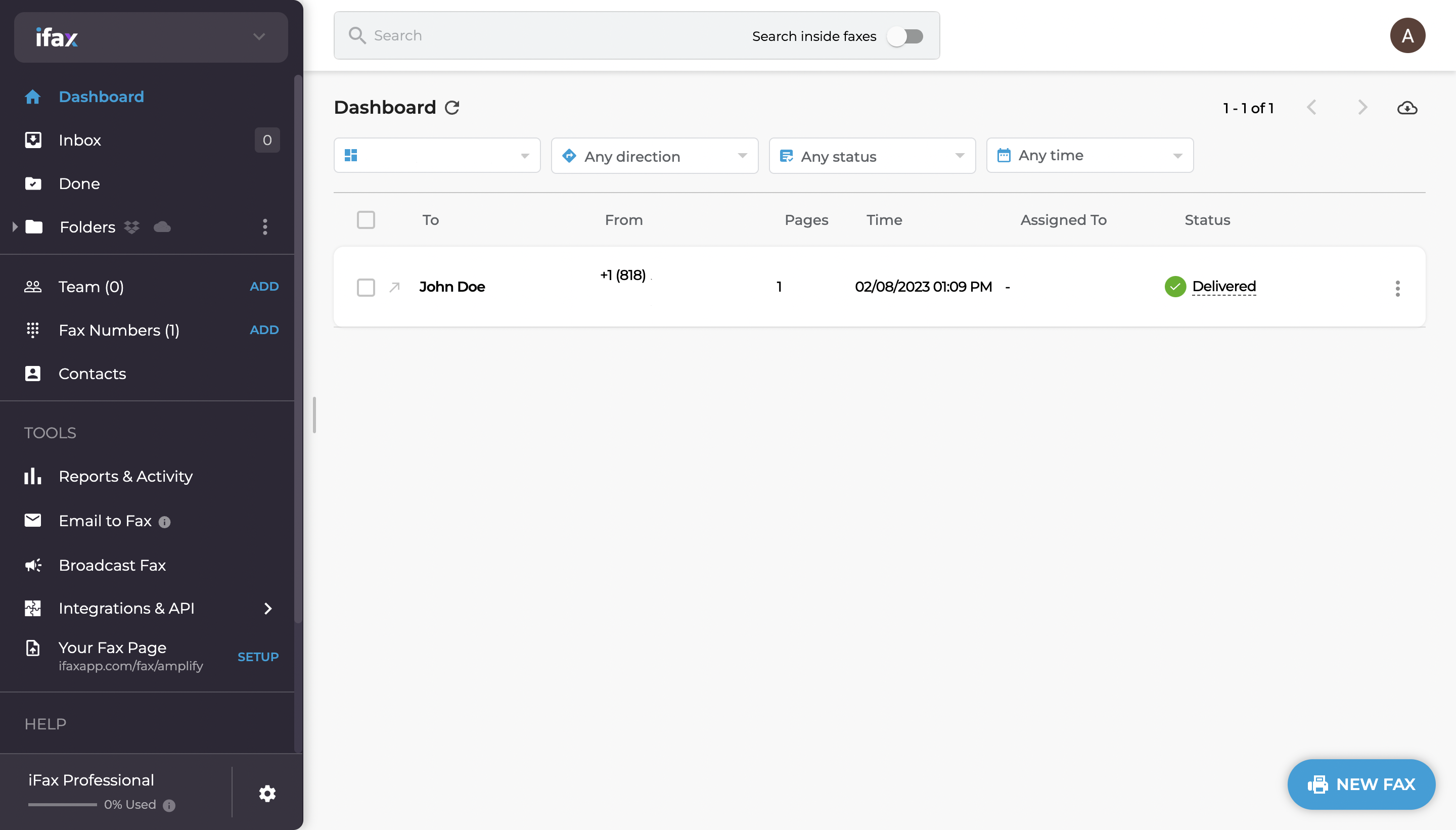 The Benefits of Automatically Saving Contact Information
The benefits of automatically saving contact information are numerous and can have a significant impact on your organization's productivity and communication. Some of the key benefits include:
Time-saving
Having the ability to auto-save fax numbers helps you build a more efficient contact management system. Without this, you would have to manually enter the recipient's information each time you send a fax, which can be time-consuming, tedious, and inconvenient.
With the auto-save feature, the recipient's information is automatically stored after the first fax, so you don't have to enter it again in the future. You don't have to waste time searching for a particular contact's information. You can find all the necessary details in a centralized and accessible location.
Increased accuracy
By eliminating manual entry, you are removing the risk of human error when typing in information. This ensures that all communication is accurate, as the details are always up-to-date and free of mistakes.
iFax's auto-save feature also helps to eliminate duplicates, leading to a more streamlined and efficient contact management system.
Better organization
With all your contacts stored in one place, it's easier to keep track of who you've communicated with and when. By centralizing all of your contact information in one place, you have a comprehensive view of all your contacts and their details, which helps you stay organized.
The auto-save feature on iFax also helps to avoid the frustration of losing important contact information. With contacts automatically saved, there's no need to worry about misplacing or losing business cards or contact details.
Improved communication
With accurate and up-to-date contact information, you can communicate more effectively, respond to inquiries more quickly, and build stronger relationships with clients and customers. You can also eliminate the risk of sending important documents to the wrong number.
Improved communication leads to better customer satisfaction, increased efficiency, and, ultimately, growth for your business.
Peace of mind
Having a system to auto-save fax numbers can greatly reduce the stress and anxiety that can come from losing important data or manually tracking updates.
The auto-save feature provides a level of security and reliability that manual data entry cannot match, giving you peace of mind and allowing you to focus on what matters: growing your business.
Our Top Tips for Effectively Managing Contacts
Managing your contacts can be a tedious task, especially when your network continues to grow. It's even more daunting if you have to do it manually. Luckily, with iFax, you can auto-save fax numbers with just a few clicks.
Aside from taking advantage of this feature, we've put together our top tips for effectively managing your contacts.
Centralize your contact information. Store all your contact information in one place for easy access and organization. It's ideal if you keep a digital address book as this is more convenient to use.
Keep your contact information up-to-date. Regularly review and update your contact information to ensure accuracy. It is best to do this periodically.
Use a system for categorizing contacts. This can help you quickly find the information you need and keep your contacts organized. You may also create a standard naming convention to identify and trace connections easily.
Take advantage of technology. Use tools like fax automation, auto-save features, and cloud-based contact management systems to streamline your processes and improve efficiency.
Regularly review and clean up your contact list. Purge inactive or duplicate contacts to keep your list organized and relevant. It's best to create a retention policy so you'll know when to delete contacts off your list.
Effortlessly Manage Contacts with iFax's Auto-Save Fax Numbers
With iFax's auto-save fax number feature, you can take your contact management to a whole new level. This feature offers a simple and effective solution to the time-consuming and error-prone task of manual data entry. With just one click, your contact information is securely stored and automatically updated every time you send a fax.
No matter the size of your business or the industry you're in, this feature will certainly add a lot of value to your organization. Aside from being able to auto-save fax numbers, here are other features you can enjoy when you sign up with iFax:
Third-party integration
Built-in document scanner
Cross-platform online faxing application
Get started with iFax auto-save today and experience the power of seamless and efficient business communication.
auto-save fax number
auto-save feature