No business can survive without efficient billing software, and pharmacies are no different. The right one can streamline store operations, improve customer satisfaction, and boost its bottom line.
However, with so many options on the market, it's hard to know where to start. That's why we've put together this list of the best billing software for a pharmacy to compare online. They range from comprehensive all-in-one solutions to simpler apps for small pharmacies.
What is a billing software?
A billing software helps businesses create and manage invoices, bills, and other financial documents. It can be used to track customer orders, create invoices, and manage payment processes.
The Best Pharmacy Billing Software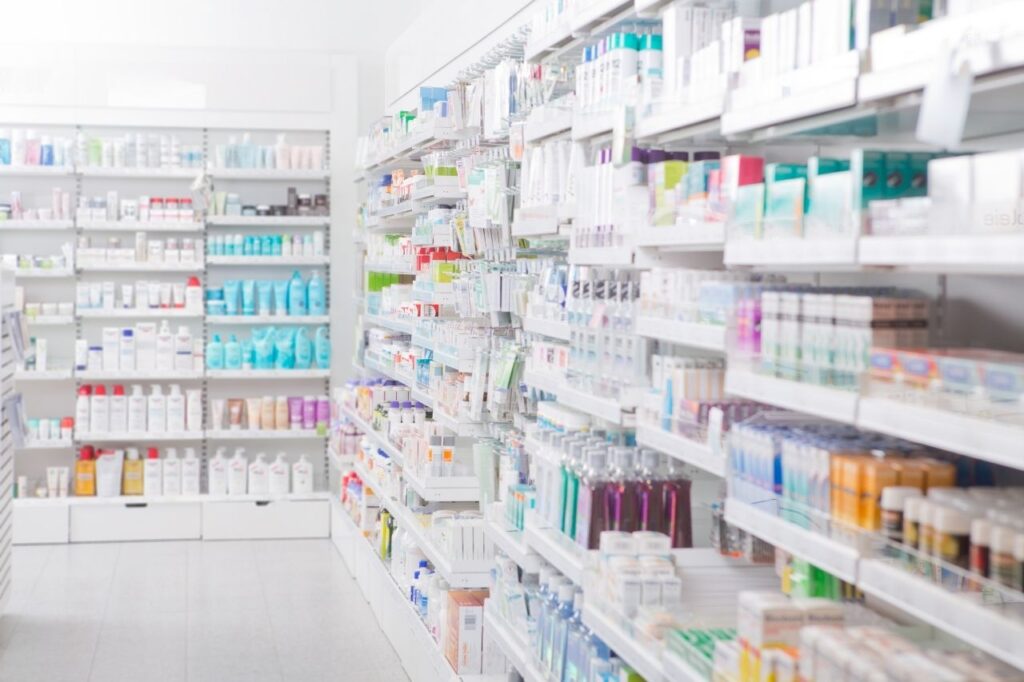 1. Computer-Rx
Computer-Rx is an integrated software system designed for users running a business and clinical operations. It features a seamless connection via its central pharmacy system. It's appropriate for pharmacy management software, point of sale, clinical solutions, and other commercial applications.
Here are the other things you can do with ComputerRX:
Automate the processes to expedite the overall billing process.
Create reports to track inventory and revenue.
Use the central management system while running multiple location pharmacies.
2. GoFrugal
GoFrugal is a billing software for a pharmacy that does all the hard work for you. You can easily bill patients with or without insurance. The software also lets you print free coupons and fax claims directly to insurance companies.
With its robust multilocation feature, you can control everything in your account, from inventory to business analytics and stock management.
Check out these other features:
Set up notifications about stock alerts from different pharmacies on a mobile device.
Automatically block drugs that are about to expire.
Manage and batch orders from day one using its drugs index, which has more than 50,000 entries.
3. Liberty Software
Liberty is a full-featured cloud-based software for pharmacies that does everything from billing and prescriptions to inventory management. This multistore management system is web-based, allowing you to use office tools anywhere with internet access.
If you need a comprehensive solution, this is a great option. Here are other things you can do with Liberty:
Integrate this solution with other pharmacy systems like Consona and Nexgen.
Its simple interface doesn't require hours of training
Access information for multiple locations from a single login.
Send SMS alerts to patients for refill reminders.
4. PrimeRx
PrimeRx is a fully-featured billing software that helps pharmacists and independent retailers reduce operational costs and save time. You can use it to send e-prescriptions, print insurance cards, and generate a searchable database of patient information.
The cloud-based software allows you to view and manage transactions from any device.
PrimeRx lets you:
Train staff with video tutorials to adapt to its user interface.
Generate bar codes to manage inventory.
Set up orders for wholesalers.
Log in to Android, iOS, and Windows devices.

5. PrimeCare
PrimeCare is designed for specialized services such as long-term care pharmacies and group homes. It's a comprehensive system that helps you manage all aspects of your business, from billing and prescriptions to inventory and patient information.
It's also cloud-based, which also lets you enjoy the following features:
Get real-time reports and ensure that your pharmacy is at peak performance.
Create claims management, forms management, and medication database.
Use the built-in flexible workflow to speed up processing orders.
6. PioneerRx
PioneerRx is a comprehensive retail pharmacy software system for all your billing needs. It's ideal for independent pharmacies and long-term care facilities. It provides a customizable workflow to help you focus on patient care and clinical services.
This platform also features a central dashboard that allows you to access and manage information for multiple pharmacy locations.
Here's what you will love about this software:
It supports billing and insurance claims, prescription tracking, refills reminders, and medication history.
It's always up-to-date with the latest industry changes.
It has built-in features like Adherence, Patient Risk Scores, and MedSync to track patients' medications.
7. Speed Script
Speed Script automates the billing and reimbursement process for retail, long-term care, employee, and hospital outpatient pharmacies. It eliminates the need to enter patient information and drug orders into separate systems manually. Pharmacists can take orders faster because the software streamlines the process.
What you will love about this software:
Integrate it with an EHR platform to automate medication order processing.
Access comprehensive reporting capabilities to track performance and revenue.
Reach out to responsive customer support for assistance with technical concerns.
8. WinPharm
WinPharm is an ideal solution for hospital pharmacies using Windows computers. The software can be a stand-alone, or you can integrate it with electronic health records (EHR). This makes it easier to manage prescription refills and check prior adverse reactions in patients.
It consists of basic to advanced functionalities to improve customer service, including the ability to:
Capitalize on essential functions like automatic calculation of doses due.
Manage inventory with its automated order/receive option.
Strengthen user permissions with a multilevel security system.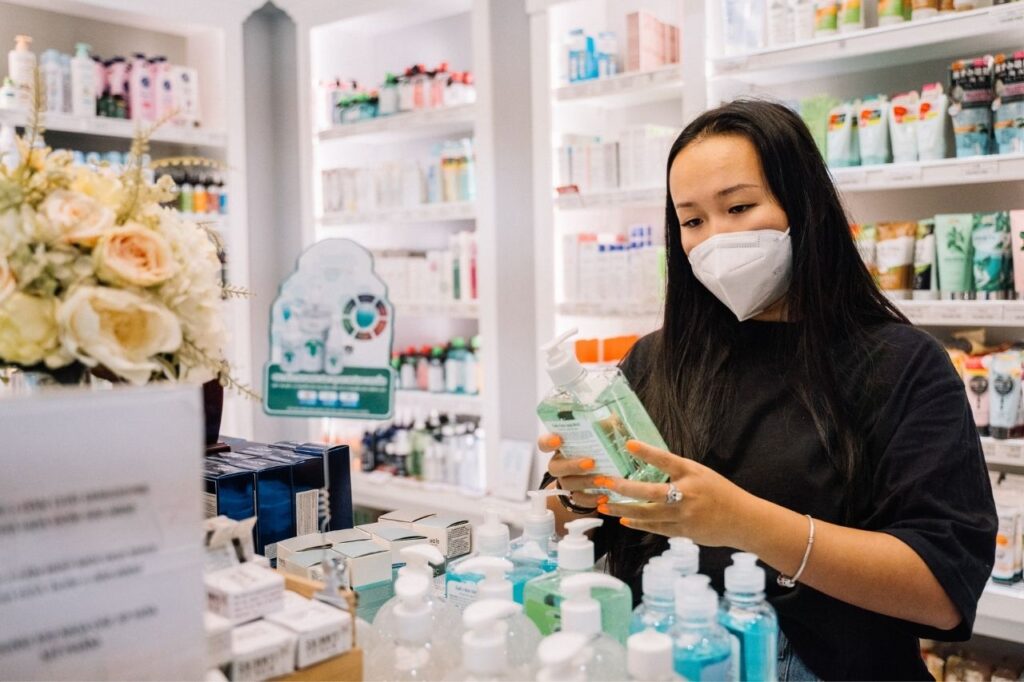 Advantages of Billing Software for Pharmacy
1. Automates claim filing
Billing software expedites most of the insurance claim filing process, from eligibility verification to prior authorization. The process starts when the pharmacist enters the patient's information into the software. The software then generates a claim form that is sent to the insurance company. This saves your staff a lot of time and effort.
Once the insurance company approves the claim, the reimbursement is deposited into the pharmacy's account. Using billing software also prevents claim rejections because the system has complete information about the patient. It also prompts you for required documentation before allowing you to submit a claim, ensuring that no critical steps are missed.
2. Improves cash flow
Billing software can automate sending invoices, issuing refunds, and processing payments. This can be a time-saver for pharmacies, which often have to deal with a high volume of invoices daily. In addition, relying on billing software creates transparency among patients and insurers, making it easier to resolve billing issues and get timely payments.
3. Maintains compliance with HIPAA
Billing software for pharmacies must meet stringent requirements set by governing bodies. In the United States, these include the Health Insurance Portability and Accountability Act (HIPAA) and the Centers for Medicare and Medicaid Services (CMS).
To comply with these laws, pharmacy billing software must encrypt patient data, track changes in medical records, and conduct audits on demand. In addition, the software must be able to produce detailed reports on medications and treatment history.
By meeting these compliance requirements, billing software helps pharmacies protect their patients' privacy and ensure the accuracy of medical records.
Improve Billing Workflow With Online Faxing
There are some instances where you must fax invoices, receipts, and purchase orders. That's where iFax comes in. This HIPAA-compliant online faxing solution is a healthcare professional's favorite tool. It lets you send and receive faxes worldwide from your laptop or mobile device.
If you are looking for an online fax solution that can enhance your billing workflow, look no further than iFax. Take advantage of the following features:
Activate user group permission according to team roles.
Provides delivery receipts as proof of transmission.
Integrate iFax with EHR systems and productivity apps using our fax API.
If that's not enough, did you know you can also email to fax using your Gmail or email client of your choice? You also don't have to worry about backup and syncing. iFax supports one-way sync to Google Drive, Dropbox, and OneDrive. Plus, all your online faxes are protected by 256-bit encryption.
Sign up today and enjoy a lifetime of free faxes — up to 5 pages per month.
HIPAA compliant faxing
HIPAA fax