In today's highly saturated market, you need to put in extra effort in promoting your business. Effective advertising helps you increase your brand awareness, generate leads and sales, and establish a competitive advantage over other players in the industry. Moreover, it also helps you build relationships with your clientele and create a loyal customer base.
There are various ways you can advertise your business, but in this article, we will do a deep dive into fax broadcasting vs email marketing. Which one is the more effective? Let's take a look.
Table of Contents
Fax Broadcasting vs Email Marketing: A Comprehensive Comparison
Fax broadcasting and email marketing are both popular methods of advertising you can use to reach out to potential customers and promote your products or services. Both approaches have unique benefits and drawbacks, so you must consider your options carefully. Choose the best method suited to your needs and goals.
Before we go into a head-to-head battle of fax broadcasting vs email, let's first get to know each of these advertising methods.
What is fax broadcasting?
Fax broadcasting is the process of sending a single fax message to multiple recipients simultaneously, typically for product or service promotion. Businesses often use this advertising channel to send marketing materials to a large audience, including:
Newsletters
Promotional offers
Product information
Company announcements
To use fax broadcasting for marketing, you'll need a fax machine or an online fax service to transmit the adverts. You should also have a list of recipients, which can be compiled from the customer or prospect lists.
Fax broadcasting can effectively reach a large audience quickly, allowing businesses and organizations to send documents or images at a reasonable cost.
What is email marketing?
As the name suggests, email marketing is the method of promoting your business through the use of an email service. This is one of the most popular forms of advertising as it allows you to reach a broader audience with just a few clicks.
Like fax broadcasting, you can use email marketing to disseminate important and relevant information to your customers. This can be sale announcements, the introduction of a new product, or any significant changes to your business.
To launch an email marketing campaign, you need a reliable platform like Mailchimp or Constant Contact to manage and send the advertisement. These tools also provide features for tracking and analyzing the success of the campaign.
Understanding the pros and cons of these two advertising platforms can help you develop a successful strategy and avoid potential pitfalls or challenges. It allows you to make informed decisions about how to allocate your resources and design marketing campaigns to maximize success.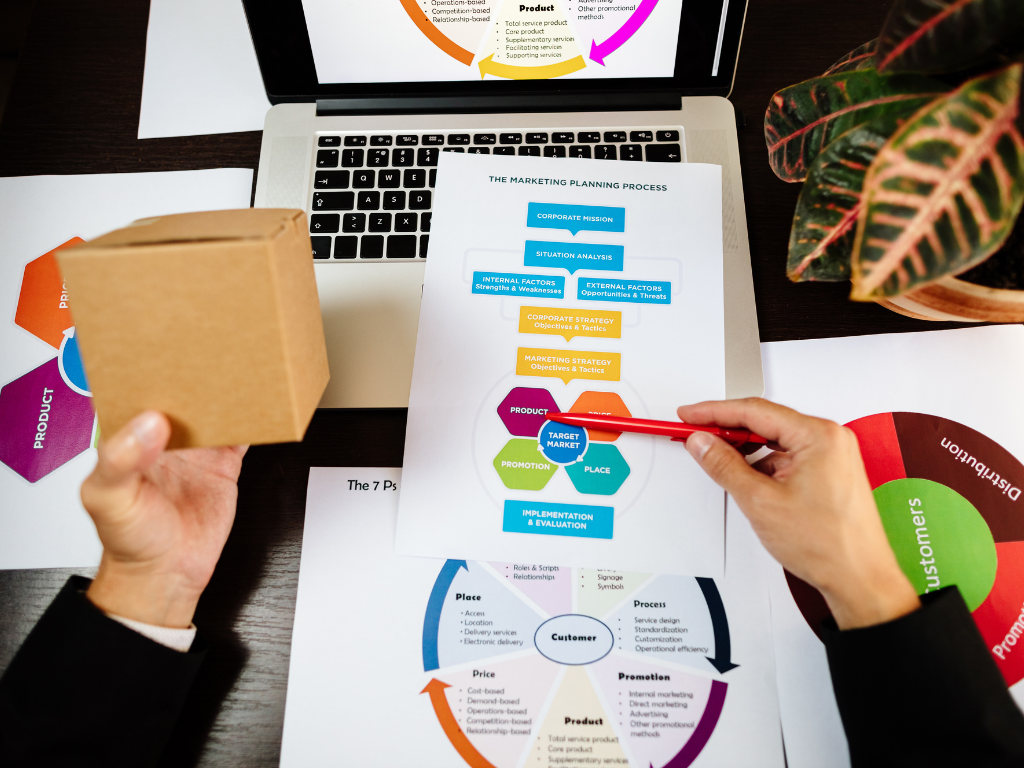 Advantages of Fax Broadcasting
Cost-effective
It allows you to reach a large audience quickly without exorbitant fees. When you seek the services of a reputable online faxing solution, you can find a plan that lets you send bulk faxes at an affordable rate. Even better? Sending advertising materials to your clientele only takes a few seconds.
Tangible format
Fax broadcasting enables you to send documents or images in a tangible format, which can be more effective for marketing materials like brochures or flyers. You never have to worry about document compatibility. With online faxing, your contacts will receive your advertisements exactly as how they were sent.
Measurable results
One of the things that make fax broadcasting a standout marketing method is that it allows businesses to track the success of the fax campaign, as they can see how many faxes were transmitted and received.
Disadvantages of Fax Broadcasting
Low response rate
In just about any advertising and marketing campaign, there's always that possibility of receiving low response rates. Some of your contacts may not just be interested in the marketing materials.
Broadcast list building
While fax broadcasting can help you reach a wider audience, you do need a rich contact list, to begin with. The challenge is obtaining explicit consent from your client base to ensure that you are not violating any privacy rules.
Limited format support
Another limitation of fax broadcasting is you can't use any other form of media aside from texts and photos. You can't use videos or animated graphics. This means your creative freedom is quite limited.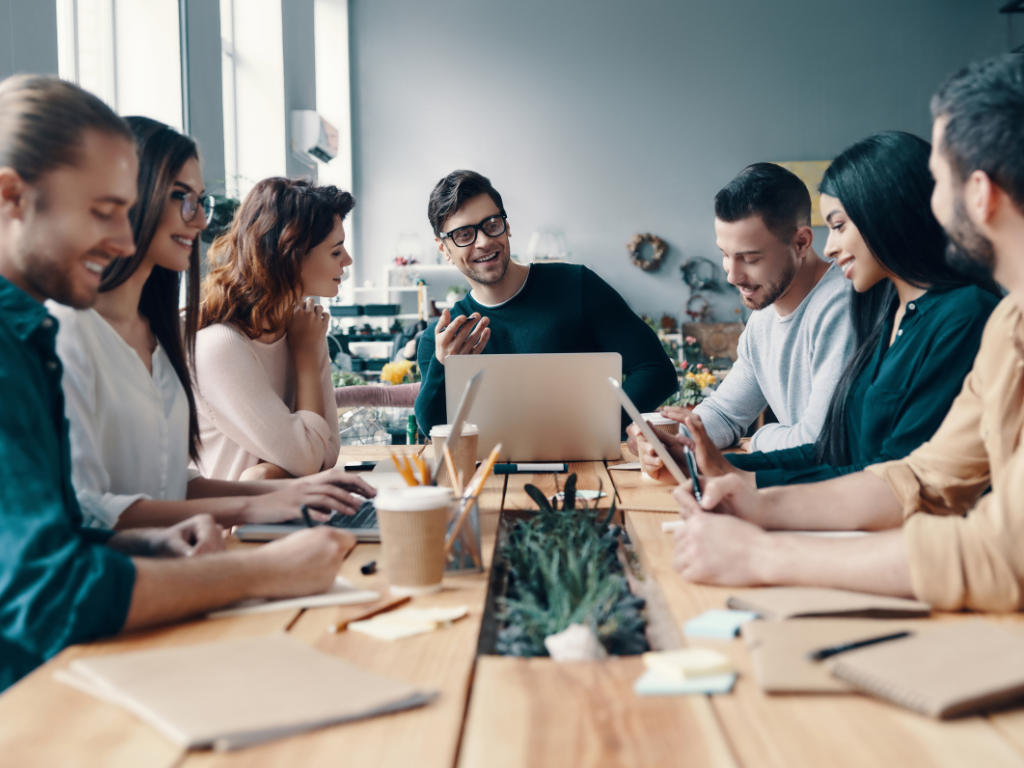 Advantages of Email Marketing
Targeted marketing
Email marketing allows businesses and organizations to segment and target their audience based on factors such as demographics, interests, or behavior, which can increase the effectiveness of the campaign.
Better accessibility
Everybody pretty much uses email as a form of communication these days. With this method of advertising, you can reach clients even if they are not in the office.
Easy sharing
It's much easier for your customers and clients to share your advertisement. With just a few clicks, you can increase the reach of your campaign. It's similar to how word-of-mouth works.
Disadvantages of Email Marketing
Email spam
According to the latest research, an average person receives about a hundred emails per day. This means that your email marketing could easily be drowned in other emails or overlooked. It's also likely that your message will go directly to spam.
Contact building
Email marketing requires businesses and organizations to maintain an up-to-date email list, which can be time-consuming and may require the use of data management tools.
Security threats
Email is more vulnerable to breaches and hacks, putting your data at such a security risk. In contrast, online fax services use encryption and other security measures.

Key Factors to Consider When Selecting an Advertising Channel
It is difficult to say definitively which is better between email marketing and fax broadcasting, as the most appropriate method will depend on the specific needs and goals of your business.
Here are a few factors to consider when deciding between email marketing and fax broadcasting:
1. Target audience
The intended market for the campaign plays a vital role when choosing between email marketing and fax broadcasting. Different advertising channels may be more effective for reaching different types of audiences. That's why you need to identify and group your contacts by age, demographics, interests, or behavior.
It is important for businesses and organizations to carefully research their target audience and choose an advertising channel that is most likely to reach and engage them. Email marketing may be more effective for reaching a younger audience or for targeting consumers, while fax broadcasting may be more effective for reaching an older audience or for targeting businesses or organizations.
2. Cost
The cost of the equipment or service is another factor to consider when deciding between email marketing and fax broadcasting. The amount of money you plan to spend on your campaign can help you decide between the two. While both of them are generally cost-effective, one offers more value for money.
Both methods require you to pay an annual or monthly fee. The only difference is that fax broadcasting can be used for purposes other than advertising. Moreover, when you subscribe to an online fax service, you can enjoy a myriad of other features that can help you run your business smoother.
It is important for businesses and organizations to carefully evaluate the costs and benefits of different advertising channels and choose the one that is most cost-effective for their budget and goals.
3. Legal issues
Perhaps the most crucial factor you need to keep in mind when selecting an advertising channel is compliance and legal requirements. To save yourself the headache and the costly fines, make sure that you understand the implications both options come with.
For instance, fax broadcasting may have the potential for legal issues, such as violating privacy laws or spamming regulations. However, so long as you obtain permission from your contacts to receive marketing collateral and fax blasting, it should not be a big problem.
Promote Your Business With Fax Broadcasting
Should you wish to opt for fax broadcasting over email marketing, make sure that you choose the most reliable and trusted online faxing solution: iFax. iFax allows you to send a single fax to multiple recipients simultaneously.
What makes iFax a standout advertisement channel is that it is convenient to use. It allows users to send and receive faxes from any device with an internet connection. This can make it easier for businesses and organizations to transmit marketing materials and communicate with their audience.
Moreover, iFax can be integrated with other marketing channels, such as email or social media, which can increase the reach and effectiveness of the campaign. But aside from this feature, there are plenty of others that you can enjoy when you sign up with iFax:
Third-party integrations
Developer-friendly API
Built-in document scanner
Cloud storage sync
HIPAA-compliant online faxing solution
So what are you waiting for? Start online faxing today. Sign up with iFax and book a demo.
email marketing
fax broadcasting