Fax broadcasting and email marketing both allow businesses to communicate to a large audience. Still, there are key differences between the two. Knowing these differences can help you decide whether to send fax broadcasts or do email marketing for your business.
This article explores the pros and cons of fax broadcasting vs email marketing and why you should carefully consider which of the two suits your target audience best.
Fax Broadcasting vs Email Marketing: What Is More Effective?
Despite serving a common goal, which is to reach a large audience, both approaches have unique benefits and drawbacks. Carefully considering your options lets you determine which method best suits your business marketing needs.
Pros and Cons of Fax Broadcasting
To better understand why broadcasting faxes remain relevant, it's best to take a closer look at its advantages and disadvantages.
Pros
High deliverability rates
What makes fax broadcasting effective is it allows businesses to monitor the progress and outcome of the fax transmission. Also, unlike emails, faxes are unlikely to get lost in the recipient's inbox or spam folders. Fax messages go directly to the recipient's fax machine to ensure it reaches the intended audience.
Can reach non-internet users
Sending broadcast faxes through analog lines allows businesses to reach potential clients beyond the scope of the Internet. It's an effective strategy to target individuals who do not have internet access and those who prefer traditional communication methods.
More secure than email
Modern fax technology offers better security. Sending fax broadcasts online using industry-compliant services ensures data privacy and safety. You can also limit the reach of your fax broadcasts to a specific audience, preventing the possibility of unauthorized fax viewing or interception.
Cost-efficient and easy to track
Faxes sent via broadcasts are easier to track, especially if you've opted to use modern faxing solutions. Faxing online allows real-time tracking, enabling you to monitor your broadcast campaign's delivery status and success rates in detail.
Cons
Limited customization options
In fax broadcasting, only texts and photos are allowed, with no options to add videos or animated graphics, limiting creative freedom. However, a cloud fax solution can overcome some of these limitations by allowing the transmission of multiple document formats.
Expensive compared to email marketing
While both methods are generally cost-effective, broadcasting faxes through a fax machine may incur additional costs, such as purchasing paper and ink. You also need to consider the cost of machine maintenance. Fortunately, modern alternatives like online faxing allow paperless transmissions, which can drastically reduce the overall cost.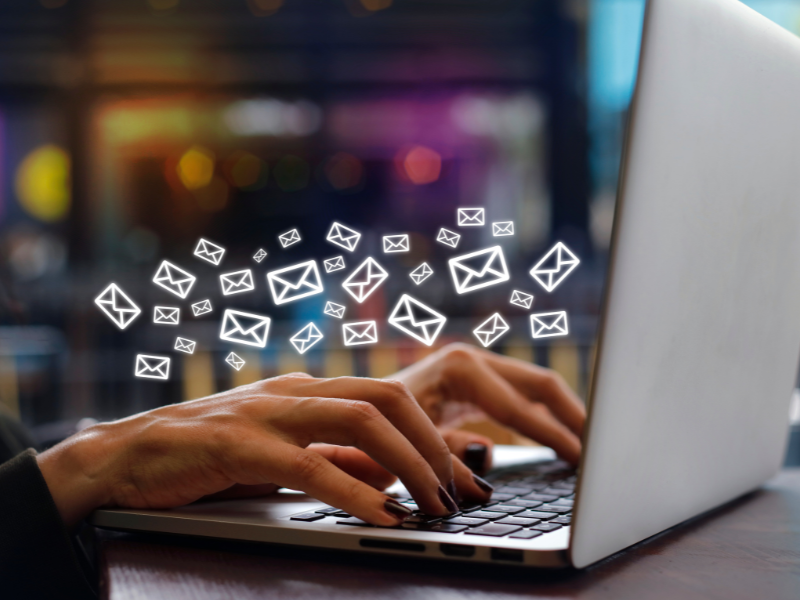 Pros and Cons of Email Marketing
The following are the advantages and disadvantages of using email marketing to reach potential customers and existing clients:
Pros
Cost-effective
Email marketing is one of the most convenient methods for advertising. You can generate leads online without paying for print or ad space. Moreover, you can also link your other social media channels to reach more customers.
Easy to track and measure results
By using built-in analytics tools, you can easily measure the performance of your emails. Email marketing allows businesses to segment their audience based on demographics, interests, or consumer behavior.
Highly customizable
Personalized email marketing lets you leverage the information of your target audience. You can incorporate the subscriber's name into the subject line or create content relevant to their interests.
Read: 5 tips for HIPAA-compliant email marketing
Cons
Low deliverability rates
Email marketing tends to yield low engagement compared to fax broadcasting and other advertising methods. The delivery rate is lower than other digital marketing methods since not all emails can pique your audience's interest. Signing up to receive emails from your brand doesn't mean customers dedicate time to read or click on your messages.
It can be seen as spam
Sending promotional offers and product updates through emails sometimes ends poorly, especially if the email gets flagged as spam. Once that happens, the email goes directly into your recipient's spam folder, further lowering its chance of getting noticed. Such instances occur when sending emails in bulk.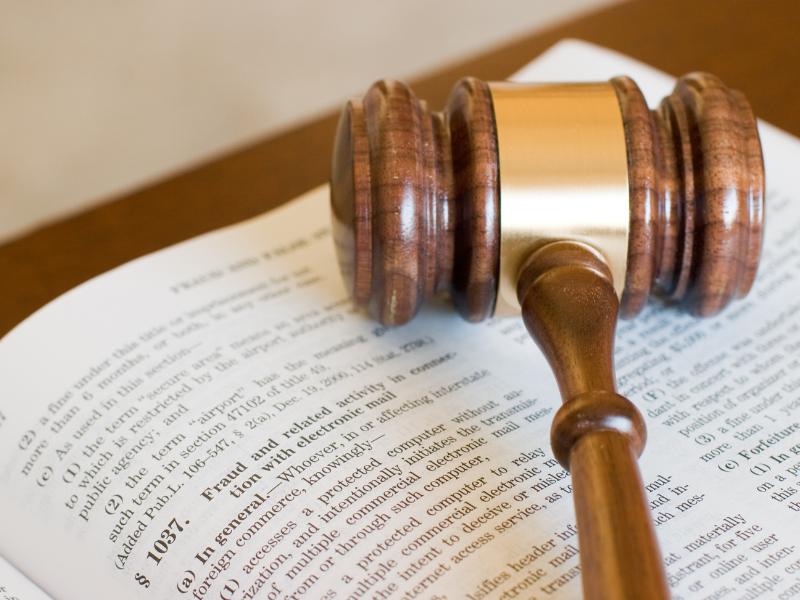 Effectiveness, Cost, and Legal Considerations
Effectiveness
Both fax broadcasting and email marketing can help reach your target goals and business outcomes. Email marketing may be more effective for reaching a younger audience or for targeting consumers, while fax broadcasting may be more effective for reaching an older audience or for targeting businesses or organizations.
It's just a matter of identifying your target audience, their demographics, interests, and common traits. Ultimately, the key factors to consider are your target audience, relevance of content, and mode of accessibility.
Cost
The cost of the equipment or service is another factor to consider when choosing between email marketing and fax broadcasting. The amount of money you plan to spend on your campaign can help you decide between the two. As for fax broadcasting, you can pay an annual fee and subscribe to services offering broadcast fax solutions to maximize your reach.
For email marketing, you can start by choosing a free email platform that offers basic features with the option to upgrade to a paid plan for more advanced features and higher email-sending limits.
Legal Considerations
Without proper consent, fax broadcasting can be illegal and intrusive. Some privacy laws regulating faxes include the Telephone Consumer Protection Act (TCPA) and the Junk Fax Prevention Act (JFPA). These privacy laws prohibit businesses from sending unsolicited faxes.
Similarly, email marketing has anti-spam laws. Whether you're sending single or multiple emails, you're not allowed to transmit messages with misleading messages. Recipients must also be able to opt out of your subscriber list anytime. Non-compliance with these laws may lead to imprisonment and hefty fines.
Effortlessly Reach Large Audiences With Fax Broadcasts
Should you wish to opt for fax broadcasting over email marketing, make sure that you choose a service that offers a secure and reliable online fax broadcasting solution.
Enter iFax, an industry-leading fax service that uses enterprise-grade encryption to secure your faxes from unauthorized access. Aside from this, you can also benefit from using our fax service to:
Increase deliverability rates with targeted fax campaigns
Attract more clients with fax personalization
Ensure compliance with industry standards and regulations
Don't miss out on this chance to leverage fax broadcasting to expand your business reach.
email marketing
fax broadcasting