Do you have an idea what a fax service port number is? If you are currently using a fax number with a fax machine, chances are you might have heard about a thing or two about it. Furthermore, if you plan to switch to online fax service, you must port your number to the new fax provider.
A port number is required for sending faxes through email services such as Gmail. So, carry on to learn more about the importance of a fax port, how you can port your fax number, and why you should do it. Let's get started, shall we?
Table of Contents
What Is a Fax Port?
A fax port is a telecommunications device that transmits and receives data while sending and receiving faxes. Fax ports connect two or more devices such as computers, printers, scanners, and other peripherals. The number of ports on your fax machine or fax printer will determine how many devices you can connect to the machine at any given time.
If you want to connect your fax machine with a phone line, then a fax port is what you need. It's an interface designed to allow one device to connect and send data over a phone line. It's an ideal solution if you don't want to use up all of your telephone lines or can't find any free ones when it comes time to send out your next fax.
A fax port is also used for virtual fax devices. This means you can send outbound faxes to another recipient that isn't just a physical device attached to a fax server. A fax service provider (FSP) which supports internet-based fax transmissions is an example of a provider with a virtual fax device. You can set up your faxes to go through this virtual port, and they will be sent to the appropriate fax queue.
What About a Fax Service Port Number?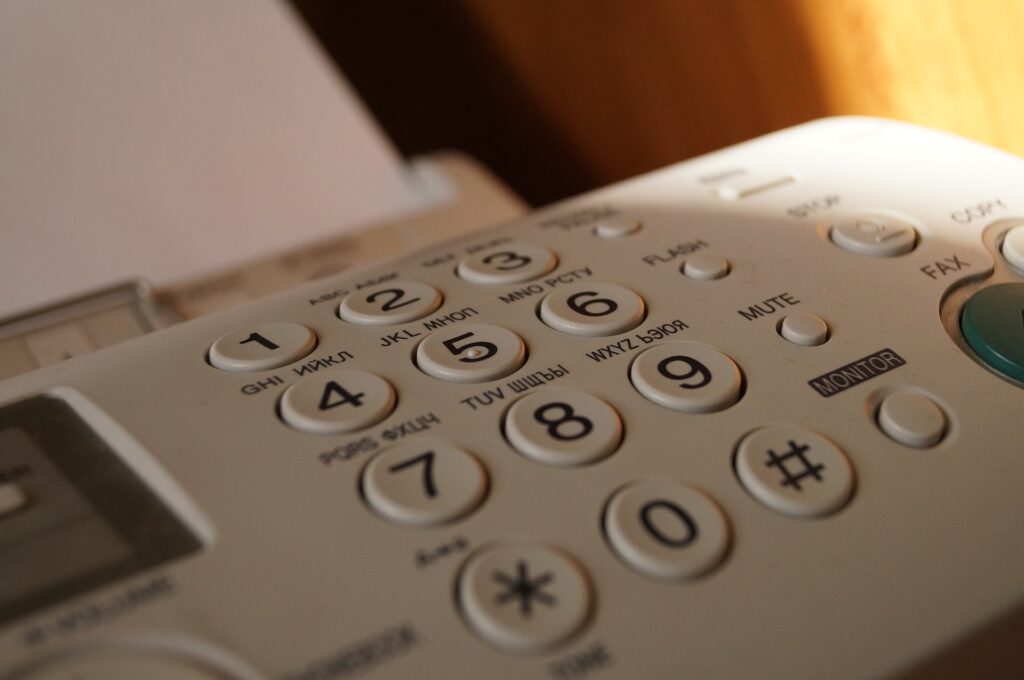 A fax machine calls a fax service port number to transmit or receive a document. The sending fax machine dials into the receiving computer's fax modem submits the document it wishes to send, and transmits the data when the receiver asks for it. This procedure may be performed many times each day with little work from the machines.
A fax service port number consists of unique series of numbers. When you dial it, it allows you to communicate with other fax services. These numbers are typically five digits or more in length and contain an area code.
The fax machine will be expecting this specific number and only allow communication if the correct one is dialed. This ensures your security and privacy during the transmission of important documents such as legal contracts or medical records.
Can I Port My Number?
Yes, of course. Fax number porting is simply the transfer of your current fax number to new fax service. Usually, when you port your number, there's an assumption that you want to switch to another fax service provider. Using your existing fax number, you can use an online fax service instead of a traditional fax machine to send and receive faxes.
If you're running a business and have already established an existing fax number, it's best to port your number so that you don't have to use a new fax number. However, porting your number isn't free and may take a few weeks, depending on the policies of your chosen new fax service provider. You can always transfer and make a request, but there are fees associated with it. The price varies from one provider to another.
How Long Does it Take to Port a Fax Number?
It is always a good idea to keep your fax number even when you change over to online fax service. Simply porting over your fax number will likely save the hassle of having to create a new one and let all your contacts know about it. Before anything else, ask your current provider how long will it take them to process your request.
For your new fax service provider, don't forget to consider their timeframe so you know how long it will take to port a fax number. There's no definite answer, but on average, it may take two to five days. It depends on your current provider's process and the timeframe they will solve your concern.
Your new service provider will likely provide you with a temporary fax number in the interim. Again, this will only happen if you have already subscribed to their fax plan or services.
Why Should I Port My Fax Number to iFax?
If you want to use iFax as your new online fax service provider, the best thing to do is to port your existing fax number right away. You get to enjoy the features specially designed for professionals, business owners, and enterprises. As you compare different online fax services, make sure you also consider their fax service port number' process.
Not all fax services are designed equally, but with iFax, you will even have access to advanced features to improve your faxing system. Transferring your fax number is easy, and you have a dedicated support team to assist you in every way. Use the mobile application and request a custom monthly pricing plan that matches your faxing needs each month.
Final Thoughts
When you think about the difference between porting and forwarding your fax number, it sounds like they are in the same boat. But in reality, they are two very different things. Porting means disconnecting your old telephone service from the phone line that's connected to your fax machine so you can connect it to another fax provider.
If you've been thinking of exploring other options for getting faxes anytime and anywhere without printing papers, iFax may be worth looking into because we offer an app that allows users 24/7 access on their phones. Here, you can easily send or receive a fax document straight from your mobile device.
Try the iFax app today and book a demo for free. Feel free to explore the features and services we offer until you are satisfied.
fax number online
fax number porting
fax port number
internet faxing
online fax service