Did you know that dentists are subject to the same HIPAA regulations as other medical and healthcare professionals? f you're not already aware of what does HIPAA stand for in dentistry and whether does HIPAA apply to dentists, this post will walk through the basics. We will also provide some helpful tips for handling patient data according to HIPAA rules for dentists.
Dentists and dental practitioners need to be up-to-date on all industry standards and best practices. The consequences of violating HIPAA can be devastating: fines and a tarnished reputation among your peers and patients alike. This blog post will help show how easy it is to follow these rules and the best practices to be HIPAA-compliant in all aspects.
Table of Contents
What Is HIPAA?
HIPAA is the acronym for the Health Insurance Portability and Accountability Act of 1996, addressing healthcare information privacy and security. The law was enacted to protect patient's health information and ensure healthcare data security and privacy. It is also intended to help protect against healthcare fraud and abuse.
The HIPAA privacy rule limits a covered entity's use and disclosure of protected health information (PHI). The HIPAA security rule requires providers and healthcare organizations to implement administrative, physical, and technical safeguards that meet specific criteria. This reduces the risk of breach-related system failures, leading to the unauthorized use or disclosure of PHI.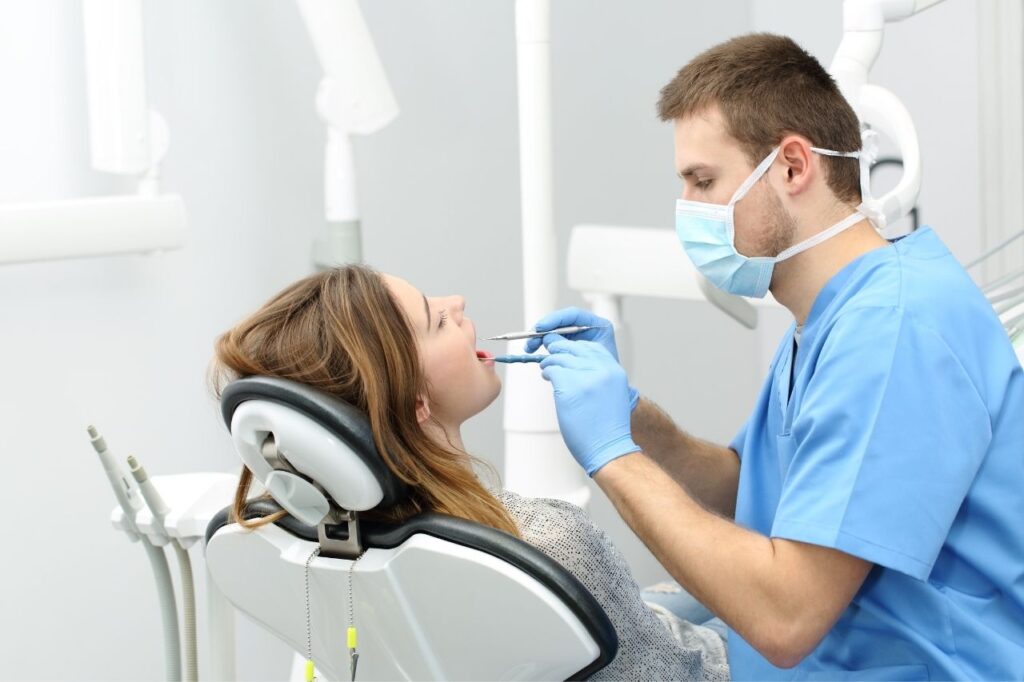 Who Is Considered a Covered Entity Under the HIPAA Rules?
In general, a 'covered entity' means a health plan, healthcare clearinghouse, or healthcare provider that transmits any health information in electronic form or printed version in connection with a transaction covered by this subchapter. For example, health care providers such as dentists offer online appointment scheduling websites with web forms for new patient appointments.
Online pharmacies that provide prescription refills and electronic prescriptions to patients. These providers are considered covered entities and must abide by HIPAA rules in their transactions.
What Are the Dentists' Duties Under HIPAA Rules?
The HIPAA privacy rule specifically applies to "covered entities," including healthcare providers, health insurance companies, and healthcare clearinghouses. Dentists are not explicitly listed as a covered entity, but they are included in the definition of "healthcare providers." This means that dentists must comply with the HIPAA privacy rule when disclosing patients' protected health information (PHI).
PHI is any information that can be used to identify a patient related to their healthcare. This includes names, addresses, social security numbers, insurance information, medical records, and any other information related to a patient's health.
Dentists must take steps to protect PHI from unauthorized access, use, or disclosure. They should also have a plan for responding to data breaches or an established Incident Response Plan.
The HIPAA rules for dentists are essentially the same as the HIPAA rules for all other healthcare providers. Dentists must comply with the Privacy Rule, which requires them to protect patient's confidential health information, and the Security Rule, which requires them to protect against unauthorized access to patient data.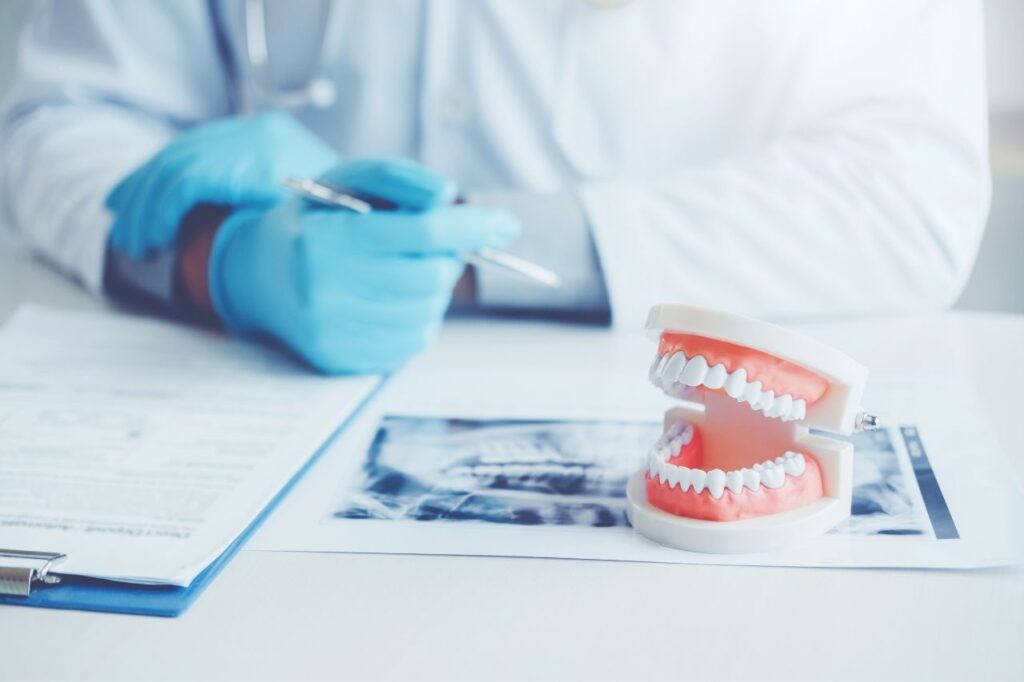 Dentists must also comply with the Breach Notification Rule, which requires them to notify patients if their personal health information has been compromised. And they must comply with the Omnibus Rule, which strengthens the privacy and security protections of HIPAA.
The Breach Notification Rule requires the following entities to provide notification following a breach of unsecured PHI: covered entities, business associates, and subcontractors. It also establishes requirements for notifications, provides guidelines on determining whether a violation has occurred, and establishes which parties must be notified in the event of a breach of unsecured PHI.
Meanwhile, the Omnibus Rule includes several changes that strengthen the privacy and security protections of HIPAA by reducing paperwork burdens, supporting rights individuals have concerning their protected health information, and more clearly defining what constitutes a breach of patient records.
What Are Examples of Violations of HIPAA Rules for Dentists?
One of the most common ways dentists violates HIPAA is by sharing patients' PHI without their consent. It can include sharing information with insurance companies and other healthcare providers.
Under HIPAA rules for dentists, dentists must protect the privacy of their patient's PHI. This includes taking reasonable precautions to safeguard electronic health information from unauthorized access, use, alteration, or destruction. Dentists must also get written consent from their patients before disclosing their PHI to third parties.
Consent is required before a dentist can disclose any information identifying the patient as having a mental illness or substance abuse disorder. In addition, consent is generally required before disclosing any other PHI to third parties, including insurance companies and even the patient's friends or family members.
If you share health information without the patient's consent, you can be fined up to $50,000 per violation by the U.S. Department of Health and Human Services. In addition, the patient sues you for damages resulting from disclosing medical records without authorization. Do dentists follow HIPAA guidelines? Absolutely, and non-compliance can lead to significant consequences.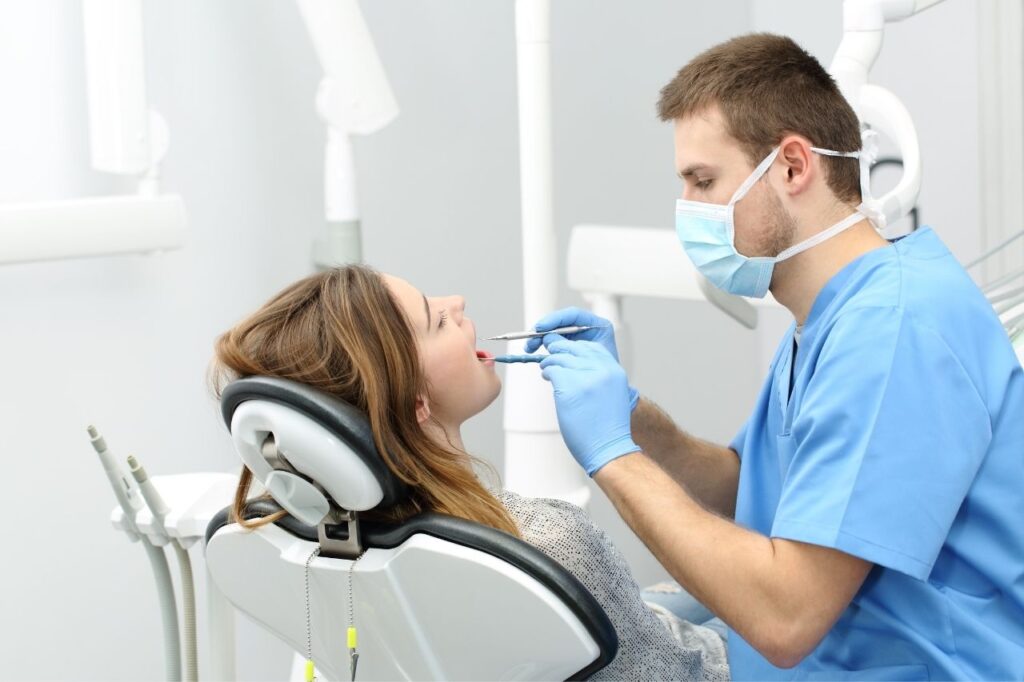 How Can Dentists Practice HIPAA Compliance?
Dentists must take steps to ensure HIPAA compliance in their offices. One way to do this is to ensure that all employees are adequately trained on HIPAA privacy and security rules. Employees should be aware of the types of information that must be protected and their actions to keep patient data safe.
Dentists should also create a comprehensive security plan for their offices. This plan should include measures to protect electronic data, such as installing firewalls and antivirus software and encrypting patient information. Staff should also be instructed on how to dispose of patient records safely.
Dentists should review their HIPAA policies regularly to ensure that they are up-to-date with the latest regulations.
If you regularly fax medical records and reports, you can use a HIPAA-compliant faxing platform such as iFax to ensure that the transmission is safe and secure. With online faxing, you can fax any document with confidence because iFax was designed to comply with HIPAA rules when it comes to faxing.
Final Thoughts
It is essential to understand the HIPAA rules as a dentist to practice compliance. Many things could be considered violations of these rules, from forgetting to delete an email with patient information on it for over six months or more than one year, not changing passwords frequently enough, and using a device that has been lost or stolen.
Be sure to take care in all aspects of your digital life–including social media–to ensure that any potential breaches don't happen because of negligence on your part.
We hope this article has clarified some of your questions about HIPAA rules for dentists. If not, please let us know, and we'll be happy to help. You can also start faxing now with the iFax so that your patient's information is always secure whenever you fax online.
HIPAA rules