It's quite an interesting fact to know that the first-ever fax machine predates the telephone. The world was first introduced to this technology back in the late 1800s. But despite being in existence for more than a century, faxing services still play a huge role in the various big industries all over the world, most especially healthcare and medicine. In the UK, for instance, the NHS, to this day, still fax medical records from one entity to another.
From pharmaceutical companies to doctors' surgeries, pharmacists to chemists, there was no escaping the traditional fax system in the healthcare industry. But the world changed quickly. And even though the fax is still in use, the method of sending the fax has dramatically changed with technological advancements: It's moved from analog to digital. Faxing these days is a completely different ballgame compared to when it rose to fame in the 1980s.
This article provides you with a comprehensive guide in everything you need to know about faxing medical records. We'll walk you through everything you need to know from the benefits of online faxing to how to look for a trusted cloud-based fax service provider in 2023.
Table of Contents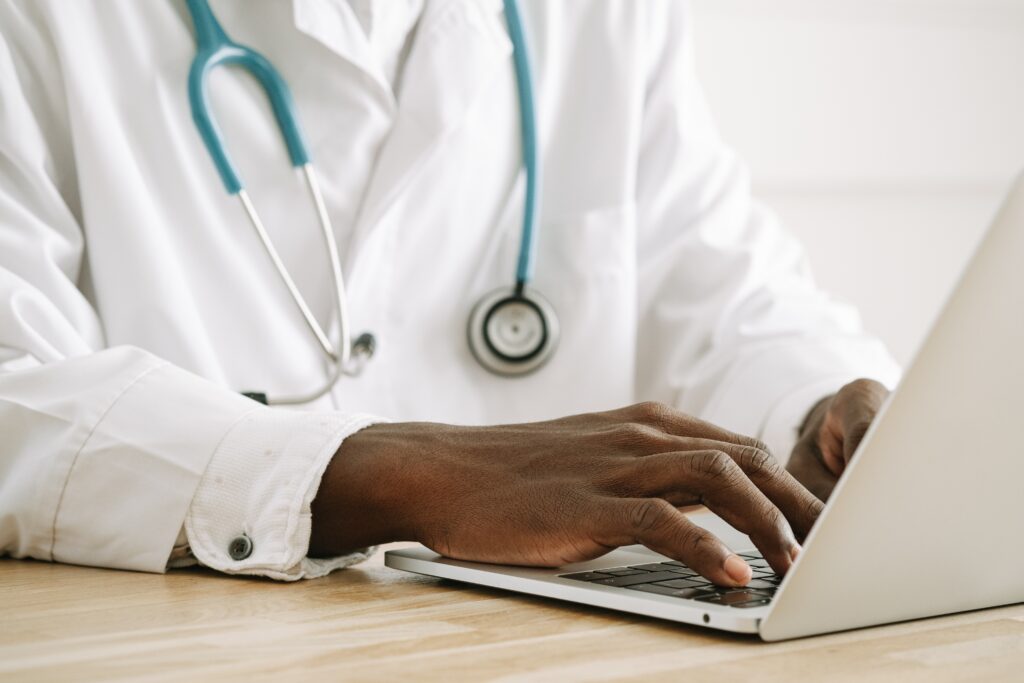 Can you fax medical records?
Even with newer technologies like emails, faxing remains one of the most reliable communication tools, which is why a lot of healthcare and pharmaceutical companies use it to transmit medical records and other highly-sensitive documents.
In the US, more specifically, HIPAA allows organizations to fax medical records, provided that they follow a set of guidelines to prevent the documents from falling into the hands of unauthorized individuals.
When you fax medical records, see to it that you familiarize yourself with the HIPAA guidelines so you can always remain HIPAA compliant.
What are the benefits of using an online fax service when sharing medical records?
There are so many benefits that come with using an online fax service to fax medical records. These advantages are something that other mediums of communication cannot offer. Here are what sets faxing apart from other document-sharing technologies:
When you use a cloud-based fax service to send medical records:
You aren't relying on a dedicated, operational fax machine. Online faxing service now allows you to use other devices such as your mobile phone, computer, or laptop, even your trusted tablet to transmit and fax medical records with your clients and colleagues.

You aren't paying for expensive fax paper or ink. As you no longer need a fax machine, you also do not have to worry about spending extra money on consumables. In the same vein, you no longer have to shell out a huge sum of money for any repairs and maintenance, so you will be saving a lot of money in the long run with online faxing.

It is so much easier to retrieve and search for certain documents should the need arise. You do not have to dig through your piles of documents as you now have the ability to just input the relevant keywords or information, and the system should be able to pull that up without any problem.

You have the ability to manage your documents and can minimize clutter in your office area. Since cloud-based fax service pretty much lets you go completely paperless, it will significantly reduce any unwanted clutter and messes.
What are the features of online fax service?
To help you decide which cloud-based fax service provider is the right one for your business, let's take a look at the essential factors your chosen fax provider should have.
Enhanced security
Increased levels of digital security mean sensitive data contained in patients' medical records remains secure at all times. With increased access control, the potential for unauthorized access to the files is removed. Look for a provider which is HIPAA and GLBA compliant to ensure you send and receive faxes safely and securely. Of course, do not forget to check the kind of encryption they use as it varies from one provider to another.
This is a feature that you cannot find anywhere else. Faxing has more robust security measures compared to other communication tools, so you are rest assured that when you fax medical records, the chances of highly sensitive data or information falling into the wrong hands are virtually impossible.
Improved workflow
Integrating an online fax service into your day-to-day process means Improvement in your workflow as everyone has access to the digitally faxed medical record. When you fax medical records, the only person who can use them is the one person who holds the physical copy. With a digitally faxed copy, anyone who has access to the email inbox can carry out the required action.
Freedom to fax from anywhere
Because you are not tied to a physical fax machine in one location, you can transfer and fax medical records from anywhere in the world. All you need is to download the app to your mobile device (with a camera) and you have the ability to fax remotely.
Central management system
When faxes arrive, rather than getting left to pile up, they are stored in a centralized management system for ease of access. This also relatively decreases the risk of the document being found by someone who is not allowed to.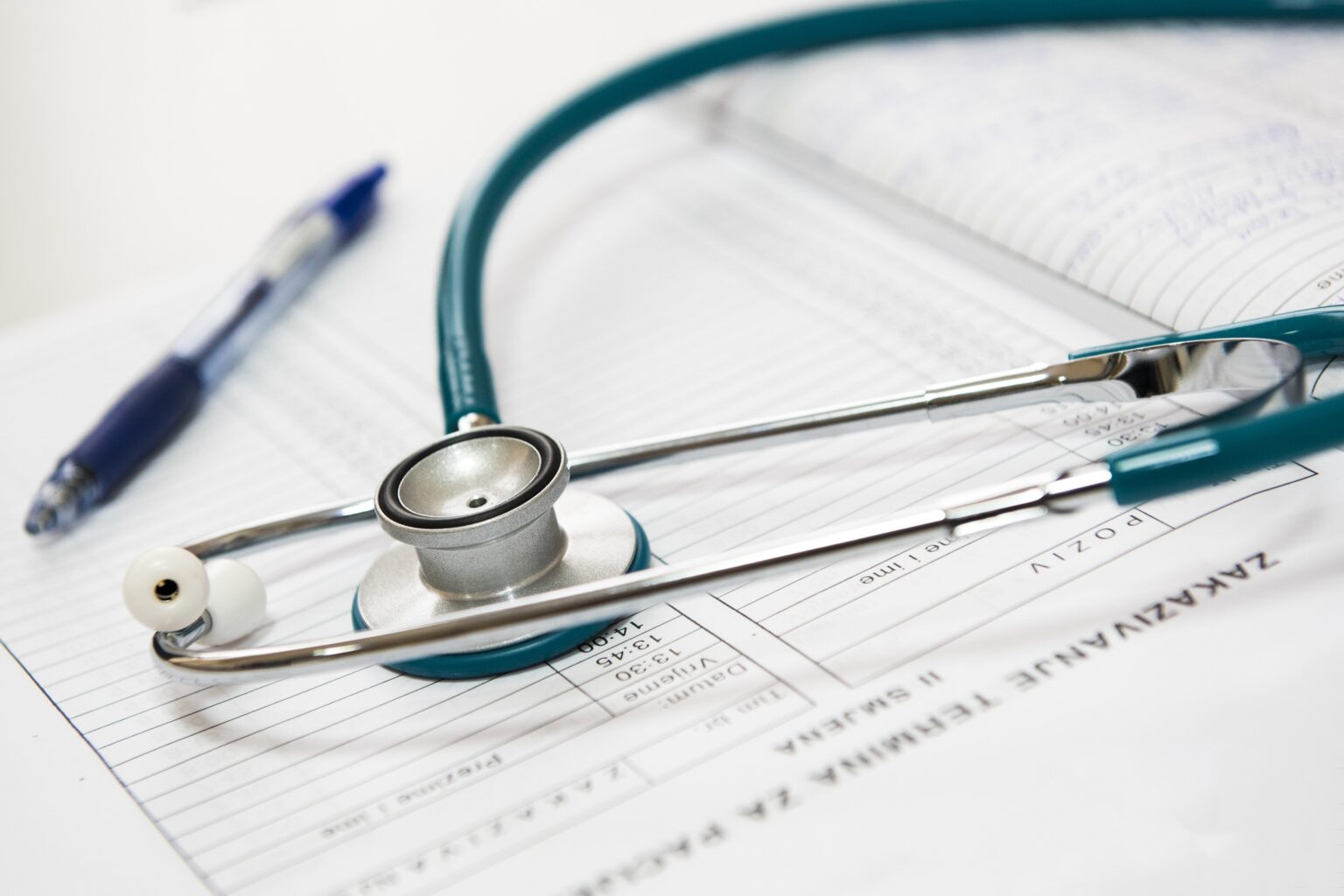 Third-party integration
Look for a digital fax service that allows easy integration with cloud solutions and third-party integrations to enhance your workflow, making sending and receiving faxes a seamless part of your business.
Generally speaking, setting up an online fax service is quite easy as there is no bulky equipment involved. Most providers provide you with the ability to use their applications on many different devices. The installation is quick and easy as well.
Document archiving
A cloud-based solution negates the need for physical paper, which is great for the environment and enables you to organize your documents better. However, you may still need a printed copy every now and again. Luckily, there is still a way to archive documents physically.
Your chosen online fax service provider should offer digital archiving for all of your sent and received faxes, in an online, secure, database.
Multi-platform support
If you're looking for flexibility when you fax medical records, you don't want to be tied to a physical fax machine in one location. You also don't want to be tied to using just one device.
Ensure your digital fax provider has multi-platform support – mobile apps for both iOS and Android for your smartphone and tablet, and software for your desktop platform too – send and receive faxes from any device you choose.
Transfer fax number
If you're been operational for a while, you won't want to change your fax number and risk losing customers. Look for a provider who will allow you to port your existing fax number over with you. The right provider should also provide you the ability to give multiple fax numbers should you need more to fax medical records.
24/7 human support
Sometimes you just want to talk to a human, so avoid any service provider that doesn't value and provide outstanding customer service.
A great service provider should have 24/7/365 customer support that you may take advantage of through their toll-free number or chat support. See to it that there are also other materials that you can come to in case of service trouble. Check their website for any available manuals and help sections.
Cost
Perhaps an important factor that you need to take into consideration when looking for an online fax service is the cost. Not all online fax services are great equal. Choose one that gives you the most value for your money.
You should have a rough idea of how many faxes you will routinely send and receive each month. Use this number to compare the price of each digital fax provider's service plan.Most providers will charge a monthly fee for using their service, and this will vary based on your usage each month.
When choosing a fax service provider for transferring medical records, consider which features are most important to you, and let these guide you in your decision.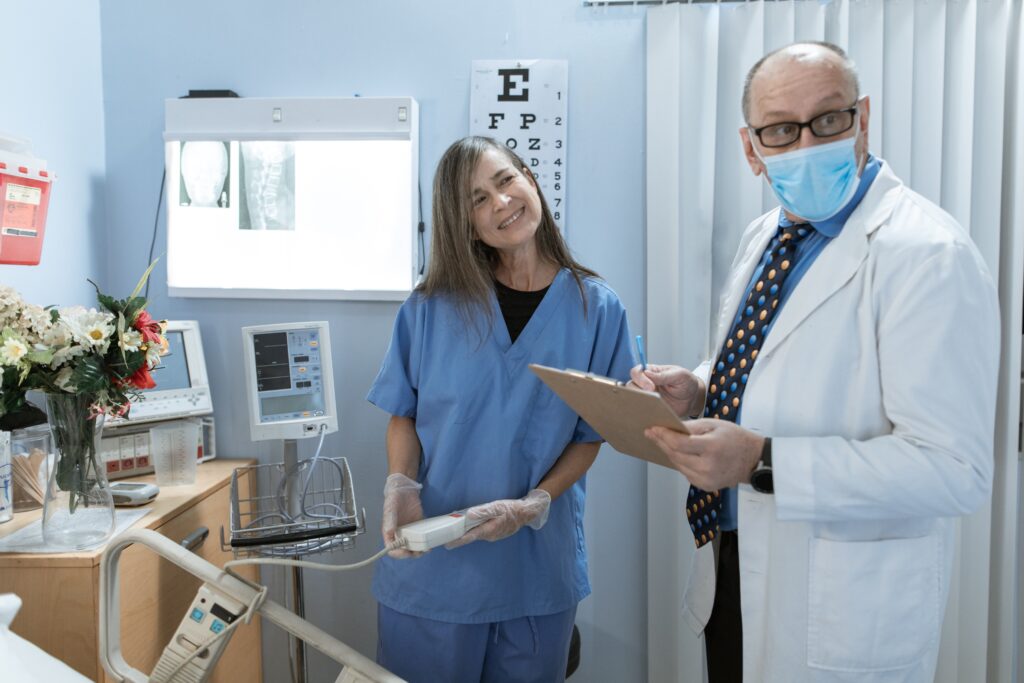 Fax medical records with iFax!
iFax has been in the industry for well over ten years. With over five million happy customers, they remain one of the most reliable providers you can find in the market today.
For as low as $8.33 a month, you can enjoy all the amazing features and benefits including email to fax, local or toll-free fax numbers, 256-bit end-to-end encryption, easy e-sign integration, and so much more.
More importantly, iFax is HIPAA and GLBA compliant, which means that you are always safe and secured when you fax medical records. No need to worry about committing any violations or paying hefty fines.
With iFax, you can start your 7-day free trial right away. No strings attached and you can cancel anytime. So what are you waiting for? Fax medical records with iFax today!
fax medical records
HIPAA compliant online faxing
Online faxing