Nowadays, people have the freedom to choose a more flexible lifestyle. There are options to work and study remotely. Professionals can now work from home while students can do online learning courses. The number of businesses offering on-demand products and services is also growing. People who want to see a doctor can even avail themselves of various telehealth services such as virtual consultations and remote patient monitoring.
Since virtual consultations often involve sensitive patient information, it is crucial to take note of the HIPAA telehealth rules to prevent data breaches and stolen health records.
Given the increased demand for online medical appointments, here are some tips to help healthcare providers abide by the HIPAA telehealth rules.
Table of Contents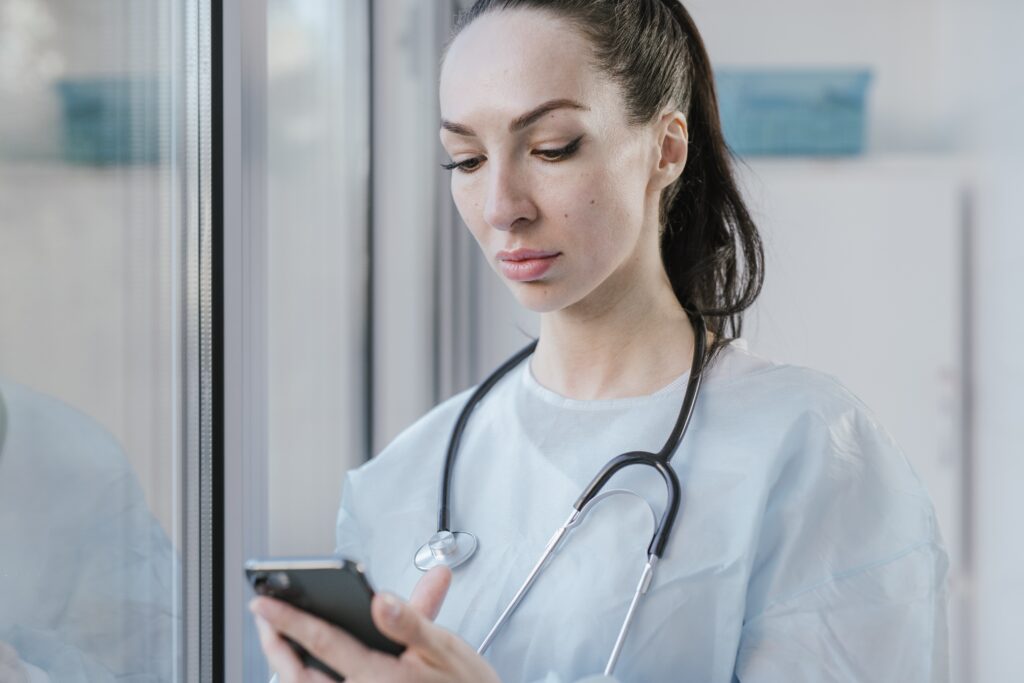 What Is Telehealth?
Telehealth uses modern communication technologies like online calling and video chatting to deliver healthcare services. Doing so allows healthcare providers to diagnose and treat patients online. Telehealth also provides patients instant access to healthcare services via virtual appointments.
One of the main advantages of telehealth is that it makes healthcare more convenient and accessible to patients, particularly those with disabilities and those living in rural areas. Telehealth is also beneficial for people who need medical care but cannot do so because of their busy lifestyles.
Is Telehealth a Phone or Video?
Telehealth includes different types of delivery, including chats, audio calls, and video calls. Other healthcare providers also use email to connect and engage with patients. For online-based consultations, an Internet connection is required. This way, patients and doctors can efficiently communicate using only a laptop or cell phone.
What Is HIPAA Compliant Video Conferencing?
Since most telehealth services use video calls to connect and assess patients, it is crucial to choose a video conferencing platform that is duly compliant with the HIPAA rules and regulations. Simply put, a telehealth service provider cannot just use any video calling app or software. Since video calling patients involves exchanging sensitive health data (ePHI), using a non-compliant video conferencing software could be a ground for penalty or violation.
Amongst today's HIPAA-compliant video conferencing tools are Zoom for Healthcare, VSee, and Doxy.
Is FaceTime HIPAA Compliant for Telehealth?
Apple products may be known for their robust security features. However, having strong security doesn't automatically make a product HIPAA compliant. Also, based on the legal resources provided by Apple, it appears that it doesn't include any clause of being willing to sign a BAA for any of its services or products. Therefore, it would be best not to use FaceTime for telehealth activities since it is not HIPAA-compliant.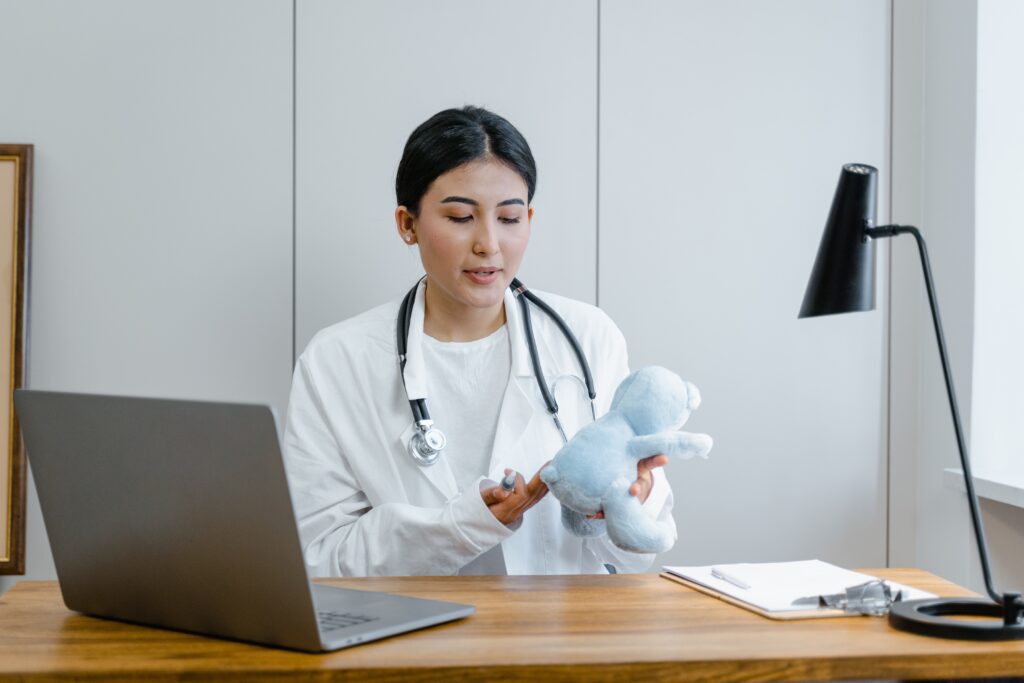 HIPAA Telehealth Rules: 7 Tips to Ensure Compliance
Since telehealth involves using the Internet to establish remote communication, it is a must for healthcare professionals and other covered entities to abide by the HIPAA law concerning ePHI handling and transmission. Thankfully, it's now easier for providers to comply with HIPAA telehealth rules since there are already a lot of software and communication services that are willing to sign a BAA, including Zoom.
1.) Restrict ePHI access to authorized users
Limiting ePHI access to authorized users makes it's easier to track activities in cases of breach or data loss. It can also help reduce the extent of damage caused by unrestricted user access. By limiting user access, telehealth providers can ensure that every consultation is safe and secure since no other user can enter the virtual session without permission.
2.) Keep a secure backup of electronic files and other telehealth records
Data loss can happen at any time. Having a backup makes it easier to recover and restore data preventing permanent loss and economic damages. In telehealth, it is crucial to safeguard data since any lost or missing piece of information could compromise a patient's safety. It is also a known fact that data breaches have already caused many healthcare institutions to lose a lot of money.
3.) Make sure to follow the HIPAA requirements for keeping audit trails
Another tip to ensure compliance with HIPAA telehealth rules is to follow the requirements for keeping audit trails. Based on HIPAA's guidelines, healthcare organizations should track specific information like user logins, firewall logs, malware logs, etc.
4.) Properly orient and train staff with the basic rules and guidelines of HIPAA
A properly trained staff is less likely to commit accidental breaches due to ignorance of the rules. It is crucial to orient staff with the basic HIPAA telehealth rules to avoid the consequences of mishandling ePHI (protected health information).
5.) Follow best practices when using telehealth devices and equipment
When using telehealth devices such as computers and tablets, never leave these devices unattended. Set up a lock system that will automatically secure the device with a PIN or password. It is also necessary to password-protect all telehealth apps to prevent accidental data exposures.
6.) Use HIPAA-compliant messaging and video conferencing platforms
In telehealth, it is crucial to choose a messaging and video conferencing tool that is fully secure and HIPAA-compliant. Since not all software and apps are out-of-the-box compliant, providers must ensure full compliance by letting the product provider sign a BAA (business associate agreement).
For sending secure documents, it would be best to choose a reliable cloud-based faxing solution like iFax. Our fax service is not only HIPAA-compliant, but it also uses the highest level of encryption to ensure the data integrity of each fax transmission. How it works »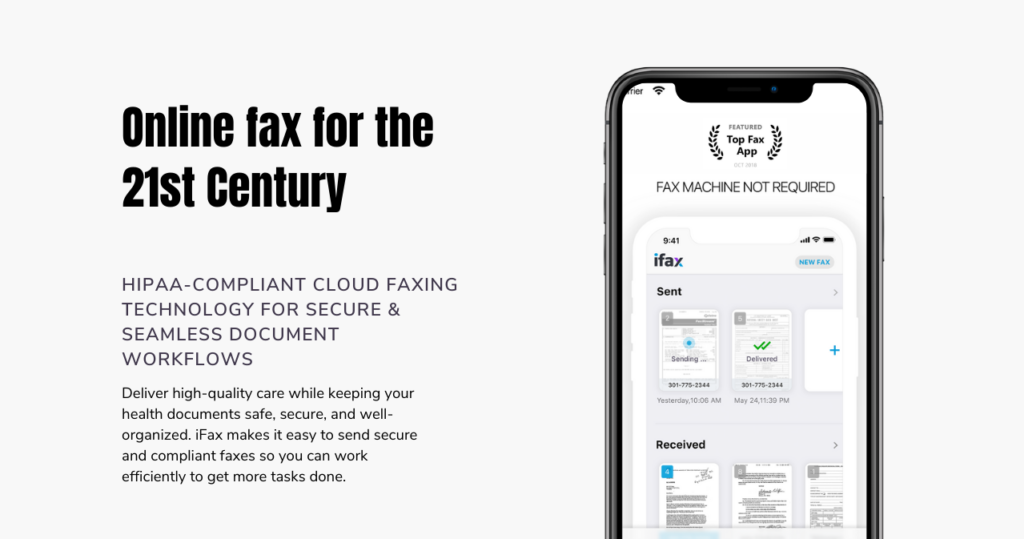 7.) Choose a secure and reliable telehealth solution
Investing in a HIPAA-compliant telehealth solution is much better than risking compliance by choosing cheaper options. Telehealth solutions like VSee or Updox offer built-in tools and features for communicating with patients in the most efficient way possible. Updox, for example, supports electronic fax, making it easier for telehealth providers to send and receive faxes electronically.
Final Thoughts
By carefully abiding by the HIPAA telehealth rules, providers can maintain compliance while giving patients easy access to essential healthcare services. Healthcare providers must also ensure that every tool and device used for conducting telehealth services is safe and compliant. Failure to do so does not only cause inconveniences but could also put a patient's safety at risk since any leaked information could be easily misused or abused.
Cloud-Based Fax Solutions
HIPAA-Compliant Faxing for Secure Document Workflows
Learn how iFax's revolutionary faxing technology is helping healthcare institutions maintain compliance while streamlining workflows.
HIPAA compliant software
HIPAA fax solutions
HIPAA telehealth solutions
telehealth
telemedicine