Although Zoom has been in existence for more than a decade already, it wasn't until two years ago that it rapidly rose to fame and gained incredible popularity worldwide. Not only do individuals use this video conferencing platform to connect with friends and family, but businesses of all sizes are also utilizing this as one of their go-to communication channels.
One of the biggest industries that use Zoom for their day-to-day operations is the healthcare industry, particularly medical professionals. Among its many uses, most practitioners use Zoom for telemedicine. So you might be wondering, is Zoom HIPAA compliant? Can this really be used for telemedicine? This article will explore all there is to know about using Zoom for your practice.
Table of Contents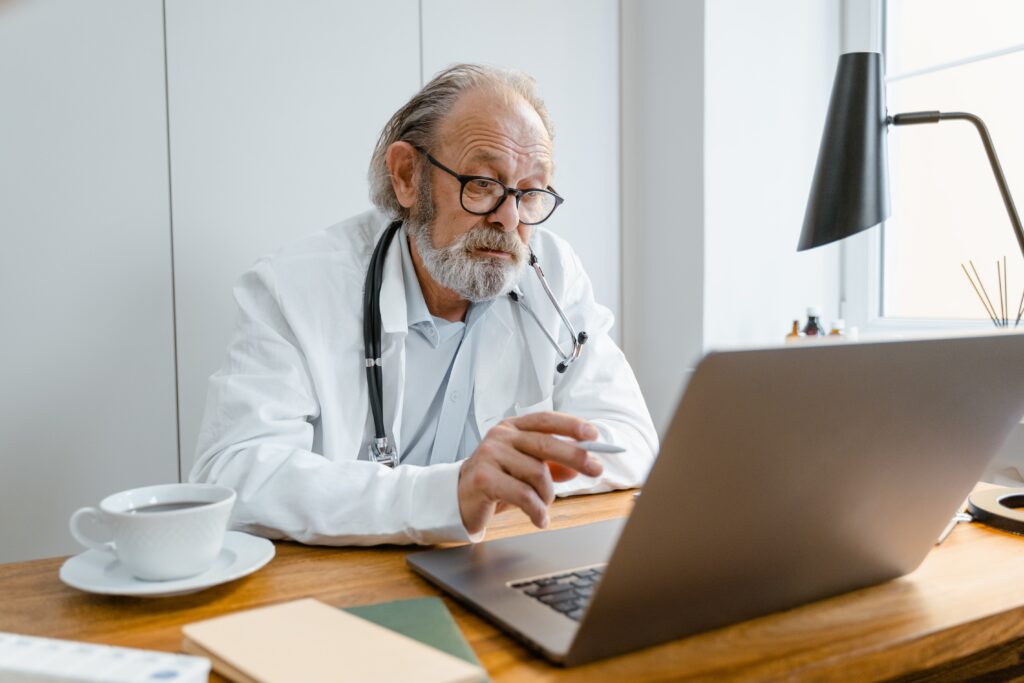 Is Zoom HIPAA compliant?
There is no straightforward answer to the question: is Zoom HIPAA compliant. It requires quite an in-depth discussion to uncover the answer fully.
In March 2020, the US Department of Health and Human Services released guidance on telehealth remote communications to create better access to healthcare during the COVID-19 pandemic. What this means essentially is that the new guideline temporarily removes penalties for HIPAA violations when conducting telemedicine appointments via Zoom or other platforms.
Before this guideline was enacted, Zoom was not entirely HIPAA compliant, especially their basic or free plans. They do, however, offer a HIPAA-compliant plan specifically designed for healthcare purposes.
What are the pros and cons of using Zoom for telemedicine?
There is no denying that Zoom is a great tool to help you streamline your communication process at your practice. However, it's not one without its fault. As much as it packs a lot of advantages, it also has a few disadvantages that are worth looking at. Let's examine its pros and cons to help you determine if Zoom is the right platform for you.
Pros:
HIPAA Compliant
When choosing a tool to add to your practice, especially if you're going to use it mainly for telehealth purposes, you should always select HIPAA compliant one. As discussed in great detail earlier, the answer to the question, Is Zoom HIPAA compliant, is yes.
Excellent Features
There is a reason why Zoom is the go-to video conferencing platform today: it offers a host of top-tier features. For one, the quality of video and audio calls on Zoom is superb. It also has transcription capabilities for audio content and closed captioning. Most importantly, Zoom uses end-to-end encryption to keep the meeting or appointment less vulnerable to breaches.
Easy Integration
You do not need a comprehensive set of technical skills to implement Zoom. You install and start using Zoom in a matter of minutes. You can also use Zoom across different devices. You can download the app for free for more on-the-go usage on your phone or tablet. And of course, you can use your computer or laptop as well.
Cons:
Cost
Although you can use Zoom for free, for telemedicine purposes, it's highly recommended to go for their Zoom for Healthcare plan. You do not have to find yourself asking constantly, Is Zoom HIPAA compliant because, for this plan especially, it is. However, the only downside of this option is that it costs around $200+ per month, which is quite a lot.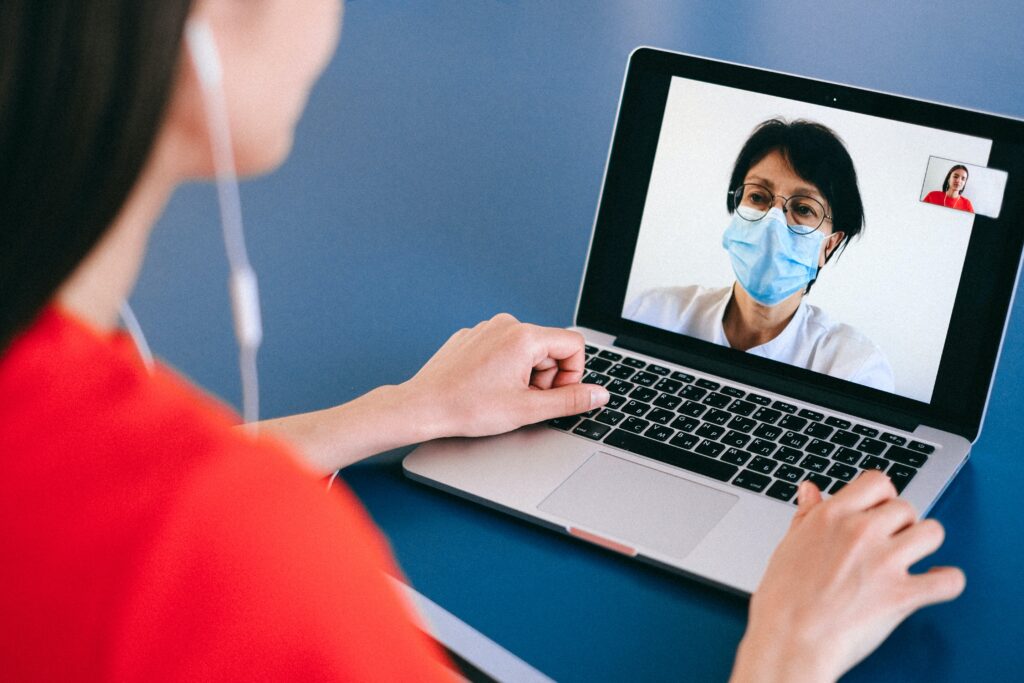 What are the best practices for telemedicine appointments via Zoom?
With Zoom, you can establish clear and open communication with your patients, which is key to providing a high quality of care. But of course, you have to couple that by applying the best practices for telemedicine appointments. Here are some tips to ensure a smooth virtual consultation:
1. Set up ahead of time.
You need to start setting up at least thirty minutes to an hour before your scheduled appointment. This will give you sufficient time to troubleshoot anything should any problems arise. Although Zoom is relatively easy and quick to set up, there are still other factors to consider.
It's a great idea to create some kind of checklist of everything that needs to be sorted before your telehealth appointment. Do not forget to use this time to check your technology.
2. Always introduce yourself.
If you meet a patient for the first time, see to it that you introduce yourself and quickly but concisely explain your role and walk them through the consultation process. This can improve patient engagement and allow your patients to feel more comfortable.
3. Do not interrupt your patients.
Be respectful and allow your patients to express themselves fully. Give them more than enough time to tell you all about their health concerns. Validate their concerns and save your questions once they are done. The more information you can get from your patient's health condition, the better and more accurate diagnoses you can conclude.
In the same vein, see to it that there aren't any distractions or disruptions that can cause any inconvenience to your patients. Mute your mic when it's not your turn to speak.
Final Thoughts
Is Zoom HIPAA compliant? Yes, but you still have to ensure that you are doing all the other steps necessary for compliance to avoid getting fined or, worse, compromising your patients' data.
Aside from compliance, you also have to pay attention to how you conduct your telemedicine consultation. Hopefully, all the information this article has shared with you will come in handy as this world continues to do most things virtually.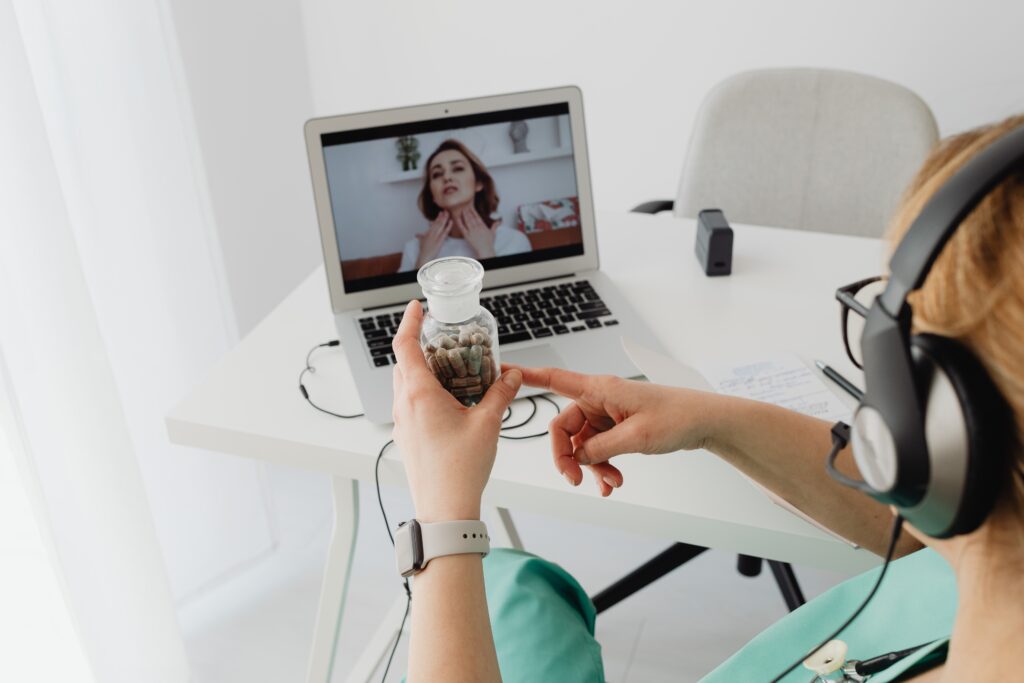 How can iFax help you with your practice?
Another helpful tool that you can invest your money in to improve your practice is a HIPAA-compliant online faxing solution. With iFax, you can transmit health records, PHI, prescription, and other healthcare documents safely and securely. iFax uses military-grade 256-bit encryption to protect essential and hight sensitive data from any breaches.
There's no need for a dedicated phone line or a bulky fax machine. iFax offers a cross-platform faxing solution that lets you send and receive faxes straight from your smartphone or laptop.
Starting at $8.33 per month, you can enjoy many features like e-signature integration, email to fax capabilities, built-in document scanner, unlimited cloud storage, programmable fax API, OCR functionality, 24/7/365 customer service support, and so much more.
is zoom hipaa compliant
telehealth
telemedicine
zoom for healthcare