The healthcare industry still heavily relies on online fax solutions to send and receive confidential fax documents. What's the reason for its staying power? Not only is faxing a familiar technology, but it is also a HIPAA-approved method of document transmission.
When it comes to sharing medical records, it is imperative for covered entities to follow the guidelines set by HIPAA. In this article, we will walk you through some of the best practices to ensure HIPAA-compliant faxing.
What do security guidelines demand when faxing patient information?
As a security measure, patient information is required to be encrypted to protect it from unauthorized access or interception. Proper safeguards should be in place to ensure the confidentiality of the information being transmitted.
5 Best Practices for HIPAA-Compliant Faxing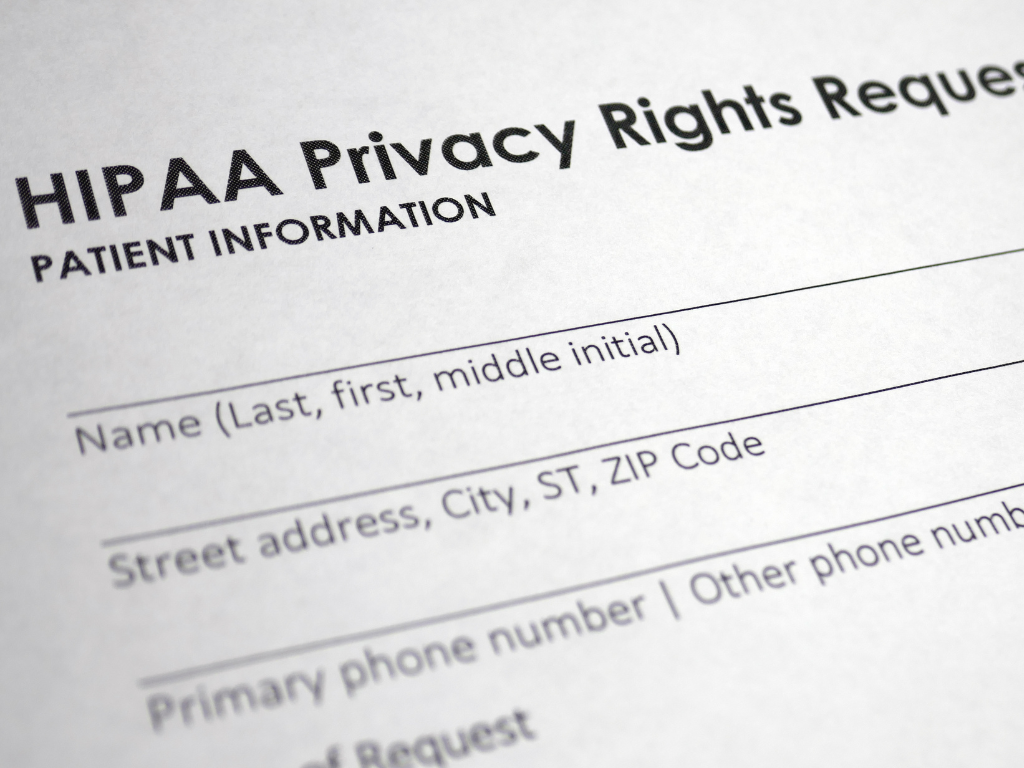 Handling protected health information (PHI) can be tricky, but luckily there are a few helpful methods and tips to securely fax patient information.
1. Never Leave Faxes Unattended
Always keep an eye on your documents. Even if you need to do a quick task while sending a fax, leaving patient records unattended can lead to a HIPAA violation. You also need to store these faxes in a secure location.
The same rule applies to online faxing. Make sure you turn off or lock your device if you need to leave your desk during transmission. Better yet, set a password to prevent unauthorized access.
Here are more tips for faxing medical records:
The fax machine should only be accessible to authorized persons.
Always double-check that you have entered the right fax number into the machine.
It's a good idea to include a fax cover sheet to ensure that the document remains secure.
2. Switch to an Online Fax Service
Using legacy faxing isn't the most efficient document-sharing method. It does not lend well to interoperability, which allows easy access to information across different networks.
In contrast, cloud-based or online faxing services like iFax have features that traditional faxing can't match. For one thing, all your faxes are now backed up in the cloud. It's also a cost-efficient option as you do not have to spend on paper, ink, and filing supplies.
With a cloud-based HIPAA-compliant faxing service, you have the ability to fax straight from your phone or computer. It's also more secure as most internet fax providers use military-grade encryption for all the data you send via online fax. While there are plenty of online fax providers to choose from, always select one that is compliant with the regulations you have to follow. A top-tier fax service will be HIPAA compliant from the start.
3. Use a HIPAA Fax Disclaimer
Every time you fax a document containing PHI, you are required by HIPAA to use a fax disclaimer with the approved statement warning against unauthorized access. This document informs the receiver that incoming faxes contain personal information that is not to be distributed or disclosed without permission. This disclaimer is usually a part of the Business Associate Agreement between parties.
There is no official checklist on what information should be included in the disclaimer. Based on HIPAA fax regulations, make sure you mention the:
Date and time of fax transmission
Receiver's complete name, fax number, and organization
Sender's complete name, fax number, and organization
Patient's case number or code (instead of their name)
HIPAA disclaimer prohibiting the distribution of the received information
You may also include the word "confidential" or similar labels in the fax cover.
4. Keep an Audit Trail
Another way to maintain HIPAA-compliant faxing is to create audit logs. These allow you to keep track of all activity in your network. Audit controls are a requirement for all covered entities and business associates, meaning that healthcare providers, medical organizations, and all their vendors must keep them.
Cloud fax service providers must offer a way to keep track of all the faxing activity to ensure compliance when sending patient health information. While most fax platforms perform this automatically, the best ones will let you access all document versions online.
According to HIPAA fax regulations, you must keep these logs for at least six years. The logs must be stored in raw format for 6-12 months before you are free to compress them.
5. Migrate Files to the Cloud
Most healthcare data breaches happen because PHI was stolen from portable storage devices such as removable drives, laptops, or tablets. When this happens, your organization will be subject to fines.
With a cloud-based HIPAA-compliant faxing service like iFax, data is stored securely in the cloud via remote servers. A well-secured cloud server significantly lowers the chances of data breaches, especially if it is secured by enterprise-level encryption.
If you must keep a copy of your faxes on portable devices, ensure that PHI is heavily encrypted at all times and safely stored in the organization's cloud server.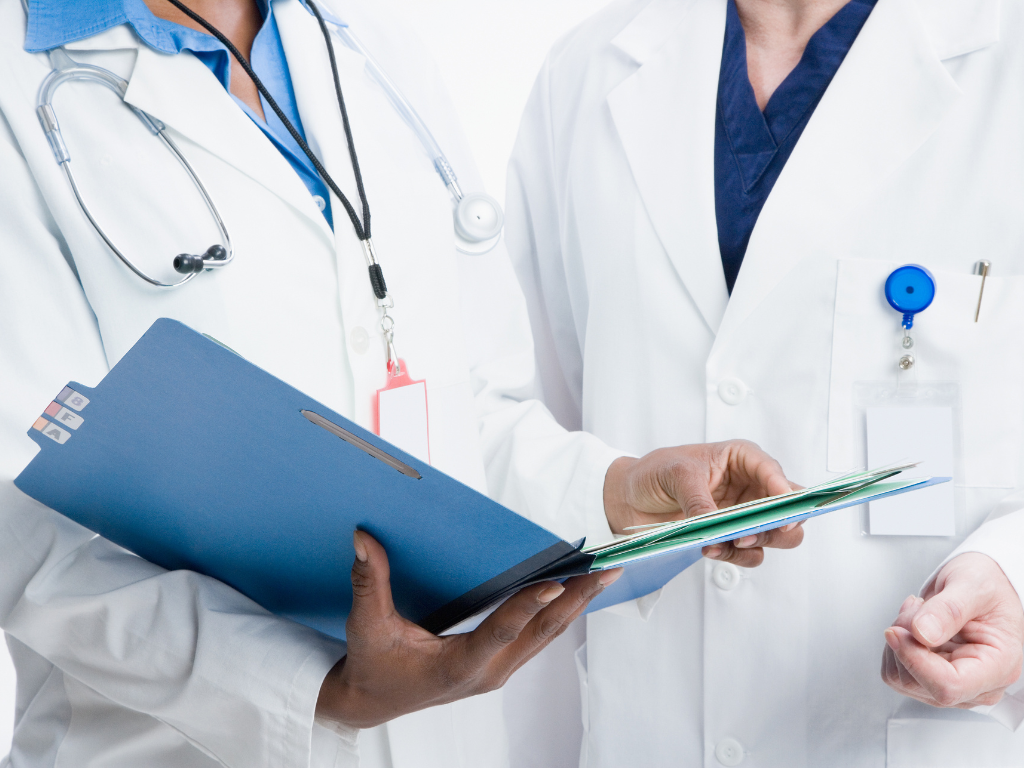 General Rules for HIPAA-Compliant Faxing
When it comes to HIPAA-compliant faxing, individuals, businesses, and organizations must follow certain requirements. Aside from the tips mentioned above, these standard guidelines also apply.
Implementing additional security measures such as identity verification and biometrics
Running routine security checks and audits
Enabling automatic virus and malware scanning on computer systems
Updating software and fax applications regularly
Ensuring that all third-party integrations are duly authorized to store or handle PHI
Using strong and unique passwords for every account Staying alert for possible clickbait or phishing scams.
Frequently Asked Questions About HIPAA
What is HIPAA?
The Health Insurance Portability and Accountability Act of 1996 is a federal law that safeguards patient data and provides a framework for when protected health information (PHI) can be shared, how, and with whom.
Under HIPAA Privacy and Security Rules, covered entities must put utmost importance on these three things:
Ensuring privacy and confidentiality of medical data
Providing safer and more convenient access to patient information
Reducing healthcare fraud and unauthorized data breaches
Failure to abide by HIPAA rules and guidelines can result in hefty fines and, in extreme cases, jail time.
What is a HIPAA violation?
HIPAA states that only the minimum necessary information must be disclosed in a fax, so disclosing too much is a violation. The following are also considered violations:
Disclosing PHI without permission
Accessing PHI without authorization
Failure to dispose of PHI when it's not needed anymore
Failure to manage risk and conduct a risk assessment
Not having safeguards in place to ensure PHI is safe
Not monitoring access to PHI
Not giving patients copies of their PHI when they request it
Not having access controls
Not having a business associate agreement with partners before sharing PHI
Delaying notification to patients in case of a breach
Ignoring the 60-day timeframe from breach discovery to issue a notification
Not documenting compliance efforts
It is recommended that organizations have a compliance officer or team that consistently checks for potential violations. These violations are usually discovered during internal audits. However, healthcare professionals who have violated HIPAA regulations will often self-report to minimize the impact of the violation.
What happens if you violate HIPAA rules?
Not all HIPAA violations hold the same weight when it comes to consequences. There is a structure that's used to define the height and severity of penalty:
Tier 1 Violation: This tier is reserved for instances when an organization was unaware of a violation that could not have been avoided, but it has taken steps to abide by HIPAA rules. The corresponding fine for this type of violation can range from $100 to $50,000 per instance.
Tier 2 Violation: This is reserved for instances when an organization should have been aware of the violation, but it could not be avoided even with precautions. Depending on the severity of the infraction, an organization could face penalties of $1,000 to $50,000 per violation.
Tier 3 Violation: This tier is for instances where there was "willful neglect," but there was also an attempt to correct the violation. The fine can span between $10,000 to $50,000 per violation.
Tier 4 Violation: The most severe violation any organization can commit is when there is an apparent "willful neglect" without any attempts to correct the violation. The fine starts at $50,000 per violation.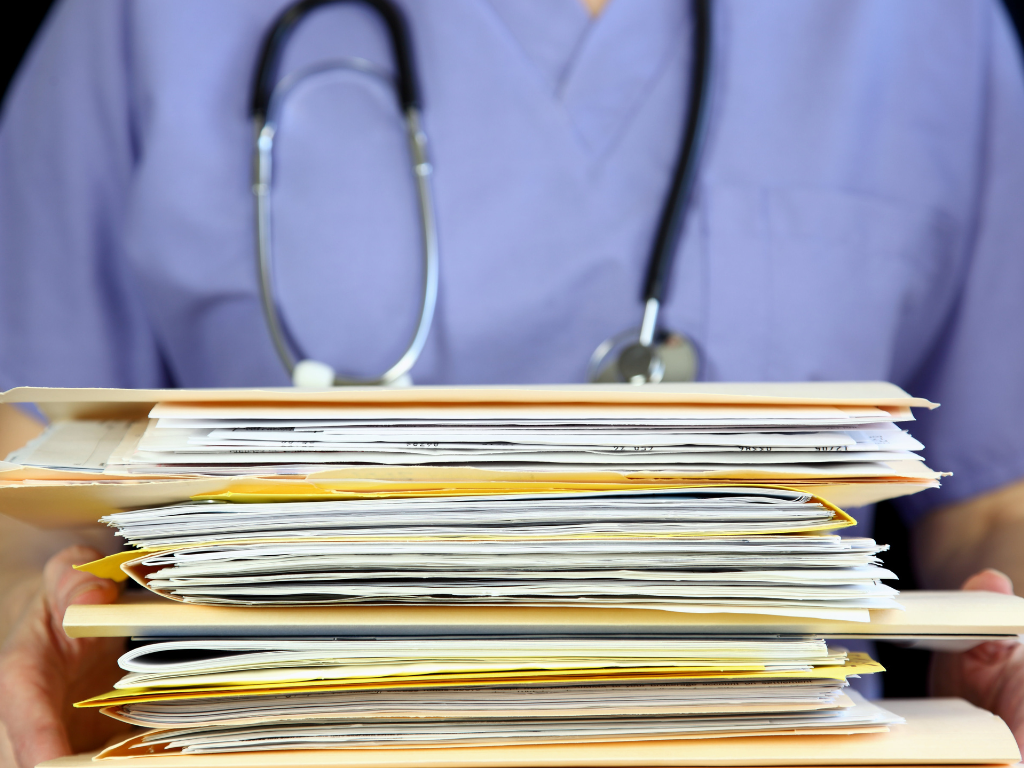 When It Comes to HIPAA-Compliant Faxing, Trust Only iFax
Thanks to modern faxing solutions, it has become less challenging for the healthcare sector to implement HIPAA-compliant faxing. With cloud-based fax services like iFax, there are more ways to safeguard PHI and avoid unintentional disclosures due to human error or staff negligence.
With availability spanning across all major platforms (Windows, macOS, Android, and iOS), iFax comes with a wide range of features for any industry:
Fully customizable fax API Built-in document scanner
Electronic signature integration
Fax broadcasting
Optical character recognition (OCR)
Are you looking for a secure and HIPAA compliant faxing service? With iFax, you can rest easy knowing that your faxes will be encrypted from start to finish.
Try the iFax app today and start sending online faxes from any device even if you're on the go
fax api HIPAA
HIPAA compliances
HIPAA fax
HIPAA online faxing service
internet fax services