Embrace the future with this comprehensive guide where we show you how to fax from Mac in 3 simple steps. Technological advancement is accelerating faster than ever and the pandemic has forced businesses to move their operations online. This often means that there is a growing need to send, receive and sign documents online. Traditionally, firms would rely on fax to send and receive important documents, but it is not possible to provide every employee with a fax machine at home. So, what's the alternative? Simple. Fax from Mac through a browser or an app.
While some may say that a Mac and Fax are on entirely opposite ends of the productivity spectrum with Fax being painful to use and a Mac being perceived as an elegant and smart device with remarkable UI, we are here to show you how Faxing technology has undergone a facelift in the last few years and how incredibly easy it is to fax from Mac.
Table of Contents
Why Fax from Mac?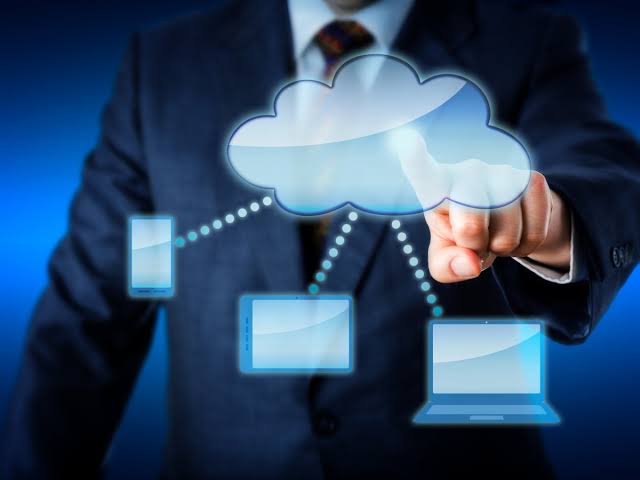 Faxing online has certain incredible benefits that make it a better service to use than say, sending an email with an attachment. Some of the benefits of sending a Fax from Mac include:
Online Faxing is Safe and Secure
Most online faxing services are safe to use and are secure. In fact, many industries that often handle sensitive information such as legal and medical documents use online faxing services instead of email.
Because unlike email, which can be hacked or forged, faxes are harder to fake. This is because faxes are more customized having elements like a signature. Moreover, faxes are harder to steal compared to printed faxes.
If left unattended, a printed fax can be accessed by an unauthorized individual or be stolen by someone. The thief then can have a legally binding printed document at their disposal. Whether browser-based or through an app, online faxing has layers of protection making them safe and secure.
Easy to Use and Convenient
Online faxing services are very user-friendly. Instructions are very straightforward and the steps are easy to learn and master. Moreover, it's convenient to use because as long as you have a Mac with an internet connection, you can send and receive faxes.
Saves You Money and Space
Because online faxing doesn't require you to print the faxes, you can save money and space. You no longer have to buy tons of paper for printing faxes and you also don't have to worry about a space to allocate for the printed faxes.
Accessibility and Documents are Well-Organized
If you begin to fax from Mac, all the sent and received faxes will always be accessible to you if you have the internet. Moreover, these documents are well-organized. You can have a different folder for sent faxes and a different folder for received faxes.
Where is the fax utility on Mac?
Apple has officially revoked the facility to fax through multifunction printers from Mac. So, a there is no built-in fax facility on a Mac. But, we have shared a much easier way to fax from Mac below.
Now that you know more about the benefits of online faxing, let's proceed to learning about how to fax from Mac. The first step is choosing an online faxing service provider.
iFax is the most used and trusted online faxing app. We recommend that you use it for safety, security and other incredible features such as HIPAA, and GLBA compliance, end-to-end encryption and low cost. Listed below are the steps to send a fax from Mac.
Now that you know the app that you will be using, begin to download it. Don't worry, the app is compatible with Mac, Windows, Android and iOS. After you have downloaded the app, click the "New Fax" button.
Enter Your Fax Details
Fill in the details for all the missing fields. Don't worry, iFax is safe and secure. Make sure that all the details you placed are correct.
Add the Specific Details and Cover Page
Next, add all the specific details. After you've done that, add a cover page. If you want, you can add in texts at the comment section to add any additional information.
Upload Document and Send
All that's left then is to attach your document and to send it. To upload your document, click on the "Add Attachment" button. Once you're done, hit "Send". Congratulations! You've just sent a fax from a Mac! It's that easy!
How to fax from Mac for free?
While there are apps that allow you to Fax from Mac for free, there is almost always a catch. These apps typically offer only free trials or offer substandard services for free. Free Fax from mac services often come with limitations such as poor quality of shared documents, slow service, and watermarks on documents. But, the iFax team has worked really hard to offer a Fax from Mac service that is affordable and convenient. It's corporate grade features will ensure that your documents are safe and secure. Try our free trial to experience what cutting-edge faxing services feels like.
Start to Fax from Mac Today!
We hope that this article helped you find the answers to your questions about the best solution to fax from a Mac. Sending a fax from Mac is no longer complicated, it is rather an easy process and your employees will not even require any additional training to use it. The iFax team has made the process of sending and receiving faxes as easy as eating a piece of pie.
Looking for simplified solutions to Fax from Mac? Download our app right now.
fax app for Mac
fax from Mac
fax on desktop
fax software
mobile fax apps