There are a lot of benefits to faxing. This is why companies, businesses and organizations of varying sizes still make use of faxing. But before we talk more about the benefits of faxing, how can you even send a fax if you don't have a fax machine? Can you send a fax from Mac?
If you want to get into faxing, you'll be glad to know that in today's world, a traditional fax machine is no longer necessary to send a fax. That's right! You can fax without having to use a fax machine. How cool is that?
Our technology has become so advanced that as long as you have a computer with an internet connection, you can send and receive faxes. You can even use mobile phones, too. But for this article, we'll be focusing on how to fax from Mac.
Why Fax from Mac?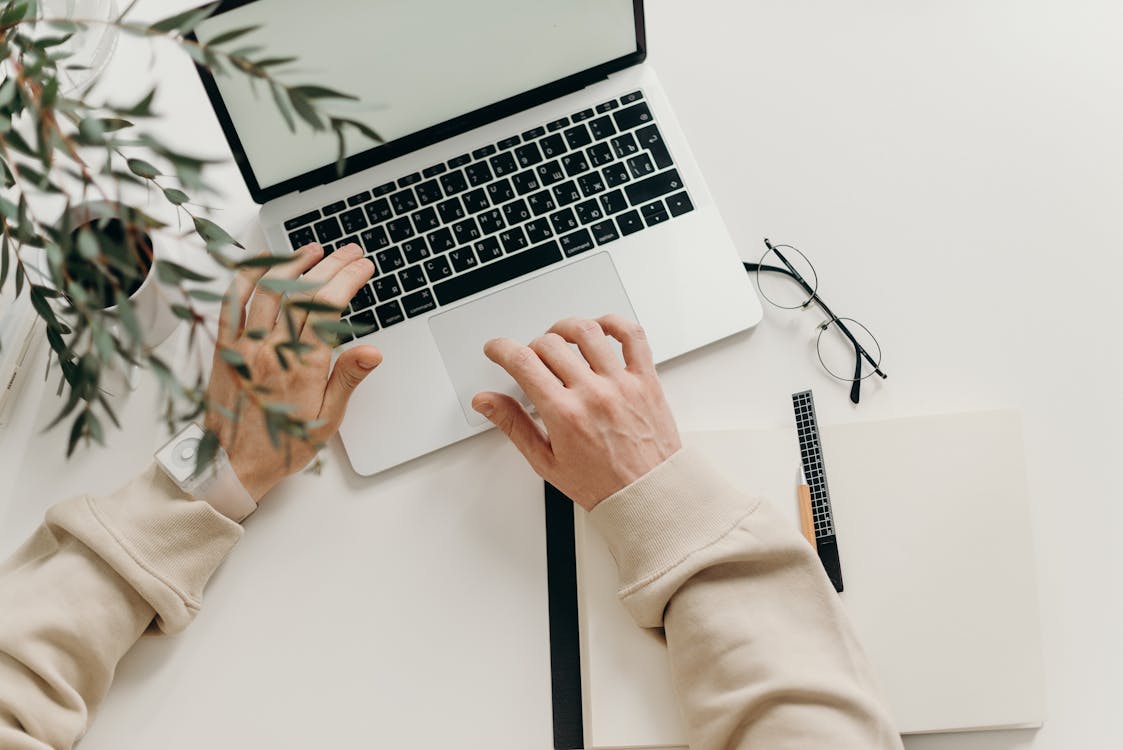 But why send fax in the first place? There are already so many ways on how you can send documents. There's emailing, chats and other apps that you could use to send documents. Why choose faxing?
The Benefits of Online Faxing
As mentioned earlier, faxing, especially online faxing, has a lot of benefits. Otherwise, why would any business decide to still use faxing services? You might even be surprised with how useful, safe and convenient faxing is.
Online Faxing is Safe and Secure
Most online faxing services are safe to use and are secure. In fact, many industries that often handle sensitive information such as legal and medical documents use online faxing services instead of email. 
Because unlike email, which can be hacked or forged, faxes are harder to fake. This is because faxes are more customized having elements like a signature. Moreover, faxes are harder to steal compared to printed faxes.
If left unattended, a printed fax can be accessed by an unauthorized individual or be stolen by someone. The thief then can have a legally binding printed document at their disposal. Whether browser-based or through an app, online faxing has layers of protection making them safe and secure.
Easy to Use and Convenient
Online faxing services are very user-friendly. Instructions are very straightforward and the steps are easy to learn and master. Moreover, it's convenient to use because as long as you have a Mac with an internet connection, you can send and receive faxes.
Saves You Money and Space
Because online faxing doesn't require you to print the faxes, you can save money and space. You no longer have to buy tons of paper for printing faxes and you also don't have to worry about a space to allocate for the printed faxes.
Accessibility and Documents are Well-Organized
If you begin to fax from Mac, all the sent and received faxes will always be accessible to you if you have the internet. Moreover, these documents are well-organized. You can have a different folder for sent faxes and a different folder for received faxes.
These are but some of the benefits of sending faxes from a Mac. 
How to Fax from Mac
Now that you know more about the benefits of online faxing, let's proceed to knowing how to fax from Mac. The first step is choosing an online faxing service provider. There are a lot on the internet. 
The most used and trusted online faxing app is iFax. We recommend that you use it for safety, security and all the other benefits. 
Download the App
Now that you know the app that you will be using, begin to download it. Don't worry, the app is compatible with Mac, Windows, Android and iOS. After you have downloaded the app, click the "New Fax" button.
Enter Your Fax Details
Fill in the details for all the missing fields. Don't worry, iFax is safe and secure. Make sure that all the details you placed are correct.
Add the Specific Details and Cover Page
Next, add all the specific details. After you've done that, add a cover page. If you want, you can add in texts at the comment section to add any additional information.
Upload Document and Send
All that's left then is to attach your document and to send it. To upload your document, click on the "Add Attachment" button. Once you're done, hit "Send". Congratulations! You've just sent a fax from a Mac! It's that easy!
Start to Fax from Mac Computers Today!
In love with Mac computers and faxing? Now that you've learned how to easily fax from Mac, start to fax from Mac computers today. You can enjoy all the benefits of using online faxing using a machine that you love.
Did you learn something new from this article? Share this with your fellow Mac users! Let them know the great many benefits of online faxing and how to easily fax from Mac!