Why search for the best online fax service when faxing seems obsolete in this day and age? You may view the humble fax machine as a prime example of obsolete technology—lumped together with CDs, pagers, and floppy disks—but this could not be farther from the truth. In actuality, faxing is growing in popularity thanks to the advent of online faxing services. 
While faxing is still around mostly due to businesses or institutions requiring it, faxing can also be handy for personal use when you need to send important documents securely, and a PDF attached to an email just won't do the trick in terms of data privacy and security. A secure online fax service can help you send and receive documents worry-free, and will even notify you if the receiver has received the fax. The best part? You can do this all wirelessly from your PC—or in some cases, straight from your mobile device!
When searching for the best online fax service for your needs, there are two major points to consider: using one for a free tier or signing up for a service plan. A good rule of thumb is to pick the former for one-time faxing needs, while the latter would be more suitable for people or businesses that send and receive faxes on a regular basis. In this article, we'll list down the characteristics of a great online fax service and run through some options to help you figure out the service that's right for you
"What is the best online fax service for me?"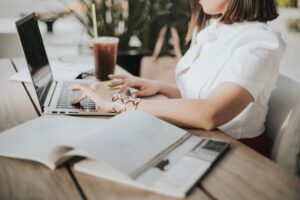 To answer this question, you'll need to consider the following to make sure you're getting the service that'll get you the most value for you and your needs.
Credibility
When checking out an online purchase, most people browse through the item reviews before clicking the check-out button. The same should apply when searching for the right online fax service. Before committing to anything, always check the third-party reviews or look through which companies the fax service has worked with. If you want to do a deep-dive, you can even search up the service's developer and publisher and do a background check of each to ensure credibility.
Customer Support
Another thing to consider for an online fax service is the customer service support. Is the support 24/7? Is there customer support available even for free plans? As online faxing can be a bit confusing to navigate for a first-time faxer, you'll want to choose a service that'll have support at the ready at any given time.
Pricing
Most online fax services have a pricing plan featured on their website. However, pricing plans vary widely per service provider, so you'll want to consider which service provides the most flexible plans to work with your budget. Ask yourself, do you want to be billed monthly or annually? Are you a one-time faxer or a regular faxer? If the former, perhaps a service with a free trial would be more prudent, while a cost-effective subscription would be better for the latter. Also, if you see yourself suddenly needing to change your plan, a good online fax service should be able to upgrade, downgrade, or cancel your plan the moment you give the word.
Industry-Compliant
The best online fax service should have military-grade encryption such as AES 256-bit to ensure a secure transmission. Reliable service providers should also operate on a cloud-based platform so you have a record of every fax you've sent and received. If you're a business or institution that needs to send documents securely, you'll also want to inspect if the provider is HIPAA and GLBA compliant, as this is necessary especially in the U.S., Canada, and the United Kingdom.
Our Top 3 Choices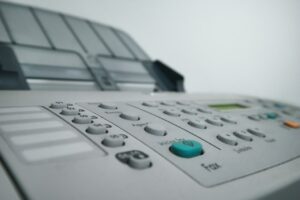 iFax – Best for Everyone
Not to toot our own horn, but iFax is one of the best online fax services for its price. iFax offers a subscription for as low as $8.33 per month, offering a web version, desktop app, and mobile app that can send and receive faxes as easily as sending an email. Both HIPAA and GLBA-compliant with military-grade 256-bit encryption to ensure the security of your documents, iFax is the best online fax service for you if you're looking for the most value for your money.
HelloFax & GotFreeFax – Best for Personal Use
However, if you're a one-and-done type of fax user, you might want to consider HelloFax or GotFreeFax instead. 
HelloFax allows you to send faxes for free, but only up to 5 pages. If you need to send pages regularly, the company offers their cheapest subscription at $9.99 a month. Additionally, if you exceed your monthly page limit, the service charges you an extra $0.05 a page. So if you've only got a few pages to send over, HelloFax is your best bet.
On the other hand, GotFreeFax is a bit more convenient, allowing you to send 2 free faxes a day—but with a maximum of 3 pages per document. This is great for personal use or for sending over a document very urgently, but not ideal for regular faxing, as GotFreeFax utilizes a pay-per-fax plan. 
MetroFax – Best for On-the-Go Faxing
MetroFax is a mobile app that lets you send and receive faxes from anywhere—as long as you're in the US or Canada. A web version also exists, but the service is more known for its mobile app. Though there are many features lacking and user experience could definitely be improved, MetroFax is our go-to for people who need to fax but are constantly on the move, as they offer reasonably priced plans that start at $8.30 a month.