Your choice of online fax service can affect the way you do business. If you are not careful, you could lose time and money on a service that doesn't truly live up to your expectations. Sure, you might be able to say goodbye to bulky machines and costly maintenance, but more is needed to keep up with today's fast-paced business environment.
Simply put, you should never settle for less.
You need the best online fax services to help streamline your document processes. Read on to find out which of our top picks below is right for you.
What is the best free online fax service?
iFax is the best free online fax service. With iFax, users can send and receive faxes from their computer or smartphone using the web or a native app. Signing up is easy, free, and does not require a credit card.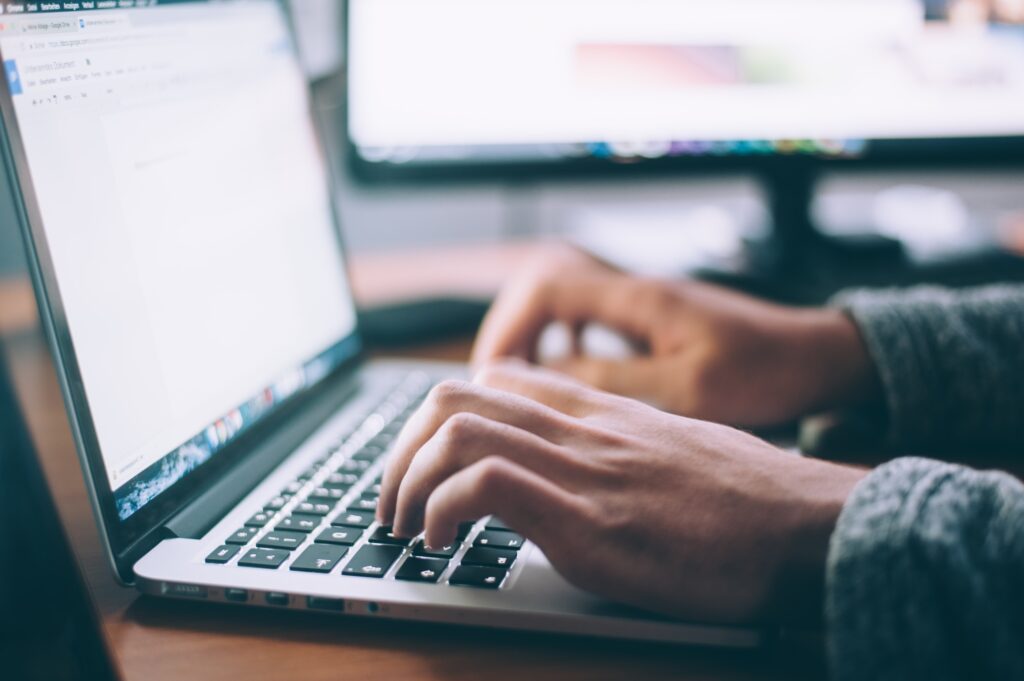 Top 5 Online Fax Services
Every faxing service varies in features, pricing, and functionality. Below, you'll find our top picks for sending and receiving online faxes. All you need to do is choose the one that best suits your needs and preferences.
1. iFax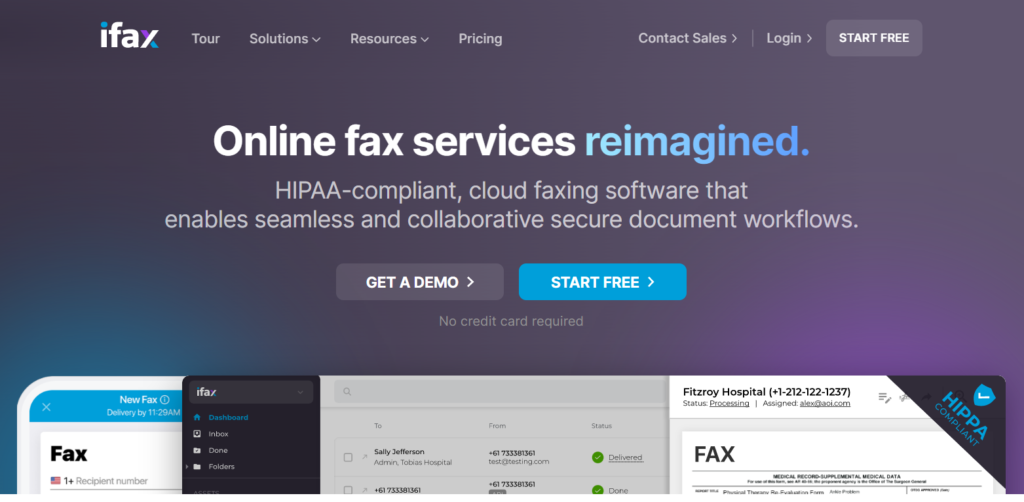 If you're looking for a secure and reliable HIPAA-compliant online fax service, iFax is worth considering. Our cloud-based solution packs a full suite of tools and features. Besides, using it doesn't require complicated setups or expensive hardware. It also has dedicated apps that you can install on Android, iOS, Mac, or Windows devices, allowing you to send faxes on the go.
What makes iFax one of today's best online fax services is that it lets you fax according to your needs. You can transmit one-time faxes or send a fax blast. It's easy to edit and annotate PDFs before sending them to your contacts. There's even an option to integrate faxing into your existing sales software or customer relationship management (CRM) platform.
And you won't believe how cheap this online fax service is. With iFax, you don't need to worry about hidden charges. You can even upgrade your account anytime without having to pay an overage fee. You can also port your existing fax number for free.
Pricing for iFax starts at an affordable $16.67 per month when billed annually.
2. FaxZero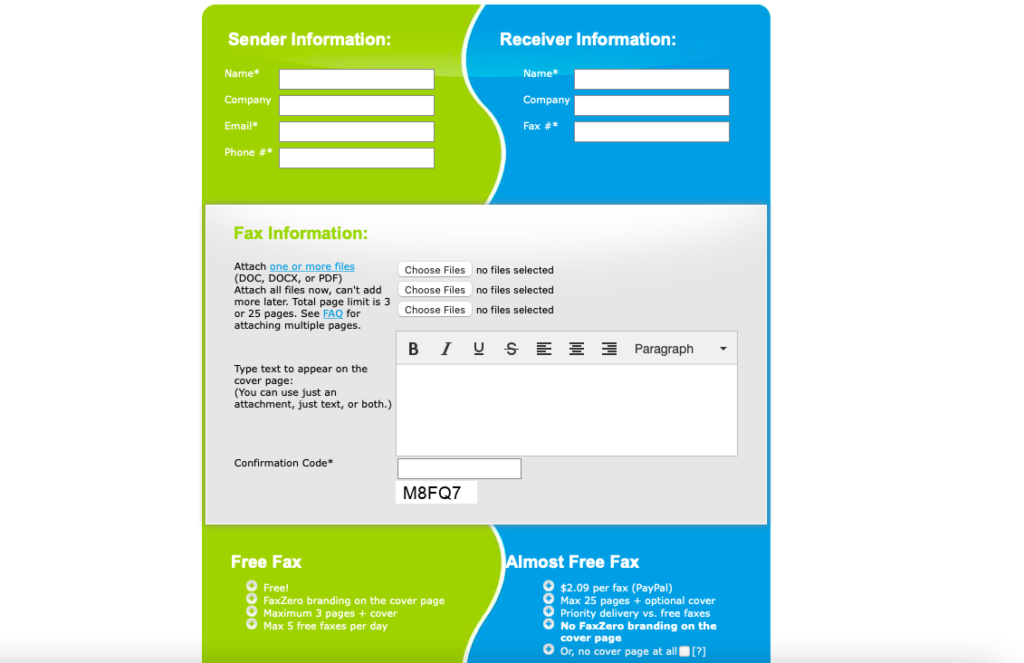 FaxZero is a good choice if you are a one-time fax user. This online fax service offers free faxing to the US and Canada. It is ideal for anyone who wants to fax without worrying about costly subscription fees and complicated equipment. You can also transmit documents from a phone or computer without installing an app.
Using this fax service to transmit documents does have some limitations. For one, it includes the FaxZero branding on the cover sheet. You are also limited to sending up to 5 faxes daily. Also, you must stay within the page limit of 25 pages per fax. Still, this is more than enough if you're only faxing occasionally.
If you want to send an international fax, you need to avail of a FaxZero paid plan. By paying $2.09 per fax, you can already send faxes without watermarks. You can also transmit documents without worrying about the page limit or looking for a nearby fax machine.
3. eFax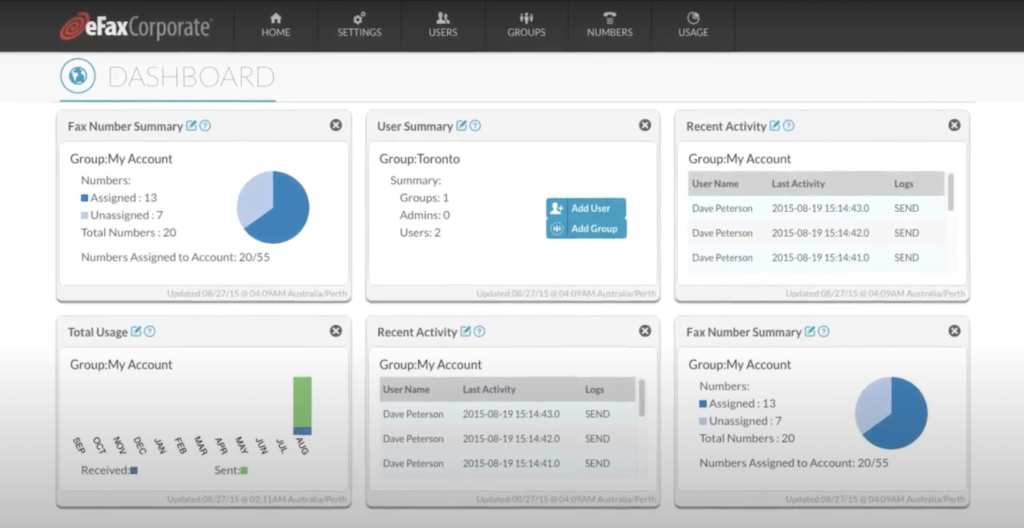 eFax offers reliable faxing for individuals and business owners. This online fax service provides a convenient way to send and receive documents. It also supports faxing by email, making it easier to communicate with clients remotely.
Scaling your business is also easier since this service offers flexible plans that suit ever-changing requirements. Using eFax also guarantees document security as it uses advanced encryption to prevent hacking and phishing.
With eFax, you can send large files to multiple recipients. It also supports cloud storage integration, allowing you to import files directly from Dropbox, iCloud, and Google Drive. While its interface looks a little outdated, you can always rely on it to safely deliver your documents, even if your recipient is halfway across the globe.
Pricing for eFax starts at $18.99 per month plus a $10 setup fee.
4. Fax.Plus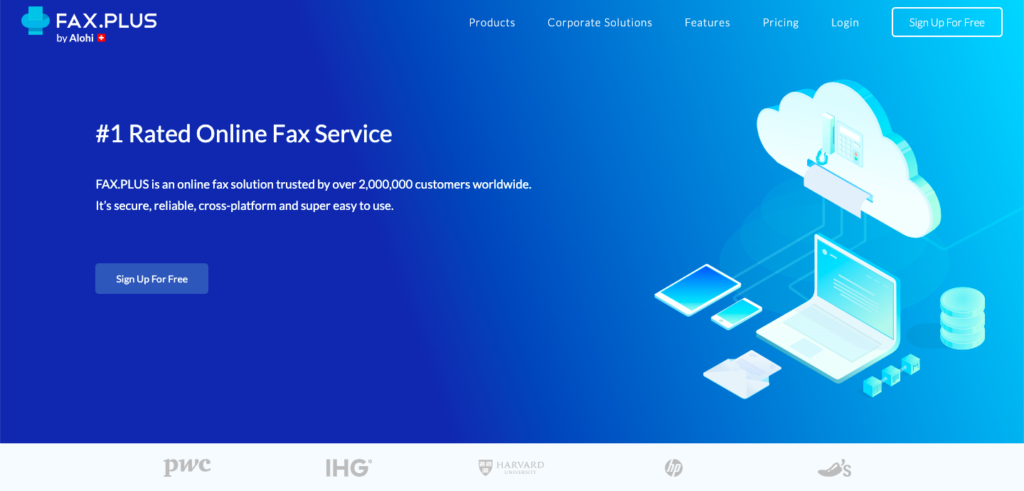 Fax.Plus is a user-friendly cross-platform faxing solution. It lets you send and receive fax through your mobile phone, desktop, email, and even through other apps via Zapier and API integration. With its clean-looking interface, you can easily store, track, and manage your digitized records.
Compared to physical fax machines, Fax.Plus offers high-quality and instant document transmission. You can also schedule faxes and send fax blasts at the touch of a button. In terms of security, this fax service uses advanced encryption protocols to protect your files against data-manipulating attacks.
If there's one thing that this service lacks, it's the option to add a digital signature without using its mobile app. There is also no option to customize the layout or design of the cover sheet. You can pre-fill the text, but you cannot choose how you want your cover page to appear.
Pricing for Fax.Plus starts at $5.99 when billed monthly.
5. HelloFax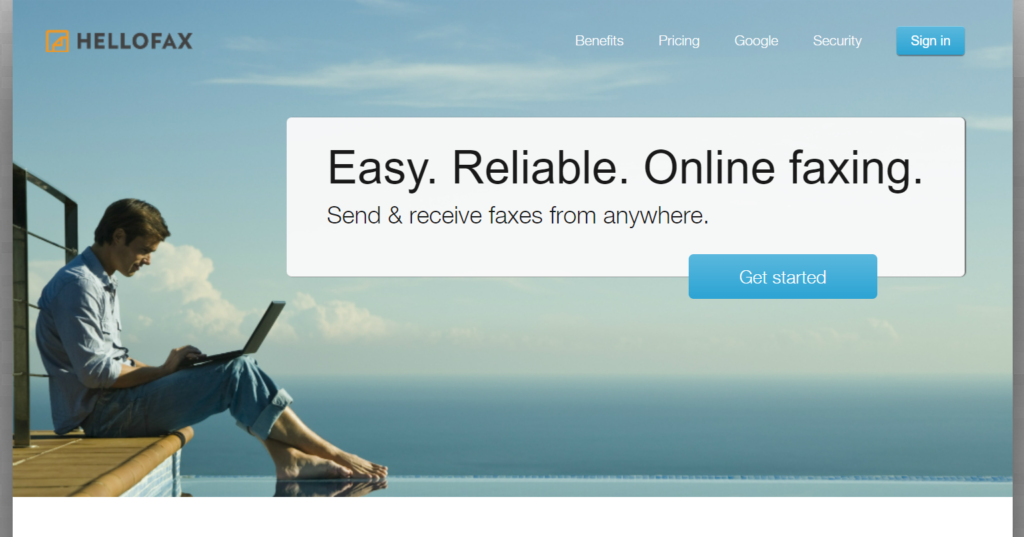 This cloud-native application is ideal for small businesses and companies that want robust integrations with online storage services like Google Drive, OneDrive, Evernote, and Dropbox.
With HelloFax, you can bid goodbye to paper faxing and encrypt faxes during transmission. It features a clean-looking interface with an option to add digital signatures and basic annotations. Plus, it also supports international faxing to more than 70 countries.
While faxing using this service is effortless, it needs a better system for managing faxes in bulk. There's also no option to personalize cover sheets, so you must think of other creative ways to improve brand recall.
Pricing for HelloFax starts at $9.99 when billed monthly. It also lets you port your existing fax line in exchange for a one-time fee.
Online Fax Service Features and Price Comparison
The table below shows a quick comparison of the best online fax solutions. By comparing the price and features of these services, you can decide which one best suits your needs.
| | | | |
| --- | --- | --- | --- |
| Feature | iFax | FaxZero | eFax |
| Free fax service | Yes | Yes | No |
| Supports both outbound/inbound faxing | Yes | No | Yes |
| Personalized web dashboard | Yes | No | Yes |
| Free fax cover page templates | Yes | Yes | Yes |
| Free mobile apps | Yes | No | Yes |
| One-time fax option | Yes | Yes | No |
| 256-bit AES security (encrypted connection) | Yes | No | Yes |
| HIPAA compliance | Yes | No | Yes |
| Fax broadcasting | Yes | No | Yes |
| Price per month | $16.67 | Pay-Per-Fax | $16.95 |
| Number of pages per month (inbound) | 500 | N/A | 150 |
| Number of pages per month (outbound) | 500 | N/A | 150 |
Choosing an Online Fax Service: Factors to Consider
Are you still trying to decide which digital fax vendor to select? Make sure you're getting the service that will provide the most value.
A cost-effective online fax service is not only affordable but also offers the following:
1. Positive third-party reviews
Before paying for anything, always check third-party reviews or see which companies the internet fax service has worked with previously. If you want to do a deep dive, you can even look up the service's developer and publisher and do a background check of each to ensure credibility.
Choosing a credible fax provider is a must, especially if you transmit sensitive documents in high volumes. If you are not careful, you could put your business at risk and face the possibility of paying hefty fines.
2. Responsive customer support
Another thing to consider for an online fax service is customer service support. Is the support 24/7? Is there customer support available even for free plans? As internet faxing can be confusing for a first-timer, you'll want assistance at any given time.
It is also best to check the online fax provider's communication channels. Live chat support is better than email because it can provide you with an immediate response.
3. Flexible pricing plans
Most internet fax services provide tiered pricing that caters to a particular user or market. These pricing options vary widely per service provider, so you'll want to consider which plan best suits your budget.
How often do you plan to fax documents? On average, how many pages would you need to send or receive in a month? Besides this, you also need to ensure that your fax service provider allows cancellations and upgrades at no extra charge.
4. Secure fax transmissions
Securing your documents using end-to-end encryption prevents unwanted access and fraudulent transactions. If a fax provider offers 256-bit encryption, you can guarantee that it has the necessary measures to safeguard you against malware, phishing, and other cyber threats.
Another thing to consider is whether the fax service supports two-factor authentication, which can help prevent unauthorized takeovers in case your password gets stolen.
5. Compatibility with multiple apps and devices
Many businesses rely on faxes for critical communications. If your fax service can integrate seamlessly with your existing apps, it'll be easier for you to build a cohesive workspace infrastructure. There's also no need to hire a developer to integrate faxing into your cloud-based CRM platform.
If your fax service supports integration via API or Zapier, you won't have to spend hours figuring out how to make two systems work together. You can connect apps without writing a single line of code.
6. Transparent cancellation policy
Not all fax providers offer a straightforward process for subscription cancellation. Before signing up, you must ensure that you've thoroughly read the fine print. Look out for hidden charges. If you are not careful, you could end up paying beyond what you initially expected.
By carefully evaluating a provider's policy, you can save yourself the hassle of going through a lengthy refund process. You can also avoid paying for unnecessary recurring charges.
7. Simple signup process
A good fax service provider will make signing up as straightforward as possible. There should be clear instructions on how to sign up. Plus, it would be best if the service supports single sign-on (SSO), which allows you to sign up and log in using your existing SSO credentials.
Not only does it help speed up the signup process, but it also reduces password fatigue. The service should also make it easier for you to sign up using your existing Microsoft, Twitter, or Google account.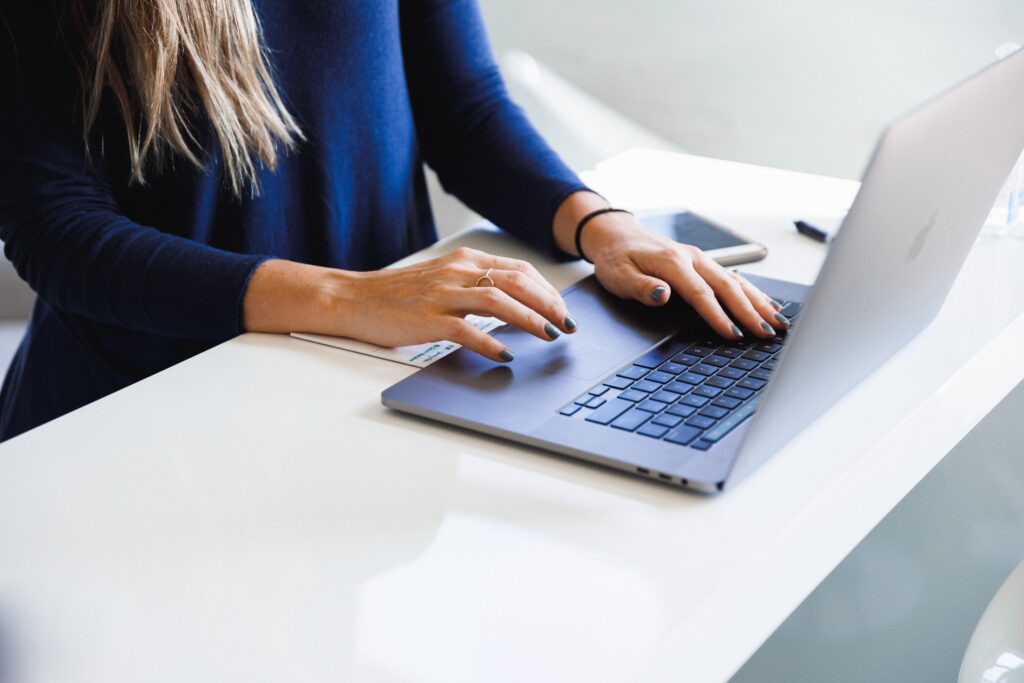 iFax vs Other Online Fax Services
How does iFax fare compared with other online fax services? The answer is clear. Given its advanced features and flexible pricing, our fax solution has what it takes to provide users with what they need to fax seamlessly and securely.
Here are more reasons why iFax is an excellent solution for sending and receiving faxes without a fax machine:
Secure
Safeguard sensitive data with 256-bit encryption. Our online fax solution has also taken all the necessary steps to meet the compliance standards of HIPAA, GLBA, and other privacy regulations.
Intuitive
Navigate through our web app with ease without needing to go through some extensive system preparations. Feel the convenience of faxing without the frustrating paper jams and faulty document feeders.
Reliable
Fax from anywhere at any time. With iFax, you can send and receive faxes as long as your device is connected to the internet. You can also expect your messages to get delivered on time.
Versatile
Skip the busy lines and use your phone or computer to send a fax. You can also fax by email, which further simplifies the faxing process. Just compose a new message, attach your documents, and click send.
Flexible
Choose a pricing plan that best suits your needs without compromising your budget. You'll be amazed at how cheap it is to avail our top-tier features. With iFax, you can quickly adapt to the diverse needs of your clients.
The Cheapest Online Fax Service
Cheap doesn't always mean best. But what if an online fax provider can offer fast, secure, and efficient faxing at a reasonable price? That's precisely what iFax is.
With our online fax service, you can boost productivity and streamline workflows without breaking the bank. For as low as $0.01 per page or $8.33 per month, you can transmit documents of any size as often as you want. Upgrading to iFax Pro will also allow you to send HIPAA-compliant faxes, which is necessary for securing documents with protected health information (PHI).
You also don't need to worry about overage fees when upgrading. There are also no additional setup fees, so you're guaranteed to fax more while spending less.
Sign up for an iFax account today to get a firsthand experience of how it works.
best internet fax service
best online fax service
online fax
online fax service
Online faxing