They say fax machines have lost their relevance in today's modern technology, but this is far from the truth. Faxing continues to grow in popularity, thanks to online fax services. Unlike fax machines, online faxing services can upgrade and enhance their platforms to provide continued protection against potential cyber threats.
So, here are some of the best online fax services we compiled that you could use for occasional or regular faxing. You may use these efax services from your PC or mobile device.
Table of Contents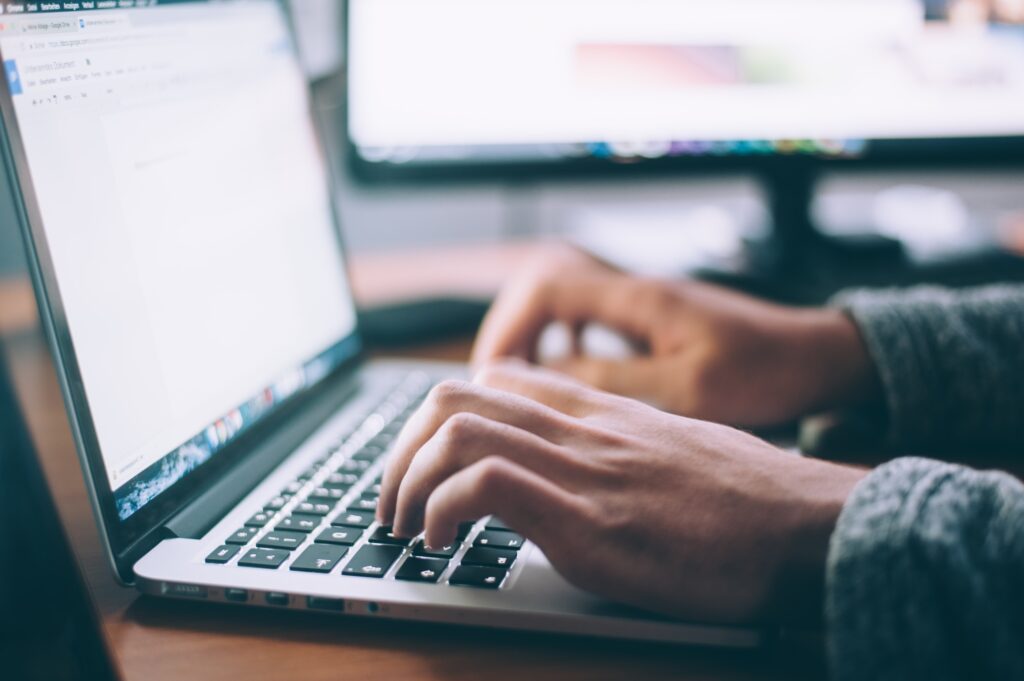 The Best Online Fax Service: Our Top 3 Choices for 2022
We've come up with a list of online fax services that allow you to send and receive documents securely. Whether you're a one-time fax user or you wish to send documents in bulk, there's a solution here for you.
iFax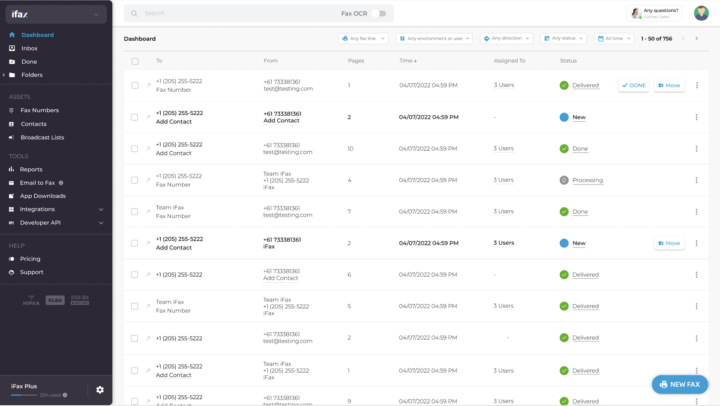 If you're looking for a free online fax service, iFax is worth considering. First, you can send up to five pages per month free of charge and without a credit card required. This cost-effective app is packed with enterprise-grade features. You can install it on your iOS, Android, Mac, or Windows devices and send free faxes while on the go.
Upgrade to the Plus plan and send 500 pages monthly with a dedicated free fax number. This plan is suitable for small businesses that need to send faxes in volume. You only pay $16.67 per month (billed annually) and can log in across several devices for easy access and seamless synchronization of faxes.
In terms of functionality, iFax offers features that are suited for both beginners and advanced users. Customers love its user-friendly mobile app and web-based dashboard. You can even integrate it with your favorite apps such as Google Workspace, Dropbox, Zapier, just to name a few.
In general, iFax stands out from its competitors because it provides flexibility to upgrade or downgrade anytime. Subscribers also get access to responsive customer support.
FaxZero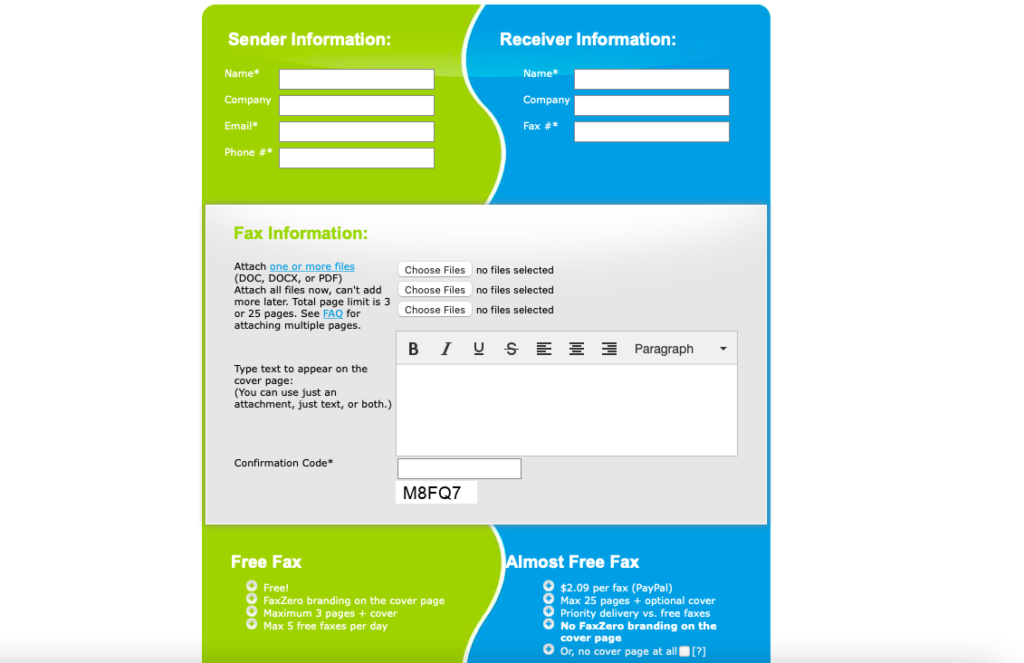 FaxZero is a good choice if you are a one-time fax user, especially if you plan to fax from a computer. It's free of charge when you fax anywhere in the United States and Canada.
The service accepts PDF, .doc, and .docx formats as attachments. You may send up to three pages, plus the fax cover page, free of charge. If you need to send multiple pages, say a maximum of 25 pages, you can use its one-time fax service and pay $2.09 per fax.
However, you need to explore other options if you need an efax service that is HIPAA-compliant. You also have to pay additional fees when you send a fax outside Northern America.
eFax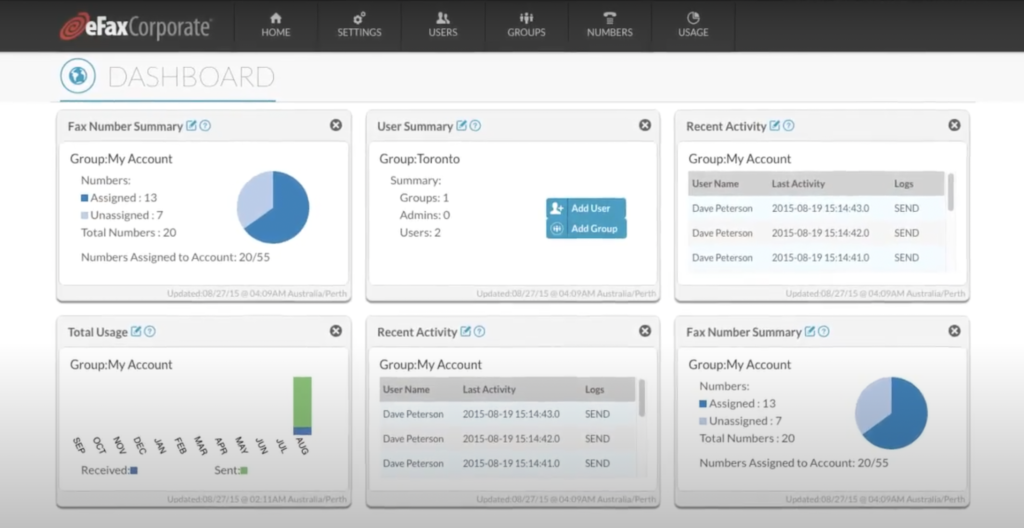 eFax provides a mobile app that lets you send and receive faxes from anywhere using only your tablet or smartphone. It flaunts an easy-to-use mobile fax application that allows you to organize and edit faxes easily.
With eFax, you can conveniently use your phone to send faxes in various formats to recipients in over 200 countries. Pricing starts at $16.95 per month with a $10 setup fee. For this subscription plan, you may only send up to 150 pages per month and another 150 pages for inbound pages.
Online Fax Service Features and Price Comparison
Here's a handy table for comparing the price and features of online fax services. By comparing the prices with the features, you can easily decide which service would work best for you.
| | | | |
| --- | --- | --- | --- |
| Feature | iFax | FaxZero | eFax |
| Free fax service | Yes | Yes | No |
| Supports both outbound/inbound faxing | Yes | No | Yes |
| Personalized web dashboard | Yes | No | Yes |
| Free fax cover page templates | Yes | Yes | Yes |
| Free mobile apps | Yes | No | Yes |
| One-time fax option | Yes | Yes | No |
| 256-bit AES security (encrypted connection) | Yes | No | Yes |
| HIPAA compliance | Yes | No | Yes |
| Fax broadcasting | Yes | No | Yes |
| Price per month | $16.67 | Pay-Per-Fax | $16.95 |
| Number of pages per month (inbound) | 500 | N/A | 150 |
| Number of pages per month (outbound) | 500 | N/A | 150 |
As you can see, iFax is the most affordable while still offering an impressive array of features. Meanwhile, FaxZero is suitable for users who only need to send faxes occasionally.
As for eFax, it almost has the same features as iFax, but the monthly page limit is a dealbreaker. Not only does iFax let you send more pages than eFax, but the former also charges a significantly lower rate for its paid plans.
All factors considered, you can never go wrong by choosing iFax. With it, you can enjoy the benefits of secure and reliable online faxing.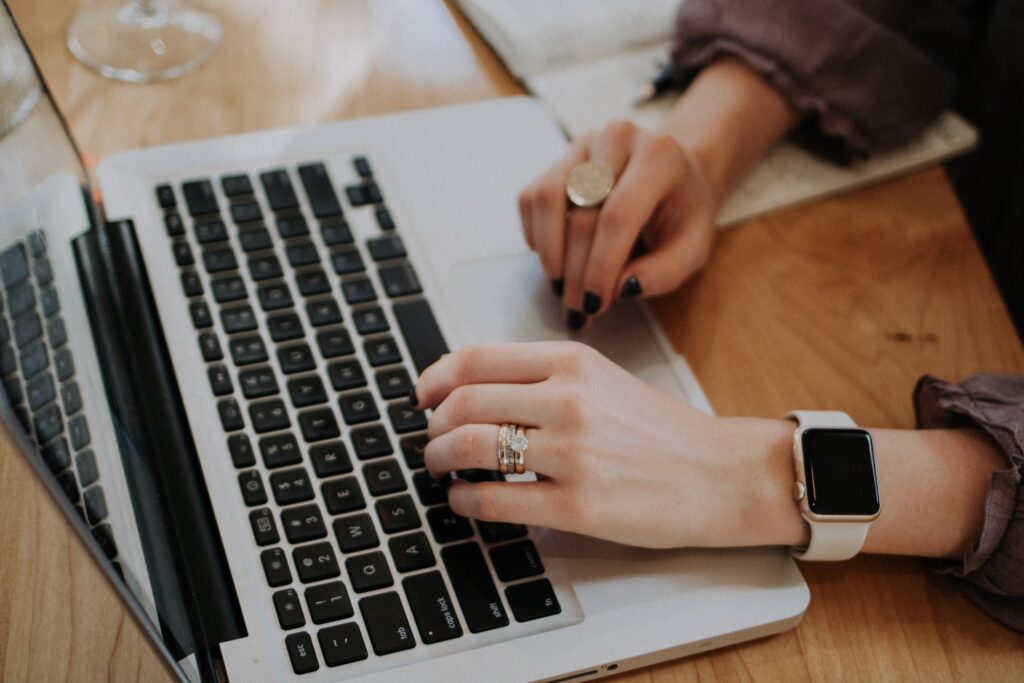 iFax vs Other Online Fax Services
How does iFax fare against today's online fax services? The answer is clear. Given its advanced features and affordable pricing options, iFax has what it takes to provide users with what they want and need from an electronic fax platform.
Speaking of which, here are more reasons why iFax is a great solution for individuals and businesses:
Offers free fax service for occasional use, no credit card required
Gives you real-time app notifications and instant email alerts
Supports cross-platform syncing across multiple devices running on Windows, Mac, Android, and iOS
Offers a one-time fax service with no monthly costs and hidden charges
Provides a free local and toll-free fax number for Plus and Professional users
Allows fax broadcasting to send faxes to multiple recipients
Lets you annotate and sign documents in the app
Includes customizable fax cover sheets
Provides unlimited cloud storage with built-in options for fax number blocking and auto-delete of fax history Secures all fax transmissions with 256-bit end-to-end encryption
Offers affordable pricing plans for premium accounts
Choosing an Online Fax Service: Factors to Consider
Still undecided about which digital fax vendor to select? Make sure you're getting the service that'll provide you the most value in terms of budget and features.
Credible online fax provider
Before paying for anything, always check third-party reviews or see which companies the internet fax service has worked with previously. If you want to do a deep-dive, you can even look up the service's developer and publisher and do a background check of each to ensure credibility.
Responsive customer support
Another thing to consider for an online fax service is customer service support. Is the support 24/7? Is there customer support available even for free plans? As internet faxing can be confusing for a first-timer, you'll want to choose a service that has support ready at any given time.
You may also want to check the online fax provider's communication channels. Live chat support is better than email because the latter will likely give you a late response, anywhere from 24 to 48 hours.
With live chat support and phone call, you can ask questions in real time and troubleshooting can be done fast.
Flexible pricing plans
Most internet fax services provide tiered pricing that caters to a particular user or market. These pricing plans vary widely per service provider, so you'll want to consider which service provides the most flexible plans to work with your budget.
Ask yourself: Do you want to be billed monthly or annually? How often do you plan to fax documents? On average, how many pages would you need to send or receive in a month?
Choose a pricing plan that's flexible enough to cater to your growing needs. Make sure that your fax service provider would allow you to cancel or upgrade your plan at any time without any overage charge.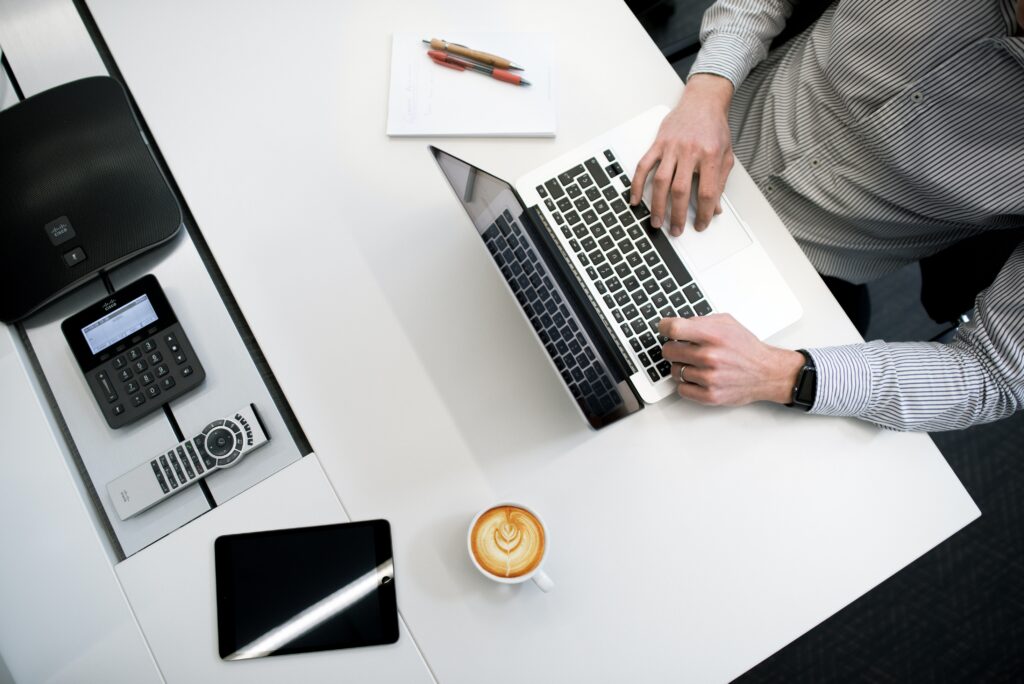 Secure fax transmissions
The best online fax service should have military-grade encryption such as AES 256-bit to ensure secure transmissions. This makes it difficult for unauthorized people to intercept confidential information.
Keep in mind that a PDF attached to an email isn't enough when you need to fax documents securely. If you're a business or institution that needs to send documents securely, you'll also want to inspect if the provider is HIPAA and GLBA compliant. This is a must for companies in the United States, Canada, and the United Kingdom.
Reliable service providers should also operate on a cloud-based platform so you have a record of every digital fax you've sent and received.
Compatible with existing applications
Many businesses rely on faxes for important communications, so it's essential that your fax service integrates seamlessly with the applications you already use. Otherwise, you could end up spending hours trying to get the two systems to work together. You might even have to purchase new software just to get things done.
Fortunately, there are plenty of providers out there that offer compatibility with a wide range of existing applications, so you should have no trouble finding one that meets your needs.
Transparent cancellation policy
As anyone who has ever had to cancel a service can attest, it can be a real headache. You might have to incur fees or deal with other unexpected requirements. That's why it's so important to choose a digital fax provider that is transparent about its cancellation policy.
There are a few things to look for when evaluating a provider's cancellation policy. First, find out if there are any fees associated with canceling the service. Second, determine what the process entails. Is it simple and straightforward, or does it require multiple steps?
Finally, ask about the company's refund policy. Will you receive a prorated refund if you cancel before your contract is up? By taking the time to ask these questions up front, you can avoid additional stress when you need to switch providers.
Simple sign-up process
Signing up for an online faxing service should be as simple and straightforward as possible. You don't want to waste your time and energy on a confusing registration process.
A good fax service provider will make signing up for their service as easy as possible, so you can get started using their fax services right away.
In addition, a good fax service provider will provide clear and concise instructions on how to use their fax services, so you can get the most out of your faxing experience. See if the vendor's site has explainer videos or illustrated guides to help out first-time users.
The Best Efax Service for Small Businesses
It is not just the health sector that heavily relies on online faxing to securely transmit sensitive documents. Many small businesses also rely on faxing to accomplish essential paperwork. Choosing a secure fax service that's efficient enough to help boost work productivity and improve workflow is crucial.
As you look for the best online fax service for small businesses, certain features like fax broadcasting, fax API integration, and email to fax should be at the top of your list. All of these features are readily available to all iFax users. iFax also stands out because of its secure and intuitive online dashboard that simplifies document sharing.
Of course, it's not just iFax that offers the best online fax service for small businesses. Services like SFax, MyFax, RingCentral, mFax, and CocoFax are also great options for small businesses, allowing SMEs to boost their ROI while staying on top of business communication.
However, iFax delivers the most in terms of features, cost-efficiency, security, and reliability.
Final Thoughts
When choosing the best online fax service, it is not enough to settle for the cheapest plan. You must also think of the overall value of the fax service and the long-term benefits that it can provide. After all, you'll probably be using this service for a long time.
Are you still having trouble finding the best online fax service? Try iFax!
iFax is a secure and reliable online faxing solution that offers low-cost monthly and yearly subscriptions. If paying for a recurring fee isn't your cup of tea, iFax also offers a hassle-free pay-per-fax service that only lets you pay per fax.
Start faxing today!
Sign up for iFax free account or compare its affordable plans.
best internet fax service
best online fax service
online fax
online fax service
Online faxing