The fax machine may seem to have lost its relevance in today's modern technology. However, this is far from the truth. In actuality, faxing continues to grow in popularity thanks to the advent of online faxing services. While faxing is still around mostly due to businesses or institutions requiring it, faxing can also be handy for personal use when you need to send important documents securely, and a PDF attached to an email just won't do the trick in terms of data privacy and security.
Getting the best online fax service can help you send and receive documents worry-free, and will even notify you if the receiver has received the fax. The best part? You can do this all wirelessly from your PC—or in some cases, straight from your mobile device!
When searching for the best Internet fax service, you need to pick one that best suits your needs. When it comes to that, there are certain factors to consider. You cannot just pick one based on a random decision. To help you decide, we have listed below our top-rated picks for the best online fax service. Go ahead and read on!
Table of Contents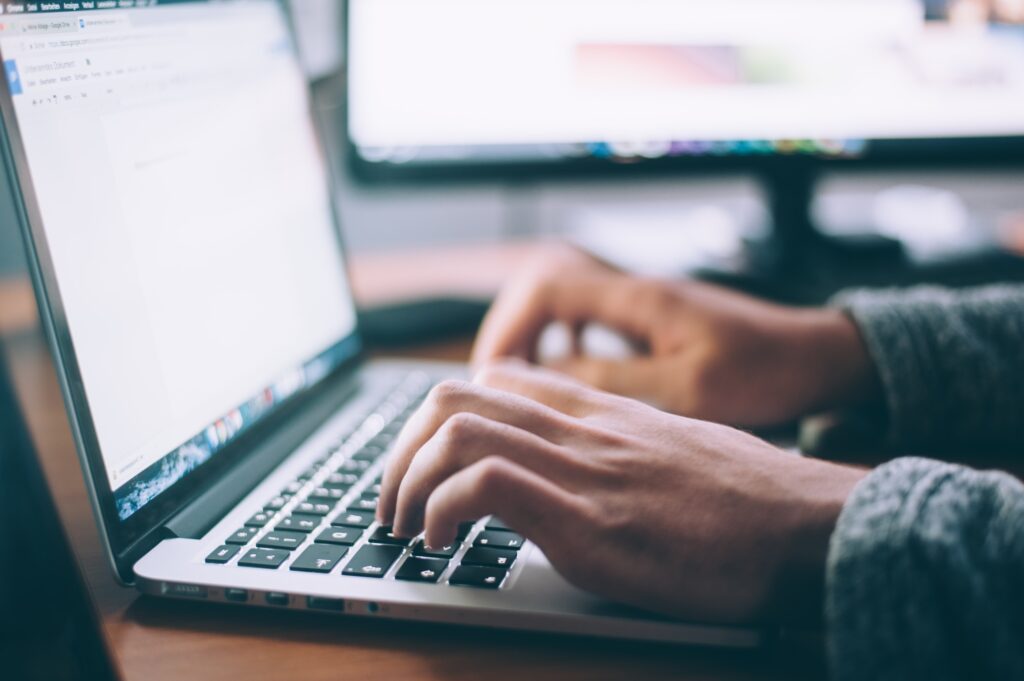 What Is an Online Fax Service?
Online fax service is a faxing service that provides cloud-based faxing services to users. Alternatively referred to as an Internet faxing service, individuals and businesses use this service to transmit and store faxes without a fax machine. Choosing a reliable Internet fax service is a must, especially for those who need a secure and reliable way to send and receive documents.
What Is the Safest Way to Fax Online?
You might wonder whether online fax services are safe to use. Compared to traditional faxing, online faxing offers more ways to secure faxes and avoid any potential threat that leads to data loss or stolen information. Regardless, you should be aware that not all online fax services can provide you with an equal level of protection. Some online fax services do not even offer any form of end-to-end encryption, eventually leaving your data exposed and vulnerable.
Even if you are faxing online occasionally, you still need to prioritize the security of the information that you are sending. If you fax using an unencrypted connection, you are merely giving cybercriminals the chance to steal and misuse your data. If you need to fax important documents, you might as well choose the best online fax service that uses the highest level of encryption. There are a lot of affordable fax services that let you do just that at an affordable price. You just need to know how to pick a good and reliable Internet fax service provider.
Are Internet Fax Services Reliable?
Nowadays, there are multiple ways to send and receive documents online. Even so, there is a reason why faxing continues to be the most sought solution for document exchange. Online faxing services, in particular, provide a secure channel for sending sensitive data making it difficult for unauthorized people to intercept the information. Furthermore, online faxing has outdone traditional fax machines. Unlike fax machines, online faxing services can upgrade and enhance their platforms to provide continued protection against potential cyber threats. On the other hand, fax machines rely heavily on good faxing practices to maintain the level of security necessary to safeguard sensitive fax documents.
What Is the Best Online Fax Service for You? Factors to Consider
To answer this question, you'll need to consider the following factors to make sure you're getting the service that'll provide you the most value in terms of budget and necessity.
Credibility
When checking out an online purchase, most people browse through the item reviews before clicking the check-out button. The same should apply when searching for the right online fax service. Before committing to anything, always check the third-party reviews or look through which companies the Internet fax service has worked with. If you want to do a deep-dive, you can even search up the service's developer and publisher and do a background check of each to ensure credibility.
Customer Support
Another thing to consider for an online fax service is customer service support. Is the support 24/7? Is there customer support available even for free plans? As Internet faxing can be a bit confusing to navigate for a first-time faxer, you'll want to choose a service that has support ready at any given time.
Pricing
One essential factor to consider when choosing the best online fax service is the price. Most Internet fax services provide tiered pricing that caters to a particular user or market. These pricing plans vary widely per service provider, so you'll want to consider which service provides the most flexible plans to work with your budget.
Ask yourself, do you want to be billed monthly or annually? Are you a one-time faxer or a regular faxer? Choose a pricing plan that's not only cost-effective but is flexible enough to cater to your growing needs. Make sure that your fax service provider would allow you to cancel or upgrade your plan at any time without any overage charge.
Industry-Compliant
The best online fax service should have military-grade encryption such as AES 256-bit to ensure secure transmission. Reliable service providers should also operate on a cloud-based platform so you have a record of every fax you've sent and received. If you're a business or institution that needs to send documents securely, you'll also want to inspect if the provider is HIPAA and GLBA compliant, as this is necessary especially in the United States, Canada, and the United Kingdom.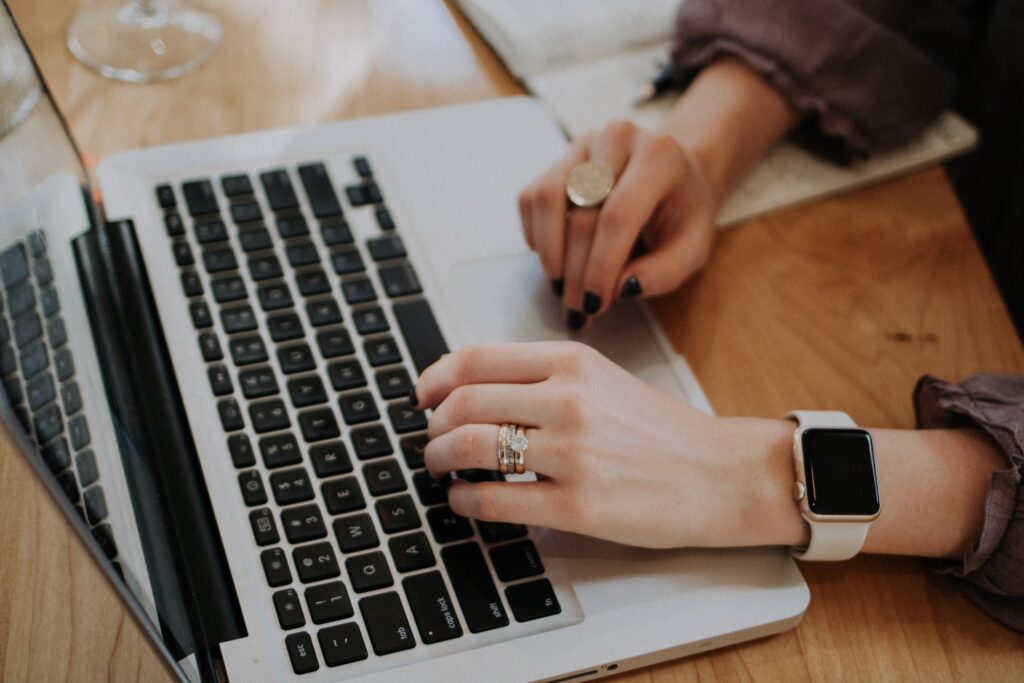 The Best Internet Fax Service in 2022: Our Top 3 Best Choices!
When it comes to the best online fax service, we have here our top three choices based on which service is the most ideal for general use, sending one-time fax, receiving secure HIPAA-compliant faxes, small business use, etc.
iFax – Best online fax service for general users (all types of users).
Fax.Plus and GotFreeFax – Best online fax service for sending free fax (occasional users).
eFax – Best online fax service sending and receiving faxes while on the go.
iFax
Not to toot our own horn, but iFax is one of the best online fax services not just for its price but also for its features and functionality. iFax flaunts three affordable pricing plans starting with its Basic Plan, an ideal plan for users who send faxes casually but needs a more secure faxing option that is fully compliant with the privacy laws and regulations. The Basic Plan only costs around $8.33 per month if billed annually. Meanwhile, the Plus Plan and Professional Plan serve as great options for businesses and corporates.
All iFax plans are HIPAA and GLBA compliant. This means you do not need to upgrade to a higher plan to fax documents using an encrypted connection. Aside from this, the said online fax service also provides a user-friendly web-based dashboard that you can access using any device without installing any software or application.
In terms of functionality, iFax is fully-packed with features and well-suited for all types of users. In general, iFax has proven to be better than its competitors because it provides users the flexibility to upgrade or downgrade at any time, based on their personal needs or business demands.
Fax.Plus & GotFreeFax
If you're a one-and-done type of fax user, you might want to consider Fax.Plus or GotFreeFax instead. These Internet fax services are ideal for occasional users who seek free faxing options.
Fax.Plus allows you to send faxes for free, but only up to 10 pages. If you need to send pages regularly, the company offers its cheapest subscription at $4.99 a month (billed annually). Additionally, if you exceed your monthly page limit, the service charges you an extra $0.20 a page. If you only got a few pages to send over, Fax.Plus is your best bet.
On the other hand, GotFreeFax is a bit more generous, allowing you to send 2 free faxes a day—but with a maximum of 3 pages per message. The GotFreeFax free fax service doesn't allow sending off-shore faxes to areas outside Canada, Hawaii, Alaska, and the US.
eFax
eFax provides a mobile app that lets you send and receive faxes from anywhere using only your tablet or smartphone. It flaunts an easy-to-use mobile fax application that allows you to organize and edit faxes with ease. With eFax, you can conveniently use your phone to send faxes in various formats and send them to 200+ countries. eFax pricing starts at $16.95 per month with a $10 setup fee.
For a cheaper alternative, iFax provides mobile faxing options for as low as $9.99 per month with no setup fee.
Online Fax Service Features & Price Comparison
By comparing price and features of online fax services, it would be easier to decide which online fax service is better. Given the options mentioned above, it's time to figure out which Internet fax service is the most cost-effective.
| | | | | |
| --- | --- | --- | --- | --- |
| | iFax | Fax.Plus | GotFreeFax | eFax |
| Supports both outbound/inbound faxing | Yes | Yes | No | Yes |
| Personalized Web Dashboard | Yes | Yes | No | Yes |
| Free Fax Cover Page Templates | Yes | Yes | Ad-Free | Yes |
| Free mobile apps | Yes | Yes | No | Yes |
| One-time fax option | Yes | No | Yes | No |
| 256-bit AES Security (Encrypted Connection) | Yes | Yes | No | Yes |
| HIPAA Compliance | Yes | Yes | No | Yes |
| Fax Broadcasting | Yes | Yes | No | Yes |
| Price Per Month | $8.33 | $4.99 | 2 Free Faxes per Day** | $16.95 |
**Offers a Premium service to which users are asked to purchase page credits starting at $9.95 per 100 pages.
The above price and features comparison show four different price points wherein GotFreeFax appears to be the cheapest. However, it lacks basic features and fails to provide enough assurance in terms of security and compliance. Fax.Plus, on the other hand, offers reliable features at an affordable price. Even so, it lacks the option to send one-time faxes. If you want to use this service, you need to subscribe to either its free or Basic plan. As for eFax, it undoubtedly offers robust features but in exchange for a tad bit higher monthly cost.
Meanwhile, iFax offers a well-balanced pricing point. With a starting price that does not exceed $10 a month, it already provides you with secure and reliable online faxing features. It also offers one-time faxing to which you only pay $1.99 (per fax). There is also no limit in the number of pages you can fax.
All factors considered, you can never go wrong by choosing iFax. With it, you get to enjoy the benefits of secure and reliable online faxing without needing to break the bank.
iFax versus Other Online Fax Services
How does iFax fare against today's best online fax services? The answer is clear. Given its advanced features and affordable pricing options, iFax has what it takes to provide users with what they want and need from an online fax service. Speaking of which, here are more reasons why iFax is the best online fax service for individuals and businesses:
Free fax apps for mobile faxing (faxing on the go).
Real-time app notifications and instant email alerts.
It supports cross-platform syncing across multiple devices running on Windows, Mac, Android, and iOS.
It provides a one-time fax service with no monthly costs.
It includes a free local and toll-free fax number for Plus and Professional users.
Users can use fax broadcasting to send faxes to multiple recipients.
With iFax, users can conveniently annotate and sign documents right within the app.
Customizable fax cover sheets.
Unlimited cloud storage with built-in options for fax number blocking and auto-delete fax history.
Secure online faxing. Uses military-grade end-to-end encryption to secure all fax transmissions.
Affordably-priced pricing plans. All of which are HIPAA and GLBA compliant.
Best HIPAA Compliant Internet Fax Service
When choosing the best online fax service, you also need to know whether it is HIPAA compliant. A HIPAA-compliant fax service lets you send and receive faxes that contain sensitive patient health information, also known as PHI. People working in the health care sector need to adhere to the rules and by-laws of HIPAA. The same goes for business associates of covered entities who are bound to comply with the HIPAA law.
Speaking of HIPAA compliance, iFax is one of the best online fax services for medical practices. Using iFax to send and receive documents containing PHI is completely safe. It is ready to sign a BAA (business associate agreement) provided that you use its online fax service to send and receive faxes such as prescriptions and health records.
Other alternatives for HIPAA-compliant online faxing would be FaxPlus, eFax, Nextiva vFAX, Faxage, and Concord Cloud Fax. The latter is designed for enterprise-grade faxing, making it fully capable of handling secure fax transmissions for large organizations.
See Also: Best Hospital Fax Software (What to Look For)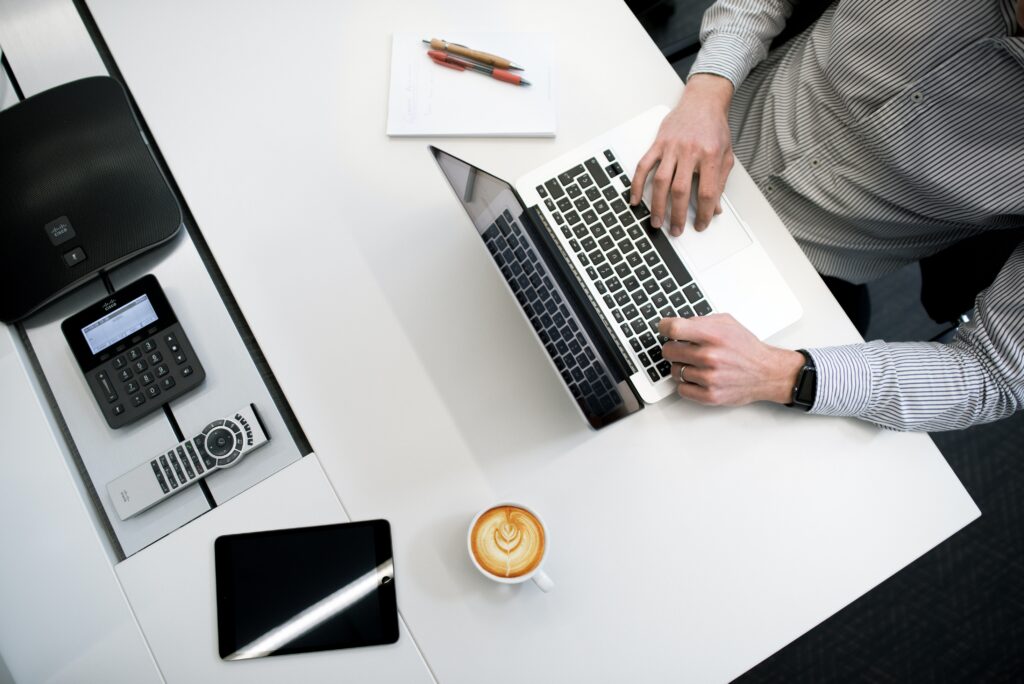 Best Internet Fax Service for Small Businesses
It is not just the health sector that heavily relies on online faxing to securely transmit sensitive documents. Many small businesses also rely on faxing to accomplish essential paperwork. It is crucial to choose a secure fax service that's efficient enough to help boost work productivity and improve workflow.
When choosing the best online fax service for small businesses, certain features like fax broadcasting, fax API integration, and email to fax will come in handy. All of which are readily available to all iFax users. iFax also flaunts a secure and intuitive online dashboard that streamlines tasks and helps improve workflow.
Of course, it's not just iFax that offers the best online fax service for small businesses. Services like SFax, MyFax, RingCentral, mFax, and CocoFax are also great options that would certainly help small businesses boost their ROI while staying on top of their faxing errands.
See Also: Best Billing Software For Small Businesses
Final Thoughts
Choosing the best online fax service is something that every online fax user must consider. It is not enough to settle for mediocre choices only because it offers the cheapest options. You must also think of the overall value of the fax service and the long-term benefits that it can provide. After all, you need to prioritize your best interest and choose a fax service that you can use for a long time!
Are you still having trouble finding the best online fax service? Try iFax!
iFax is a secure and reliable online faxing solution that offers low-cost monthly and yearly subscriptions. If paying for a recurring fee isn't your cup of tea, iFax also offers a hassle-free pay per fax service that only lets you pay per fax. There's no need for you to log in or sign up.
Start faxing today! Sign up for an iFax account or compare its affordable pricing plans.
best internet fax service
best online fax service
online fax
online fax service
Online faxing