As a medical professional, the quality of care for your patients should be at the forefront of your practice. It should be your primary priority to give the most accurate diagnoses, address your patients' needs with the utmost compassion, and ensure their safety. It would be best to create an environment where they feel comfortable and at ease. They need to feel and know that they are in good hands with you.
In this article, we will explore different ways to improve your practice. Here are the key points we'll cover.
Table of Contents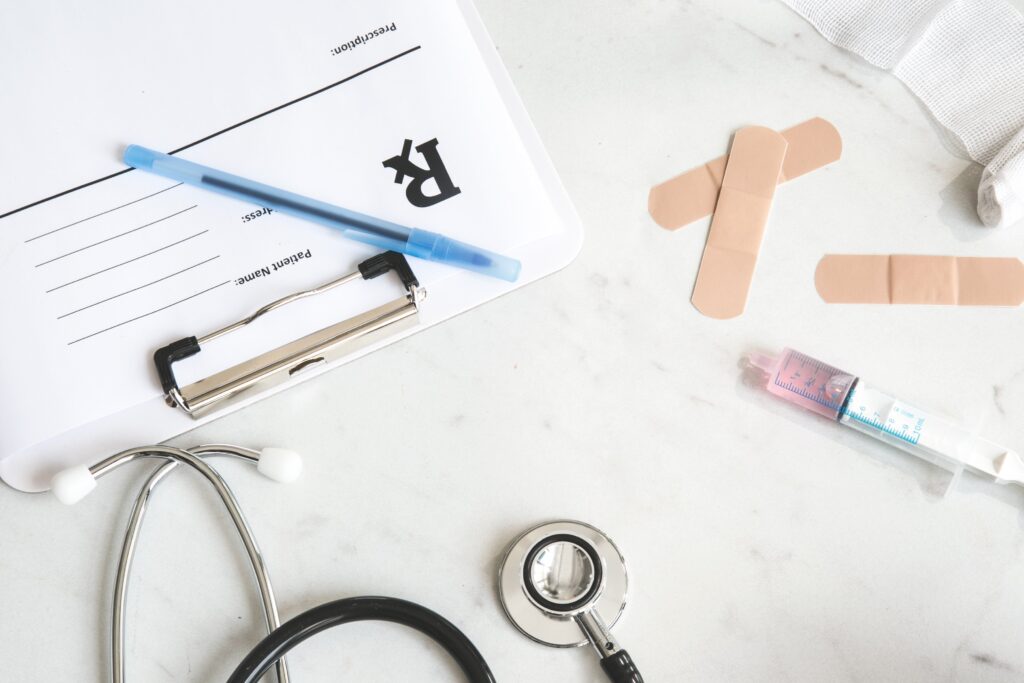 How to improve your medical practice?
One of the best and most cost-effective ways to improve the workflow in your practice is to invest in medical office software. These are designed to streamline some of the most tedious tasks you'll ever have to do and, at the same time, enhance your efficiency and productivity.
A lot of the pain points specified by patients can easily be remedied by integrating the right software.
What are the different kinds of medical office software?
Medical office software is a broad term that refers to the software used by many medical professionals and healthcare facilities. There are different kinds of software for every facet of your practice. Let's take a look at some of them as well as our top choices for medical office software in that category:
Electronic Health Record (EHR) Software
EHR software is perhaps the most popular software used by medical practitioners. This software allows you to collect and retrieve your patient's data easily. It will enable authorized parties to access a patient's medical history, past and current medications, any procedures done, and the like.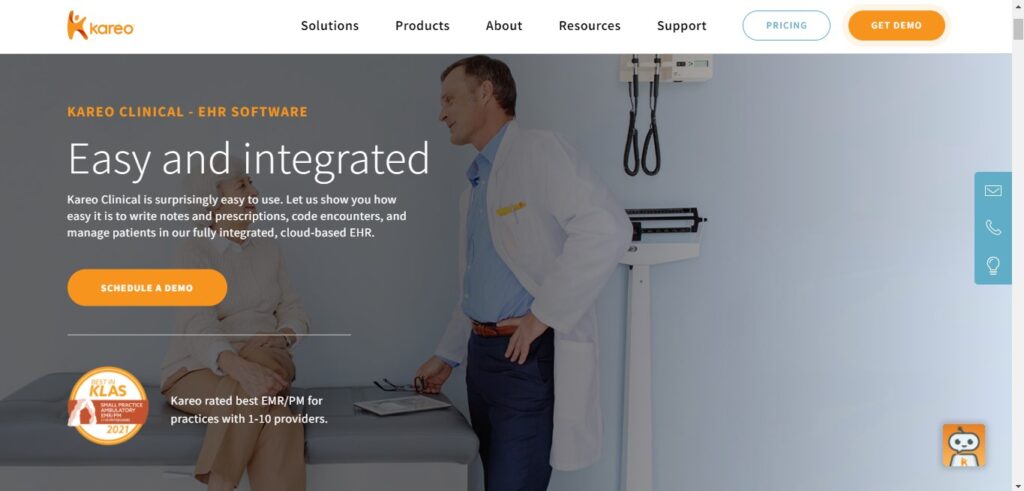 Kareo Clinical
For small to medium practices looking for a sound EHR system, we highly recommend Kareo Clinical. This medical office software offers one of the cheapest rates you will find in the market today. Despite being the low-cost option, it still offers a handful of great features like electronic charting, telemedicine functionality, and billing capabilities.
CareCloud Charts
If you want EHR software for practices of all sizes, this is your best option. CareCloud offers excellent value for your money and is extremely easy to use. It simplifies your charting process and updates your patients' records in real-time. It also provides training to help you integrate their software seamlessly into your current workflow.
E-Prescribing Software
Investing in electronic prescribing software optimizes the way you write prescriptions. You can easily monitor your patients' prescriptions. Some e-prescribing software also instantly notifies you of your patients' allergies as well as their past medications. It also helps you significantly reduce drug errors.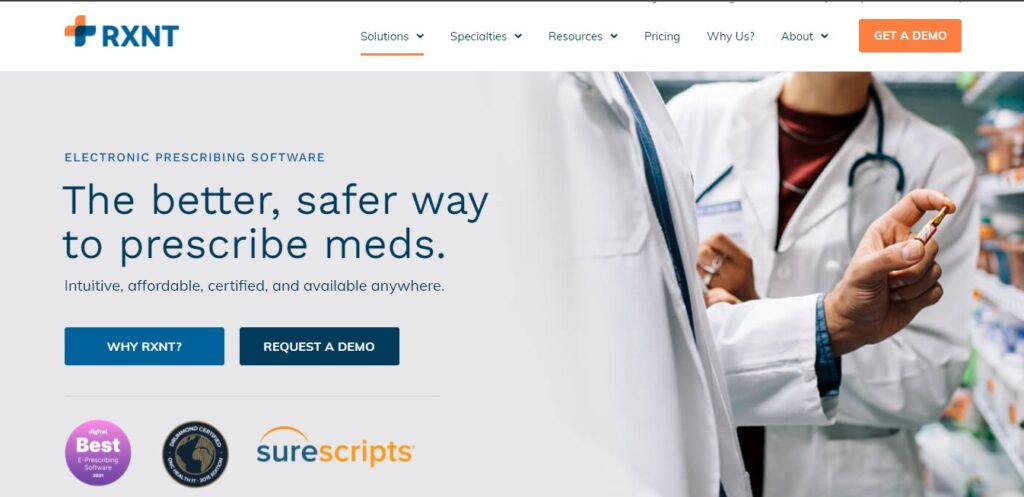 ScriptSure
If you are looking for a medical office software designed explicitly for e-prescribing, our top recommendation is ScriptSure. It is a full-featured web-based software that's EPCS compliant. It allows you to handle prescription renewal and refill management conveniently. It also enables you to send prescriptions to pharmacies directly.
RXNT
Another eRx software worth mentioning is RXNT. Its features include prescription cancellation, medication history, and electronic prior authorizations. RXNT is designed to help you run your clinic more efficiently.
Telemedicine Software
Telemedicine software used to be one of the most overlooked medical office software back in the day. Now, it's an entirely different story. As we still battle the COVID-19 pandemic, it's a must that you provide your patients with the option to do consultation virtually or remotely.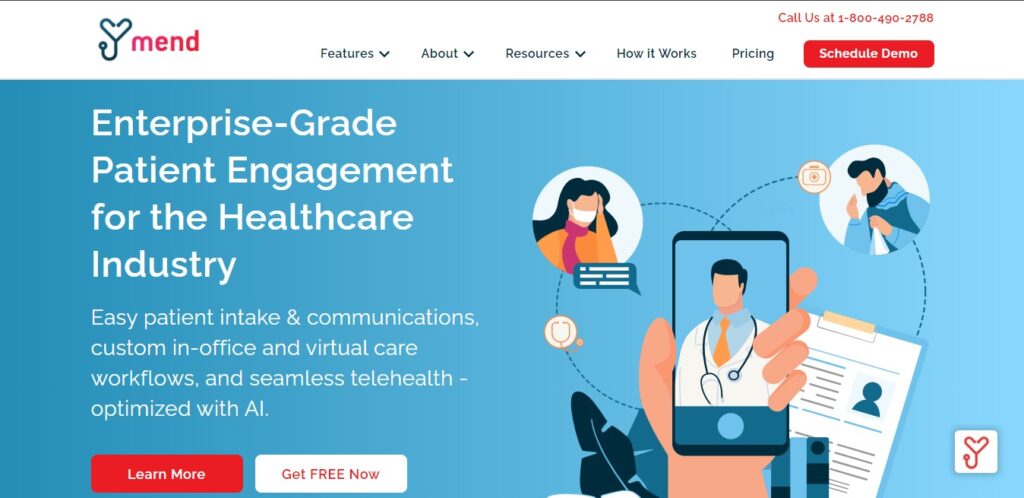 Mend
Mend is packed with great features, including SMS appointment reminders, patient self-scheduling, and voice and video calling capabilities. What makes this a stand-out option is that it is designed to integrate with your other medical office software easily.
OhMD
This HIPAA-compliant telemedicine software helps you build better relationships with your patients. Just like Mend, its features include SMS appointment reminders. Additionally, it allows you to communicate with your patients on a platform they don't have to download, making it an accessible option.
Medical Billing Software
Empower your accounting department by giving them medical office software designed to simplify their usual tasks. Medical billing software helps your staff fulfill invoices, keep track of payments, and generate financial reports.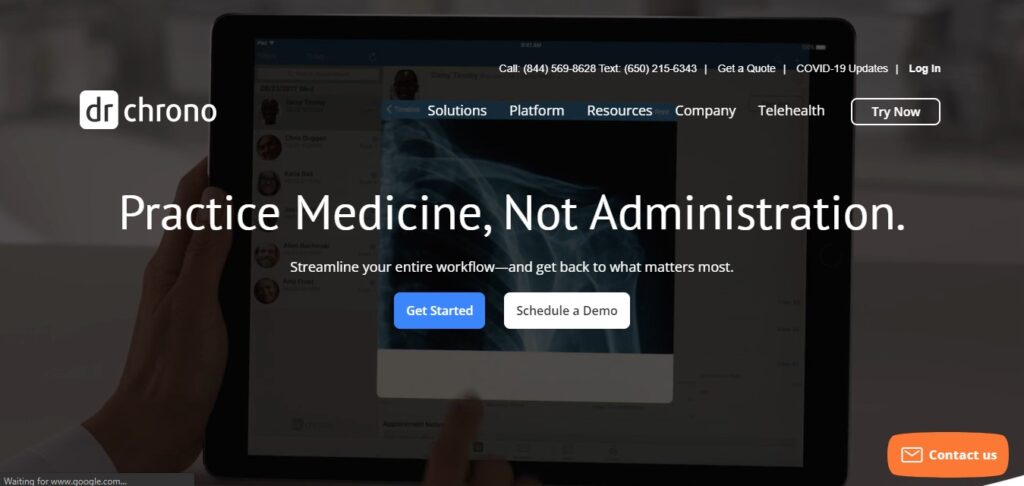 DrChrono
DrChrono is the best option for medical practitioners looking for an entry-level system that still gets the job done. Although it's considered a lightweight medical billing software, it can handle your entire billing cycle.
AdvancedMD
This is our option if you have a relatively large practice. What sets this provider apart from the others is the fact that its billing team is mostly certified medical coders. Although you'd have to code your claims yourself, they handle the work involved in the case your claim gets denied.
How to choose the best medical office software?
There are more than a hundred medical office software in the market these days. How do you precisely determine which ones are the best for your practice worth getting? Here's a quick guide:
The software should be easy to use and quick to integrate. It should complement the system you already have in your practice.

You have to check that their customer service support is accessible and readily available to cater to your needs.

As the medical office software will store and process medical records and other PHI, make sure that it is HIPAA compliant and uses the most robust security measure to safeguard your patients' data.
Take your medical practice to the next level with iFax!
Aside from medical office software, an online faxing service is another worthy investment that can help you improve your medical practice. And for that, our top choice is iFax.
iFax is the go-to HIPAA compliant online fax service provider trusted by over five million satisfied users. For as low as one cent per fax, you can enjoy features like unlimited data storage, a built-in scanner, e-signature capabilities, and a cross-platform faxing solution. More importantly, iFax uses military-grade 256-bit encryption to keep data breaches at bay.
iFax enables you to send and receive faxes without a fax machine. You can use your mobile phone, tablet, or computer to transmit documents whenever you want, wherever you are.
When it comes to document sharing, trust only iFax.
ehr software
eprescribing software
medical billing software
medical office software
telemedicine software