Sometimes, a seemingly quick trip to the pharmacy becomes quite frustrating and stressful. Even if you have a prescription on hand, you may still have trouble with your medication refill request.
Before you head to the nearest pharmacy, it's important to identify the common issues you may encounter. We have devised a guide that will equip you to handle such situations and get the medicine you need fast.
What happens if you lose a prescription?
If you lose a prescription, you will need to contact your healthcare provider or pharmacist to request a new one. They may be able to issue you a new prescription or give you instructions for obtaining a replacement.
5 Common Issues in Medication Refill Request
1. Your Medication Refill Is Not Covered by Insurance
One of the most common problems people encounter when getting their medication refill requests fulfilled is that their insurance provider will not cover the costs for a prescribed drug.
To prevent this from happening to you, it's always best to give your doctor a quick call. Cases like this usually require further authorization from your physician. If have to get the medication right away, be sure to check how much the cost is so you can just pay for it outright in cash. Afterward, you ask for reimbursement from your insurance provider.
2. You Lost Your Medication Refill Request
The main drawback of paper-based medication refill requests is that it's pretty easy to lose your printed prescription. This is why many healthcare practitioners opt for e-prescribing software to minimize these unfortunate instances.
If you have lost or misplaced your medication refill request, you can rectify this issue in two ways, depending on the kind of medication you are on.
For controlled substances, you still need to visit and see your doctor to get an up-to-date prescription. Your doctor, however, may fax the new prescription directly to the pharmacy so they can prepare your order ahead of time.
Note that you cannot pick up your medication unless you already have the original prescription. The pharmacy would still require the physical copy.
On the other hand, losing your medication refill request for uncontrolled substances requires an easy fix. You can either pay for the medicine through cash or ask your doctor to fax your prescription to the pharmacy. Additionally, you might want to explore the option of mail order prescriptions for added convenience and cost savings.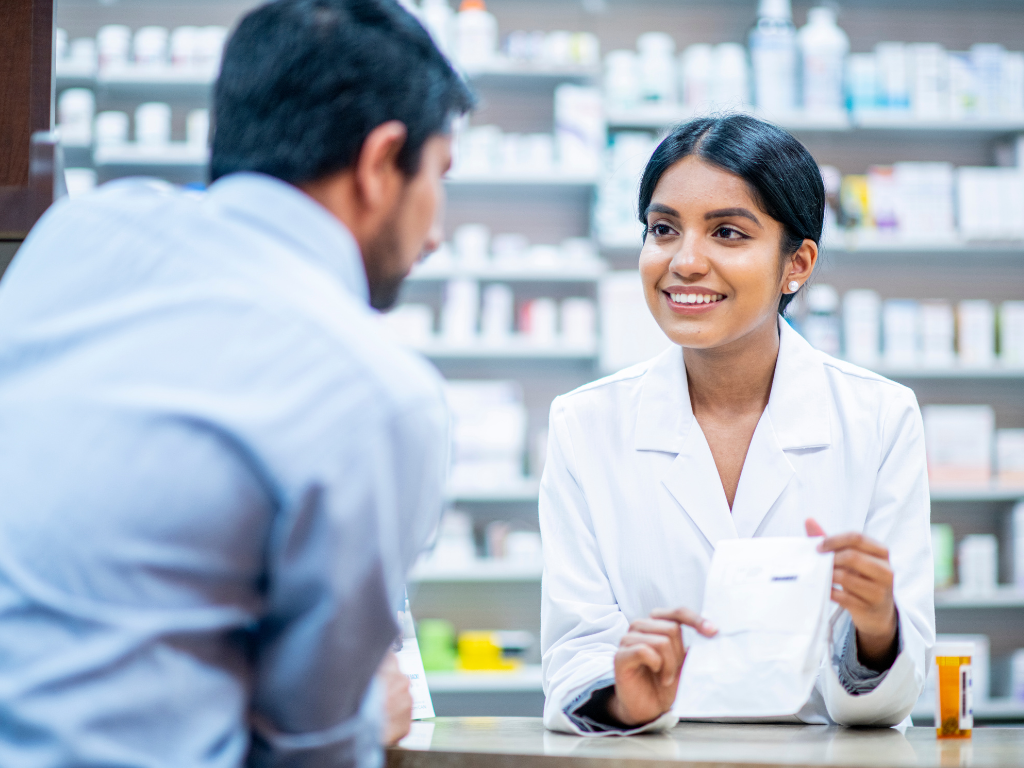 3. It's Too Soon to Fill Your Prescription
It's quite common for pharmacies to deny giving you your medication if you are not yet due for a refill prescription. This is because they want to prevent substance abuse or prescription fraud. However, there is a way to get around it if you've lost your medication and need replacements.
The best option is to talk to your doctor to make a medication refill request. They should be able to provide you with this. However, if you are on a controlled substance, you might need to get the new prescription in person.
4. Your Medication Is Out of Stock
There will be times when you head to your preferred pharmacy only to find out that they've ran out of your preferred medication.
In such a case, you can ask your pharmacist to contact their other branches to see if they have any in stock. Some pharmacies can make arrangements to deliver the medication from a different location. But in most cases, you'll need to drive to the other branch to pick up the meds.
5. The Prescribed Medication Has a Drug Interaction
Another hiccup you might experience when getting your prescription is if the pharmacist denies your medication refill request because of a possible drug interaction.
One way to remedy this is to politely request the pharmacist to get in touch with your doctor regarding this matter. Direct communication between them and your physician should be able to sort this issue out.
If they fail to contact your healthcare provider, the next best thing to do is schedule another appointment. The doctor may prescribe similar drugs that don't have a possible interaction.
These are just some of the typical issues you might encounter when getting your refill of prescription drugs. Remember that if you run into other scenarios that are not on this list, it's best to just get in touch with your doctor right away.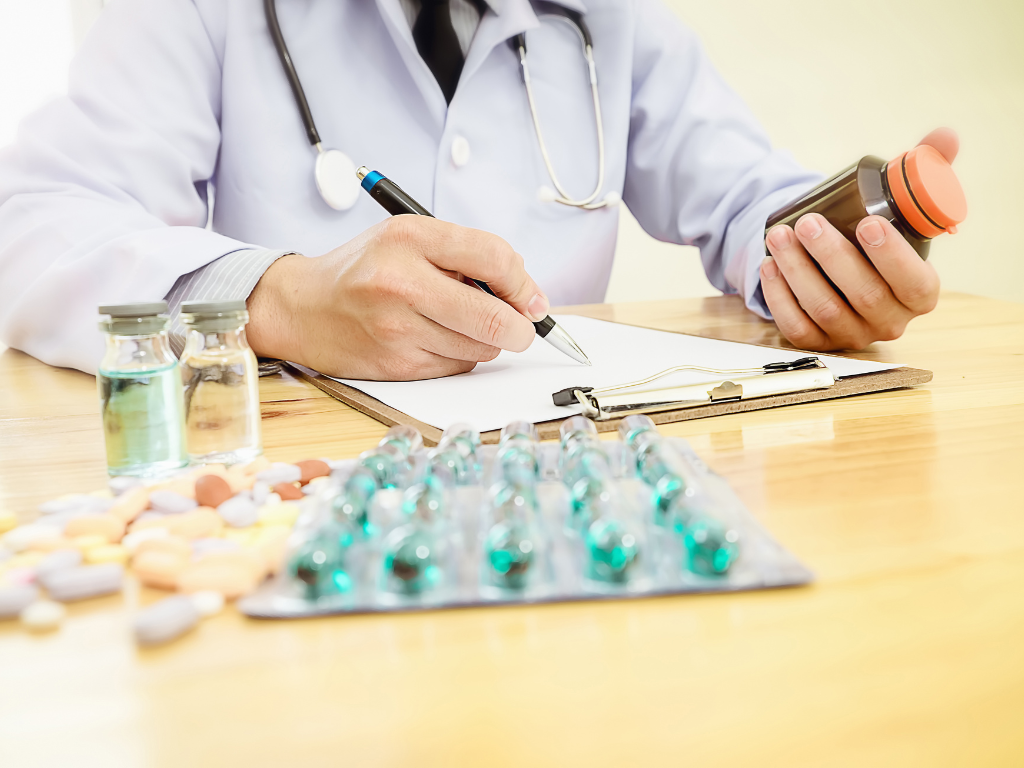 Fast Facts: Medication Refill Request
Can you refill a prescription without a doctor?
It depends on the kind of medication that you are on. Controlled substances require you to go to your doctor to process medication refill requests. The laws are actually quite strict when it comes to drugs under controlled substances.
However, for other medications, it's possible to get a refill without going to your physician first. There are some companies that can help facilitate such a task. But do keep in mind that each state has its own set of laws covering this matter.
How can a repeat prescription be requested?
There are certain medications that are prescribed "on repeat," which means that you will have to take them several times before your next doctor's appointment. You may request a repeat prescription at your local pharmacy. However, if they are unable to do so, you can contact your primary care physician.
How can I request a refill?
First and foremost, you need to check in with your local pharmacy about your medication refill request. They will then get in touch with your doctor or the nursing staff of your healthcare provider to confirm the prescription. If you are eligible for a refill, the pharmacy would inform you and they should be able to prepare the medication for you to pick up.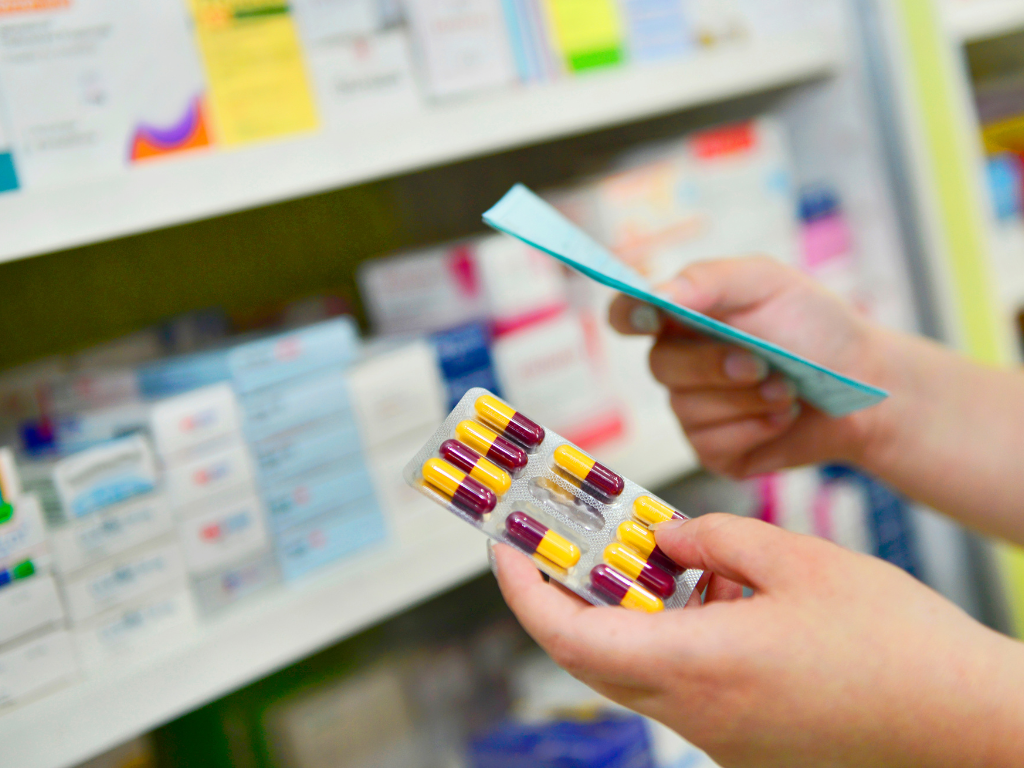 iFax: A Reliable Tool for Successful Medication Refill Requests
Faxing remains an essential communication tool in healthcare, thanks to the for security it offers. From transmitting medical records to sending medication refill requests, faxing remains a staple of hospitals and clinics.
iFax is one of the most trusted electronic faxing solutions in the market today. You can use it to transmit healthcare documents and patient records as it is HIPAA compliant. Not only that, but iFax also uses military-grade encryption.
Our cross-platform application allows you to send and receive faxes straight from your mobile phone. You can also use your smartphone's camera to quickly scan documents and transform them into digital formats.
iFax also offers a wide range of payment plans. If you only have to send faxes occasionally, you may opt for our pay-per-fax service for as low as $1.99 per page.
Whether you're a medical professional, a patient, or anyone needing to send important documents, having a reliable fax service near me like iFax can streamline your communication process and help ensure successful medication refill requests.

can you fax prescriptions
faxing prescriptions
medication refill request