Just as medical science is becoming more and more advanced day by day, physicians are also finding new ways to provide a high-quality treatment experience for their patients.
No more hassle of writing down all the prescribed medication on paper and giving it off to the patients to get it in the pharmacy.
The e-prescription services will aid every physician in this aspect to digitally prescribe and send directly to the pharmacy effortlessly for both the physician and the patients.
If you are a physician who is ready to ditch the paper and go digital for prescribing medicines to your patients, then read on to know the top 5 free e-prescribing Software for physicians.
Table of Contents
What Is an E-Prescribing Software?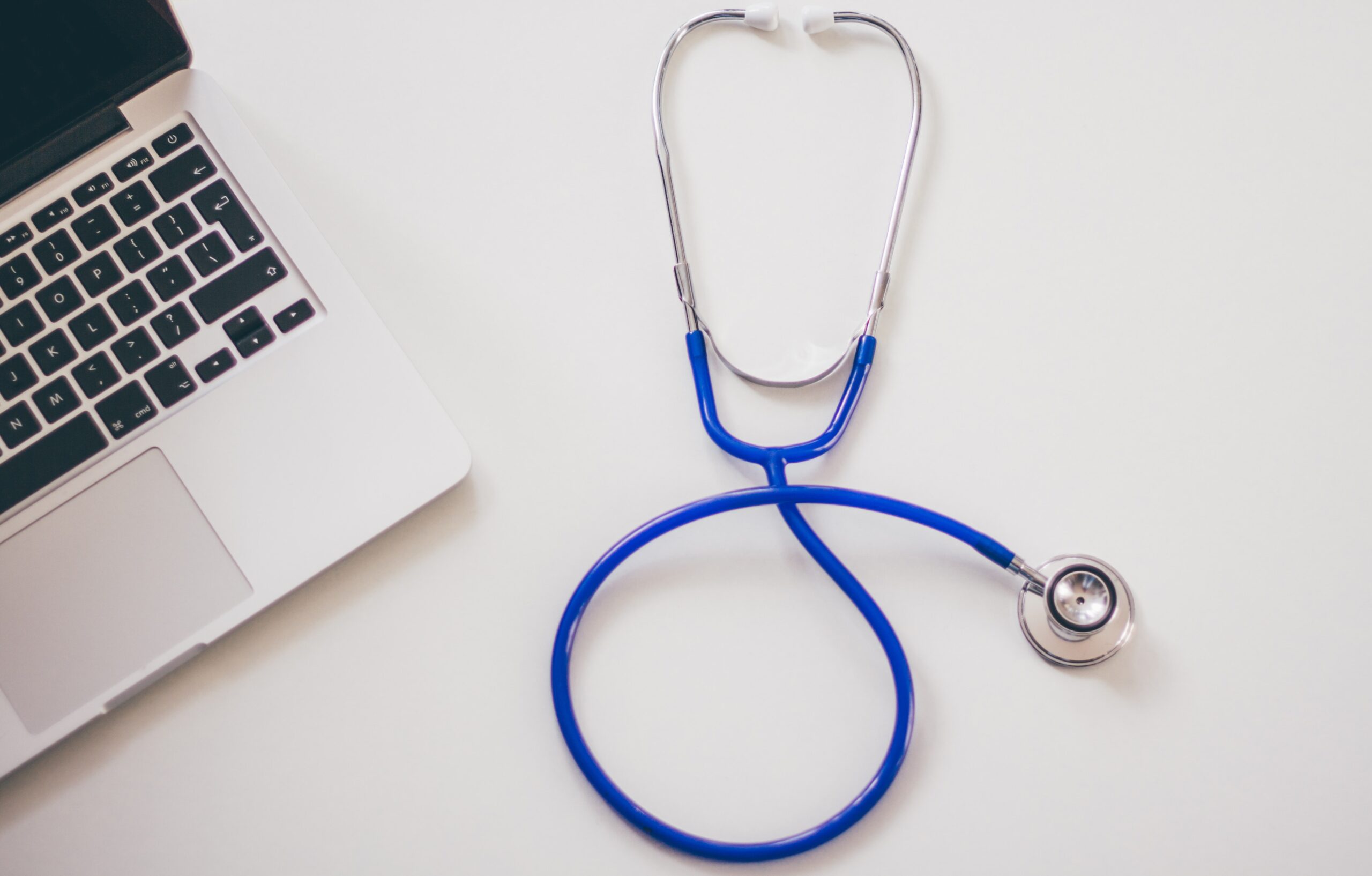 E-prescribing is a way of electronically creating a medical prescription for patients by a physician or a medical professional. This digital prescription will then be shared with the patients or transmitted to a pharmacy directly from the attending physician.
E-prescribing replaces the need for the physician to prescribe hand and makes it easier for the pharmacists to interpret the mentioned medicines with ease. The digital prescription even aids the clinic or the hospital to manage the patient's prescription records organized in one place making the entire patient management workflow effortless.
The e-prescribing process will be done by specific e-prescribing software that handles the process of electronically storing and sharing it with the selected pharmacy.
The physician will use this e-prescribing software to indicate the medicines needed using a computer or a handheld device. Then, just like sending an e-mail, this prescription will be sent to the pharmacy aided by the software.
The pharmacists will then process the request and get the medicine ready for the patient to collect it from the pharmacy without any delay, thus reducing the wait time in the pharmacy.
Benefits of Using E-Prescribing Software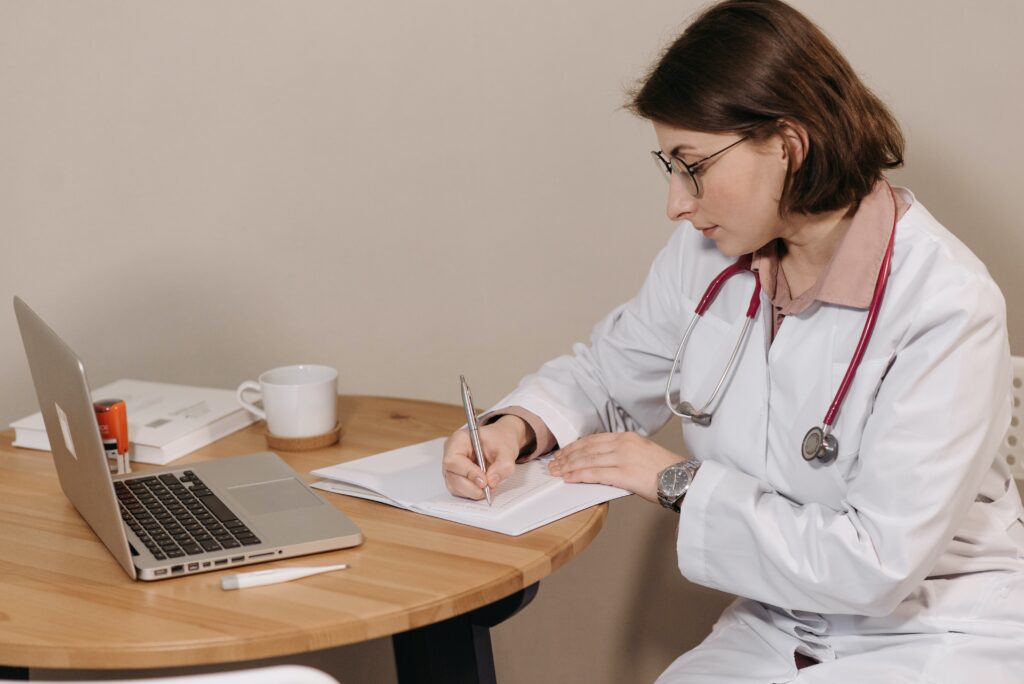 From easing the medicine prescribing process for the physicians to positively transforming the overall hospital experience for the patients, the use of e-prescribing software offers various benefits to the patients, physicians as well as pharmacists. Below are a few of the benefits of using e-prescribing software.
Saves time and effort for the physician by easily generating the prescriptions digitally. They can even save the recurring medications that can be easily refilled with new ones instead of describing them from the scratch.
Reduces wait time at the pharmacy for the patients.
Prescription costs can be viewed and the appropriate medicines can be chosen based on the patient's eligibility and formulary information, thus reducing the prescription costs.
Increases safety by making sure no handwriting interpretation mistakes are made by the pharmacists and the right medicine is given to the patient.
Frequent dealings of the patients with dangerous drugs can be alerted and the providers can give required caution.
Reduce workflow costs for the pharmacists and makes prescription handling safe and secure.
Overall, e-prescription software usage will improve health care quality by greatly reducing medication errors and making it the most convenient and safer mode of prescribing.
The Top 5 Free E-Prescribing Software For Physicians
Various e-prescribing software providers offer high-quality e-prescribing tools for medical practitioners to ease their flow of work. Of all the software providers, here are the top 5 free prescribing software that is highest rated among the others to be used by physicians efficiently.
Practice Fusion by Allscripts
Practice Fusion is a cloud-based ambulatory Electronic Health Record (EHR) platform that delivers user-friendly IT solutions to medical practitioners. It offers intuitive e-prescribing services along with many other services like patient charting, integration with labs, and so on. Being made exclusively for independent practices, this software help ease the management workflow for medical practitioners by improving the efficiency of daily admin tasks and patient handling process.
Features:
Easy billing and invoicing facility
Seamless E-prescribing
Charting, appointment scheduling, and compliance tracking
HIPAA, EPCS Compliant
Medication alerts or warnings enablement
Free trial and a competitive monthly pricing
CarePaths EHR
CarePaths is one other web-based cloud EHR and health practice management system that offers medical practice management services for individual practitioners as well as groups at an affordable price. It offers enhanced e-prescribing services for health care providers through a robust system that handles large amounts of data effectively. Being available on most devices like Mac or Windows desktop and Apple mobile devices, this software offers greater flexibility of use for the practitioners.
Features:
Easy-to-use e-prescribing
E-statement generation
Online appointment scheduling and reminders
Customizable forms templates
Patients record handling
Effortless client communication features
iCare
iCare is an enterprise-level cloud EHR platform that offers complete administrative solutions to medical practices. Being available for the healthcare providers to access it anywhere with any device, this software can easily be configured by the hospitals to suit the way their clinicians work. It offers a handy e-prescribing facility integrating all the health records of the patient that can be accessed across the hospital.
Features:
HIPAA and ONC Compliant
Appointment management
Billing, invoicing, claims management, and compliance tracking
Simple and reasonable pricing model
Multilocation handling
eMedicalPractice
eMedicalPractice is an integrated platform for medical practice and billing management for healthcare providers. This platform offers various Electronic Medical or Health Record services that include exclusive e-prescribing services, appointment handling, and so on.
Features:
Patient portal management
E-prescribing
Integration with Merit-based Incentive Payment System (MIPS)
Telemedicine solutions
Health claims management and other clearing houses
PD+ by Purple Docs
PD+ offers robust clinic management and video consulting services for doctors and hospitals at affordable prices. This software is customizable for specific needs of the practices and integrates it seamlessly with their regular workflow. Its tab-based e-prescribing tool is very user-friendly and helps in handling patient medication history with ease.
Features:
Digital medical records storage
Effective patient engagement system
Exclusive corporate healthcare solutions
E-prescription
Video consulting and management
Admissions and appointment handling
Final Thoughts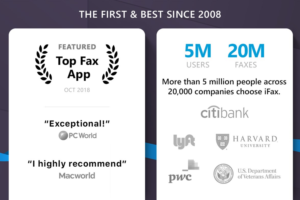 Every e-prescribing software has its own range of features to aid medical practitioners to alleviate the pressure of handling prescriptions manually. Make sure to explore the features of the above-mentioned top 5 e-prescribing software and choose the best that suits your practice requirements. Choosing the right tools for your medical practice can make a huge difference in the experience your patients have.
While it is very important to choose a good e-prescribing tool, it is equally important to have the right tool to share the information with your patients. iFax offers HIPAA-compliant faxing solutions that work with your existing workflow. With iFax you can share faxes in just a few seconds. Download iFax now to digitally transform the way you share prescriptions with patients.
best fax service online
internet fax services online