As medical science reaches unprecedented heights, physicians are also finding new ways to provide high-quality treatments for their patients. Mere decades ago, doctors had the unfortunate task of writing their prescriptions with pen and paper.
Now, free e-prescribing software empowers medical professionals worldwide for significantly improved patient outcomes. As part of any ideal telemedicine practice, these applications have proven benefits for patients and healthcare units.
With that said, here are five of the best free e-prescribing software available today.
What is an e-prescribing software?
E-prescribing software allows healthcare providers to create and transmit electronic prescriptions for medications. It offers several benefits over traditional paper prescriptions, including efficiency, accuracy, and improved tracking and management of prescriptions.
Table of Contents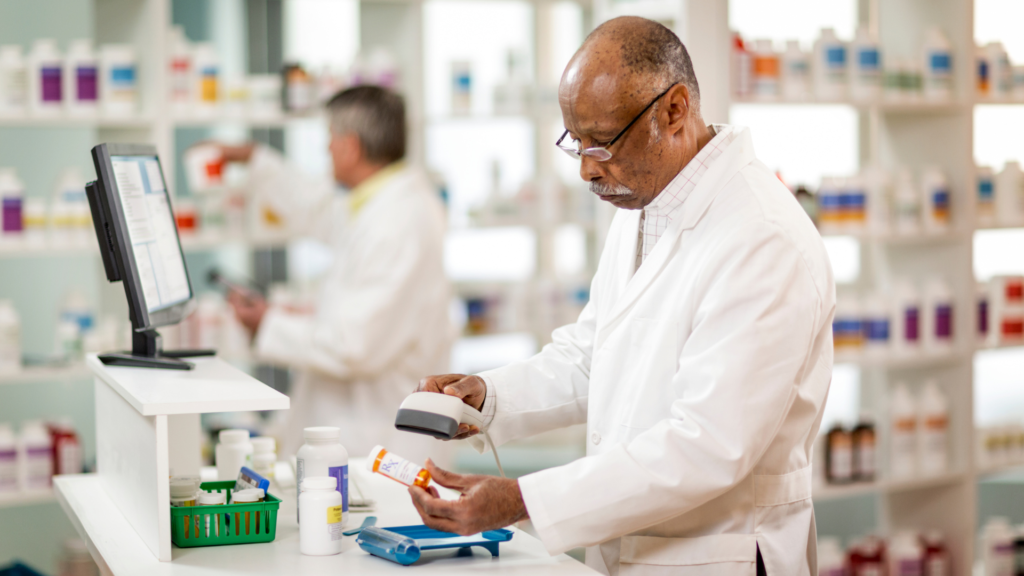 1. CharmHealth
As an all-in-one practice solution,
CharmHealth
allows users to schedule appointments and maintain comprehensive patient records. It also includes e-prescribing capabilities for more efficient workflows.
One thing that distinguishes CharmHealth from other software is its
telehealth
integration. As virtual healthcare becomes a more acceptable option for many people, telehealth expertise has become a lucrative domain.
With CharmHealth, you can stay at the leading edge of medical technology while serving patients well in the present. You can start digitally prescribing medications for free if you have less than 50 patient encounters per month. If you have more than that, you'll have to pay $0.50 monthly with a minimum of $25.
2. iPrescribe
You can download iPrescribe for iPhones and iPads running iOS 12.0 or later. Android users can also download the app from the Google Play Store.
3. Pabau
You can access the software through an easy-to-use and well-designed platform built for desktop computers. Mobile users can also download PabauGO, a dedicated mobile app for iOS which makes e-prescribing easier wherever you are.
Pabau is free for practices with less than 50 patients. The company also offers a free trial for interested customers, after which the membership automatically converts to a paid subscription.
4. Allscripts
Exclusive to independent practices, this software helps ease the management workflow for medical practitioners by improving the efficiency of daily administrative tasks and the patient handling process.
You can try Allscripts Practice Fusion for 14 days without financial commitment. After the free trial period, you will have to pay $149 or more to keep using the service.
5. Fill
When you register for a Fill account, you'll have access to over 100 customizable templates, including one for e-prescriptions. Edit the template to fit your practice and send the prescription to your patients with close to zero downtime. You'll even get a confirmation email when a patient signs the document.
Fill offers a free plan with no credit card required. You can also sign up for any of the higher-tier plans and get a free trial when you sign up. On top of that, you can access the service on the web, Windows, Android, macOS, and iOS.
What Is E-Prescribing Software?
E-prescribing software allows physicians and other licensed medical professionals to create electronic prescriptions for patients. It typically comes in the form of an online application accessible through the internet. Some services boast cross-platform compatibility, meaning you can access the software through various devices.
Some e-prescription services are entirely free, while others rely on subscriptions or one-time purchases. Explore free apps to determine which can serve your practice best before you make a commitment.
What Are the Benefits of E-Prescription Services?
Digital prescription benefits all parties involved, as it makes the process more convenient for doctors, patients, dentists and pharmacists alike.
For doctors, it replaces the need for handwritten documents, which can be tedious and time-consuming. Meanwhile, patients can receive their prescriptions online and with minimal downtime. The pharmacists tasked with retrieving medications also have an easier time interpreting prescriptions, resulting in quicker services.
On top of that, healthcare institutions have experienced streamlined workflows and better record management thanks to electronic prescriptions.
Try iFax to Augment Your Free E-Prescribing Software
The introduction of free e-prescribing software has been an undeniable game changer for many healthcare institutions across the globe. It has allowed for straightforward digital prescriptions, saving time and money for all participants.
That said, there are other tools you need to enhance your medical practice. Fax remains a valuable asset for the medical industry, and you'd do well to find an online service with forward-looking features.
With iFax, you can integrate your free e-prescribing software with powerful online fax capabilities. It allows medical providers to prescribe medications digitally while maintaining a solid fax presence when needed. Furthermore, it features reliable 256-bit security and HIPAA compliance to meet the medical industry's needs.
Get started for free and upgrade your medical workflow to global standards.
best fax service online
internet fax services online