Software has become an integral part of the business ecosystem at most hospitals today. Hospitals deal with large amounts of crucial data, confidential patient information and require cutting-edge data analysis and interpretation. Hospitals can hugely benefit from using the right software to streamline their business flow and understand the data that they receive every single second – be it lab reports, patient data, or department and staff data. With the technological advancement we're seeing today, we can easily automate several tasks at hospitals with the right Hospital Management Software. Amidst this technological revolution, hospitals need to embrace automation tools and systems to take care of various redundant tasks.
There are endless benefits of using software for hospitals, some of which are reduced paperwork, easy access to patient records, effortless billing, improved administration, reduced record duplications, lower documentation needs, accelerated operations, better coordination between departments, improved cost control, optimized bed occupancy checks, and so on.
In this article, we will round up the top 5 software for hospitals.
Table of Contents
What Is Healthcare Software?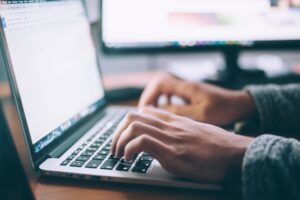 Healthcare software is a robust set of tools and systems that help hospitals and other medical facilities manage their day-to-day operations in an efficient and effortless way. The size or the speciality of the facility doesn't matter, all medical facilities can benefit from using the right software for hospitals. The right IT solutions can enable smooth operations and streamline business workflow at hospitals.
The key advantages of using software for hospitals include:
Data Management And Analysis
Hospitals receive and generate enormous amounts of data every minute. They deal with staff data, appointments records, lab reports, patient health records, prescriptions, billing, insurance and credit tracking. Using a unified system that can handle all these requirements isn't easy. There are various software that can store all this data and analyse the information received.
Optimized Financial Management
Tracking the flow of money at hospitals can help identify and mitigate useless expenses and also enable better management of hospital funds. Using a unified portal to pay staff and vendors, bill patients, generate refunds and generate financial reports can make hospital operations smooth and seamless.
Enable Self-Service Functions For Patients
Patients have to be able to book appointments, view prescriptions, lab reports, medical records, upload their medical data and history, and make payments. Giving them the ability to perform these tasks on a reliable platform can increase their customer satisfaction and ensure their retention and loyalty to the practice.
Better Clinical Decision-Making
Fast and data-driven decision-making is at the heart of most decisions health care professions have to make. Having the right data and analysis can significantly improve clinical outcomes and reduce errors.
Switching to an IT-enabled environment
It is no secret that tech-enabled processes lead to higher efficiency and reduced errors. Technology makes it possible to handle various service requests on a single system. Embracing technology can help you steer towards greater revenues and improved brand reputation.
Data Security and Compliance
The confidentiality of data and the compliance to norms such as HIPAA are absolutely essential when it comes to medical data. Using the right set of software for hospitals can help add a layer of security and with access to data being limited, there is less chance of data breaches.
Accelerated patient care and support
All medical activities happen keeping the patient at the core. So, improved efficiencies mean happier patients and better medical outcomes. Better patient care generates goodwill for hospitals and improves revenues.
Fewer Errors
With the right software for hospitals, and lower human intervention it is possible to avoid unnecessary expenditure, reduce clinical errors and other operational mistakes.
Enhanced Patient Care
It is possible to give patients quick access to data and health records with the best software for hospitals. Better access and improved analysis of data mean accurate diagnosis and treatment.
How is software used in healthcare?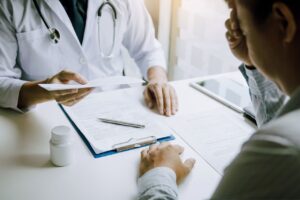 There are various uses for software in hospitals ranging from –
Inventory management
Billing and payment management
Management of patient data including history, medical records, appointment history and services rendered.
Physician management with ways to track in-time and out-time, expertise and appointments
Scheduling appointments
Management of insurance and claims
Outpatient management
Oversee hospital performance
Assess hospital efficiency
Schedule operating rooms
Identify safety concerns
Streamline communications within and across departments
Monitor regulatory compliance
Manage utilities
Provide solutions for broken workflows
Improve hospital efficiency
The Top 5 Software For Hospitals
Software for hospitals acts as a catalyst in providing the right kind of care for patients, accelerating processes and streaming hospital tasks seamlessly. Software can help hospitals improve operations in all aspects, be it administrative work or medical care.
iFax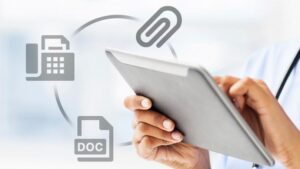 HIPAA norms identify fax as a secure way of sharing patient data. That being said, conventional faxing is redundant, slow and patients may not even receive their medical records on time. This is why most hospitals switch to an online fax service provider such as iFax. iFax offers intuitive faxing apps on desktop and mobile platforms. Using iFax is simple. All you need to send a fax using iFax is an internet connection and a device (PC, laptop, mobile or tablet). iFax even allows you to choose your own fax number, you can even choose a customized fax number or vanity fax number on contacting the iFax team.
iFax signs BAAs with its client's and ensures 256-bit end-to-end encryption. The fact that the service is 100% compliant with all HIPAA norms makes it a preferred choice for most hospitals. The iFax team is very responsive and is open to addressing any questions clients may have 24/7 on 365 days in a year.
The key benefits of iFax are –
Helps you save money on equipment and maintenance of equipment
Facilitates accelerated sharing of documents
Is convenient and cost-effective
Provides high-level of data security and confidentiality
IFax is definitely the preferred choice for sharing documents at most hospitals. You can check out the iFax website now to know more about iFax and its benefits for hospitals.
PolicyManager
PolicyManager is a top pick for hospitals when it comes to streamlining, consolidating and centralizing all policies in an electronic platform.
Azalea Health
Azalea healthcare is headquartered in Atlanta and they offer the best ambulatory and inpatient EHR, they also have an emergency department system and a financial ERP.
Allscripts Sunrise Suite
Any medium to large hospital can benefit greatly from the Allscripts Sunrise Suite. It connects all patient information and financial systems. It covers all services including EHR, financial management, ambulatory care etc.
Symplr
Monitor who is onsite at all times with the symplr Access visitor management solution. Headquartered in Houston, Symplr is built to enable staff to check-in visitors in 30 seconds or less.
Conclusion
The healthcare software industry is evolving rapidly, the real question is, are you? From lower wait times to improved patient access to better patient care, technology has enabled it all.
Do away with redundant manual processes and embrace technology to experience better results and improve clinical outcomes.
Software for hospitals has given them access to data and analytics that are enabling smarter healthcare decisions and enhanced patient care. What are you waiting for? Try iFax to share your confidential patient data today.
best business tools
best fax service online
best fax software
best internet fax service