Healthcare software is a robust set of digital tools that help medical facilities, including those in hospital management, efficiently manage their day-to-day operations. The size or specialty of the facility doesn't matter. All medical facilities can benefit from using the right system.
Integrating software for hospitals positively impacts healthcare facilities by streamlining workflow management, including electronic health records. These tools allow medical professionals to spend less time on administrative tasks and paper-based records.
There's an endless selection of software for healthcare organizations, ranging from practice management to hospital management systems. However, picking the right one can be quite overwhelming due to the sheer number of choices.
That's why we've rounded up our top picks to help you decide.
What software do hospitals use for patient data?
Hospitals use secure applications to process and store patient information. Some of the top software used in hospitals include Allscripts, Azalea Health, PolicyManager, Symplr Provider, and iFax.
The Top 5 Software for Hospitals
Our Top Picks for Cloud-Based Hospital Software
The right software acts as a catalyst in providing the right kind of care for patients and expediting hospital tasks. These tools can help hospitals improve operations in all aspects, be it administrative work or medical care.
1. Allscripts Sunrise Suite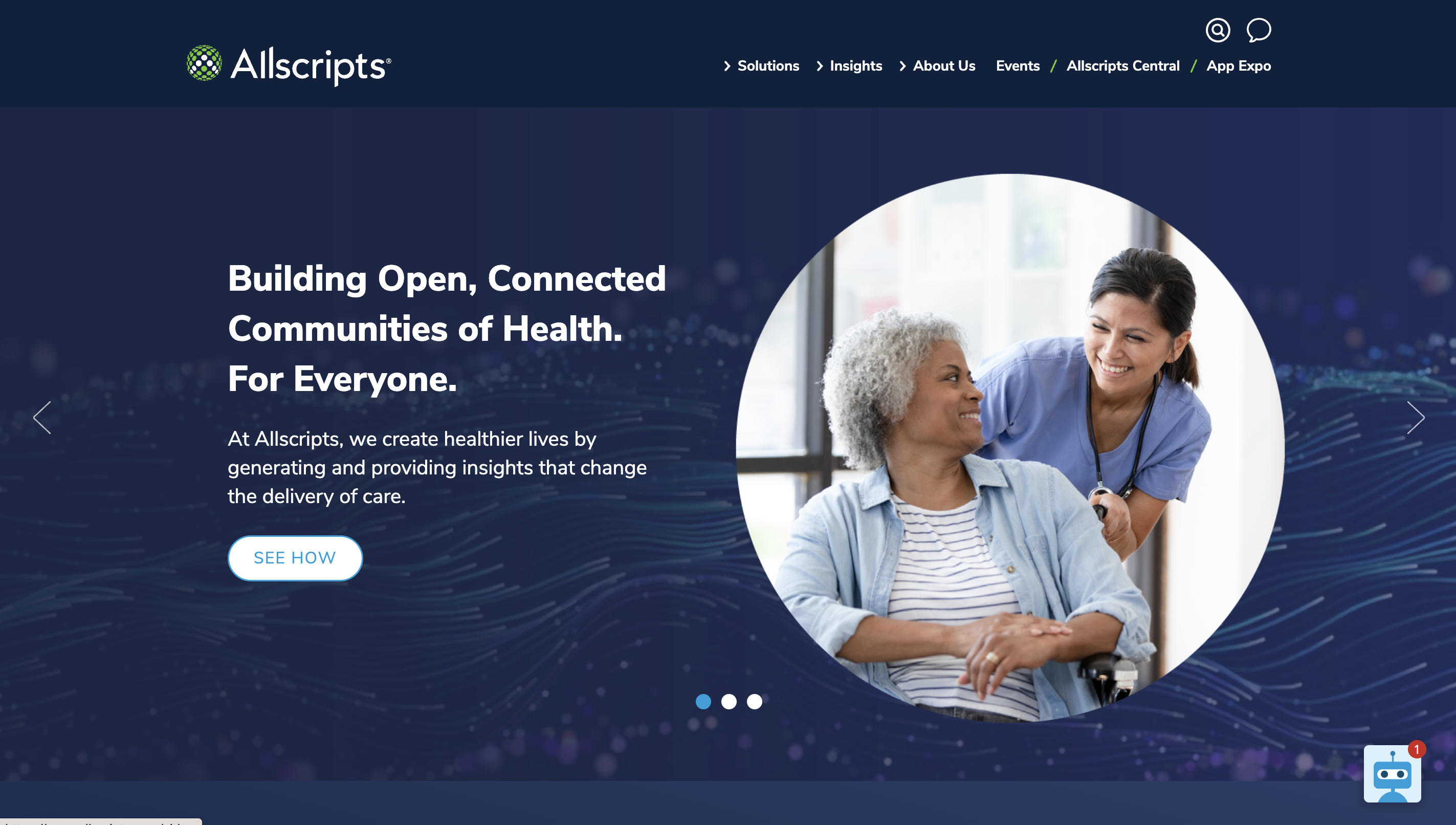 Allscripts Sunrise Suite is a cloud-based solution that's great for medium to large healthcare organizations. It's packed with features that help automate your daily operations, including document management, lab integration, appointment scheduling, and medication prescribing.
Allscripts connects all patient information and financial systems, so you don't have to switch from one platform to another. It covers all services, including electronic health records (EHR), financial management, and ambulatory care.
2. Azalea Health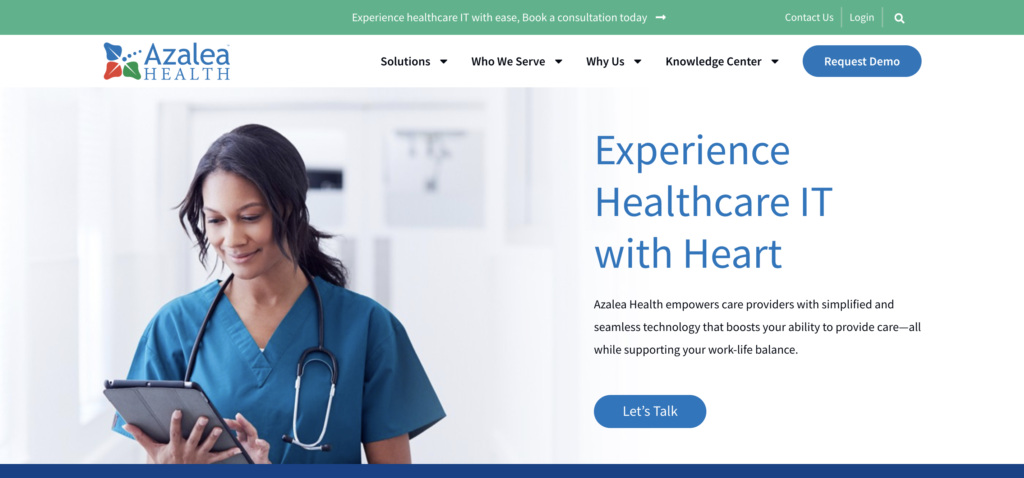 Another cloud-based software for hospitals that boosts productivity is Azalea Health. The tool is suitable for rural healthcare settings and large practices. It's one of the best ambulatory and inpatient EHR systems on the market. Azalea Health also has an emergency department system and a financial enterprise resource planning (ERP) platform.
This top-rated hospital software makes accessing patient records easier for healthcare providers, which can greatly contribute to fast and accurate diagnoses. Azalea can be used on multiple devices like laptops, tablets, and smartphones.
3. PolicyManager
Implementing a policy management system can be pretty complex and time-consuming. This is why you need software that can simplify this process.
PolicyManager is a top pick for hospitals when it comes to streamlining, consolidating, and centralizing all policies in an electronic platform. The tool is easy to use. It automates various administrative tasks to give you ample time to focus on important matters like compliance and patient care.
4. symplr Provider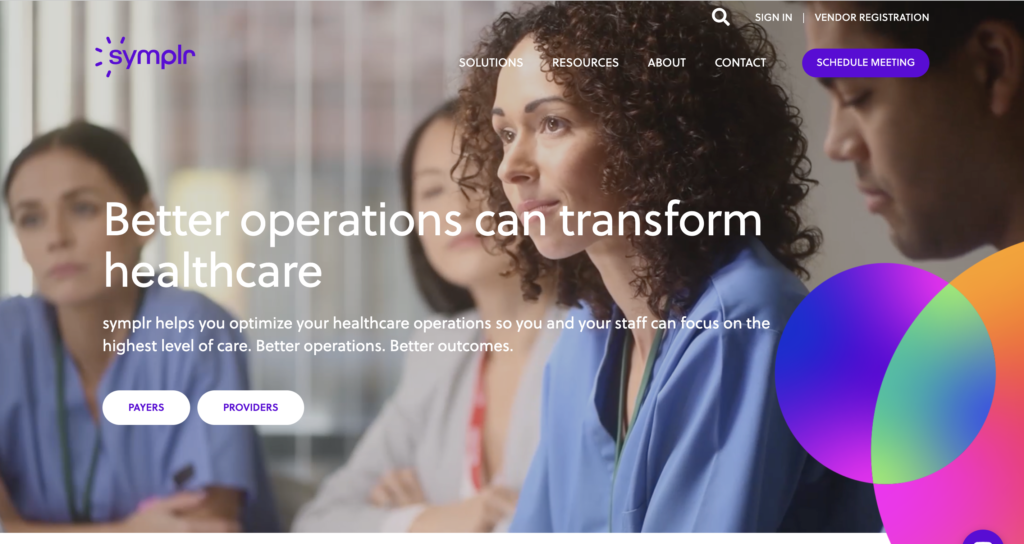 Hospitals deal with crucial and confidential data that require cutting-edge analysis and interpretation. This is no small feat, so it's always best to invest in software that can help you streamline such a multifaceted task.
If you are looking for a tool that can help enhance data accuracy and integrity, symplr Provider is worth looking into. It helps organizations create a smoother system for provider credentials and enrollment, incident reporting, and practice benchmarking. symplr is a scalable platform, which makes it ideal for growing practices.
5. iFax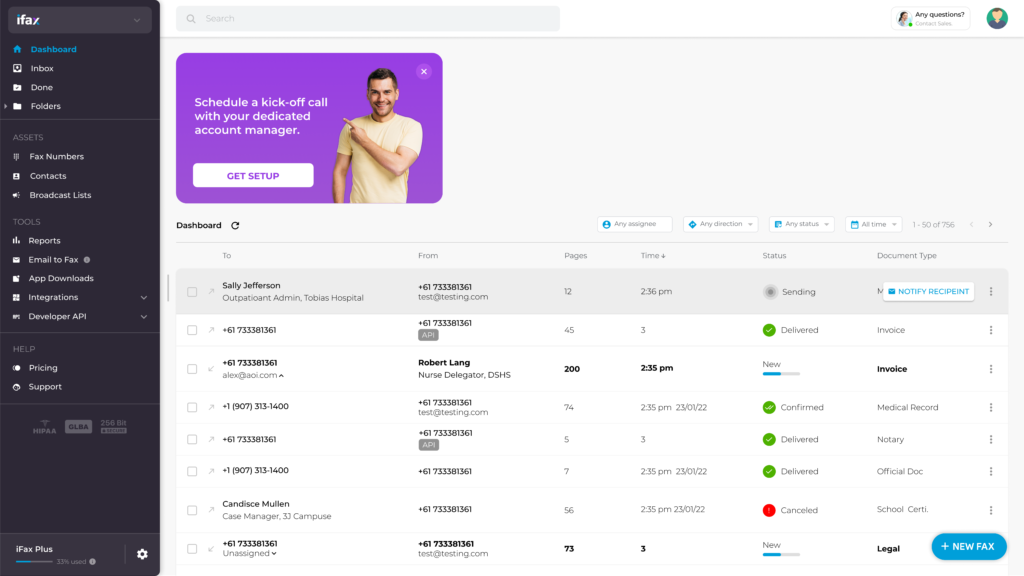 HIPAA regulations identify fax as a secure way of sharing patient data. Swift document transmission is vital to providing high-quality medical care. For this reason, conventional faxing using a machine might not be the most reliable option.
If you are looking into integrating this communication method into your practice, switch to an online fax service provider such as iFax. It is one of the top-rated HIPAA-compliant online faxing solutions today. The app has millions of users worldwide, many of whom are from the healthcare industry.
Here are the key benefits of using iFax:
It helps you save money on equipment, office supplies, and fax machine maintenance.
It boasts an intuitive platform that works on multiple devices for better accessibility.
It provides a high level of data security and confidentiality.
iFax is the preferred choice for sharing documents at most hospitals. Check out the iFax website to learn more about iFax and its benefits for hospitals.
How Is Software Used in Healthcare?
There are various uses for software in hospitals, including hospital management software:
Administrative
Inventory management
Billing and payment management
Utility management
Management of patient data (e.g., medical records and prescriptions)
Physician management (e.g., tracking clock-in and clock-out times)
Scheduling appointments
Operations
Outpatient management
Hospital performance monitoring
Hospital efficiency assessment
Operating room scheduling
Safety concerns identification
Internal communication
Regulatory compliance
Why Should You Use Healthcare Software?
The key advantages of using software for hospitals include:
Enhanced data management
Hospitals receive and generate enormous amounts of data every minute. They deal with staff data, appointment records, lab reports, patient health records, prescriptions, billing, insurance, and credit tracking. Using a unified system that can handle all these isn't easy. It's good then that you can use software designed to store and analyze all this data.
Optimized financial management
Using a unified portal to pay staff and vendors, bill patients, and generate financial reports can enhance hospital operations. Tracking the flow of money can also help identify and mitigate useless expenses. Healthcare software thus helps improve the management of hospital funds.
Enable self-service for patients
Patients should be able to book appointments, update their medical history, and pay bills on their own. They should also be able to view prescriptions, lab reports, and medical records as well. Giving them the ability to perform various tasks on a reliable platform can increase patient satisfaction and loyalty. This also means that you and your staff would have fewer admin tasks.
Better clinical choices
Data-driven decision-making must be at the heart of your practice. However, manually processing vital information takes a lot of time and leaves you prone to errors. Certain software can help hospitals analyze and interpret patient data for more accurate diagnoses. Investing in the right software for hospitals can significantly improve clinical outcomes.
Robust security and compliance
It is vital for healthcare services to maintain the confidentiality of data and comply with industry regulations such as HIPAA. Using the right software for hospitals can help add a layer of security. And with limited access to data, there is less chance of data breaches.
Swiftly and Securely Transmit Patient Records With iFax
Technology has reduced wait times, improved patient care, and automated various administrative tasks for medical professionals. Do away with redundant manual processes and embrace technology to experience better clinical outcomes and seamless hospital workflows.
One hospital software that's worth the investment is an online faxing solution like iFax. Our cross-platform application requires no advanced technical skills to set up, so your staff can start faxing in minutes.
iFax works on multiple devices, including Mac and Windows computers, as well as iOS and Android phones and tablets. Moreover, you can integrate iFax with existing tools like EHR systems.
What makes iFax truly one of the best EHR software for hospitals is that it uses military-grade encryption that keeps patient data safe. iFax also complies with HIPAA regulations.
Sign up with iFax today.
best business tools
best fax service online
best fax software
best internet fax service