Proper medical data management is crucial for any healthcare practice. For one, it enables you to provide accurate diagnoses and effective treatments to your patients. It also helps maintain privacy and security, which establishes your credibility and fosters trust in your practice. Moreover, you can operate at a lower cost due to a more efficient workflow.
As the volume of medical data continues to skyrocket, you must ensure that you are equipped to keep up with the demands. In this article, we will provide you with best practices for storing medical data.
Practical Tips for Medical Data Management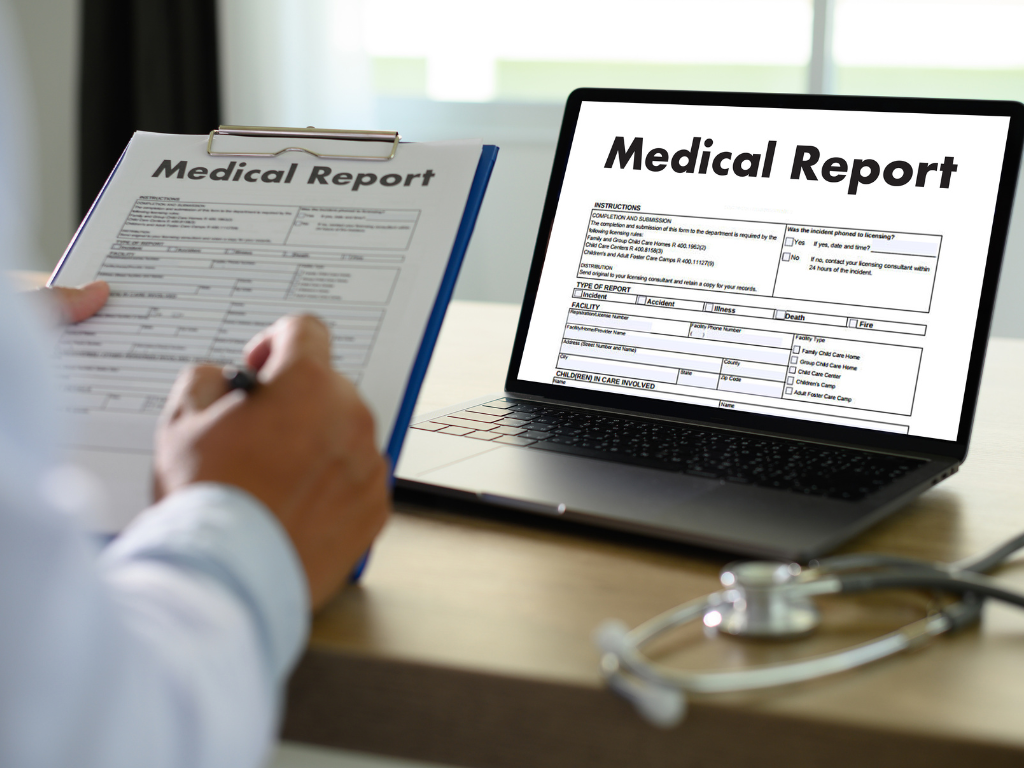 Managing and storing medical data is no small feat. It can be time-consuming and usually involves lots of repetitive tasks. Here are some tips and tricks to simplify this essential process:
1. Educate Your Staff
Everyone in your organization should know how to handle protected health information (PHI). This is why it's ideal to invest in training your employees. Educating them on data management will reduce human errors and help prevent negligence.
Make sure that you have policies in place regarding data privacy. This way, your team has something they can refer to when needed. It also helps to have a person assigned to oversee how the rest of your staff handles medical records.
2. Conduct Security Risk Analysis
As per the Health Insurance Portability and Accountability Act (HIPAA), all organizations that handle and store medical data must evaluate their security measures regularly. By conducting a security risk analysis at least once a year, you'll be able to mitigate any risks.
It's easier to identify the aspects of your data management system that need improvement once you do a risk assessment. For example, you can estimate the chances that a doctor or nurse will misplace sensitive files in an emergency.
3. Store Your Files in Secure Locations
Many healthcare facilities have switched to digital solutions for record keeping. However, there might still be instances wherein you need to store physical copies of medical data. In this case, you need a dedicated area to keep it.
Ideally, it should be an area with minimal foot traffic and not easily accessible to the public. You may install locks, biometric keypads, and other security devices so that unauthorized personnel can't access your records.
4. Create a Crisis-Response Plan
No matter how ironclad your security measures are, you can never completely eliminate security risks. For instance, someone might break into your clinic and physically steal your computers or paper files. Fires, accidents, and natural disasters may also compromise data security.
This being said, it is vital that you know what to do in the event of breaches or data compromise. Having a crisis-response plan can help you and your staff manage the situation promptly.
5. Use HIPAA-Compliant Tools
Data management includes collecting, storing, processing, analyzing, and organizing medical information. Various apps and software are available to automate and expedite these tasks. The key thing is using HIPAA-compliant tools, especially when sharing patient records with other medical professionals.
Online faxing is one of the safest ways to send and receive healthcare information. Unlike other communication mediums like emails, online faxing services typically use military-grade encryption to keep your data secure. Make sure that you choose an internet fax provider that meets HIPAA standards like iFax.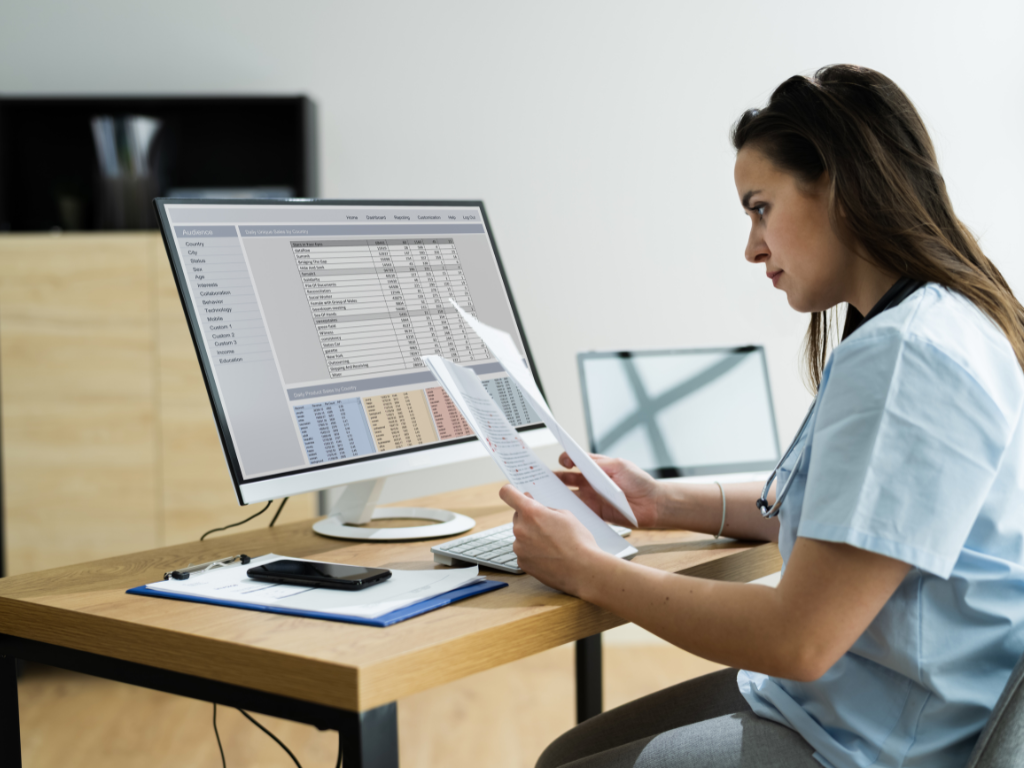 3 Ways to Safely Store Medical Data
There are three primary storage options widely used in the healthcare industry. Let's take a look at each of them:
1. On-site data storage
As the name suggests, this refers to keeping your health and medical data on physical servers in your organization's premises. The on-premise option for storing medical data is popular among healthcare organizations as it offers complete control over the storage environment.
However, the downside is that on-prem data storage usually comes with a hefty price tag. This option requires you to invest in expensive servers and other equipment. Not only that, but the operating costs — electricity, maintenance, and upgrades — are also quite steep. It is also not scalable, which means you will need to purchase more equipment as your practice grows.
2. Public cloud storage
Many organizations are switching from on-premise to the cloud when it comes to storing healthcare data. For one, cloud storage allows for a smoother and safer transfer of information. Another advantage is that it's more cost-efficient and scalable. It also doesn't require additional equipment or regular maintenance.
On the other hand, cloud data storage is not without its faults. Downtime risks, loss of data control, and data breaches remain the primary concerns for this option.
3. Hybrid cloud storage
With hybrid cloud storage, you get the best of both worlds: the scalability of cloud storage and the security of on-site servers. Enjoy peace of mind with its disaster recovery feature.
As it is a hybrid, the biggest con of this option is its complex implementation. It requires technical expertise, so you usually have to rely on a third-party provider to deploy and maintain this solution fully. This storage option is also the most expensive among the three.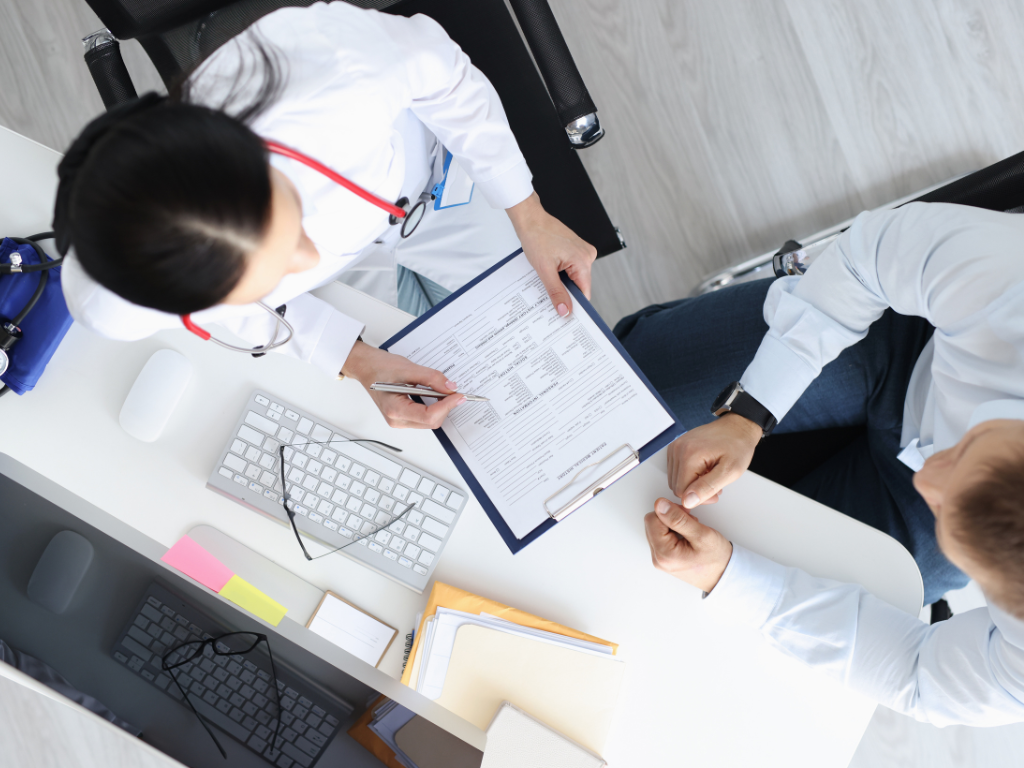 How to Choose the Best Data Storage for Your Medical Practice
There are a few things that you need to consider when choosing the best way of storing medical data. Here are some worth noting:
Needs
A good rule of thumb when it comes to choosing the best data storage for your practice is to assess what your organization needs. How many files are you planning to store? What sort of data are you handling? Do your needs fluctuate over time?
Scalability
Healthcare data is rapidly increasing in volume, so scalability must be a priority. You need to choose a flexible solution if you expect your practice to grow in the years to come. The process of upgrading your storage should be straightforward and cost-effective.
Security
An important factor to consider is the safety measures offered by a storage solution. Find out if it includes encryption, password protection, role-based access, and other security features. Of course, compliance with federal regulations should also be a critical consideration.
Cost
Finally, you need to consider your budget. How much are you willing to spend on data management and storage? While most providers have free plans, these services usually have limited functionality. Choose the option that gives the most value for money.
Storing Medical Data Made Easy With iFax
With iFax, you can easily sync your documents to other cloud storage solutions like Google Drive, OneDrive, and Dropbox. The backup process only takes minutes. You no longer need to manually save and reupload files. All it takes is a few clicks, and you never have to worry about losing important documents.
iFax puts the safety of your data at the forefront. This online faxing service complies with federal and international regulations like HIPAA, GLBA, and GDPR. We also use 256-bit encryption to ensure your medical data can only be accessed by authorized parties.
For as low as $16.67 a month, you can enjoy all these amazing features and more:
Unlimited data storage
Esignature integration
Built-in document scanner
Custom branding
Sign up for an account with iFax today and ask about our free demo.
medical data storage
storing medical data