Medical fax cover sheets are necessary to protect faxes, particularly those containing sensitive health information. Also known as cover pages, these sheets usually appear first and on top of the fax sent. This way, whoever receives the fax will become aware of the importance of handling the document with utmost care and confidentiality.
Read on to learn more about the purpose of medical fax cover sheets and the best practices for using them effectively.
What Is a Medical Fax Cover Sheet?
A medical fax cover sheet is integral for securing your fax communications in a healthcare setting. Also called a medical fax cover page, a cover sheet is the first page you fax to recipients before the main document or message. You use it to identify the fax's sender, intended recipient, and subject. It should also include a few lines of information to help recipients understand that they are viewing confidential information.
Purpose of Using Medical Fax Cover Sheets
Why should you include a cover sheet when sending faxes containing health and medical information? First and foremost, they serve as the first line of defense for ensuring confidentiality and privacy. They help protect the data in your fax document. By sending them prior to the actual fax, you reduce the risk of exposing your faxes to the wrong or unintended recipients.
Moreover, the confidentiality statement emphasizes that the data is private, so recipients are reminded to handle the fax more appropriately. Also, a medical fax cover sheet serves as printed documentation, making it easier to audit and track your communications.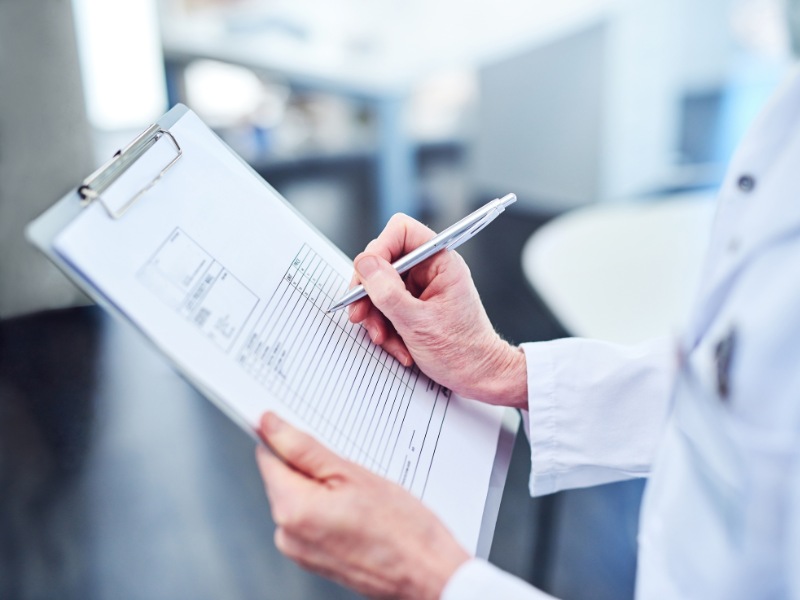 Components of a Medical Fax Cover Sheet
When creating a cover sheet for healthcare and medical purposes, remember to include the following:
Data and time of transmission
Sender's information: Provide your name, title, healthcare organization, phone number, and fax number
Recipient's information: Include their name, title, organization (if applicable), and contact information
Total number of fax pages: Include the cover sheet in the count
Confidentiality notice: This should state that the information is confidential and may contain protected health information (PHI). It should also include a warning for unauthorized viewing, disclosure, distribution, or review.
Additional remarks or comments
Here's an example of a Confidentiality Notice from the University of Washington:
IMPORTANT WARNING: This facsimile is a confidential communication and is transmitted for the exclusive use of the person or entity to which it is addressed. If you are not the intended recipient you are hereby notified that any disclosure, copying, or distribution of this information is STRICTLY prohibited. If you have received this facsimile communication in error, please notify us immediately by telephone and mail the communication to us at our address printed in the top left-hand corner of this form or destroy this facsimile.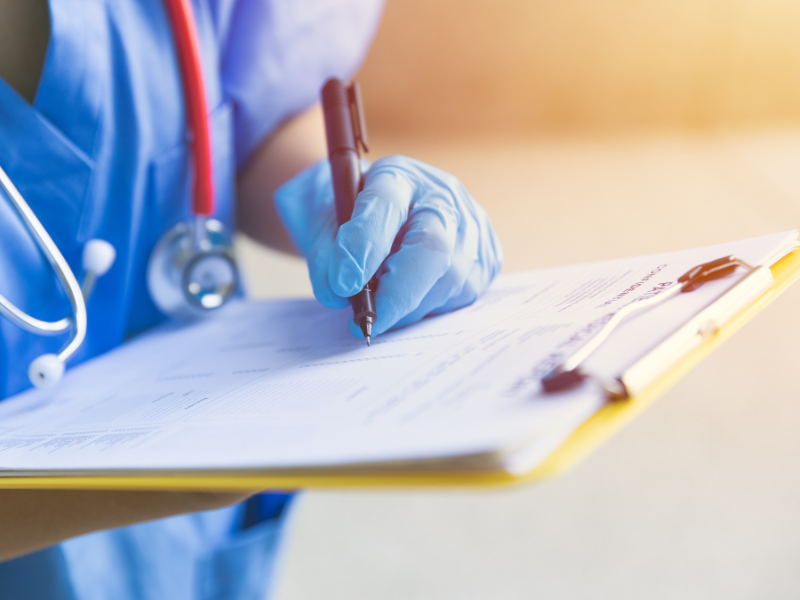 Best Practices When Sending Medical Faxes
Medical fax cover sheets by themselves do not protect data. However, they are part of a broader process to ensure data confidentiality, privacy, and integrity. Aside from using fax cover sheets, you should also follow best practices in sending faxes to keep sensitive information safe from individuals or entities with malicious intent.
For starters, you must:
Encrypt data using high-level encryption: Encrypting data adds an extra layer of security so that only authorized users can decipher the document's content. Even if the data gets intercepted during transmission, encryption ensures it remains inaccessible and undecipherable to anyone without the correct decryption key.
Control access to faxes: Restrict access to faxes in your organization. Use passwords, role-based access controls, secure physical and virtual storage systems, and automatic log-offs.
Train staff: Train all employees, from rank and file to senior leaders, on handling faxed data. Emphasize the importance of data security, adding medical fax cover sheets, and following proper safeguards for transmitting sensitive information.
Assess security protocols: Regularly check your policies and procedures for securing data. Conduct a risk analysis and seek expert advice in securing data.
Choose a HIPAA-compliant online fax service: Ensure that the fax service you choose meets the requirements set by HIPAA and that it is willing to sign a Business Associate Agreement (BAA).
Elevate Medical Communications With iFax
Not all online faxing services offer the same security and reliability when faxing medical documents containing sensitive information. With iFax, you can experience worry-free faxing plus all the conveniences of machineless faxing at an affordable price.
Enjoy the following benefits with iFax:
Customizable medical fax cover sheets
256-bit TLS and AES encryption, the industry standard for encrypting data
Real-time fax transmission reports and audit logs
Easy integration with EHR and EMR systems via programmable API
Mobile faxing via Windows, Mac, iOS, and Android
Drafting medical fax cover sheets is just one step toward securing data in your organization. Choosing iFax as your secure online faxing solution ensures that all medical documents are transmitted safely and in compliance with HIPAA regulations.
Contact our sales team to discuss custom pricing and plans.
cover sheets
fax cover pages
fax cover sheets
medical fax cover sheets