It wasn't too long ago that the only way to fax something was to find a fax machine, load up the document, and send it. These days, there are much easier ways to send faxes than tracking down a clunky machine.
For legal firms, faxing is still a go-to communication method. Even in our digital age, many lawyers and attorneys still rely on faxing for everything from sending documents to the court to communicating with clients.
Today, lawyers can send high-quality documents directly from their computers or mobile devices to client inboxes in seconds with just a few clicks. Attachments are easily transmitted without hefty fees, saving time and money while ensuring security.
What's more, everyone receives the same version immediately—no more do-overs due to lost or mixed-up faxes. Let's find out why legal firms are using iFax, an online fax service that provides many benefits.
Table of Contents
Why Use iFax?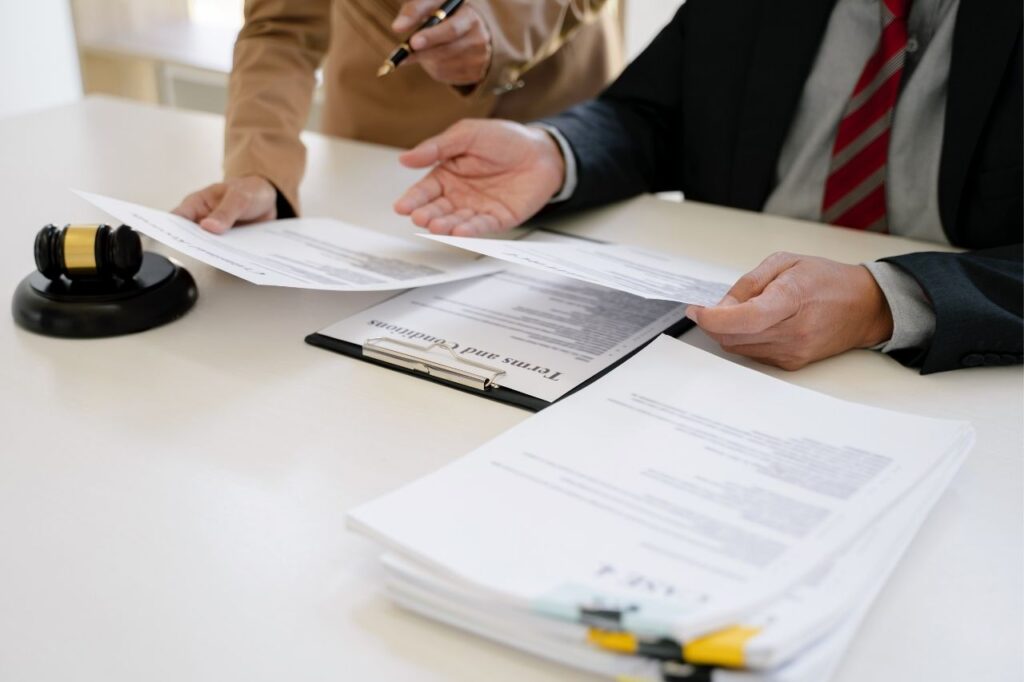 iFax provides users with an efficient way to receive and send faxes worldwide through its online platform or email. It also offers document management tools for maximum efficiency, allowing users to manage and archive faxes in the cloud.
iFax gives users access to apps compatible with iOS devices that enable them to turn their tablets into portable receiving machines.
iFax is a free online faxing service, giving small businesses and individuals the ability to send and receive faxes without a phone line or dedicated fax machine.
With iFax, there's no software or hardware needed. Log in via your web browser and create an account to send and receive faxes immediately. Users can choose from various international phone numbers available in the United States, Canada, and the United Kingdom from within their account.
Why Legal Firms Are Using iFax?
Online faxing with iFax is a boon to law practices that rely on paper-intensive processes. In the past, it was necessary to go through several steps when sharing documents with clients, partners, and opposing counsel:
Scanning and filing paper copies
Printing out copies of electronic files for emailing or faxing to clients and colleagues
Expensive in-house photocopying costs
But they can say goodbye to these nuisances, thanks to the iFax online faxing solution. Here are the eight key reasons why legal firms are using iFax these days.

#1: Get rid of paper clutter and safely store electronic files
No more reams of paper taking up space in cabinets or on your desk—faxes are sent online with iFax, not printed. Chronic paper shufflers welcome the day when they no longer have to wade through documents looking for a specific page while simultaneously dodging coffee stains.
And because scanned files are stored in secured online cloud storage, you will have time to focus on more important tasks without being distracted by deadlines.
#2: Send items within minutes from anywhere with Internet access
The days of heading to the office fax machine before urgent documents can be sent are over. With iFax, online faxing allows you to send and receive documents anywhere with internet access.
You can send and receive faxes using a desktop computer, laptop, tablet, or smartphone—anywhere in the world. This is one of the reasons why legal firms are using iFax – it brings convenience and flexibility for users.
#3: Create an accessible archive of important files for easy retrieval
Just like email, your sent faxes are saved to your online account in their file folder, ensuring that no document will be lost when it comes time for contract review or case preparation.
Documents you have received over the years are stored indefinitely in the iFax cloud with unlimited storage, which means they will always be available when you need them —no more hunting down old emails or waiting to get materials returned by mail. You can even add tags to each fax to quickly find the files.
#4: Deliver single fax to a list of recipients with fax broadcasting
Lawyers who bill by the hour appreciate having an online faxing service for law firms like iFax, which allows them to track time and produce data-rich reports for billing purposes.
This is one of the reasons why legal firms are using iFax – it's extremely useful when working on larger cases with multiple moving parts or deadlines.
In addition, you can send a single fax to multiple recipients through the fax broadcasting feature, saving you more time and energy whenever you fax recurring files to clients.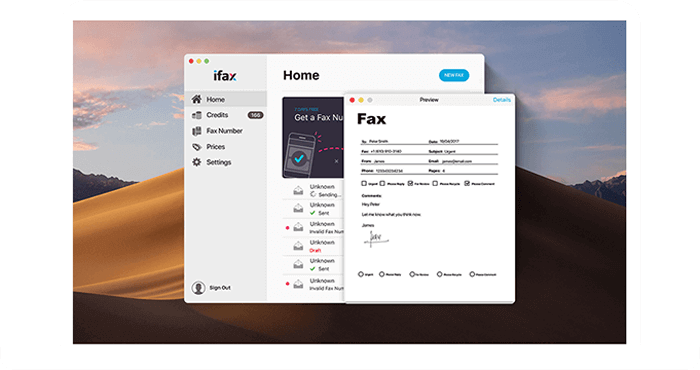 #5: Don't get stuck in a paper jam again!
Faxes are often jammed up at busy times or misplaced during hectic workdays. With iFax, there's no need to worry about long hold times or if a fax has been successfully sent.
Documents are transmitted electronically (and never lost), so you don't need to wait around all day for confirmation. The handiest benefit of online faxing is that documents are always sent and received immediately.
You will receive a notification regarding the status of your fax, so there is no need to worry about a missent fax again.
#6: Enjoy better security
Emailed documents can easily be intercepted, disclosed, or otherwise compromised because they're transmitted over public internet networks.
With iFax, your files are sent using a secure connection for total peace of mind—the same technology banks and other financial institutions use.
Industry-standard AES 256-bit end-to-end encryption, a GLBA, and HIPAA compliant that protects your data from unauthorized access, keeping sensitive information confidential.
#7: Attach photos and PDFs to outgoing faxes with ease
With iFax, attaching photos or documents such as contracts or legal analysis is as easy as sending an email attachment—and just as simple for recipients to download on their computer or mobile device.
Online faxing makes it possible for you to quickly assemble evidence or share case-related materials without having to print, scan, and fax paperwork.
#8: Increase productivity with time-saving scheduling options
The average lawyer spends up to 30 minutes a day looking for documents and faxes—time that could be better spent on client matters.
iFax makes managing your schedule easy by allowing you to remotely store your files in your secured account and access the online portal 24/7. You'll never have to worry about another lost fax again.
Final Thoughts Why Legal Firms Are Using iFax
We have shared why legal firms are using iFax and why online faxing is beneficial to lawyers and attorneys.
These benefits include increased productivity, reduced costs, time savings, convenience for clients out of town or in another country, better security, and others.
But there are still more reasons why legal firms should be using our service. Have you considered how your customers will feel when they can send a document to your office with just one click?
Or, if you use iFax as part of your process—you won't have any paper jams on those busy days where everyone shows up at once.
If this sounds like something you want to explore further, it's high time to explore iFax Professional and start sending faxes from any device you love to use.
HIPAA compliant faxing
Online faxing