In the fast-paced world of modern offices, effective communication is paramount. To meet this need, the Brother MFC-7240 Fax Machine offers an array of advantages for seamless office communication.
The Brother MFC-7240 is an affordable laser all-in-one that combines fast, high-quality monochrome printing and copying, scanning, and faxing in one compact device. From its user-friendly interface to its advanced features, the Brother MFC-7240 caters to the evolving needs of businesses.
In this post, we will explore the invaluable benefits it brings to office communication. We will highlight its key features and talk about how the MFC-7240 competes with online faxing services.
Key Features of the Brother MFC-7240 Fax Machine
The Brother MFC-7240 Fax Machine offers a range of key features that enhance office communication needs. Let's discuss those distinct features below.
High-speed transmission
The Brother MFC-7240's high-speed transmission of 21ppm ensures that your faxes are sent and received quickly and efficiently. This feature is particularly crucial in today's fast-paced business environment.
Large Auto Document Feeder (ADF)
Another standout feature of the Brother MFC-7240 is its ample auto document feeder (ADF), which allows you to load 20 documents at once, saving you time and effort.
High-yield toner
The Brother MFC-7240 also boasts an expansive toner capacity that will enable you to print or fax numerous documents before needing to replace the cartridge.
Top-notch scanning
With the Brother MFC-7240's interpolated scanning resolution of up to 19200 dpi, you can produce high-quality monochrome scans in various file formats including PDF, Secure PDF, JPEG, and TIFF.
Wide compatibility
The Brother MFC-7240 offers wide compatibility with various fax protocols and systems. This compatibility ensures seamless integration with your existing office communication setup, allowing for smooth and convenient faxing operations.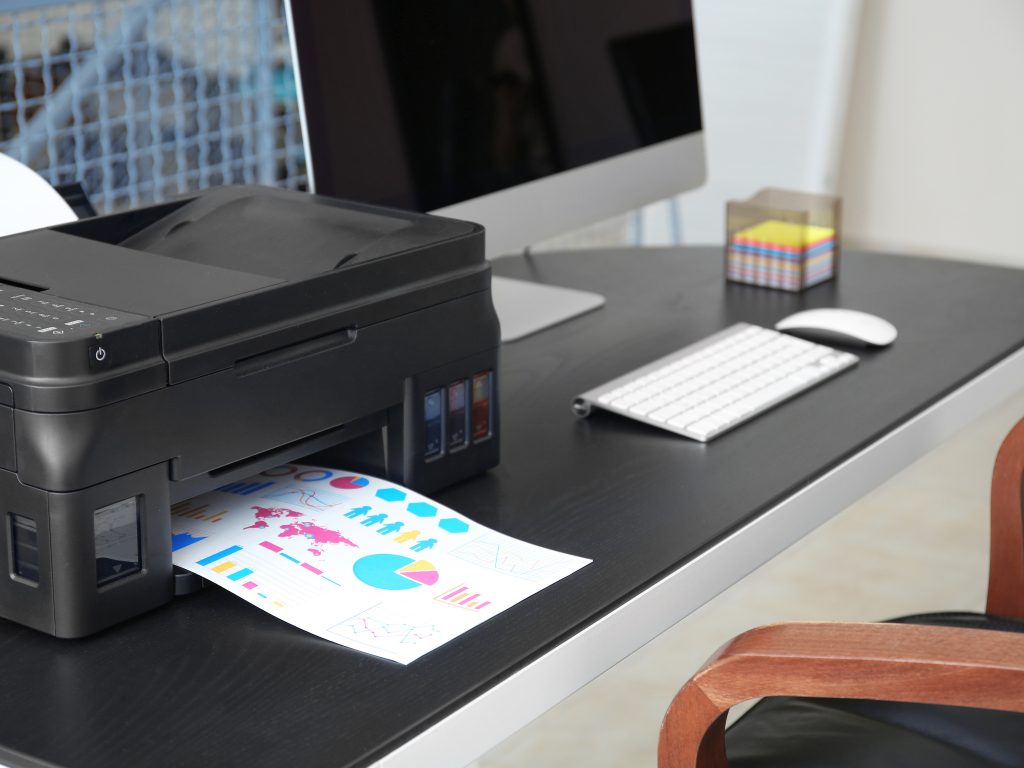 Sending and Receiving Faxes with Brother MFC-7240
Sending and receiving faxes with the Brother MFC-7240 is a simple process. Here's a step-by-step guide:
Load your document into the large auto document feeder (ADF)
Enter the recipient's fax number using the keypad or select a contact from the address book.
Press the "Fax" or "Send" button on the control panel.
Wait for the MFC-7240 to scan and transmit the fax. The high-speed transmission ensures quick delivery.
To receive faxes, make sure the machine is connected to a phone line.
When a fax comes in, the MFC-7240 will automatically detect it and start printing the received document.
Retrieve your faxed documents from the output tray.
With these simple steps, you can effortlessly send and receive faxes using the Brother MFC-7240, making it a reliable and user-friendly solution for your office communication needs.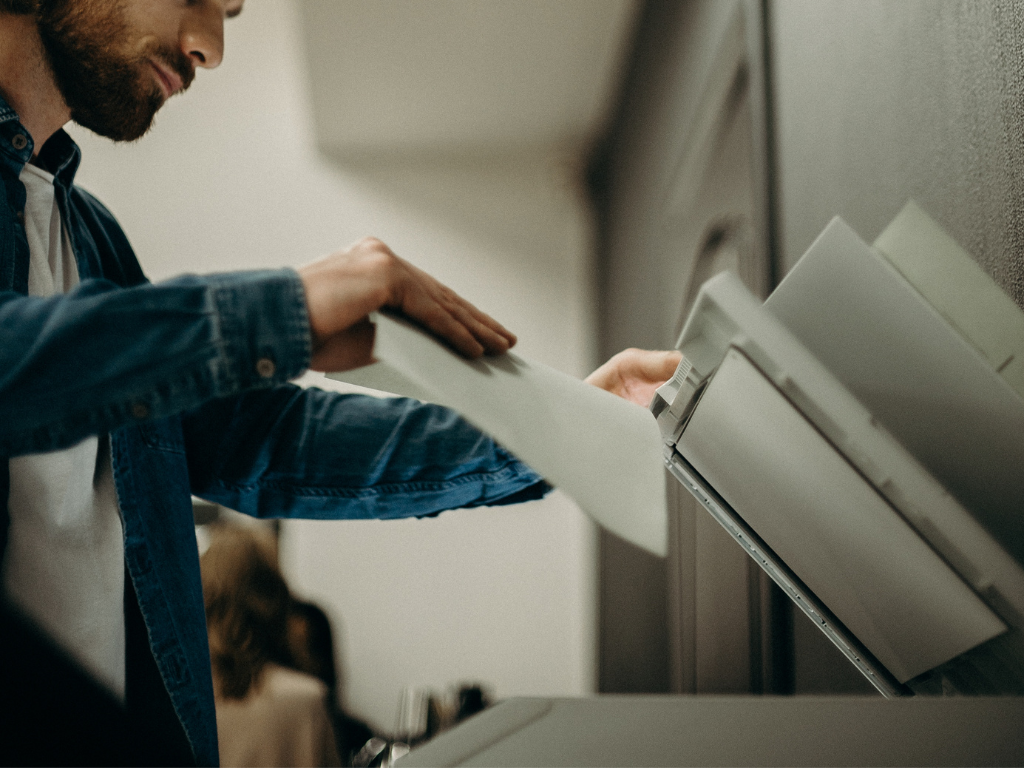 How Does iFax Compare with Traditional Fax Machines?
Comparing iFax with traditional fax machines simply reveals why this modern solution stands head and shoulders above any others for modern office communication needs.
iFax allows for convenient fax transmission and reception directly from smartphones, tablets, and computers, eliminating bulky fax machines and phone lines entirely. Its intuitive user interface and features help streamline the whole faxing experience.
iFax provides seamless integration with popular productivity tools, email platforms, and cloud storage services, enabling efficient document workflow management. You can easily access and send faxes from anywhere, anytime, making it ideal for remote teams and on-the-go professionals.
iFax users can enjoy features like electronic signatures, annotation tools, and fax scheduling. Plus, iFax offers affordable subscription plans, eliminating the need for costly maintenance, ink, and paper associated with traditional fax machines.
Overall, iFax stands out from traditional fax machines by providing an innovative faxing solution tailored to fit the demands of modern workplaces.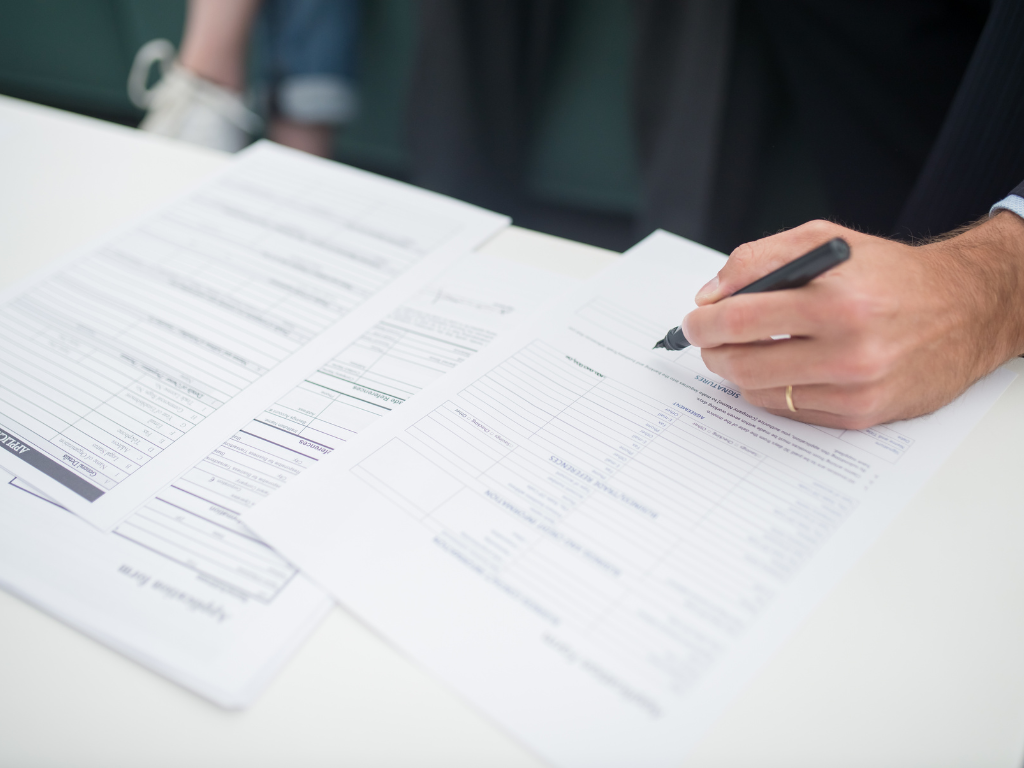 Transitioning from the Brother MFC-7240 to Online Faxing
As technology develops, more businesses are making the switch from traditional fax machines like the Brother MFC-7240 to online faxing solutions such as iFax for their faxing needs.
By transitioning to iFax, you can enjoy the convenience of accessing your faxes anywhere, anytime. No more waiting for printed faxes or being tied to the office. iFax ensures that your fax communication is mobile and flexible, empowering you to stay connected and productive on the go.
Make the switch to iFax today and experience the benefits of a modern, efficient, and eco-friendly faxing solution. Streamline your office communication, save time and resources, and join the growing number of businesses that are embracing the future of faxing.
Sign up for iFax now and start faxing with ease.
brother fax machine
Brother MFC-7240