The Canon G7020 is an all-in-one wireless printer that can print, copy, scan, and fax. With its dependable features, you can count on it to keep up with all your home office needs. Plus, it offers high-yield printing at low ink costs, which makes it ideal for anyone running a small business.
What about its fax feature?
With the Canon G7020 printer, you can fax high-quality documents and enjoy fast transmission speeds of up to 3 seconds per page. More importantly, you can easily fax without going through some complex steps.
Read on to find out how.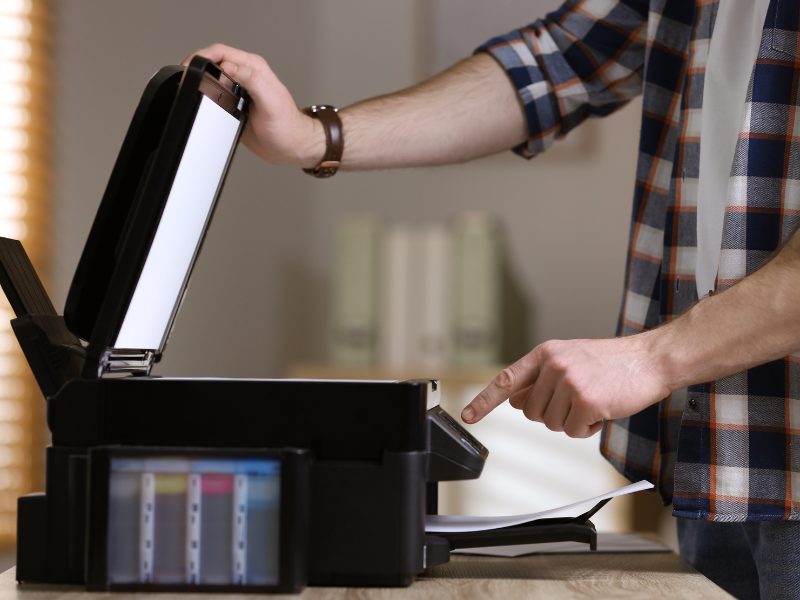 Canon PIXMA G7020: Features Rundown
The G7020 is part of Canon's PIXMA line of printers. It is known for its high-yield yet low-cost printing capacity without the complicated setup. If you happen to have this model (or currently thinking of getting one), here's a brief rundown of its key features:
Multifunction office solution
Wireless connectivity
High-volume printing
Efficient ink usage
Fast fax transmissions
PC Fax function
Let's dive into how each feature can help streamline your office tasks.
Multifunction office solution
The Canon G7020 printer can print, fax, scan, and copy documents, making it an ideal tool for home offices and small businesses. It is a multifunctional device with a large 350-sheet plain paper capacity. Plus, it supports duplex printing, which helps lower your overall printing costs.
Wireless connectivity
With the PIXMA G7020, you can experience effortless printing as it can connect wirelessly with your device via Wi-Fi or Ethernet. Or, you can use the Canon PRINT app to print directly from your mobile phone. For devices running on Android or iOS, you can use Mopria or Apple AirPrint without downloading additional apps.
High-volume printing
The Canon G7020 printer can print up to 6,000 black and 7,700 color pages. It also features a hybrid ink system that uses pigment and dye-based ink colors to produce sharp text and vibrant images. If you want variety, you can also use this printer to print documents on various media types (e.g., envelopes, glossy paper, magnetic photo paper).
Efficient ink usage
Another key feature of the Canon G7020 all-in-one printer is its efficient ink usage. It uses a refillable ink tank system, which helps reduce the need for frequent cartridge replacements. You can rely on it to print hundreds or even thousands of pages without running out of ink.
Fast fax transmissions
Since the G7020 is a multifunctional printer, it can fax documents like any conventional fax machine. Its built-in modem can send and receive fax data of up to 33.6 Kbps or about 3 seconds per page for monochrome documents. You can also use this printer to fax documents in high-quality.
PC Fax function
The Canon G7020 printer fax model lets you send and receive faxes directly from your computer. It's a convenient way to fax documents, especially since it doesn't require a physical phone line. All you need is to set up the Canon IJ Network Tool on your PC so it connects to your printer.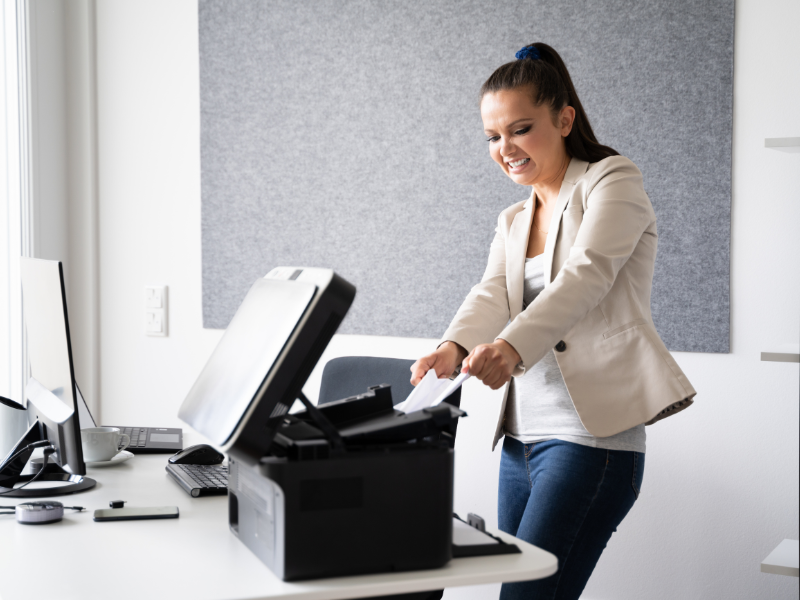 Setting Up the G7020 All-In-One Printer for Faxing
Setting up the PIXMA G7020 for faxing is easy. Check out these practical setup tips to ensure that your printer is ready:
Connect the printer to a telephone line. Faxing from an all-in-one printer like the Canon G7020 requires a phone connection. Alternatively, you can use its PC Fax function to fax without a phone line.
Turn the printer on. Press the power button next to the menu button. You will know if it's on because it will display some text on the fax standby screen.
Configure the fax settings. Use the left and arrow buttons to configure the printer based on your desired fax settings. Press OK to confirm.
Do not unplug or turn off the printer while the fax is ongoing. Doing so could abort the transmission, leading to unsent faxes or incomplete pages.
How to Send a Fax Using the Canon G7020 Printer
Like any all-in-one wireless printer, sending a fax using the Canon G7020 requires an internet or an active phone line. Below, you will find the steps on how to fax from the G7020 printer directly:
Given that the printer is already turned on, your next step would be to load the documents on the ADF (automatic document feeder).
Use the dial pad to enter your recipient's fax number. Or, you can select Directory from the printer's menu to send a fax to a registered recipient.
Press the black button for faxing black pages or the color button for faxing colored pages. After this, the printer will start scanning the documents.
Wait until the printer finishes its scan. Once done, it should send the faxes automatically. If you want to cancel the transmission while it's progressing, simply click the Stop button.
Once the printer sends the fax, it should print a confirmation page. Double-check the details to see if there were errors during transmission.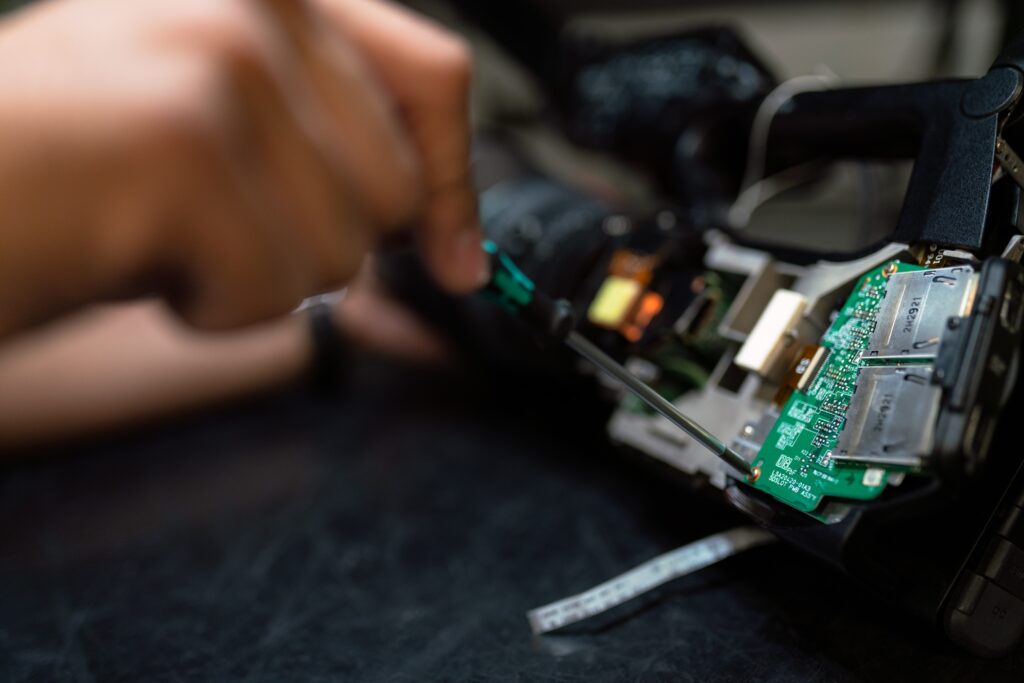 Canon Printer Not Faxing: Quick Fixes
In some instances, you might encounter issues like failed fax transmissions or poor print quality. Here are some quick fixes that might help resolve these problems:
Unable to send a fax
Check whether the phone cable is plugged correctly into the printer. You could also send a test fax and see if your document gets delivered. If yes, then your recipient's fax machine could be the problem.
Poor print output
If the print quality from your G7020 fax printer is poor, it could be due to low ink levels. In this case, try replacing the ink bottles. Avoid refilling the bottles, as these may cause further issues.
ADF problems
There might be instances where the automatic document feeder fails to detect when the paper is loaded. This could be due to dirty or blocked sensors. Try cleaning the sensors. You could also check the paper stack and see if it needs to be adjusted.
Effortlessly Fax Without a Canon G7020 All-In-One Printer
If faxing with a Canon G7020 printer seems unlikely, you can always use online fax. It's a fast and convenient alternative, especially if you lack access to a working fax machine. This is where iFax comes in.
With our online fax service, you can fax in high-quality while achieving optimum outputs. There's no need to replace empty ink bottles or reload documents on paper feeders. Plus, it's an efficient way to work or do business since you can fax from everywhere. You can also use any device to fax, like your PC, laptop, tablet, or phone.
With iFax, you can fax while adhering to compliance laws like HIPAA and GLBA. You can also protect your sensitive documents from malicious users. Best of all, there's no wasting time printing and scanning pages.
Let our online fax service do the faxing so you can focus more on keeping your transactions going. Create an iFax account today and see how easy it is to fax without a fax machine.
canon fax machine
canon printers
fax machines