The HP 1250 Fax Machine is a versatile and reliable device. Its features are guaranteed to make communication easier and improve productivity in the workplace. Learn more as to how it came and how it fares with the ruse of online faxing in terms of convenience and efficiency in use.
Key Features of the HP 1250 Fax Machine
Error correction mode (ECM)
The Error Correction Mode (ECM) feature of faxing with HP 1250 ensures reliable and error-free transmission of faxed documents. This ECM technology is able to detect and correct errors that may occur during the process of transmission.
In turn, this ensures the integrity of the received document, especially in cases wherein the line connection is low. With ECM, the HP 1250 Fax Machine ensures that faxed documents are accurately received, providing clear and legible copies.
Inbuilt scanner
The HP 1250 Fax Machine is equipped with an inbuilt scanner that offers the convenience of scanning documents directly from the device. Having a feature like this removes the need for separate scanning equipment, and so this saves space and simplifies the workflow at the office.
With the inbuilt scanner, people will be able to identify and convert physical documents into digital files, which can then be moved via fax or stored electronically for future reference. This versatility enhances productivity and enables seamless integration of scanning capabilities into faxing processes.
With these essential features, the fax machine HP 1250 serves as a reliable and efficient solution for businesses seeking an advanced faxing device.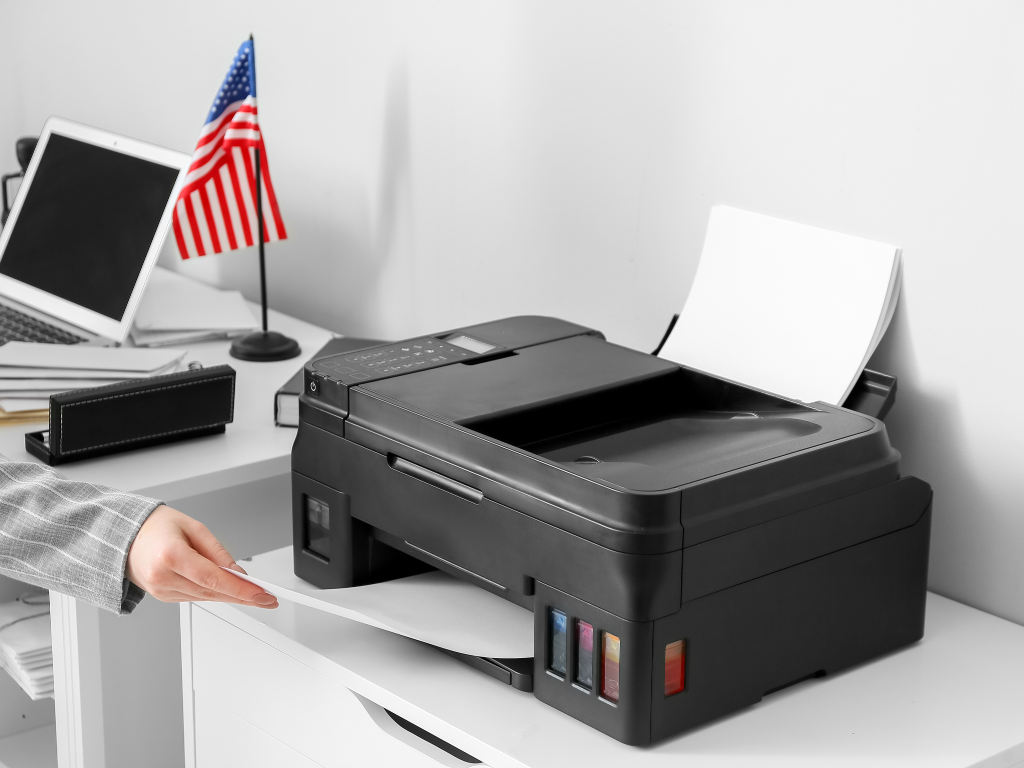 How to Use the HP 1250 for Sending and Receiving Faxes
To effectively use the HP 1250 fax machine for sending and receiving faxes, follow these simple steps.
To send faxes
Ensure that the machine is connected to a power source and a telephone line. Once powered on, place the document you want to fax in the automatic document feeder (ADF) if there are multiple pages.
Enter the recipient's fax number using the numeric keypad on the control panel. Don't forget to check the number to make sure that the fax is sent to the correct destination.
If needed, you may also adjust settings like the resolution or contract of your fax.
Once finished, press "Send" or "Start" button to initiate the fax machine.
To receive faxes
Ensure that the HP 1250 Fax Machine is in the appropriate mode. Set it to "Fax" or "Auto Receive" mode to automatically receive incoming faxes.
Don't forget to check if you have enough paper. Make sure as well that your machine is connected to a working telephone line.
Once the fax has been received, the machine will automatically print it out.
Moreover, the HP 1250 Fax Machine offers features like speed dialing, which helps you store frequently used fax numbers for quick and easy access. You can also manage settings such as ring patterns, fax headers, and transmission reports through the control panel menu options.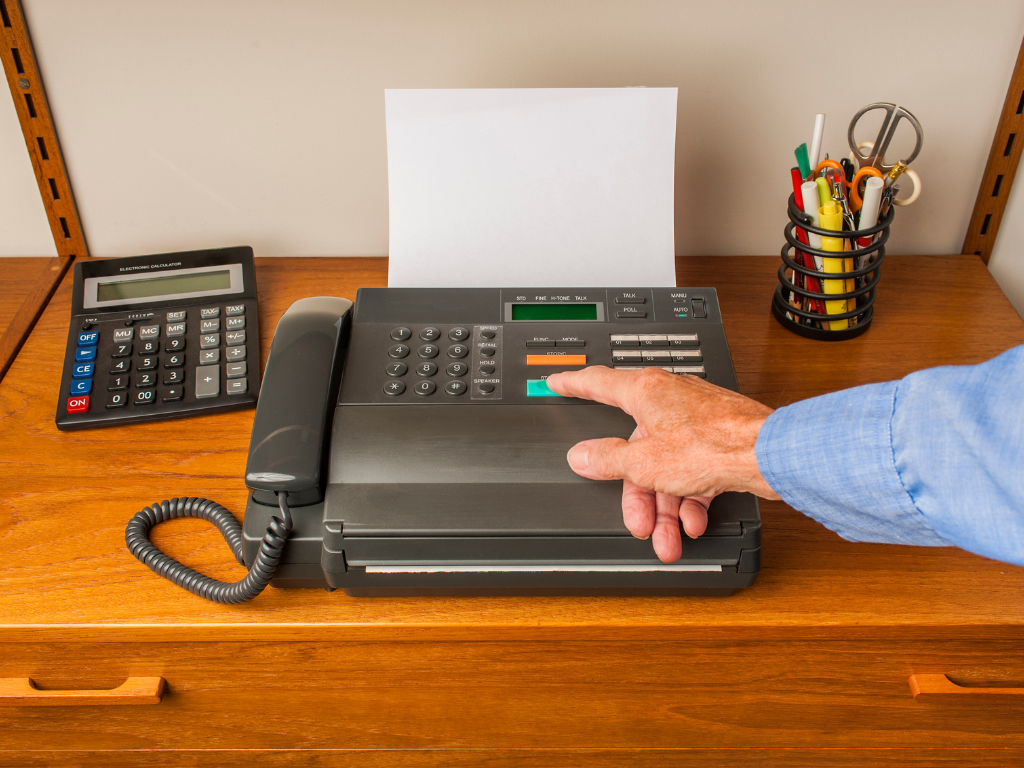 Advantages of Online Faxing Over Traditional Fax Machines
The advantages of online faxing over traditional fax machines are numerous and significant.
No physical equipment
Through the use of online faxing, users can send and receive faxes directly from their smartphones, eliminating the need for dedicated fax lines and physical documents. This saves hardware, paper, and ink cartridges costs, making it a more cost-effective solution for businesses.
Mobility
Users can access and manage their faxes from anywhere as long as they have an internet connection. There's no longer a need to be tied to a specific location or rely on physical fax machines.
Security
Transmitted documents are encrypted, ensuring the confidentiality and integrity of sensitive information. This greatly minimizes the risk of unauthorized access and interception, providing consumers with peace of mind for their business communications.
Online faxing platforms often offer additional security features like password protection and access control, further bolstering document security.
Online faxing offers advantages such as cost-effectiveness, mobility, and enhanced security compared to traditional fax machines. Overall this can simplify the faxing process, increase productivity, and maintain the confidentiality of sensitive documents.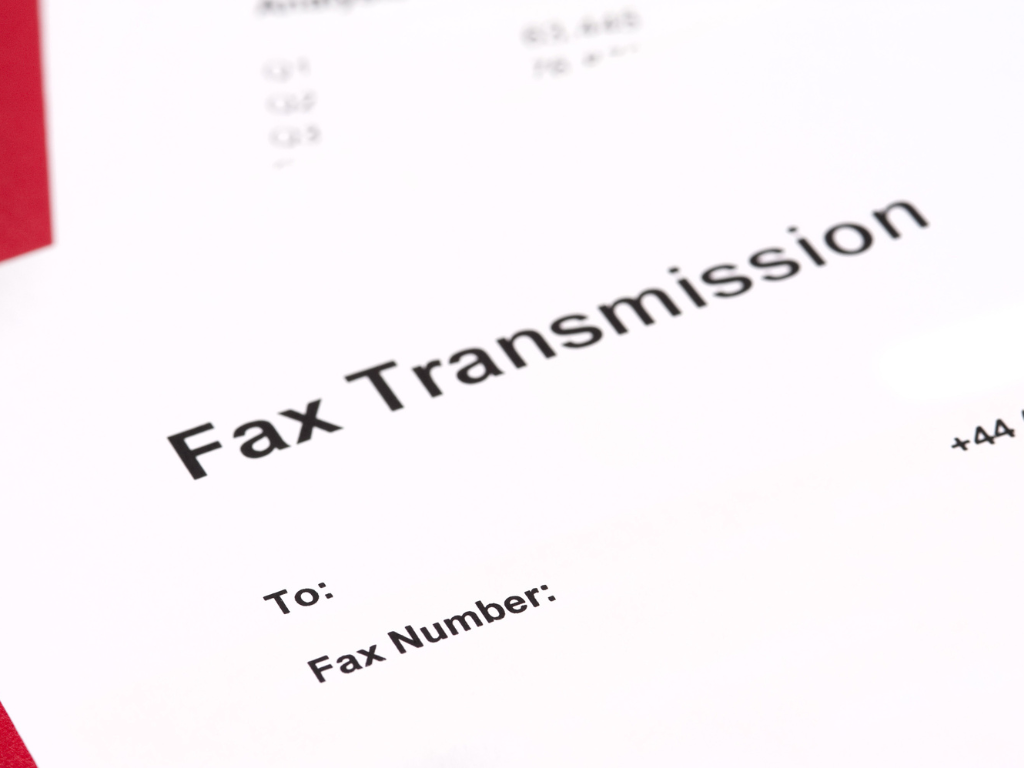 Comparing the HP 1250 Fax Machine and iFax: Which One is Better?
The HP 1250 fax machine offers physical hardware with multifunction capabilities, making it an ideal choice for those who require versatile functionality in their office operations. With its error correction mode, inbuilt scanner, and security features, the HP 1250 Fax Machine provides reliability, convenience, and data protection.
On the other hand, iFax is a digital faxing service that operates through mobile apps or web platforms. It offers the advantage of mobility, allowing users to send and receive faxes directly from their digital devices. It is a suitable choice for those who prioritize convenience and flexibility.
The decision between the HP 1250 Fax Machine and iFax ultimately depends on individual requirements. For those seeking a physical device with multifunction capabilities, the HP 1250 Fax Machine may be the better choice.
Alternatively, if mobility, convenience, and advanced digital features are paramount, iFax offers a seamless and secure digital faxing experience.
Take the first step towards transforming your day-to-day operations by signing up for an account or booking a demo with iFax. Discover the incredible benefits this upgrade can bring to your business communication.
HP 1250
HP 1250 Fax Machine
HP fax machine