In today's fast-paced business landscape, having a reliable and efficient fax machine is essential for online faxing, communication, and document transmission. One option that stands out is the Epson 4750 fax machine.
By analyzing its key features, performance, and overall suitability, we will provide a comprehensive assessment to help businesses make an informed decision. From its advanced faxing capabilities to its additional functionalities, learn whether it can meet the diverse requirements of modern enterprises.
Key Features of the Epson 4750 Fax Machine
The Epson 4750 fax machine encompasses a range of critical features that make it a compelling choice for businesses seeking a reliable and efficient faxing solution. It has superior faxing capabilities, advanced printing features, and user-friendly connectivity options.
The Epson 4750 offers a comprehensive package that caters to the diverse needs of modern business environments.
Speed and memory
With fast transmission speeds and robust fax memory, this machine ensures that your important documents reach their destination promptly and securely. Whether you need to send urgent contracts, reports, or important correspondence, the Epson 4750's faxing capabilities provide reliable and hassle-free transmission.
Automatic document feeder
The 4750's advanced printing features include an automatic document feeder (ADF) for seamless batch scanning and printing. While duplex printing is for efficient double-sided printing, and borderless printing is for stunning visuals.
Connectivity
The machine offers various connectivity options, including USB, Ethernet, and wireless connectivity, ensuring seamless integration into different office environments. The wireless connectivity feature allows for convenient printing and scanning from mobile devices, enabling users to maximize productivity and flexibility.
Easy to operate
The intuitive control panel and user-friendly interface make operating the 4750 effortless, even for those without extensive technical expertise. Additionally, the machine's compact design and easy-to-navigate settings contribute to a streamlined and efficient user experience.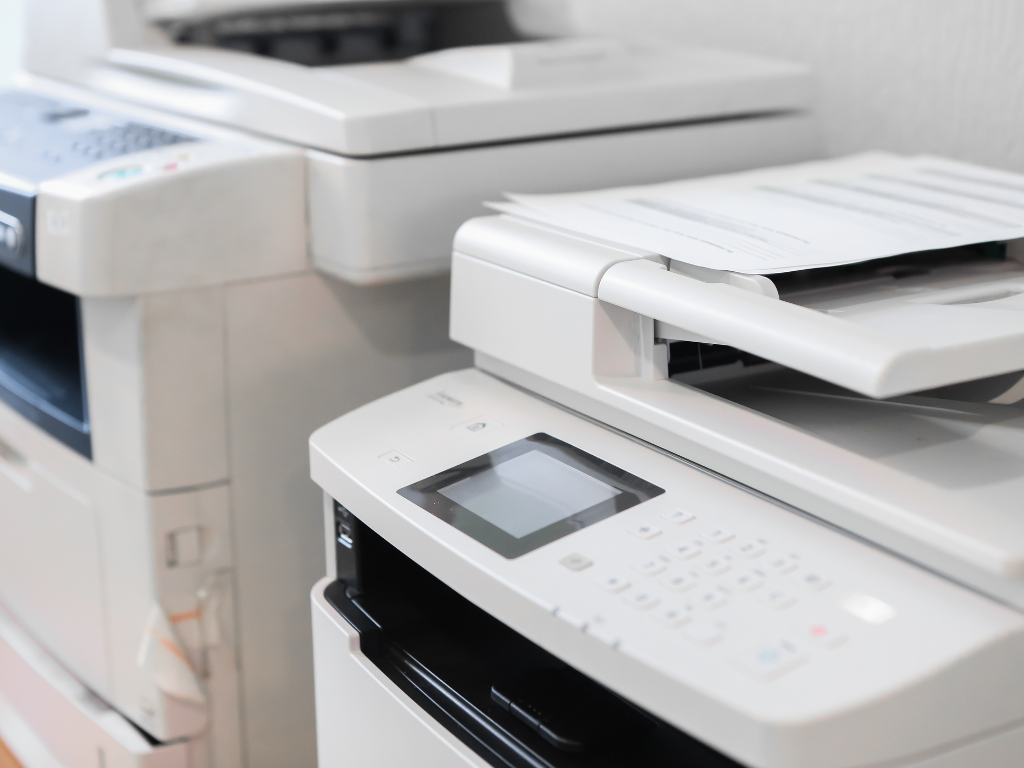 How to Use the Epson 4750 for Faxing Documents
Using the Epson 4750 for faxing documents is a straightforward process that leverages its advanced features and user-friendly design. Powered by PrecisionCore® and featuring revolutionary cartridge-free printing, the Epson 4750 offers a convenient and cost-effective solution.
To send:
On the printer's control panel, navigate to the faxing function using the 2.4″ color touchscreen. Enter the recipient's fax number using the keypad or select a contact from your saved contacts list. Double-check the number for accuracy to avoid any transmission errors.
Review any additional fax settings, such as resolution or contrast adjustments, to ensure the desired quality of the faxed document. The fax machine Epson 4750 offers high-quality fax transmission, capturing fine details and producing professional-looking output.
Once you have reviewed the settings, initiate the fax transmission. The Epson 4750 will scan the document and send it through the connected phone line to the recipient's fax machine.
During the process, the 4750 may display a progress indicator or provide notifications to keep you informed about the status of the transmission.
The high-capacity 250-sheet paper tray ensures that you can fax large volumes of documents without frequent paper refills.
Why Choose iFax Over Traditional Faxing
Considering the physical limitations and line reliance of traditional faxing, online faxing may be a much more suitable alternative.
iFax provides a modern, efficient, and cost-effective solution that streamlines the faxing process and aligns with the needs of businesses in the digital age. Here are some of its other advantages.
iFax eradicates the requirement for fax equipment, reducing capital expenditures and freeing up spaces around the workspace.
iFax sends and obtains receives straight from digital devices like PCs, smartphones, or tablets, providing adaptability and portability.
Furthermore, iFax decreases paper consumption, fostering ecological sustainability.
Moreover, iFax boasts advanced security characteristics, including encrypted data transfer and password-secured entry, safeguarding the privacy and reliability of faxed documents.
Which Is Better: Epson 4750 and iFax?
When comparing the Epson 4750 fax machine and iFax, the ideal option is contingent on the distinct requirements and preferences of your enterprise.
The Epson 4750 delivers a thorough experience with its exceptional faxing proficiencies, sophisticated printing, and intuitive connectivity options. It contributes a physical presence and capital savings via its cartridge-less printing design.
Alternatively, iFax provides the advantages of a cloud-centric online faxing service, highlighting accessibility, expandability, and heightened security. With iFax, companies can send and receive faxes from any internet-enabled device, removing the necessity for physical apparatus and diminishing paper usage.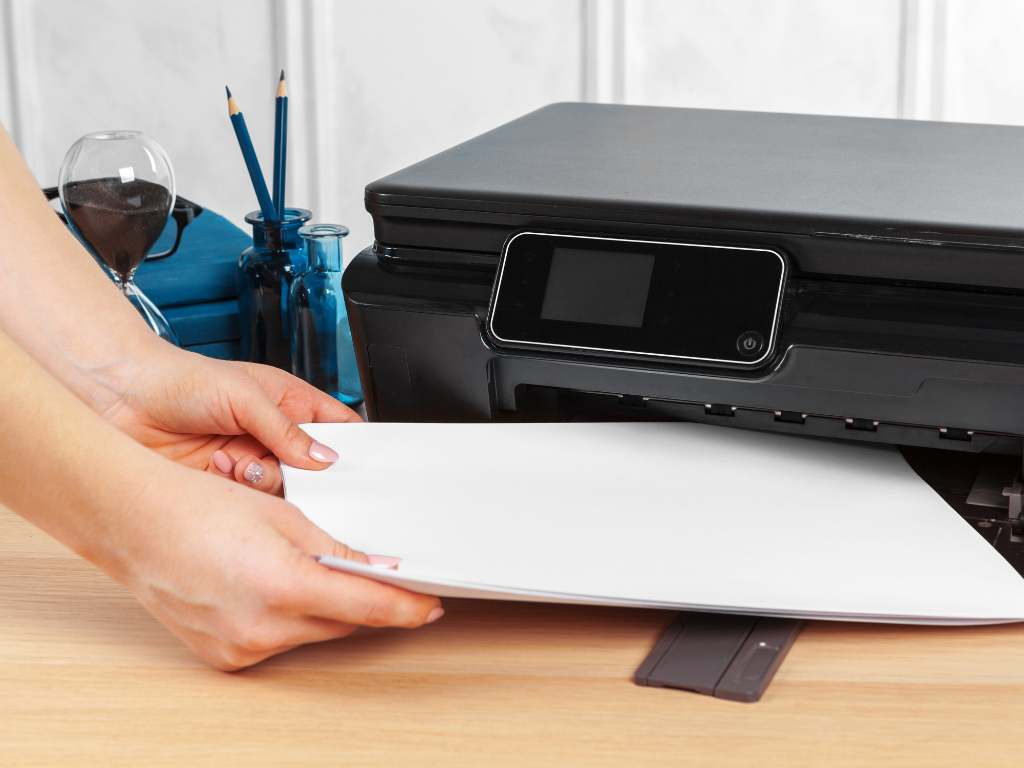 Conclusion: Epson 4750 or iFax
Deciding between the Epson 4750 and iFax eventually hinges on factors such as the inclination for physical equipment, the necessity for printouts, and the adaptability of cloud-centric services.
If companies value the convenience of tangible printing, advanced capabilities, and economic efficiency, the Epson 4750 may be the more suitable choice.
Conversely, if businesses highlight adaptability, scalability, and paper-free operations, iFax can present the benefits of a cloud-driven solution. These factors will assist businesses in determining alternative that best aligns with their specific faxing needs and productivity objectives.
If iFax's capabilities align best with your corporate requirements, seize the opportunity now – sign up for an account or schedule a demonstration today to discover how iFax can enhance your productivity.
Epson 4750
Epson 4750 fax machine
Epson fax machine