Companies increasingly rely on productivity and security apps to improve their workflow. Remote and hybrid teams are fast becoming the norm, which is driving the rapid adoption of collaboration apps. Using digital tools for distributed teams makes it easier to get things done even when members are in different locations.
That's why we've come up with a list of top-rated software for the home office. Whether you're looking for an app to help you focus, fax online, or keep track of your to-do list, we've got you covered.
Best Software for Your Home Office
1. Be Focused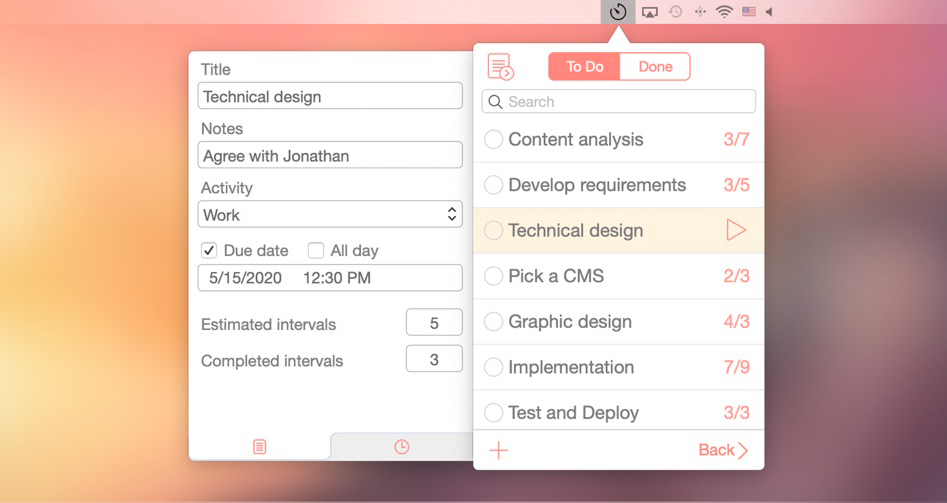 Be Focused – Focus Timer is an app that combines timeboxing and the Pomodoro method to increase your productivity. Timeboxing restricts the amount of time you spend on a task, providing a sense of focus.
It's based on Francesco Cirillo's Pomodoro Technique, which requires you to work for 25 minutes before taking a 5-minute break. After four Pomodoros, you will get an extended break (15-30 minutes). You may adjust the settings manually and change the duration of breaks.
This virtual timer also lets you keep track of working hours and set goals for each day or week. What's more, you can activate the focus mode to limit the number of distractions that may come from social media or other apps.
2. Evernote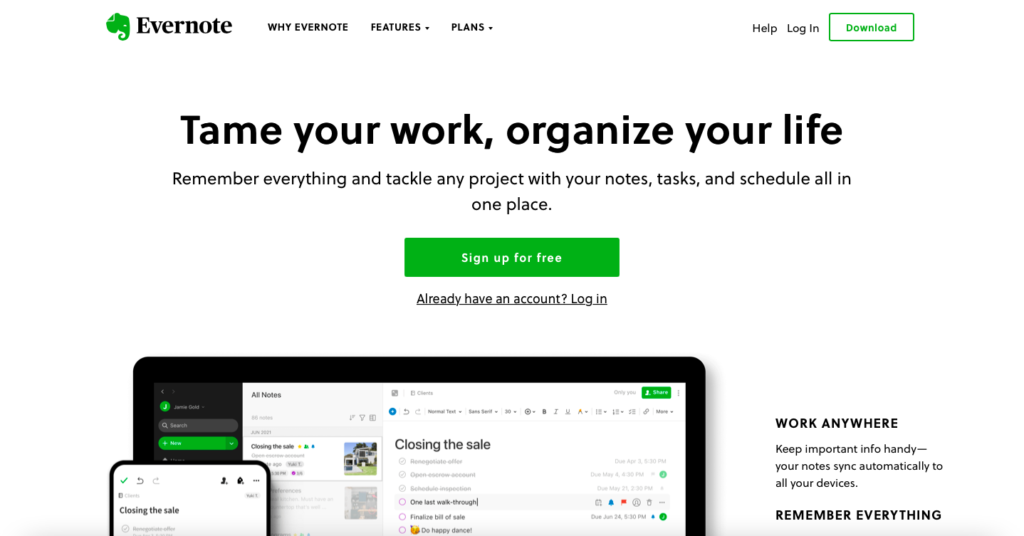 Evernote allows you to quickly capture ideas, tasks, and other things you want to remember. It's available on all devices. This means you can access files whether you're working at your office or traveling.
To use Evernote as your task manager, create different notebooks for your projects. Add the project name as a tag next to each note that contains information about the project, such as documents, screenshots, images, or minutes of meetings. The search option makes it easier to find anything stored in your notebooks.
You can invite others to view or edit documents with shared notebooks. If you install an Evernote widget on your web browser, you can easily pin an article or blog post and save it. This is useful when you're researching or drafting articles.
3. Google Workspace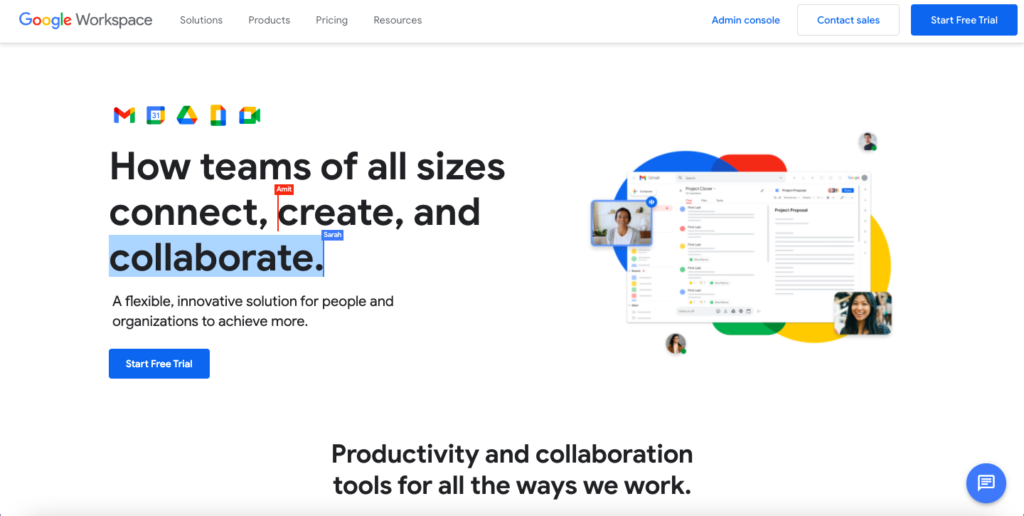 Google Workspace is a free online productivity suite. It includes Google Docs as its word processor, Google Sheets as its spreadsheet, and Google Slides as its presentation tool.
If you're using a laptop or desktop computer, all you need is an internet connection — you don't need to download applications to use Google Workspace. Smartphone users also have the option to download Google's mobile apps to Android and iOS devices.
Other key features of Google Workspace include end-to-end encryption and cloud-based file sharing. It also records a detailed history of revisions in documents. You can store files in Google Drive for collaboration with your coworkers. Keep in mind that the storage limit may vary.
4. Microsoft Office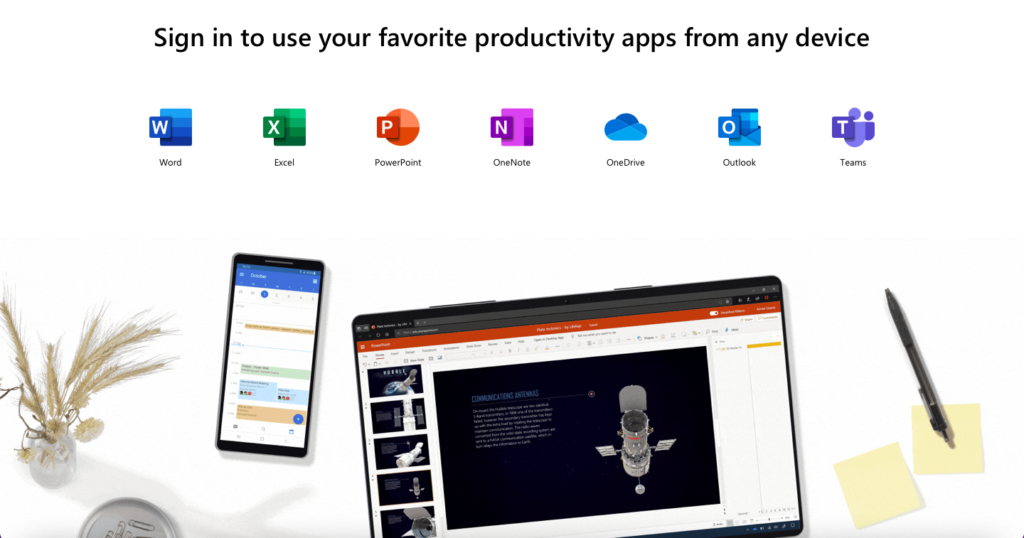 Microsoft Office is a suite of interconnected desktop applications, including Word, Excel, and PowerPoint. Each application offers features designed to help you accomplish all your tasks. For example, you can use a PowerPoint presentation to create a pitch deck, Excel for financial statements, and Word for contracts.
Any user can open the files as long as their computer supports Office file formats, including DOC, DOCX, XLS, and XLSX. You can choose between a subscription-based and one-time purchase of the software that you can install on your computer.
5. Slack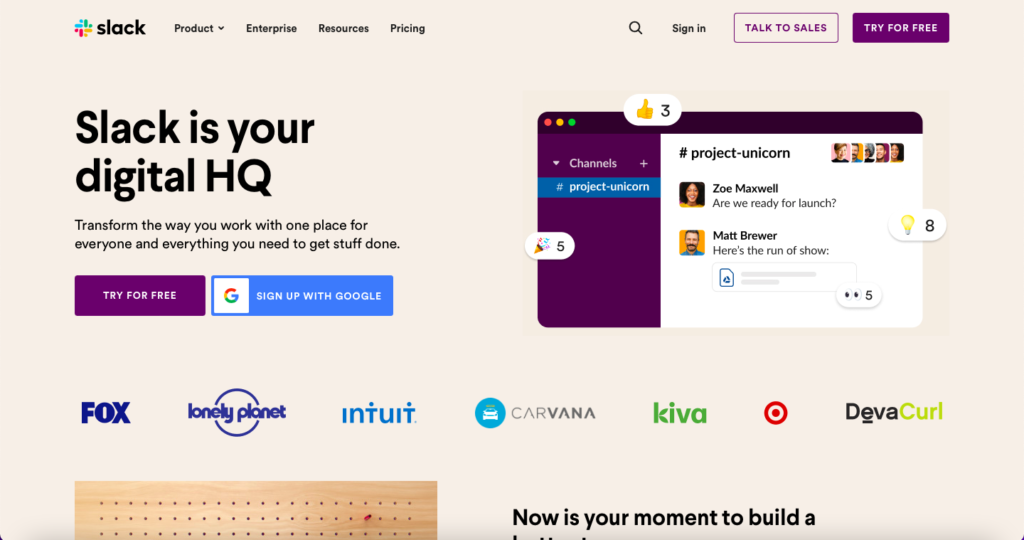 Slack is one of the most popular collaboration tools on the market for good reason. It has a simple interface that lets you chat using direct messages, groups, or channels.
To use it as a task manager, simply create separate channels for each project. Then post all related tasks to the same channel. Anyone in your team can see assignments, ideas, and priority projects at a glance. With Slack, you can find essential conversations based on keywords or phrases.
It's also possible to invite people outside of your organization to collaborate on Slack. Most organizations connect their Slack account to Google Drive, making it easier to share vital information with other users. You can send and receive private messages, photos, and videos.
6. Todoist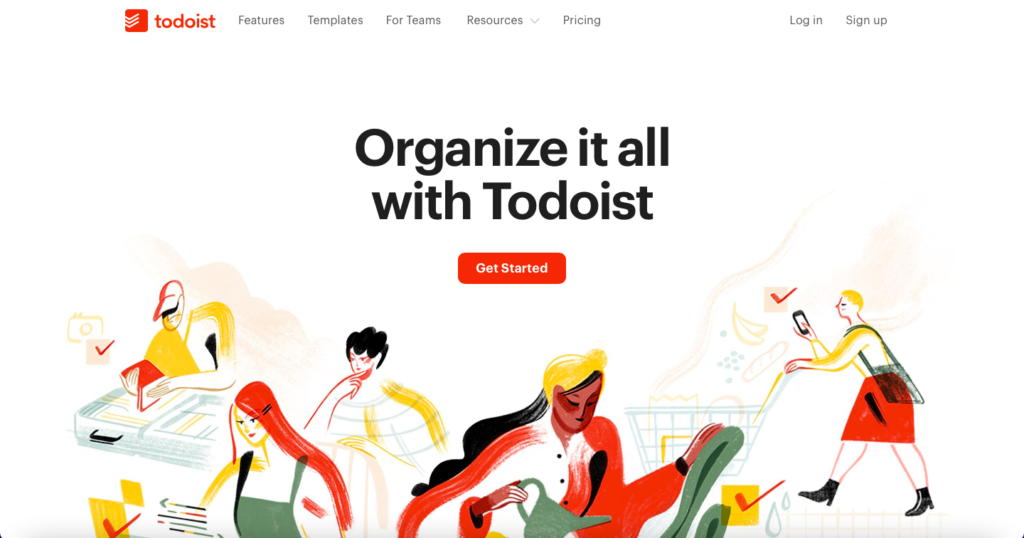 Todoist is an online task management software that helps you get things done with a checklist. You can collaborate with others worldwide, manage projects, and track your progress throughout the day.
You can also set due dates, reminders, and goals so that you can stay on top of your work. Automate your tasks by creating recurring plans for repeating events or habits. If you need to include instructions, simply add comments, attachments, and files to each task.
It lets you assign tasks to yourself or other people. The app lets you invite coworkers, friends, and family to view and edit assigned tasks.
7. Trello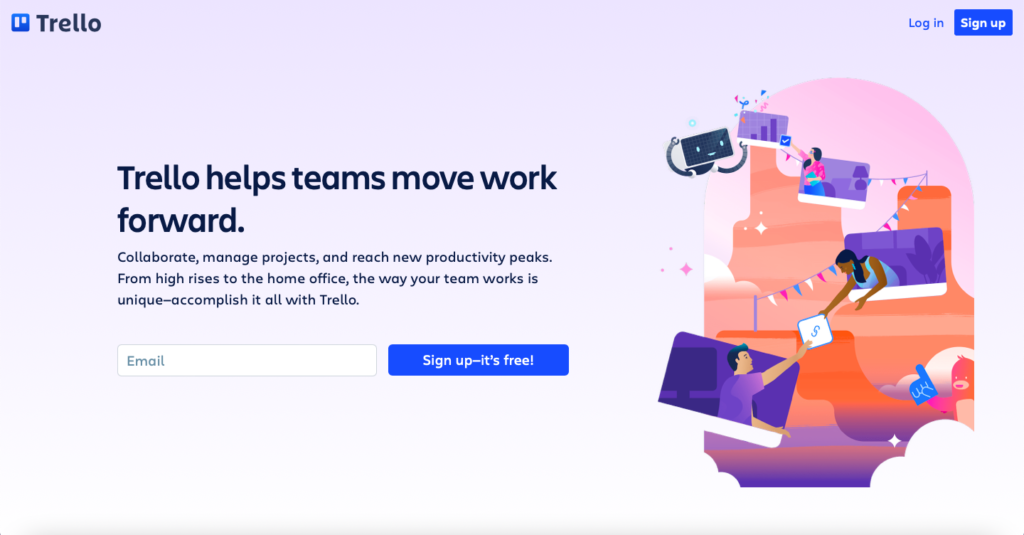 Trello is a project management software that's a great tool for visual or tactile users. It's like using sticky notes but without the hassle of writing everything by hand. Here's what you can find in your Trello dashboard:
Workspaces are Trello's version of a digital office for remote teams. Inside each workspace, you can create boards for each project.
Cards are the basic unit of the boards. Each card corresponds to a specific task. Drag the cards from one list to the other using the Kanban methodology to visualize your work in progress. You can assign a task to yourself or other people within the board by dragging a card to a specific board.
Once each task is completed, move it from one list to another depending on its status, such as "In Progress," "Done," or "Future." You can also use swimlanes to organize your boards, especially if you're working with a large group.
8. iFax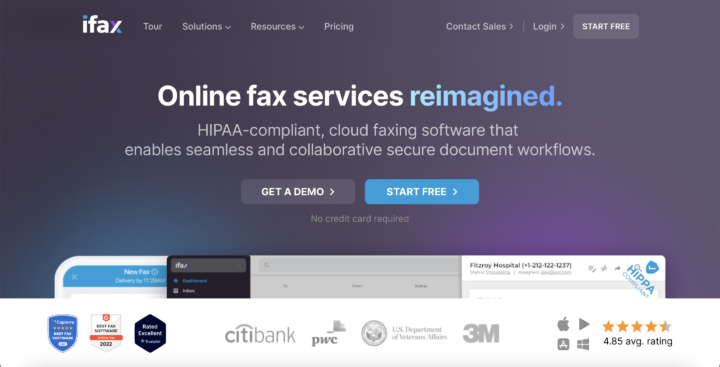 iFax is an online fax service that allows you to send and receive faxes from your phone, tablet, or computer. Here are some of its noteworthy features:
Send a fax from a mobile device by using the built-in scanner.
Import files from your computer, mobile device, or cloud-based storage.
Get a free fax number with a Professional account, or you can port an existing number.
Save faxes in the iFax dashboard and access them anytime.
Automatically sync faxed documents to your Google Drive, Dropbox, or OneDrive account.
Add an extra layer of security with 2FA when logging in on multiple devices.
iFax complies with GLBA and HIPAA to ensure that all fax transmissions are protected online.
Choose iFax for Your Home Office
Are you still overwhelmed by the idea of choosing the best software for your home office? Your shortlisted apps should include these qualities: easy to use, affordable, and compatible with most devices and systems.
iFax meets all of these criteria. It's no wonder that it is one of the most trusted cross-platform fax software for businesses. More than 5 million users use the platform. Even occasional users are happy to use our app because they can send up to five faxes per month free of charge.
See for yourself if iFax software is a good match for your online faxing needs. Sign up today.
best business tools
best online fax service