Faxing nowadays can be done through the Internet. You only need an online fax service to implement the faxing process. There's no need for an analog telephone or fax machine.
Still, investing in a multifunction printer offers several benefits. Take the HP 2140 fax printer, for example. With its dependable features and faxing capability, you can count on it to help improve your faxing workflow.
So how does it work, and how can you use it to send and receive a fax?
Follow along if you want to know the answers.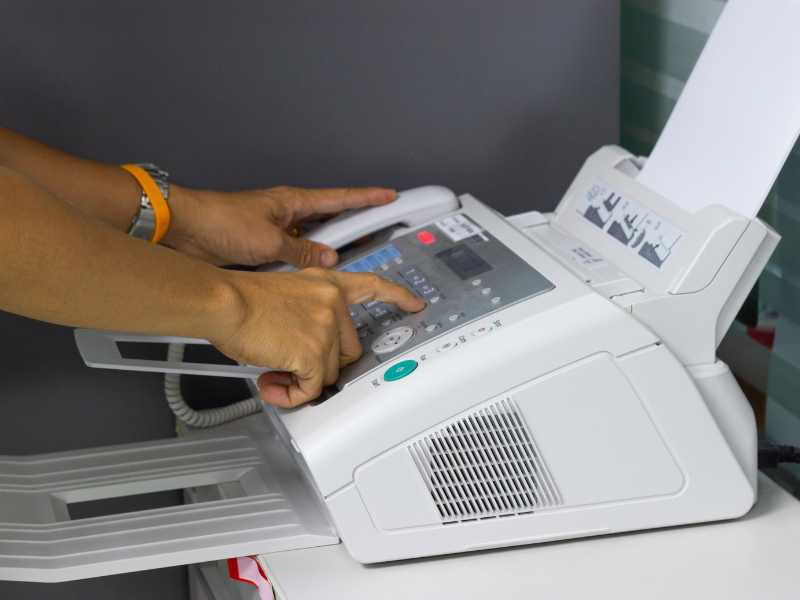 HP 2140 Key Fax Features
To make your workdays more manageable and efficient, consider getting the HP 2140 fax printer. In essence, it's a plain paper fax machine that uses inkjet technology to transmit faxes. Ideal for small to medium-sized businesses, this model can help speed up your faxing while saving money and time.
Inkjet technology
What is great about having an inkjet fax machine is you can fax more while spending less. It's a cost-efficient solution as you can send faxes faster while keeping the cost per page low. You can also fax documents in super fine quality while minimizing the possibility of misprints and errors.
Automatic fax redial
With the HP 2140, you can dial a fax number automatically. Not only does this save time, but it also takes less effort. There's no need to manually redial numbers. The machine will automatically try to resend the fax, which can be crucial when sending time-sensitive records.
Large memory capacity
The HP 2140 fax printer has a 200-page memory, which is large enough to store your essential business documents. You will have plenty of memory for storing incoming faxes. You can also minimize the chances of your faxes going missing.
Speed dialing
Instead of repeatedly dialing the numbers of your frequent contacts, you can use speed dialing to save time. With the HP 2140, you can have up to 100 contacts on your speed dial. Not only does this improve your faxing efficiency, but it also ensures that each fax gets sent to the correct number.
Fax broadcasting
With the fax broadcasting feature of the HP 2140 fax printer, you can quickly send a fax to multiple recipients. It's a time-saving feature, as you can sort and send targeted faxes simultaneously to up to 20 contacts. You won't need to deal with the tedious and error-prone task of manually sending each fax.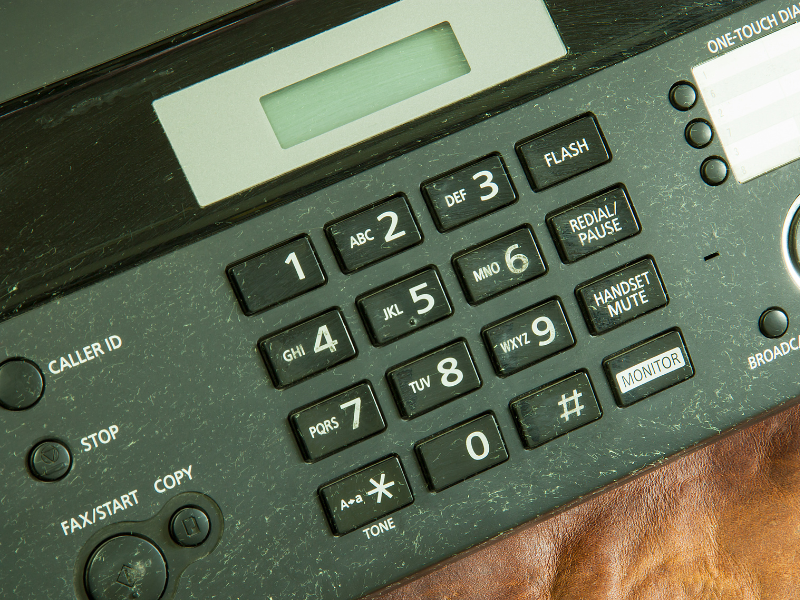 How to Fax Using the HP 2140 Printer
The HP 2140 fax printer is capable of sending and receiving faxes. And like other HP fax machines, it transmits documents via a landline network.
Once you set the machine up, you only need to follow these steps:
How to send a fax
Place the documents you want to fax on the document feeder. You can load up to 15 pages per fax.
On the physical dial pad, enter the number of your recipient. Remember to include the country or local area code (if applicable).

If you use the speed dial option, press the Speed Dial button first. Once you see the Search & Dial appear on the display, press OK. Search until you see the correct number, then press Start.

Wait until the HP 2140 fax printer is done faxing. One way to find out is by looking at the display screen. It should also print a fax confirmation page.
Note: Pressing the Cancel button while the fax is ongoing will abort the transmission.
How to receive a fax
Press Mode/Contrast, then set the answer/receive mode based on your faxing needs or preference. While doing so, remove any documents from the feeder tray.
Choose between FAX, AUTO, or TEL answer mode.

FAX mode – for fax calls only
AUTO mode – for fax and voice calls
TEL mode – voice calls with few or no fax calls

Wait for the fax machine to start printing your incoming faxes. If your printer runs out of ink (or paper) while the fax is ongoing, you can still retrieve the incoming faxes in your machine's memory.
Benefits of Using the HP 2140 Fax Printer
While it's clear that faxing documents online offers more convenience, faxing using a machine like the HP 2140 has its own set of advantages.
Here are some reasons why you should still consider faxing using the HP 2140 printer:
Familiarity. Despite having plenty of options to fax online, fax machines offer a sense of familiarity. You don't need to learn a new process to fax.
Security. There is less chance for your fax to get infected with malware, viruses, and other cyber threats. You can also implement additional physical security measures, such as limiting access to the machine itself.
Low bounce rates. A fax machine has a lower bounce rate, which makes it ideal for sending fax broadcasts and other targeted messages.
No need for internet access. Since faxing from the HP 2140 requires a landline, you can still fax without internet access. You can rely on your machine to send the fax in case something goes wrong with your office Wi-Fi.
Faxing with HP 2140: Maintenance and Care Tips
For your HP 2140 fax printer to last a long time, you must take good care of it. Cleaning its external surfaces won't suffice. Below are some tips to help you care for your fax machine better:
Keep the feeder tray clean
Any dust or debris can block the paper path, often leading to printing and faxing errors. Before loading any document, always check if anything could interrupt or obstruct your faxing process.
Always check for low ink levels
Low ink levels could result in failed transmissions. Simply put, your machine won't be able to print the incoming faxes. To prevent this from happening, check and replace your ink cartridges regularly.
Avoid overheating
Overheating can cause long-term damage to your fax machine, which shortens its lifespan. If you want your equipment to last, avoid placing it under direct sunlight or anywhere near a heat source (e.g., heating systems, microwaves, toaster ovens).
Perform regular maintenance
Regularly maintaining your fax machine can save you money in the long run. Doing so will allow it to function correctly with less chance of errors or failed transmissions. You can also reduce the costs associated with repairs and part replacements.
Experience Secure Fax Sending With iFax
While faxing with the HP 2140 has advantages, it still poses some serious security risks. Accidental disclosures are highly likely due to the lack of physical security or staff neglect. There are also no options to password-protect and encrypt your sensitive business files.
With iFax, it's different. You can feel at ease knowing that your confidential faxes are secured. Our online fax service uses the highest level of security to prevent unwanted access. More importantly, you can ensure compliance with HIPAA, GLBA, and other industry regulations.
Besides, using our cloud-based platform to fax documents is such a breeze. You only need to use your phone or computer to send and receive faxes. You can also download detailed fax reports and broadcast faxes to unlimited recipients.
So why consider other options? Try iFax today and see how easy it is to set up and use.
all-in-one printers
fax printer
HP fax machines