Step into the world of effortless faxing with the Canon L150. Its sleek, 3-in-1 functionality seamlessly integrates into any office environment, combining useful features with aesthetic appeal. Designed for user convenience, this machine boasts an intuitive UI that eliminates complexity.
In this post, we'll take a closer look at the standout features of this impressive fax machine, and guide you through its simple operation. We will also explore how it competes against the rising tide of online faxing services.
Key Features of the Canon L150 Fax Machine
The Canon L150 combines convenience, speed, and reliability to ease up your faxing experience. Let's dive into the remarkable features and discover why the Canon L150 is the perfect companion for your office or home office setup.
Super G3 fax modem
With a transmission rate of up to 33.6 Kbps, your faxes will be sent swiftly and reliably, minimizing waiting times and enhancing productivity.
Laser printing technology
This advanced feature guarantees sharp and clear documents, making sure your faxed materials or copies leave a lasting impression.
Energy efficiency
This machine has been specifically engineered and designed to be energy efficient, making it an eco-friendly option.
All-in-one cartridge
By integrating the toner, drum, and other crucial components into a unified entity, this harmonious design simplifies maintenance like never before.
Reporting capability
This device offers detailed reports such as Activity Management Report (TX/RX) and Activity Result Report for better management and tracking of communication records.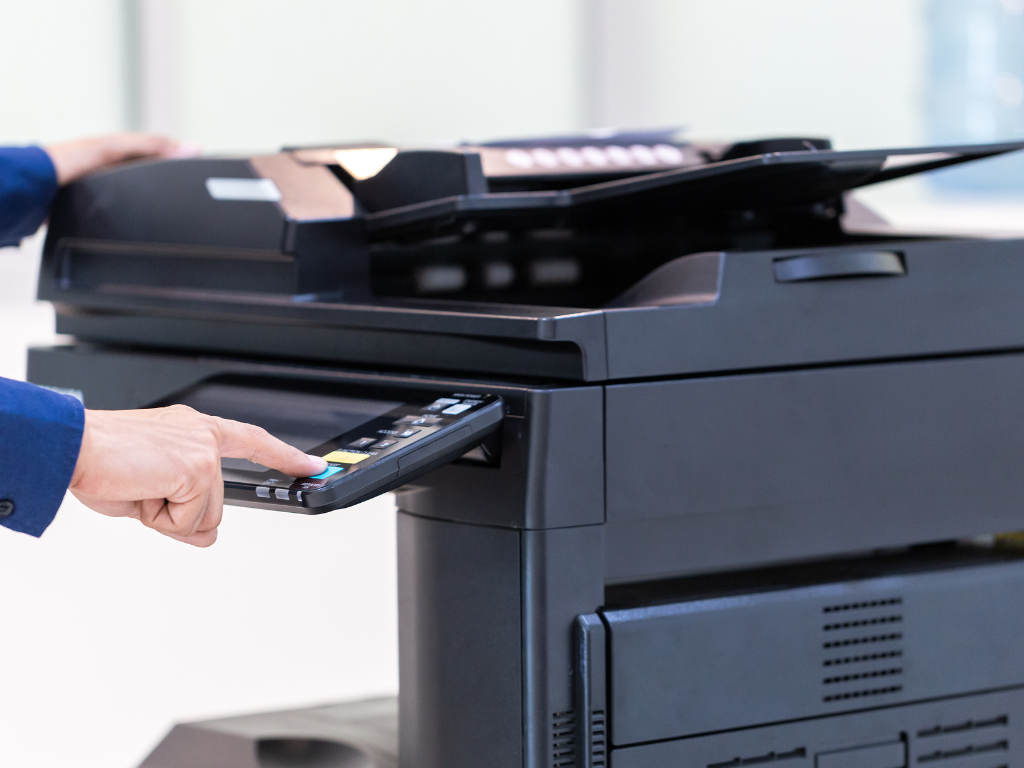 Tips for Faxing with the Canon L150
Get ready to streamline your faxing process and achieve exceptional results with these expert tips for faxing with the Canon L150.
Clear document preparation. Before sending a fax with the Canon L150, ensure that your documents are clean, free from creases, and properly aligned. Clear and legible documents lead to more accurate transmissions.
Correct fax number entry. To prevent mistakes that might lead to unsuccessful transmissions or privacy violations, double-check that you input the recipient's fax number accurately.
Confirmation page. Take advantage of the Canon L150's reporting capability and print out the Activity Result Report. This confirmation page serves as a record of successfully sent or received faxes.
Regular maintenance. Follow your Canon L150 manufacturer's recommendations for maintenance procedures. Doing this regularly ensures optimal print quality and prolongs the device's lifespan.
Firmware updates. Periodically check for firmware updates or software patches for your Canon L150. These updates may enhance performance, address any known issues, or introduce new features.
By following these tips, you can maximize the efficiency and reliability of your Canon L150 fax machine.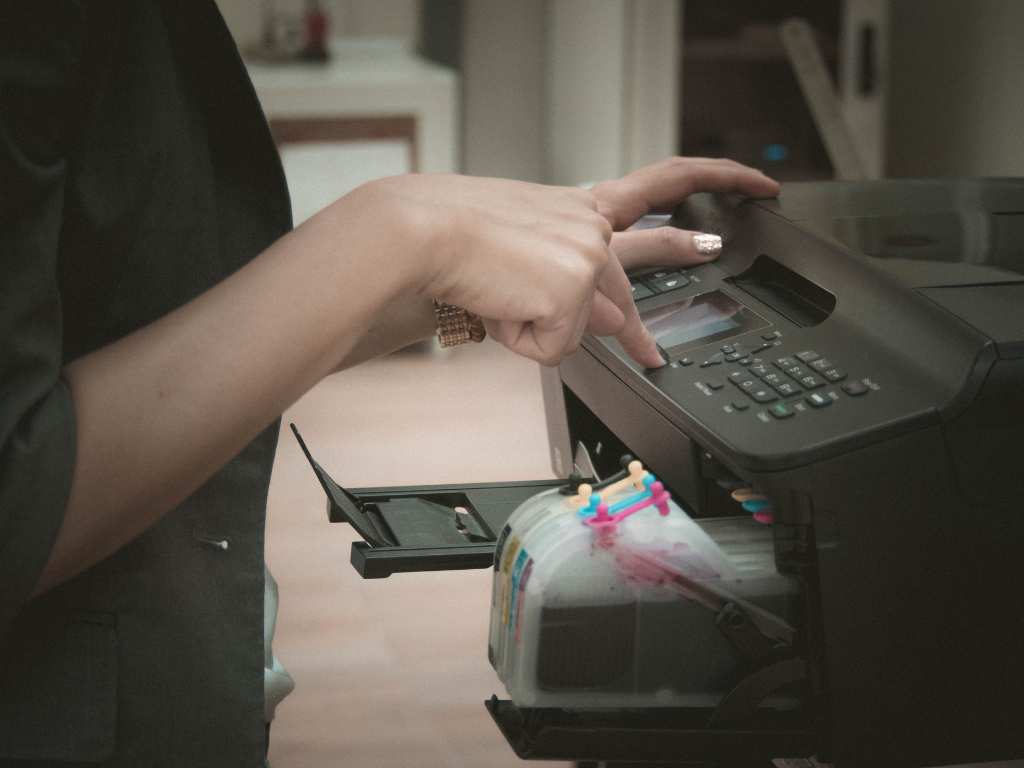 Online Faxing: The Alternative to Traditional Fax Machines
Online faxing solutions are revolutionizing the way we send and receive faxes. Gone are the days of bulky fax machines and dedicated phone lines. With online faxing, you can conveniently manage your fax communications from any device.
Here are some of the reasons why you should make the switch:
Cost savings
No more hefty upfront costs, maintenance hassles, and dedicated phone lines. Many online fax services provide affordable subscription plans tailored to your specific faxing needs, ensuring long-term cost savings.
24/7 availability
You can send or receive faxes at any time, without being restricted by office hours or geographical constraints. This round-the-clock availability ensures that you never miss important faxes.
Backup and recovery
Don't let hardware malfunctions, power outages, or unexpected disasters put your faxed documents at risk. Reputable services go the extra mile with redundant data centers and backup systems.
Future-proof
With technology evolving quickly, online faxing provides a future-proof solution to meet all of your faxing needs. Online faxing adapts to evolving technological landscapes seamlessly.
Overall, with its user-friendly interfaces, flexible options, and advanced features, online faxing solutions eliminate the limitations of traditional fax machines.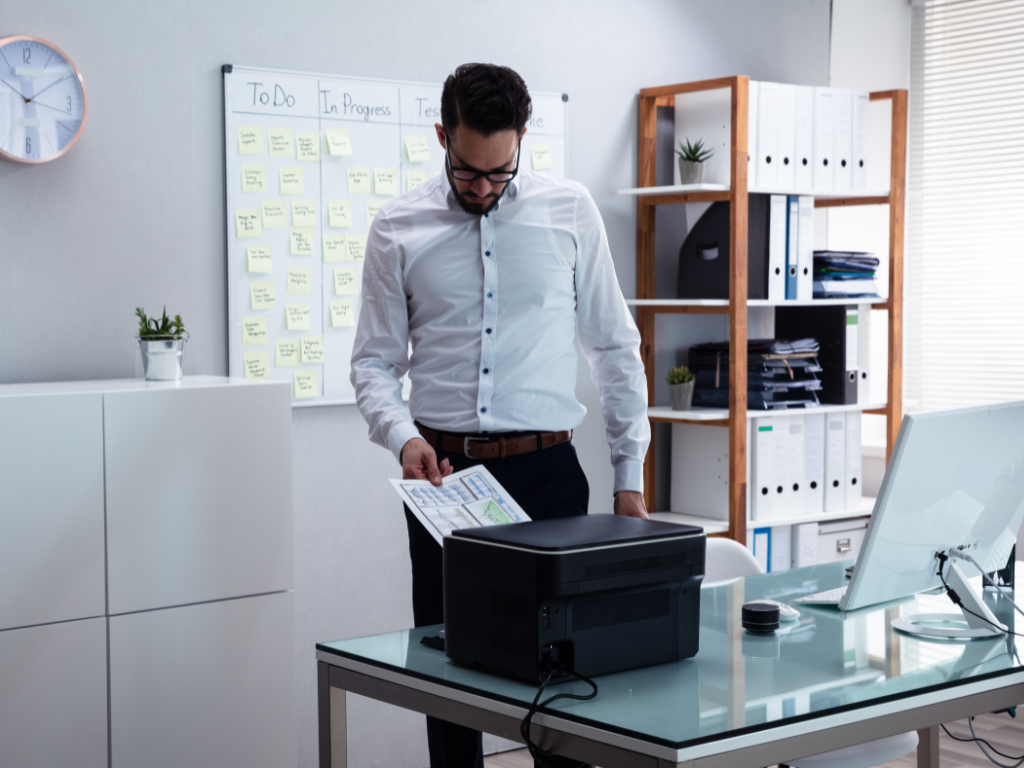 Fax Wars: Canon L150 vs. iFax
We pit the Canon L150 fax machine vs the online faxing service, iFax. Let's examine their features, ease of use, cost-effectiveness, and reliability.
Canon L150: The traditional workhorse
The Canon L150 fax machine is a reliable choice with its Super G3 fax modem and laser printing technology. You can also keep track of your fax activity with reporting capabilities. All in all, the Canon L150 offers familiarity and tangible reliability for traditional faxing enthusiasts.
iFax: The modern faxing solution
iFax revolutionizes faxing with its mobile and internet-based service. Send and receive faxes from anywhere, eliminating the need for physical fax machines or paper clutter. iFax also has advanced features such as electronic signatures and fax broadcasting. Overall, utilizing iFax and modern faxing services is a no-brainer.
Winner: iFax
When it comes to choosing between Canon L150 and iFax, iFax emerges victorious due to its mobile accessibility, user-friendly interface, and advanced features. Ultimately, iFax fits right into the current needs of modern businesses and individuals alike.
Take your faxing to the next level with iFax. Sign up now and enjoy hassle-free faxing.
canon fax machine
Canon L150
Canon L150 fax machine