Are you in need of a reliable fax machine for your business? Look no further than the Panasonic DP-MB536, an all-in-one office machine sure to give you exceptional results.
Weighing only 19 pounds, the MB536 offers superior performance with impressive features, including a 33.6 kbps modem speed and 512 memory capacity.
In this blog post, we'll provide information about the various features of this powerful device. Read our assessment on whether it's suitable for a commercial setting or if you should fax online via online fax services.
3 Features of the Panasonic Fax Machine 536
When it comes to business faxing, the Panasonic DP-MB536 can't be ignored. Its advanced features and capabilities make it a top choice for many offices today. Let's examine what makes this multifunctional printer (MFP) stand out.
1. Laser technology
One of the standout features of this machine is its laser technology, which allows for higher quality prints with precise details and sharp lines. This makes the DP-MB536 ideal for printing essential documents like contracts or legal paperwork.
2. Large printing capacity
The machine can print up to 36 pages per minute, making it an ideal choice for businesses that regularly produce large documents. This also ensures that companies can save time and increase productivity by staying on time for their documents to be printed.
3. All-in-one printer, scanning, and faxing capabilities
The Panasonic DP-MB536 is an all-in-one device combining the functionalities of a fax machine, scanner, copier, and printer. This feature makes it an extremely cost-effective solution for businesses to streamline their operations and cut the costs of buying separate machines.
One of the key benefits of this machine is its speed and ease of use. The intuitive interface makes it simple to navigate, and the user-friendly software ensures quick and efficient fax, scan, copy, and print jobs.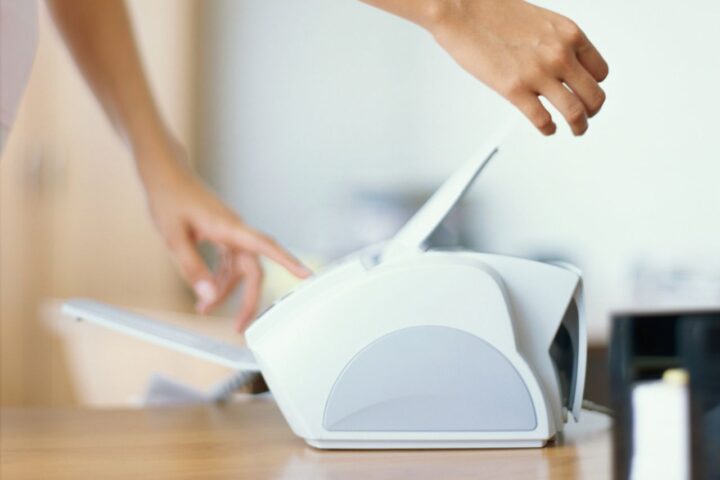 How to Fax Using the Panasonic 536 Fax Machine
Setting up the fax machine is straightforward. Follow the instructions below.
1. Set the machine in fax mode. You can do this on the LCD screen.
2. Set the original. You can choose Standard Resolution for the output.
3. Change the contrast and duplex settings depending on the type of document you will fax.
4. Click Start.
Remember, when you use the scanner glass, scan the first page and then the next page and press OK/SET.
Do this until you have scanned all documents. Then press Start. Once done, press Send.
Is the Panasonic DP-MB536 Suitable for Your Business Needs?
Yes, if you are looking for a multifunctional printer. It's a versatile machine with exceptional features and functionality. It's a suitable option for most businesses and small shops.
Other features worth highlighting are:
Its ability to handle high-volume faxing requirements. This machine has a 75-sheet automatic document feeder that can process single and double-sided documents, allowing faster and more efficient faxing.
It also supports high-speed fax transmissions, ensuring that your essential documents (simplex and duplex printing) are sent and received with speed and reliability.
It also boasts a range of connectivity options, including Wi-Fi, Ethernet, and USB, for seamless integration with your existing business infrastructure.
The DP-MB536 is designed with user-friendliness in mind. Its intuitive control panel and LCD make it easy to navigate and customize settings to meet your specific business needs.
Its compact design makes this machine ideal for smaller office spaces with limited desk or counter space.
Why Are Companies Switching to Online Faxing Providers?
It's no secret that traditional fax machines have been a staple in many office workflows for decades. However, companies are starting to switch to online faxing providers for good reasons such as:
1. Increased efficiency and productivity
Online faxing providers offer a more streamlined and automated process that reduces manual labor and potential errors. With features like email-to-fax, automatic retries, and fax broadcasting, businesses can easily send and receive high volumes of faxes.
2. Lower costs
Online faxing providers eliminate the need for expensive hardware, maintenance, paper, toner, and phone lines. This can lead to significant cost savings for businesses, small and large, especially since online faxing providers typically have flexible plan options based on usage.
3. Improved security and compliance
Physical fax machines are vulnerable to security breaches, as the data transmitted is often unencrypted and easily intercepted. On the other hand, online faxing providers offer a high level of security with encryption, password protection, and secure storage.
This is particularly crucial for businesses that deal with sensitive information that must comply with regulations like HIPAA or GDPR.
4. Flexibility and scalability
Online faxing providers offer flexibility and scalability that traditional fax machines cannot match. With cloud-based services, businesses can access and manage faxes from anywhere with an internet connection.
Additionally, they can quickly scale their services up or down depending on their faxing needs without investing in additional hardware.
5. Environmentally friendly
Online faxing providers are a more environmentally friendly option by eliminating paper waste and reducing energy consumption. This is particularly important for businesses looking to reduce their carbon footprint and take steps toward sustainability.
While traditional fax machines like the Panasonic DP-MB536 still have their place in some industries, it's clear that online faxing providers offer a more efficient, secure, and cost-effective alternative.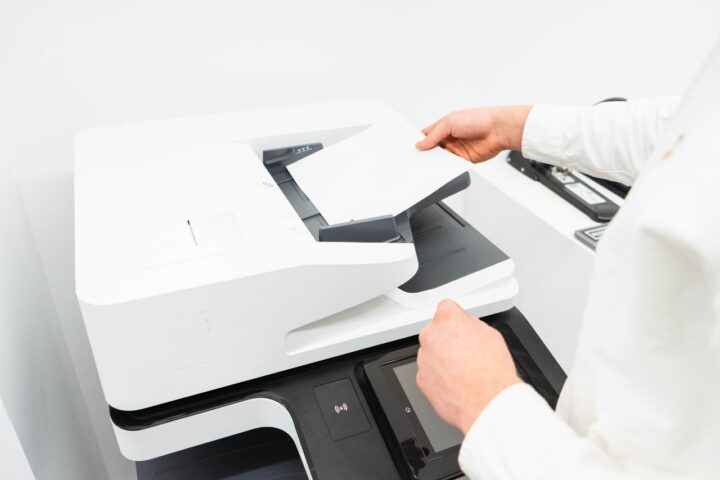 How the Panasonic DP-MB536 Compares to Online Faxing
When it comes to faxing, a variety of options are available today. While the Panasonic DP-MB536 was an excellent choice for its time, it's worth considering how it compares to online faxing.
Let's take a look at the features of the DP-MB536.
It boasted a high-speed modem for quick transmissions, an automatic document feeder for easy handling of multiple pages, and reliable and consistent print quality. However, it required physical maintenance such as ink and paper replacement and occasional repairs.
On the other hand, online faxing platforms offer a range of features that align with modern business needs. These include:
HIPAA-compliant security measures
Digital signature capabilities
Cloud storage for easy access to all sent and received faxes and mobile applications for on-the-go faxing.
Online faxing requires no physical maintenance, whereas the DP-MB536 did.
In terms of cost-effectiveness, online faxing trumps the DP-MB536 as well. Online faxing has a lower overall cost with no need for ink, paper, or repairs.
Additionally, virtual fax eliminates the need for a fax line subscription, which can provide significant savings over time.
Online faxing is much more eco-friendly than traditional faxing. It significantly reduces paper waste and physical materials, making it an excellent choice for companies seeking to be socially responsible.
Try iFax today and see how it can transform your faxing workflow.
affordable fax machines
fax equipment
fax machines
hardware