The Brother MFC 7360N fax boasts an array of key features that make it an indispensable tool for any office or home setup. With its multifunctionality, this device not only serves as a fax machine but also as a printer, scanner, and copier. Its compact design ensures it won't take up much space, making it ideal for smaller workspaces.
In this post, get ready to discover the power of the Brother MFC 7360N faxing machine as we dive into its features. We will also explore how the device stacks up against the convenience of online faxing services available today.
Key Features and Specifications of the Brother MFC 7360N Fax
When it comes to business communications, the Brother MFC 7360N offers a range of key features that make it a standout choice. Let's explore some of its notable features:
High-speed faxing
The Brother MFC 7360N is equipped with a high-speed modem that ensures swift and efficient fax transmissions. With a 14.4 Kbps modem, you can send a fax in merely 3 seconds.
Automatic document feeder
Simplify your faxing tasks with the Brother MFC 7360N's 35-page automatic document feeder. This feature allows you to fax multiple pages at once, eliminating the need for manual page-by-page feeding.
High-quality printing technology
In addition to its faxing capabilities, the Brother MFC 7360N functions as a high-quality printer. It utilizes advanced printing technology of up to 2400 x 600 dpi print resolution to deliver crisp and clear documents.
Efficient copying capability
The Brother MFC 7360N excels not only in faxing and printing but also in copying. It boasts an efficient 24ppm copying speed, which allows you to reproduce documents with ease.
Environmentally friendly
Brother has always been committed to environmental sustainability, and the MFC 7360N is no exception. This fax machine is designed with a 1.232kWh/week energy-saving feature to help reduce power consumption.
With these features, the Brother MFC 7360N proves to be a reliable and versatile solution for all your office communication needs.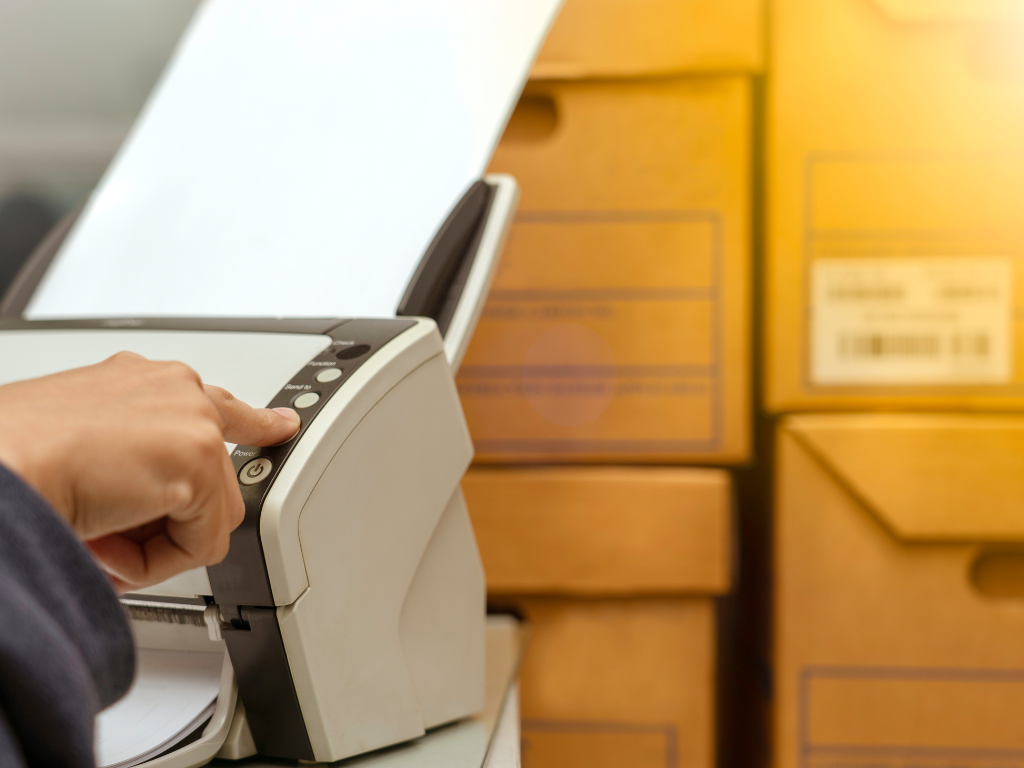 How to Use the Brother MFC 7360N for Faxing
Faxing with Brother MFC 7360N is a user-friendly process. Follow these steps to make the most of its faxing capabilities:
Connect the fax machine. Start by connecting the Brother MFC 7360N fax machine to a power source and a telephone line.
Load paper. Open the paper tray and insert the appropriate paper size and type.
Set up fax settings. Access the machine's menu by pressing the Menu or Settings button on the control panel.
Enter the fax number. Dial the recipient's fax number using the numeric keypad on the control panel.
Send the fax. Once you've entered the recipient's fax number, press the "Start" or "Send" button.
Receive faxes. When someone sends you a fax, the Brother MFC 7360N will automatically detect the incoming fax signal. It will then receive and print the faxed document. Ensure that there is paper in the tray to receive incoming faxes.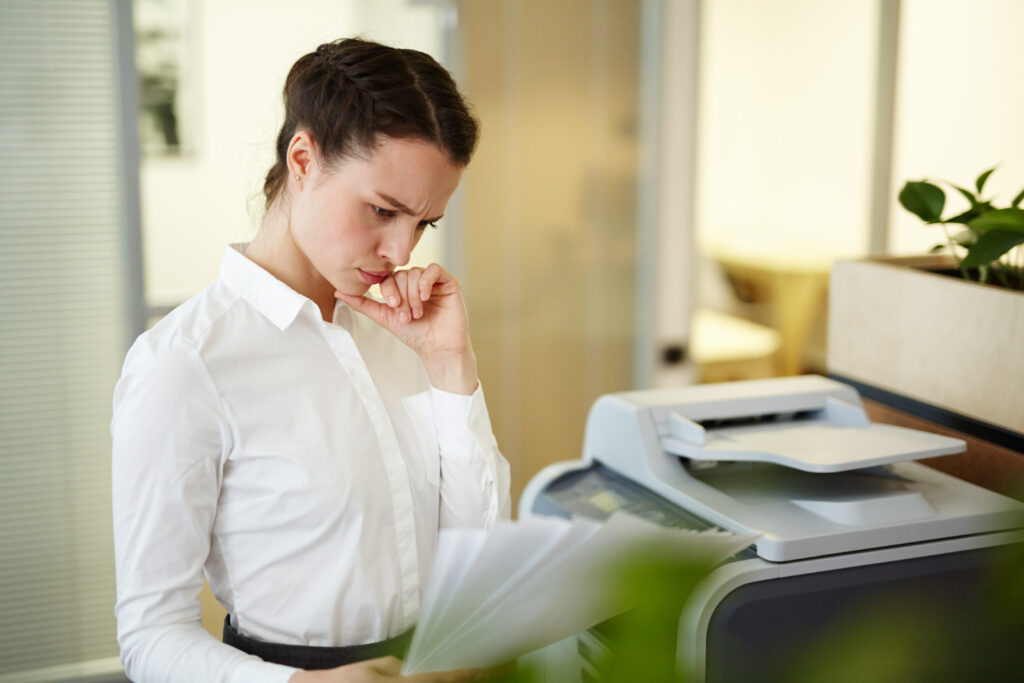 Comparing Traditional and Online Faxing Solutions
When it comes to faxing, there are two primary options to consider. Traditional faxing using machines such as Brother MFC 7360N and online fax services like iFax. With iFax's convenient online and mobile features, you can manage fax communications easily across multiple devices.
Let's compare these two solutions so that we can help you make an informed decision:
Document management
Traditional fax machines provide tangible copies of communications that can easily be filed, archived, and annotated. These are ideal for your businesses that need tangible copies for legal or record-keeping needs.
Online fax services work digitally. Your faxes are stored as electronic files that can easily be organized, searched, and archived. Some also prefer digital documents over hard copies for efficiency purposes and improved document management.
Accessibility and mobility
Traditional fax machines are location-dependent, needing both an active telephone line and physical presence to transmit and receive faxes. This limits your flexibility and mobility, especially for remote or mobile requirements.
Online fax services provide greater accessibility and mobility. Your faxes are accessible from any internet-enabled location worldwide. You can send and receive faxes using computers, laptops, smartphones, or tablets.
Cost and maintenance
Traditional fax machines will cost you initial expenses as well as ongoing expenses related to paper, ink, and maintenance. Plus, the possible costs incurred due to dedicated telephone lines. Eventually, these expenses add up, especially in businesses with high faxing volumes.
Online fax services often operate on a subscription or pay-per-use model, offering you flexibility as opposed to physical equipment. Say goodbye to dedicated telephone lines or ongoing maintenance expenses. While there may be monthly charges, your low to moderate faxing needs could potentially realize significant cost savings.
Overall, iFax provides an efficient, modern, and user-friendly faxing experience, making it the optimal solution. Embracing iFax enables you to adapt to the new era of business while enjoying seamless and reliable fax communications.
Sign up for iFax now and experience the benefits of secure, mobile-friendly faxing from anywhere, at any time.
brother fax machine
Brother MFC 7360N
Brother MFC 7360N fax machine