Knowing when to disclose confidential information should be a priority in healthcare organizations. Without proper authorization or precautions, disclosing protected health information (PHI) can have far-reaching risks and consequences.
In this article, we will discuss the intricacies and meaning of disclosing confidential information so healthcare companies can avoid the repercussions that may arise from improper disclosure.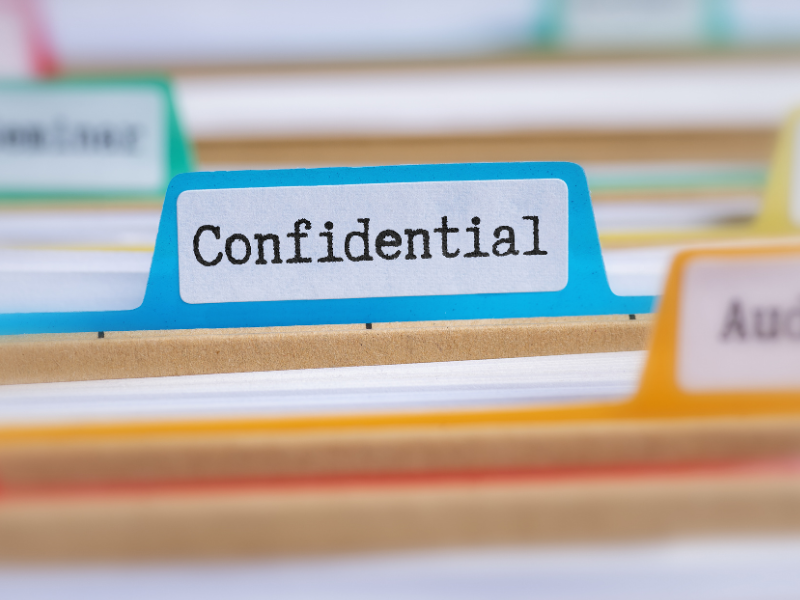 The Importance of Confidentiality in Healthcare
When individuals share sensitive information with professionals, they expect it to remain confidential unless they provide explicit consent for disclosure. This is particularly evident in doctor-patient relationships, where privacy assurance is imperative. Patients trust that their medical discussions will remain private and that healthcare providers will take stringent steps to protect their personal information.
Under the Health Insurance Portability and Accountability Act (HIPAA), maintaining confidentiality is an ethical and legal obligation. According to the National Library of Medicine, HIPAA applies to all healthcare institutions and healthcare workers who transmit electronic information. The law applies to everyone in the healthcare facility, including administrative personnel, janitorial services, nurses, and food service staff. Thus, healthcare providers are responsible for establishing clear policies and procedures to ensure that employees understand the importance of confidentiality and their role in upholding it.
Proper Ways to Disclose Confidential Information
The HIPAA privacy rule limits the use and disclosure of PHI without a patient's consent. Generally, healthcare providers should follow these guidelines:
Disclose PHI only to authorized individuals – Verify patients' and authorized representatives' identities. Ensure that business associates who transmit PHI for your organization have HIPAA-compliant file sharing and communication processes.
Disclose PHI only for the purpose it was collected – Don't use it for marketing purposes if you obtained it to provide medical treatment.
Disclose PHI securely – Use secure fax, data encryption, and HIPAA-compliant processes and standards.
Obtain consent when disclosing PHI – If you use PHI for purposes other than medical care, always ask for permission before disclosing PHI.
De-identify PHI when sharing it with third parties – Strip PHI of personally identifiable information (e.g., names, addresses, and medical record numbers) when disclosing it to researchers, other healthcare providers, and vendors.
Practicing proper disclosure of confidential information is an essential aspect of risk management for mental health and health care providers. It ensures that patients' trust is maintained, privacy is respected, and potential legal and ethical complications are avoided.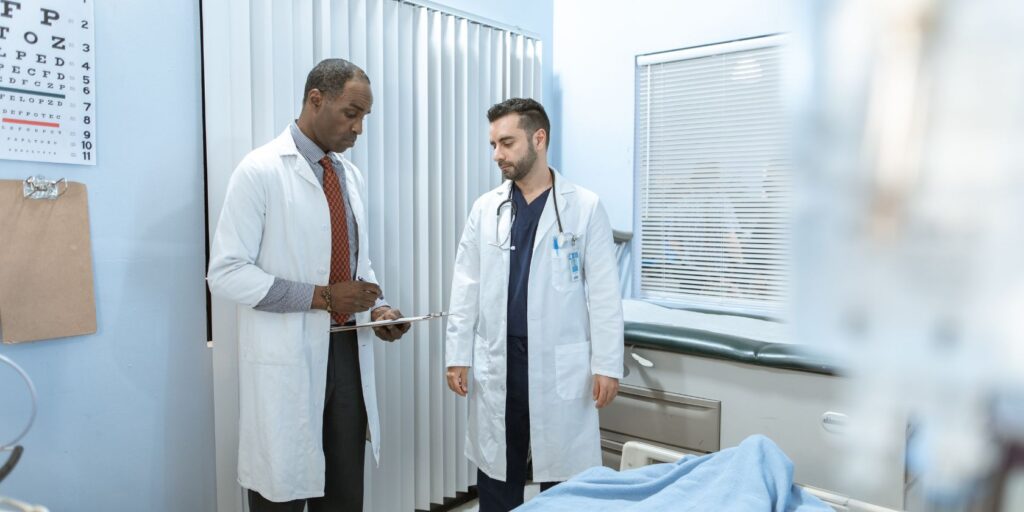 It is essential to understand the appropriate situations to disclose confidential information to strike a balance between protecting privacy and fulfilling legal obligations. While the default stance of healthcare providers is to keep patient information confidential, there are situations where disclosure may be necessary or authorized. For example, the U.S. Department of Health and Human Services (HHS) says that relevant confidential information may be shared with a family member when a patient is incapacitated, but only if it is in the patient's best interest.
Legal Considerations When Disclosing Confidential Information
Disclosing confidential information at work requires a thorough understanding of legal considerations to ensure compliance and mitigate risks. Alongside industry-specific regulations like HIPAA, other laws like the General Data Protection Regulation (GDPR) may come into play depending on the jurisdiction and nature of the disclosed information.
HIPAA sets stringent guidelines regarding the privacy, access, and disclosure of individually identifiable health information. For instance, it gives individuals the right to access and request medical records. Knowing who is authorized to access PHI, the ways to securely transmit PHI, and when not to share PHI should be a must for all healthcare providers.
Confidentiality Agreements and NDAs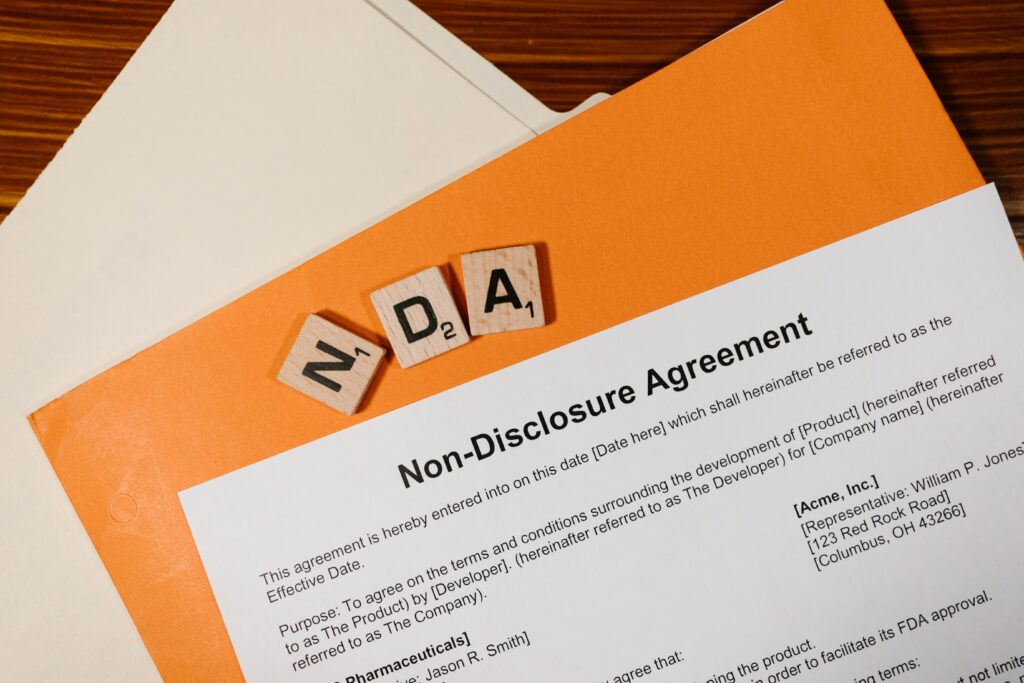 The purpose of non-disclosure agreements
Non-disclosure agreements (NDAs) play a vital role in governing the disclosure of confidential information. These legally binding contracts outline the terms and conditions of confidentiality between parties. In healthcare, NDAs are essential to ensure that your organization is HIPAA-compliant. NDAs are also commonly used when sharing proprietary business strategies, medical research data, client information, or trade secrets. By establishing clear guidelines and consequences for breaching confidentiality, NDAs are a powerful tool for safeguarding sensitive information.
Elements of a strong confidentiality agreement
According to Jackson LLP Healthcare Lawyers, it is crucial to clearly define the scope of confidential information when creating NDAs or confidentiality agreements.
Employers may seek to define "confidential information" broadly while still providing specificity regarding the information covered by the agreement. This ensures that the said document holds up in court and adequately protects the interests of all parties involved.
Other elements that a strong NDA should contain are:
Definition of terms – Include definitions of terms like "intellectual property," "trade secrets," or "advertising strategy." By including these definitions, parties can eliminate potential ambiguities and establish a shared understanding of key concepts.
Parties involved – Identify who is bound by the contract (e.g., the healthcare organization and its employees).
Situations where disclosure is allowed – Specify the circumstances where disclosing confidential information is appropriate.
Consequences of a breach – Outline the repercussions of a data breach.
The Consequences of Improper Disclosure
Disclosing confidential information without proper authorization in an increasingly digital world can have far-reaching effects on individuals and organizations. Patients whose PHIs are maliciously or unintentionally disclosed can suffer harassment, identity theft, and financial loss. Healthcare organizations that violate HIPAA are liable for civil and criminal penalties.
Understanding the importance of proper disclosure, adhering to legal guidelines, and utilizing tools like NDAs and secure file sharing is essential to protecting confidential information. By recognizing the potential repercussions of improper disclosure, individuals and organizations can make informed decisions, foster trust, and preserve the privacy of their patients.
confidential records
patient privacy
sensitive information