Typeform is a widely known platform for creating online forms and surveys. Also, it allows for seamless integrations with various business and marketing systems. But what about those in healthcare? Can this online form-building platform be used to collect and process patient information?
For that, you need to ask: Is Typeform HIPAA-compliant? The answer to this question will help you determine whether using the platform in a healthcare setting aligns with the industry's regulations and privacy standards.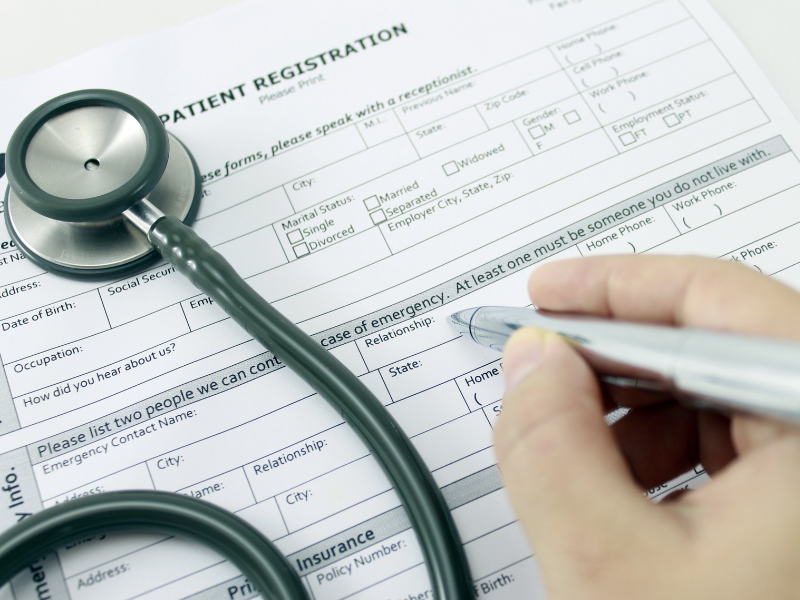 The Role of Secure Forms in Healthcare
Secure forms are a must in healthcare. After all, handling sensitive patient data is a regular occurrence. You can't just be complacent about security, as it will cause severe consequences like data being stolen and sold in the black market.
Using secure forms for patient intake, scheduling, and obtaining consent is critical in ensuring compliance and building trust. It also promotes effective communication among healthcare providers, colleagues, and patients.
Thus, it is crucial to select a form builder that's secure and compliant with relevant laws concerning patient privacy and security. As for Typeform, here's what you need to know regarding its compliance with the Health Insurance Portability and Accountability Act (HIPAA).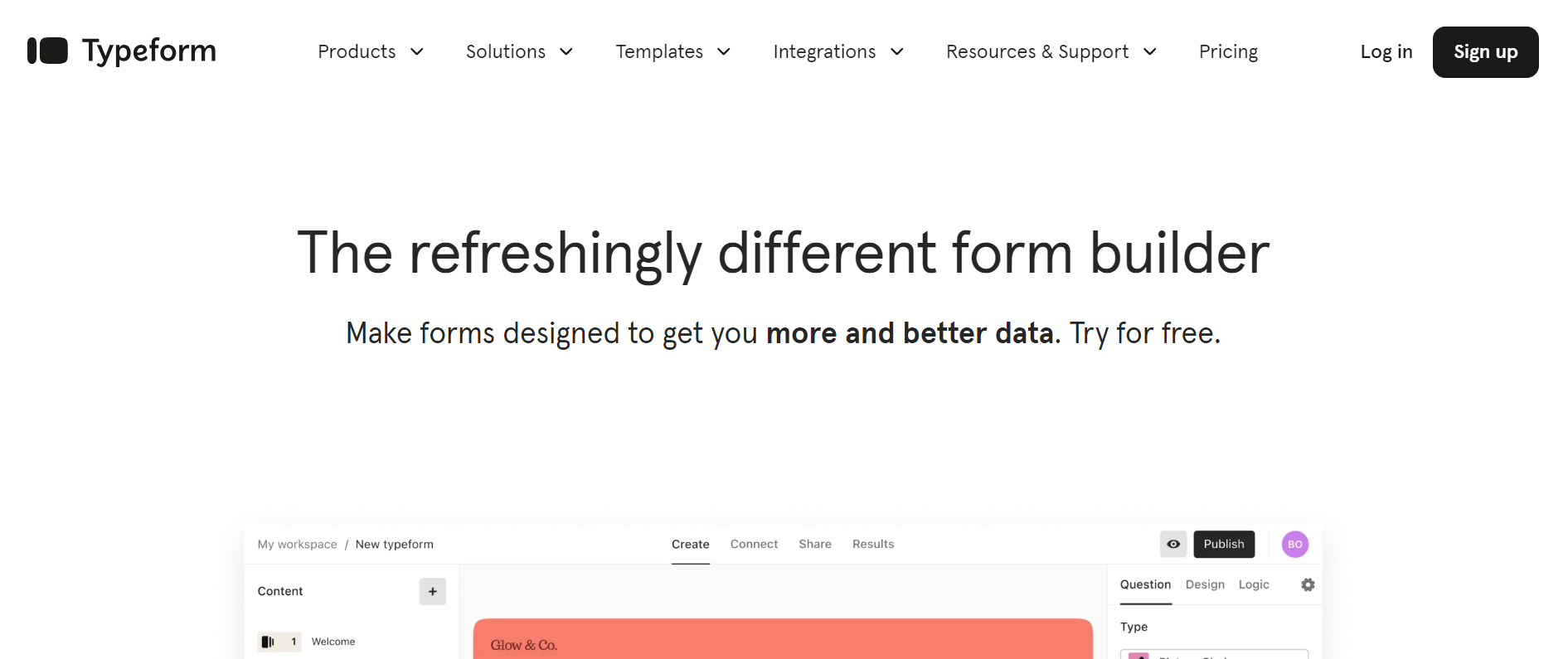 Is Typeform HIPAA-Compliant?
Yes, Typeform is HIPAA-compliant, and healthcare providers may use this web-based form builder for collecting, storing, and processing patient health information.
Typeform compliance with HIPAA follows robust security requirements, with several technical and administrative safeguards in place to guarantee patient data privacy and confidentiality. Nevertheless, healthcare providers must note that the online form builder can only be compliant if it agrees to enter into a business associate agreement with a covered entity. If there's no signed BAA, then it's not possible to use the forms generated on Typeform to collect, share, and store patient details.
Also, compliance goes beyond having HIPAA-compliant tools and platforms. The risk of non-compliance and violating HIPAA is still likely if covered entities fail to implement proper staff training, privacy policies, and stringent security procedures.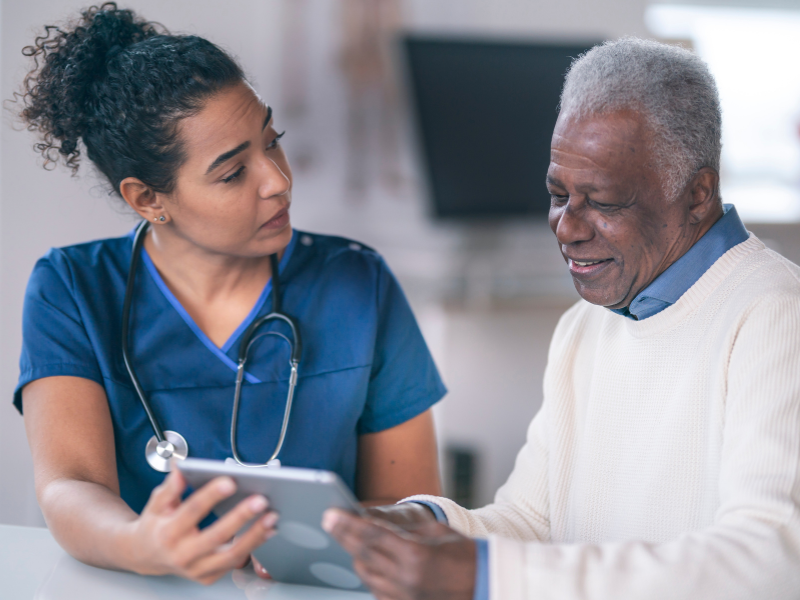 Benefits and Risks of Using Typeform in Healthcare
Ensuring compliance when using Typeform offers several benefits, including:
Improved data collection: Typeform's intuitive interface enables healthcare providers to gather patient information effortlessly. As a result, errors are minimized, and time spent on manual data entry is significantly reduced.
Increased patient engagement: The form builder's interactive and engaging approach encourages patients to provide detailed and accurate information, leading to better healthcare and greater patient satisfaction.
Data-based recommendation: It provides data-driven recommendations, helping healthcare providers perform their duties more efficiently and improve patient outcomes.
On the contrary, failure to ensure Typeform HIPAA compliance can lead to increased risks, including:
Data security concerns: Although the online form builder adheres to HIPAA regulations, it is important to acknowledge the potential for data breaches or unauthorized individuals gaining access to confidential patient data.
Technical issues: Occasionally, technical glitches and downtimes when utilizing the platform may occur, resulting in delays or disruptions.
Human error: Double-checking all documents before sending or publishing them is essential, as even the slightest mistake can lead to inaccurate patient information.
Overall, the benefits of using Typeform outweigh the risks. However, it is essential to recognize threats and mitigate them before they become major issues leading to potential harm.
Alternatives to Typeform for Online Forms
Although Typeform is among the most common software for building secured online forms, alternative HIPAA-compliant options can complement it.
Here are some of the top alternatives to Typeform for creating secure and customizable online forms:
JotForm
JotForm is a dependable online form builder that meets HIPAA guidelines, allowing healthcare professionals to develop custom and secure forms for diverse purposes. Also, its neat drag-and-drop interface makes it easy for anyone to create forms that are tailored to their specific needs.
Whether it's patient intake, consent, or laboratory request forms, you can count on this tool to streamline your form creation process. Plus, it allows for the safe storage of patient data.
FormStack
FormStack is an online form builder designed to meet HIPAA compliance. It's ideal for medical professionals needing to securely collect and manage their patient data. Its flexible and intuitive forms allow for straightforward collection of patient information while ensuring privacy.
With FormStack, you can automate your form creation process. You can also integrate it with your organization's core EHR and EMR systems.
Fill is like the jack of all trades when it comes to form creation and document signing. It's a HIPAA-compliant platform that works on any device, enabling you to generate forms from anywhere while keeping patient data safe and confidential.
All forms generated using this tool have a corresponding log that tracks all activities and changes, making it a trustworthy solution for healthcare forms management.
HIPAA compliance
Typeform