The Health Insurance Portability and Accountability Act (HIPAA) is a federal law designed to safeguard patients' healthcare information. One key aspect of HIPAA legislation is consent, which plays an essential role in deciding how patient information is shared and used.
In this article, you will find answers to some frequently asked questions regarding HIPAA consent rules, patient rights, and provider responsibilities. You will also learn some best practices for obtaining and managing consent requirements so your organization or business remains HIPAA-compliant.
What Is HIPAA Consent?
HIPAA consent is a core requirement under HIPAA that gives patients and their representatives permission to access, use and disclose protected health information (PHI). Individuals need control over their PHI; thus, HIPAA grants individuals the power to decide how they use and disclose it. Consent allows healthcare providers to use and share PHI for treatment, payment, and continuity of care.
Distinguishing HIPAA Consent vs Authorization
Consent and authorization are two essential parts of HIPAA. However, their scopes and purposes differ significantly. While consent covers routine uses and disclosures of PHI for treatment, payment, and healthcare operations, authorization is required for specific non-routine functions and information sharing, such as research marketing or sending information with third parties not involved with healthcare delivery (e.g., legal and accounting firms).
Patient Rights Under HIPAA
HIPAA grants patients several rights concerning their health information. These rights empower individuals to maintain control over their PHI and make informed decisions regarding its use and disclosure.
Right to access personal health information
Patients have the right to access their personal health information and request copies. This can include medical records such as test results, treatment plans, and billing info. Healthcare providers must provide these records within 30 days of receiving such requests from patients.
Right to amend and update health records
Patients can request amendments or corrections to their health records if the information provided is inaccurate, incomplete, or misleading. Health providers must take these requests seriously and implement the necessary revisions immediately.
Right to restrict information sharing
Patients can request restrictions on how their health information can be used or disclosed, with healthcare providers obliged to abide by any such requests unless required to by law.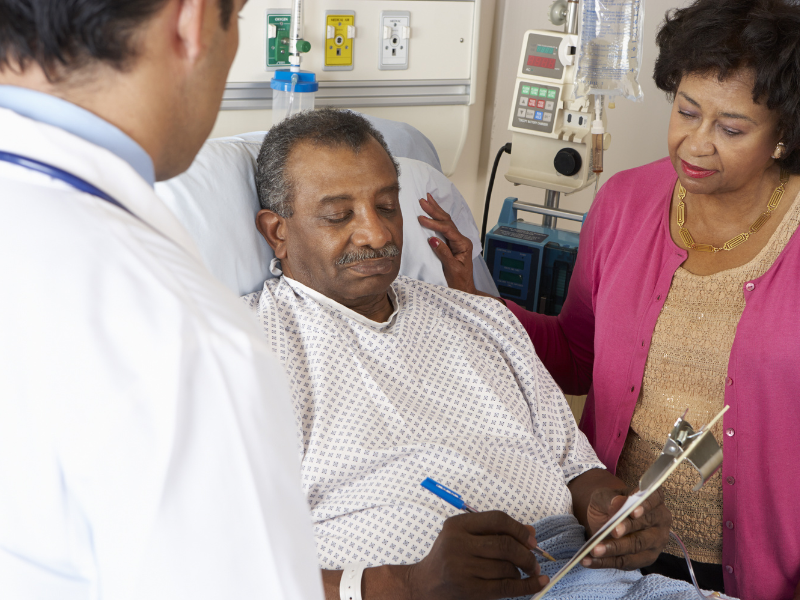 Provider Responsibilities for HIPAA Consent
Healthcare providers have several key responsibilities to fulfill in order to meet HIPAA consent requirements, such as informing patients of their rights to consent and accessing their health records through brochures, notices, or electronic communications. They must also secure consent documents while protecting patient privacy.
Obtaining and documenting patient consent
Providers must obtain valid HIPAA consent from patients before using or disclosing their health information. Consent can be obtained through written forms, electronic signatures, or verbal agreements. It is essential to document consent to maintain a clear record of patient preferences.
Safeguarding patient privacy
Providers must implement robust security measures to protect patient privacy. This includes physical safeguards, such as locked filing cabinets, and technical safeguards, such as encrypted electronic health records. Regular staff training and audits can help ensure compliance with these safeguards.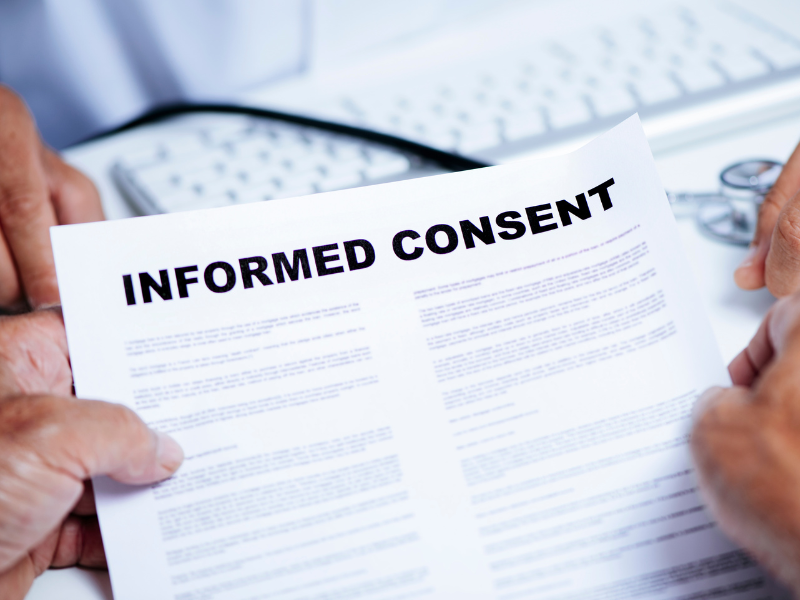 HIPAA Consent Forms and Templates
HIPAA consent forms serve as a standardized method of obtaining patient consent. These forms outline PHI's permissible uses and disclosures as well as inform patients of their rights. Numerous templates are available to assist providers in creating compliant consent forms.
Essential elements of a HIPAA consent form
A well-designed consent form should include essential elements such as a clear explanation of the form's purpose, a description of the information to be used or disclosed, the intended recipients, patient rights, and contact information for follow-through, concerns, and inquiries.
Customizing consent forms for your practice
While standardized templates provide a solid foundation, healthcare providers must customize consent forms to align with their specific practices. Customization ensures that the document accurately reflects the organization's policies, procedures, and legal requirements.
Common HIPAA Consent Challenges and Best Practices
Healthcare providers may encounter various challenges when managing HIPAA consent. These challenges include language barriers, technological limitations, and maintaining compliance during emergencies. Implementing best practices such as using multilingual consent forms, leveraging secure technology solutions, and establishing emergency response protocols can help address these challenges effectively.
Dealing with emergency situations
In emergencies where patient consent cannot be obtained, healthcare providers can still use and disclose PHI to the extent necessary to provide immediate treatment. Providers should make reasonable efforts to obtain consent as soon as circumstances allow.
Managing consent for minors and incapacitated patients
HIPAA recognizes that minors and incapacitated individuals may have limitations in providing consent. In such cases, providers should follow state laws and regulations to obtain consent from a parent, guardian, or authorized representative.
Ensuring HIPAA-Compliance and Trust in Healthcare
When it comes to protecting the privacy of patients and ensuring their sensitive health information is handled safely and securely, HIPAA consent is fundamental. By understanding patient rights and responsibilities and implementing best practices, healthcare organizations can stay compliant with HIPAA regulations and maintain patient trust while delivering high-quality care.
HIPAA consent
patient privacy
patients rights