With the alarming cases of data security breaches nowadays, it is a must for healthcare providers to ensure the safety of sensitive patient information. That is why conducting risk assessments is a must. It is critical for maintaining HIPAA compliance while ensuring patient safety and data privacy.
For ease of securing electronic health records, Schellman, a leading attestation and compliance services provider, launched HIPAA Express. It is a third-party risk-based assessment service that helps healthcare providers increase compliance and reduce the risk of ransomware attacks.
This article walks you through the uses and features of HIPAA Express and why it's advantageous, especially for entities looking for cost-effective risk analysis and management options.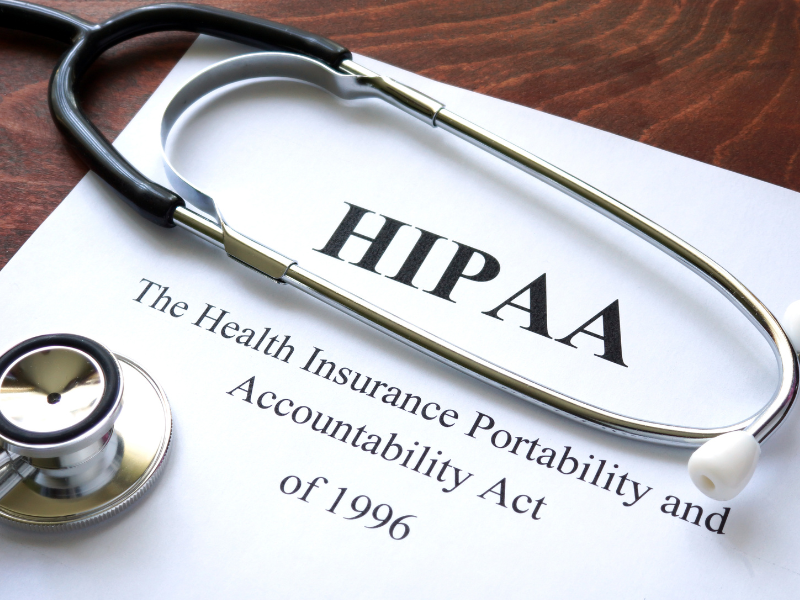 Understanding HIPAA Express: A Tailored Approach for Healthcare Providers
For more than 15 years, Schellman has been performing fully detailed HIPAA examinations for business associates. Through HIPAA Express, organizations can protect the confidentiality of their data and maintain HIPAA compliance. Schellman sets them up for success in the event of an OCR audit.
HIPAA Express provides evidence of due diligence for organizations that will undergo regular audits. This third-party assessment service follows a simple four-step process aligned with HIPAA standards.
1. Information gathering
The risk assessment starts with an initial information-gathering questionnaire. You will be asked to create a project calendar and targeted information request list before you proceed. Then, you can begin your planning meeting with your business associates at your discretion.
2. Risk analysis
After gathering substantial information, you will proceed to the HIPAA security rule risk analysis or risk management workshop. In this step, you will identify if your organization aligns well with what OCR expects to see in its audits.
3. Compliance review
Following the risk analysis, you will have the opportunity to conduct in-depth discussions with your ELT, boards, and internal teams regarding the critical areas for your compliance. From reviewing your policies to addressing the essential elements, the team is expected to raise areas of concern and identify how to resolve them.
Below are the additional details described in your HIPAA Express assessment report:
Summary letter
Scope of the environment
HIPAA Security Risk Analysis and Risk Management Processes and Elements
Table of requirements compliance status
A detailed description of the assessment findings
4. Closing
Finally, you will have a closing meeting to summarize the recently held HIPAA compliance assessment results. By this time, you should clearly understand the key areas your organization needs to focus on for HIPAA compliance.
The Importance of Risk-Based Assessments in HIPAA Compliance
The HIPAA Security Rule strictly imposes healthcare organizations and other covered entities to perform a detailed risk assessment of their policies and procedures. By doing so, organizations can stay compliant with HIPAA's stated physical, technical, and administrative safeguards. Moreover, it could help strengthen any areas where PHI could be compromised.
Since healthcare providers constantly transmit PHI, it is only essential for them to evaluate the risks and vulnerabilities within their electronic health records and processes in place. Through risk-based assessments, they can conduct proper security measures to safeguard their systems against cyber threats or hazards.
Organizations must complete risk assessments to align with the business changes. For instance, new computers must undergo a device audit to ensure that it has adequate measures to safeguard your patient's PHI. Many hospitals are also hiring new employees. Their lack of proper training and assessment increases the possibility of confidential information getting exposed.
Business associate agreements are an integral part of HIPAA compliance. These agreements outline the responsibilities and obligations of third-party entities that handle PHI on behalf of the covered entity. Ensuring that these agreements are in place and properly followed is crucial for maintaining compliance and protecting patient data.

For your guide, the Office of the National Coordinator for Health Information Technology (ONC), in partnership with the HHS Office for Civil Rights (OCR), launched a Security Risk Assessment (SRA) Tool that you can download to help you throughout the process. This tool is built for security risk assessments required by the HIPAA Security Rule and the Centers for Medicare and Medicaid Service (CMS) Electronic Health Record (EHR) Incentive Program.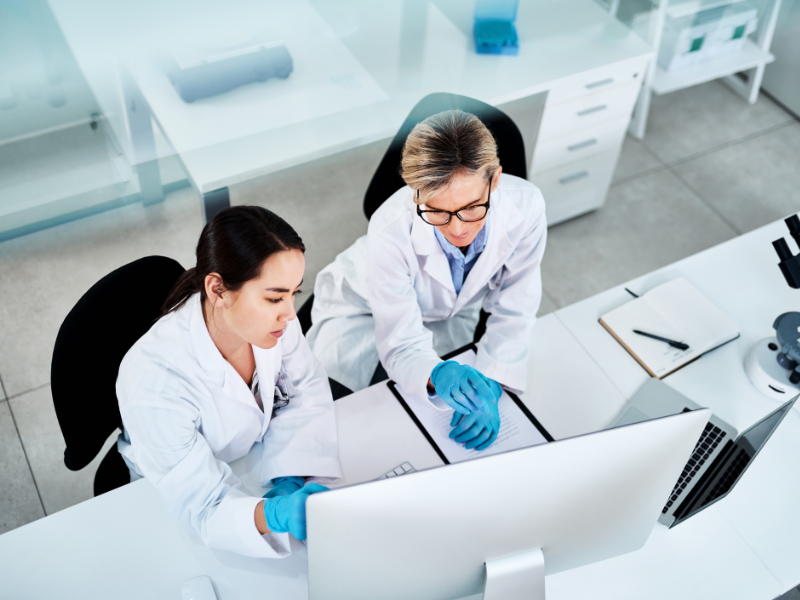 Key Features and Benefits of HIPAA Express for Healthcare Providers
HIPAA Express allows you to save time and resources for risk assessments. This tool can prepare your organization for upcoming HIPAA compliance audits with the OCR. Plus, it only takes half the time of the actual risk assessment.
Here are the key features and benefits of HIPAA Express:
Ease of access and convenience
HIPAA Express works in just four steps: information gathering, risk analysis, compliance review, and closing. The risk assessment procedures are easy to understand and apply in your actual performance compliance reviews with HIPAA.
Much-needed guidance
A reliable third-party assessment tool like HIPAA Express can provide a brief rundown of the questions you may encounter in an actual HIPAA risk assessment questionnaire.
Centralized database
The OCR sometimes asks for substantial evidence from your previously done risk assessments. In case of HIPAA-related complaints or violations, you can easily access your previous reports and assessment results in one single database to prove your compliance performance.
Effective action plans
HIPAA Express will help you identify gaps in your privacy and security measures and assign effective remediation plans based on your risk assessment. If you lack in a specific area, the tool will give some helpful suggestions to guide you.
A Cost-Effective Solution to Streamline Compliance Efforts
Unlike other third-party assessment tools, HIPAA Express is an automated platform that helps healthcare organizations perform updated security risk assessments in real time. For your peace of mind, this risk-based assessment service can reassess your privacy measures to ensure they comply with HIPAA's compliance requirements.
hipaa guidelines
HIPAA law
HIPAA requirements