HIPAA compliance audit reports are assessment documents given to organizations that present information regarding their adherence to the Health Insurance Portability and Accountability Act (HIPAA) regulations. These audit reports evaluate how entities handle protected health information (PHI) to safeguard patient privacy and data security.
Below, you will learn the crucial components of a HIPAA compliance audit report, which is vital for bolstering data protection measures. Uncover the intricacies and best practices for addressing findings in compliance evaluation.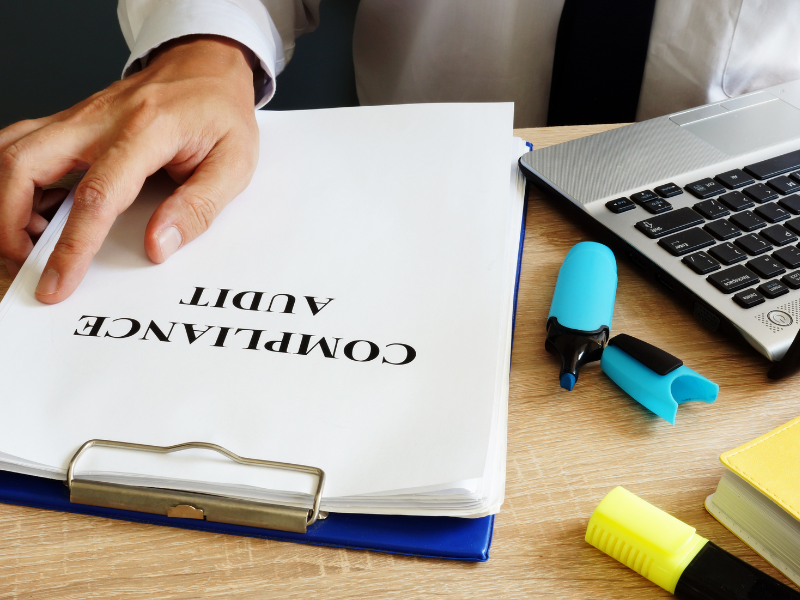 What Is a HIPAA Compliance Audit Report, and Why Is It Important?
A HIPAA compliance audit report is a vital assessment document that evaluates a healthcare organization's adherence to HIPAA. It is crucial since it thoroughly evaluates an entity's status to HIPAA compliance.
The report helps enterprises to improve their data protection processes, reduce risks, and guarantee regulatory compliance by identifying areas of non-compliance, weaknesses, and possible security risks. In addition to enhancing patient privacy and data security, putting the report's suggestions into practice also builds stakeholder confidence, strengthens overall data protection procedures, and provides a helpful tool for ongoing compliance development.
In cases where cloud service providers and other business associates are involved, the audit report also assesses their compliance with HIPAA regulations, ensuring that third-party entities handling patient data are also meeting the necessary requirements. Furthermore, the report plays a crucial role in ensuring that healthcare providers respond appropriately to any identified deficiencies, implementing corrective actions and providing breach notification as necessary.
The audit report itself should detail the audit program, scope, methodology, findings, and recommendations. It outlines the risk analysis undertaken, the safeguards in place, and any potential vulnerabilities identified. By thoroughly examining and addressing the findings in the compliance audit report, healthcare organizations can enhance their security measures, protect patient data, and maintain a strong commitment to HIPAA compliance.
Key Components of a HIPAA Compliance Audit Report
The HIPAA compliance audit report has six key components:
Executive summary
Scope and methodology
Audit findings
Recommendations
Conclusion
Action plan
Together, they ensure a comprehensive assessment and guide organizations toward securing sensitive healthcare information.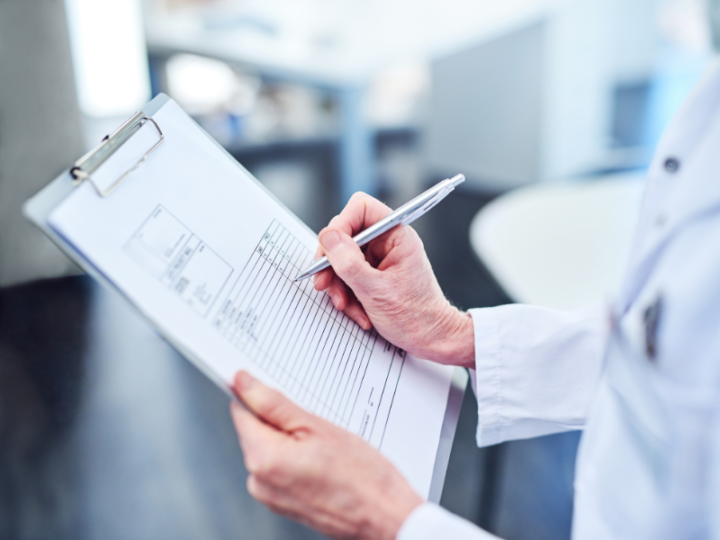 1. Executive summary
The Executive Summary offers a concise overview of the entire audit process. It provides a high-level snapshot of the organization's compliance status. It also highlights key findings and the overall effectiveness of its HIPAA measures. This section is typically intended for busy executives and stakeholders, offering them a quick grasp of the audit's outcomes.
2. Scope and methodology
In this section, the report outlines the scope of the audit, defining the specific areas and processes examined during the assessment. It typically involves the following:
Privacy standards: Involves meticulously examining and documenting policies and procedures aligned with the Privacy Rule. The main objective is safeguarding health information and ensuring that employees and contractors are adequately trained to adhere to these policies.
Security Rule audits: Presents findings after systematically reviewing the organization's security procedures, technical measures, and policies. A crucial aspect of this involves conducting a Security IT Risk Assessment annually to identify and address potential risks effectively.
Physical site evaluation: Presents findings of the organization's policies and procedures to limit physical access to sensitive patient records.
Asset and device security: Proper security measures must be in place to protect electronic media containing sensitive information. Regular evaluation and modifications of these policies and procedures are essential to maintain a high level of security.
Breach Notification Rule audits: The organization must have well-defined policies and procedures concerning breach notifications. Healthcare workers must be well-trained to ensure timely and accurate compliance with notification requirements in the unfortunate event of a breach.
Home office audits: Given the rise of remote work setups, the HIPAA regulations necessitate conducting remote work site and home office audits.
Audit logs: The maintenance of audit logs for all critical hardware and software systems represents a vital aspect of HIPAA compliance and audit readiness.
3. Audit findings
This section presents the comprehensive results of the audit, detailing both areas of compliance success and potential deficiencies. Each finding is backed by evidence gathered during the audit process, clearly presenting the organization's adherence to HIPAA guidelines.
4. Recommendations
Based on the identified findings, the recommendations section offers actionable suggestions to address gaps or weaknesses in the organization's HIPAA compliance.
5. Conclusion
This section summarizes the overall compliance status of the organization. It reiterates the most critical findings and the significance of addressing them promptly.
6. Action Plan
This includes specific tasks, timelines, and responsibilities assigned to various stakeholders. The action plan ensures the organization can take concrete steps to improve its HIPAA compliance and data protection efforts.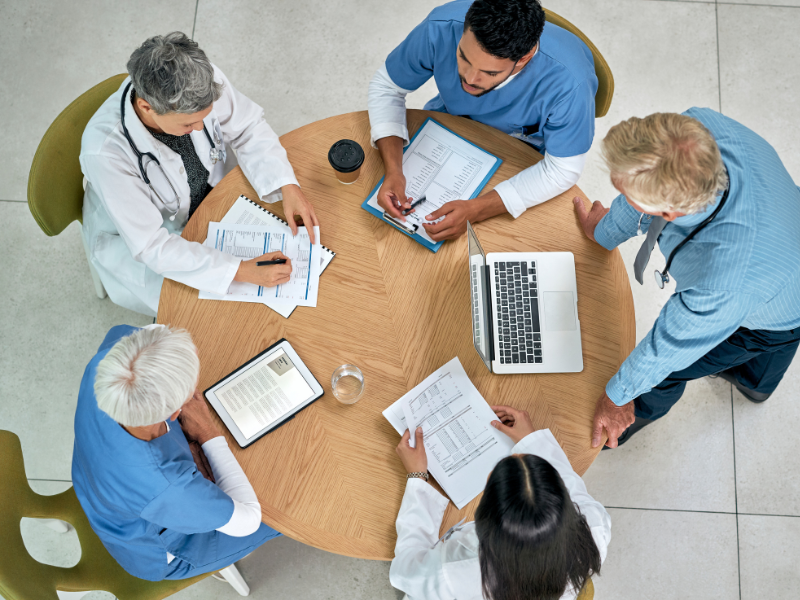 How to Prepare for a HIPAA Compliance Audit
The following best practices can increase your organization's chance of achieving a favorable score in a HIPAA compliance audit:
Ensuring comprehensive employee training on HIPAA
To comply with HIPAA guidelines effectively, all employees must be well-informed about its requirements. Inadequate knowledge may lead to difficulty adhering to the guidelines, potentially jeopardizing your audit score and exposing patients' PHI to risks. To address this, create employee training modules and meticulously document their progress and completion. This proactive approach will demonstrate your commitment to HIPAA compliance when the OCR conducts its visit.
Developing a robust risk assessment and management plan
Comprehensive risk assessments and management plans are a mandatory aspect of HIPAA compliance. These plans should encompass a thorough evaluation of your organization, identifying all possible risks that could lead to data breaches. The risk assessment as well as the audit program must be documented in writing and stored in an easily accessible location. It is also essential to have a well-defined plan to address and manage breach incidents. This plan should be readily available to all employees who handle PHI.
Appointing a security and privacy officer
HIPAA guidelines stipulate that each covered organization must designate a Security and Privacy Officer. While some entities may choose to hire an external individual for this role, smaller or medium-sized organizations can assign someone internally who already holds a relevant position. The appointed individual will oversee the organization's privacy and security plans concerning PHI.
Understanding audit questions
The questions asked during a HIPAA audit will depend on the type of audit conducted by the OCR, as there are various kinds based on the violations being examined. Each audit type has its specific criteria. The OCR provides eight general instructions for entities undergoing a HIPAA audit, which can be found in an audit protocol resource from the HHS.
Additional suggestions
Keep copies of all business associate agreements, contracts, and HIPAA-related policies and procedures.
Thoroughly track the locations of paper-based or electronic PHI, including file cabinets, databases, servers, mobile devices, PCs, laptops, etc.
Consistently implementing these actions and maintaining a high level of HIPAA compliance can enhance your organization's chances of achieving a successful outcome in a HIPAA compliance audit report.
HIPAA audit
HIPAA audit report
HIPAA certification