In the healthcare industry, protecting a patient's privacy is vital. The HIPAA federal law even provides guidelines and regulations to safeguard their protected health information (PHI) from unauthorized access and disclosure. Thus, implementing the essential safeguards for HIPAA compliance is a must for healthcare organizations to maintain patient trust and avoid penalties.
This article explores the three types of HIPAA compliance safeguards under the Security Rule and what is needed to achieve them.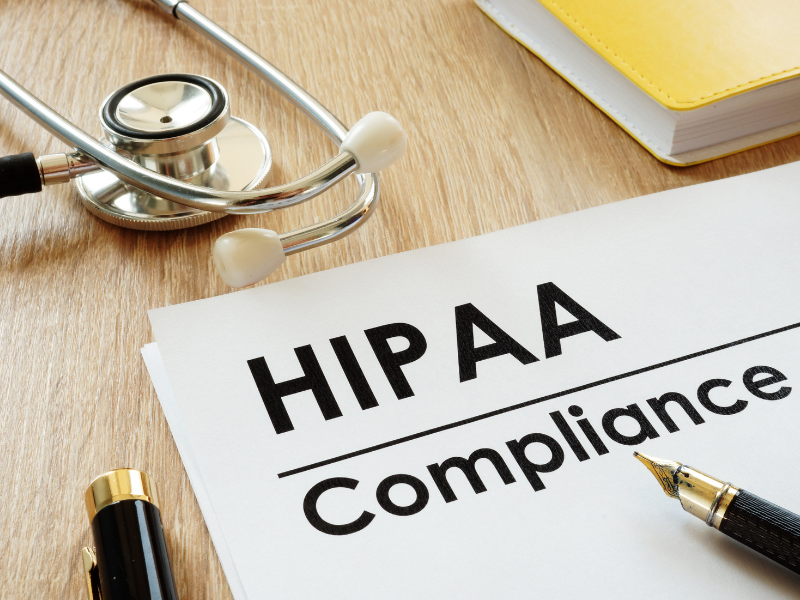 The 3 Types of HIPAA Safeguards
1. Administrative safeguards: Policies and procedures for HIPAA compliance
According to the Department of Health and Human Services (HHS), HIPAA administrative safeguards are the actions, policies, and procedures to select, develop, implement, and maintain security measures that protect ePHI. They also ensure that the covered entity's workforce adheres to these security measures.
Administrative safeguards cover the following standards:
Security management process: Covered entities must implement policies and procedures to prevent, detect, contain, and correct security violations. To do this, healthcare providers and their business associates must implement risk analysis, risk management, sanction policy, and an information system activity review.
Assigned security responsibility: Covered entities must identify the security official tasked with developing and implementing the policies and procedures of the Security Rule. The responsibilities of this official should be clearly identified and documented, specially crafted for the organization's needs.
Workforce security: Covered entities must implement policies and procedures that ensure their authorized workforce has access to ePHI and prevent unauthorized personnel from accessing ePHI.
Information access management: Covered entities must implement policies and procedures that go in accordance with the HIPAA Privacy Rule.
Security awareness and training: Covered entities must implement security awareness and training programs for everyone in their workforce, including management.
Security incident procedures: Covered entities must implement policies and procedures in case of a data breach.
Contingency plan: Covered entities must establish strategies for recovering ePHI access in case of emergencies like power outages, system failure, or natural disasters.
Evaluation: Covered entities should have ongoing monitoring and evaluation plans to evaluate their security measures periodically.
Business associate contracts: Covered entities should only engage and enter into agreements with business associates that can appropriately safeguard ePHI.
By diligently following these administrative safeguards, healthcare providers can ensure the security and confidentiality of patient data and respond effectively to security incidents that may arise.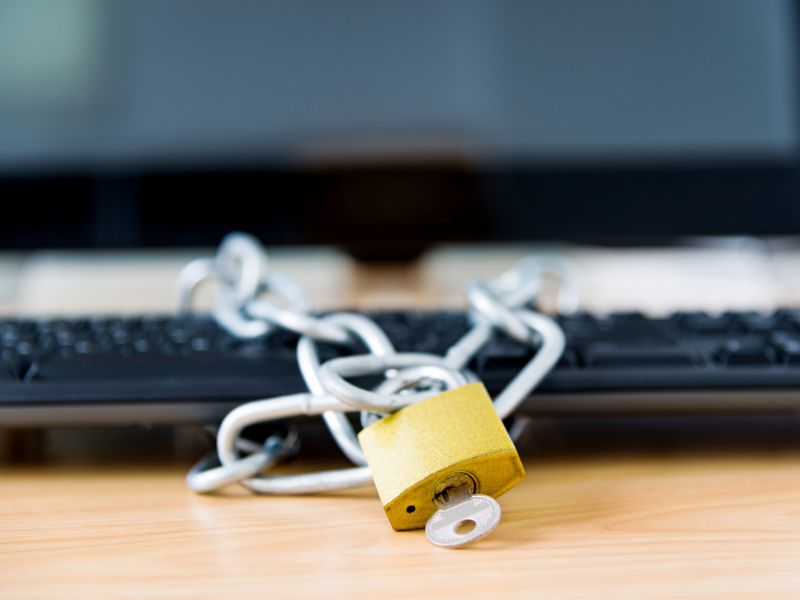 2. Physical safeguards: Securing healthcare facilities and equipment
HIPAA physical safeguards on the HHS says that protecting the physical environment where ePHI is stored and accessed is essential. Measures such as controlling facility access, securing workstations and devices, and implementing proper device and media controls are crucial.
Physical safeguards cover the following standards:
Facility access controls: Covered entities must restrict entry to authorized personnel only, reducing the risk of unauthorized access. They can use physical locks, biometrics, and access permissions to ensure compliance.
Workstation use: Covered entities must specify the appropriate business use of devices, how they are utilized, and the physical attributes of the surroundings of the specific workstation. It is also critical to secure workstations and devices through passwords, biometrics, and encrypted storage to prevent unauthorized use.
Workstation security: Covered entities must implement physical safeguards for all workstations that access ePHI and limit access to authorized users.
Device and media controls: Covered entities must implement policies and procedures to secure the movement of hardware and electronic devices into, out of, and within the facility.
By implementing these security rules, conducting risk analysis, and adhering to stringent safeguards, healthcare organizations can effectively protect patient data and respond to security incidents like data breaches, ensuring the confidentiality and integrity of sensitive information.

3. Technical safeguards: Responding to technological security challenges
As the HHS says, as technology improves, new security challenges emerge. HIPAA technical safeguards address these security challenges brought about by technological development to protect ePHI. These safeguards include access controls, audit controls, encryption, and integrity controls.
Technical safeguards cover the following standards:
Access controls: Covered entities must restrict access to ePHI to only authorized persons and software. Use unique user identifications, passwords, encryption and decryption, and automatic logoffs.
Person or entity authentication: Covered entities must ensure that the person or entity accessing PHI is who or she claims to be. They should provide proof of identity through smart cards, keys, tokens, or biometrics.
Transmission security: Covered entities must protect ePHI during transmission. If the covered entity uses online fax or email, they must identify the appropriate means for each method to protect ePHI (e.g., using HIPAA-compliant fax or email).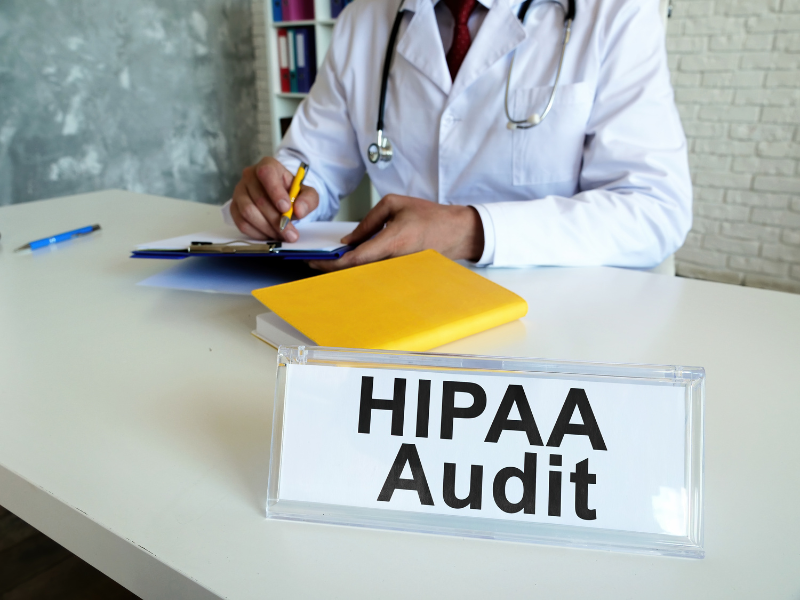 Auditing and Monitoring: Ensuring Ongoing Compliance
Regular auditing and monitoring are vital to assess the effectiveness of implemented HIPAA compliance safeguards. Also, it helps identify any potential security gaps. Conducting periodic internal audits and risk assessments helps organizations identify vulnerabilities and implement the necessary actions to mitigate risks.
Continuous monitoring of access logs, system activity, and security incidents aids in detecting and responding to potential breaches promptly. By regularly auditing and monitoring systems, healthcare entities can proactively address security issues and take timely corrective actions to stay ahead of emerging threats.
HIPAA Compliance Training: Aligning Policies, Procedures, and Practices
Educating employees on HIPAA compliance safeguards and their roles in protecting patient privacy is critical for maintaining compliance. HIPAA compliance training should cover the importance of patient privacy, security awareness, handling of PHI, and incident reporting procedures.
More importantly, it should be provided to all staff members, including management. It is also essential to keep employees informed about evolving security threats and changes to privacy, security, and breach notification regulations through periodic updates and regular refresher courses.
To sum it up, implementing the essential HIPAA safeguards to ensure compliance is crucial for healthcare organizations to protect patient privacy and maintain data integrity. The administrative, physical, and technical safeguards, with regular auditing, monitoring, and training, all contribute to creating a secure environment for managing patient information. Adhering to these HIPAA compliance safeguards means healthcare entities can establish a culture of privacy and security while maintaining patient trust and meeting the requirements set by HIPAA.
hipaa guidelines
HIPAA regulations
HIPAA rules