The Health Insurance Portability and Accountability Act of 1996, better known as HIPAA, sets stringent guidelines for protecting sensitive health information. While the focus is often on covered entities, such as healthcare providers, healthcare clearinghouses, and insurance companies, it's important to recognize the critical role that business associates play in maintaining the privacy and security of protected health information (PHI).
This article provides an in-depth understanding of HIPAA for business associates and their crucial role in safeguarding PHI.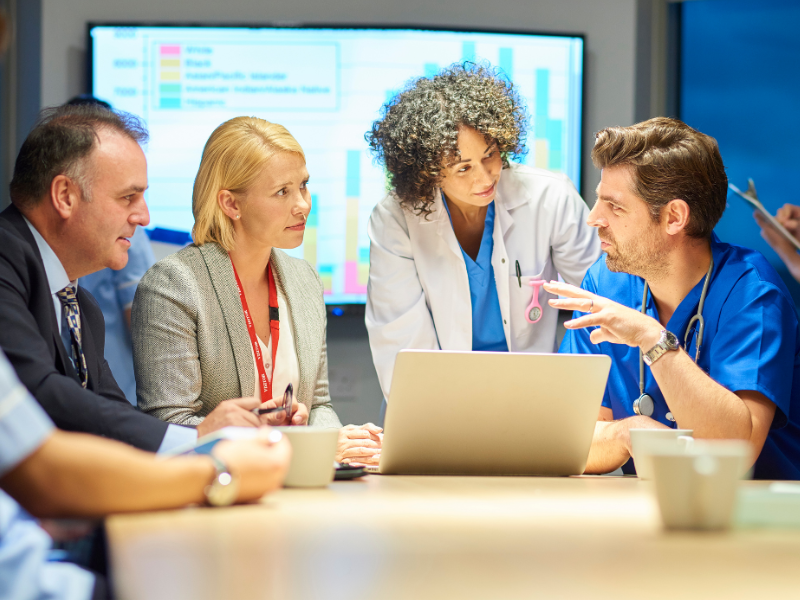 Defining Business Associates Under HIPAA Rules
Business associates, as defined by HIPAA, are individuals or entities that handle PHI on behalf of covered entities or other business associates. They provide services that involve the use or disclosure of PHI, making them indispensable partners in the healthcare industry.
Examples of business associates include software providers, cloud service providers, document storage companies, collection agencies, medical billing companies, answering services, attorneys, consultants, and marketing firms. Their involvement in various healthcare functions necessitates a clear understanding of their responsibilities and obligations under HIPAA.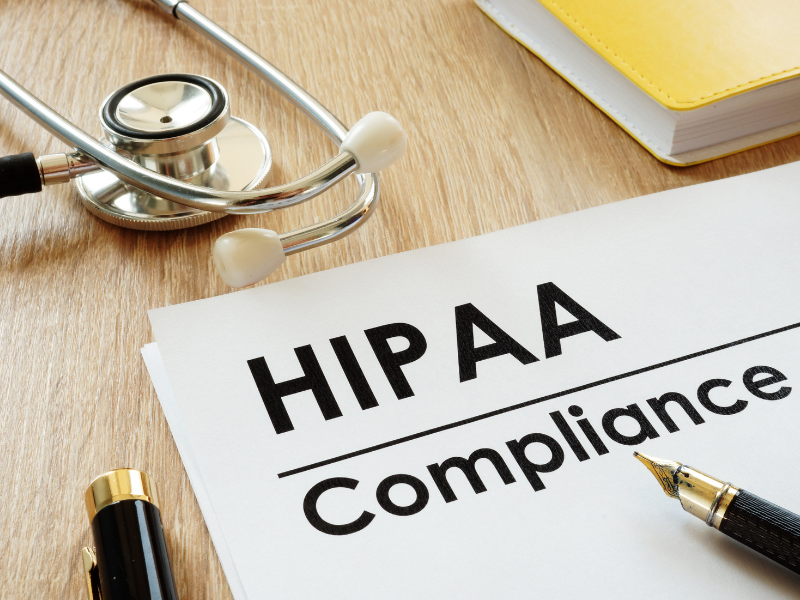 HIPAA Compliance for Business Associates
Covered entities should take steps to address and resolve a HIPAA breach due to a business associate's failure or neglect. However, they are not liable for the actions of their business associates, nor are they required to monitor or oversee their activities. Business associates have their own obligations to protect clients' PHI.
Here are the business associates' responsibilities under HIPAA:
1. Security
Business associates must implement administrative, physical, and technical safeguards to protect clients' PHI. These safeguards include ensuring secure storage, limiting access to PHI, encrypting data at rest and in storage, and conducting regular risk assessments to address potential security issues quickly.
2. Privacy
Business associates' HIPAA responsibilities include complying with the HIPAA Privacy Rule outlined by HIPAA. This includes disclosing the minimum necessary PHI to staff who need it to perform their duties, cooperating with investigations in case of a HIPAA breach, and promptly addressing breaches by subcontractors.
3. Business Associate Agreement
A BAA serves as a written agreement between a covered entity and a business associate. The legal document outlines the obligations of both parties to ensure the maximum protection and proper handling of PHI. Disregarding the provisions of a BAA can lead to lawsuits and HIPAA violations.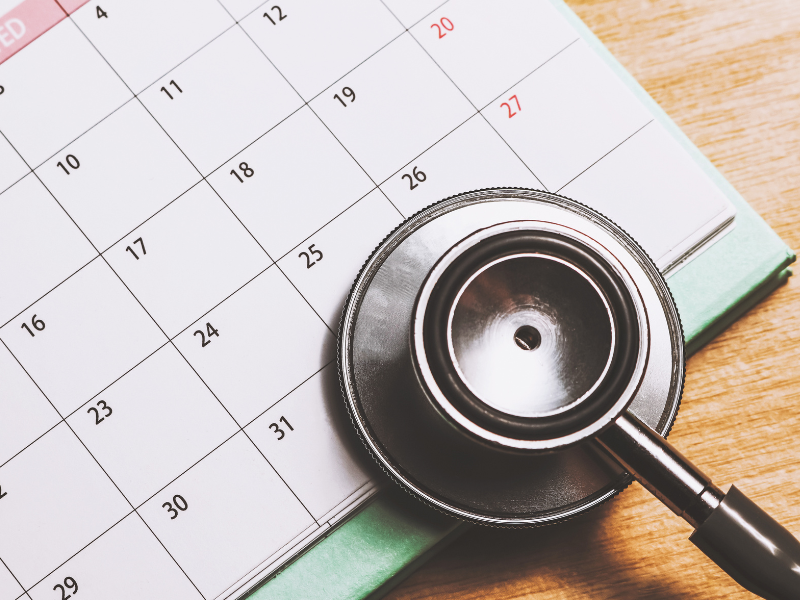 Breach Notification and Reporting for Business Associates
In the event of a breach, business associates are responsible for promptly reporting it to the covered entity within 60 days of becoming aware of the incident. They must provide necessary details regarding the breach, enabling the covered entity to take appropriate action and notify affected individuals as required by HIPAA.
HIPAA Violations for Business Associates
HIPAA violations can subject business associates to penalties and other legal ramifications. The Office for Civil Rights (OCR), responsible for enforcing compliance, provides guidance on best practices for business associates. For business associates to avoid potential liability, they should be aware of the common violations they need to steer clear of, including:
1. Failure to comply with security requirements
Implementing the necessary safeguards to protect PHI is paramount. Business associates should ensure their systems, processes, and infrastructure align with the HIPAA Security Rule and follow industry best practices for data security.
2. Failure to enter into BAAs with subcontractors
If a business associate engages subcontractors who will also handle PHI, they must have written agreements, known as Business Associate Subcontractor Agreements, in place. These agreements extend the compliance responsibilities to subcontractors and establish clear expectations for protecting PHI.
3. Impermissible use or disclosure of PHI
Business associates must strictly adhere to the terms outlined in the BAA and use or disclose PHI only as authorized by the covered entity or as required by law. Unauthorized or improper use or disclosure of PHI can result in severe penalties.
4. Failure to notify about a data breach
Prompt reporting of breaches is essential. Business associates must notify the covered entity in a timely manner following the discovery of a breach. This way, appropriate actions can be taken to mitigate the impact and further secure the PHI of the affected individuals.
To maintain compliance, business associates should take proactive measures, including:
Developing and implementing comprehensive HIPAA policies and procedures.
Conducting periodic risk assessments to identify vulnerabilities and address them promptly.
Documenting security measures implemented to protect PHI.
Signing and maintaining BAAs with covered entities and subcontractors.
Restricting access to PHI to trained personnel on a need-to-know basis.
Appointing a designated HIPAA Privacy and Security official to oversee compliance efforts.
The Vital Role of Business Associates in HIPAA Compliance
HIPAA for business associates plays a crucial role in ensuring compliance with federal and state regulations. As entities that handle PHI on behalf of covered entities, business associates bear the responsibility of safeguarding critical patient information. Thus, they must have the necessary safeguards and security protocols to minimize the risk of threats and potential vulnerabilities.
As business associates help contribute to a secure and privacy-focused healthcare environment, covered entities must ensure proper collaboration and communication. After all, they are one of the keys to upholding the principles of HIPAA by ensuring the confidentiality and integrity of sensitive patient information.
hipaa guidelines
HIPAA law
HIPAA requirements