Nursing homes are considered covered entities. Therefore, they are legally obliged to abide by the Health Insurance Portability and Accountability Act (HIPAA) regulations. Failure to do so can result in penalties, fines, and reputational damages. Understanding HIPAA rules for nursing homes is essential to maintain compliance and safeguard the residents' health information.
This article will guide healthcare professionals in preventing common violations in nursing homes.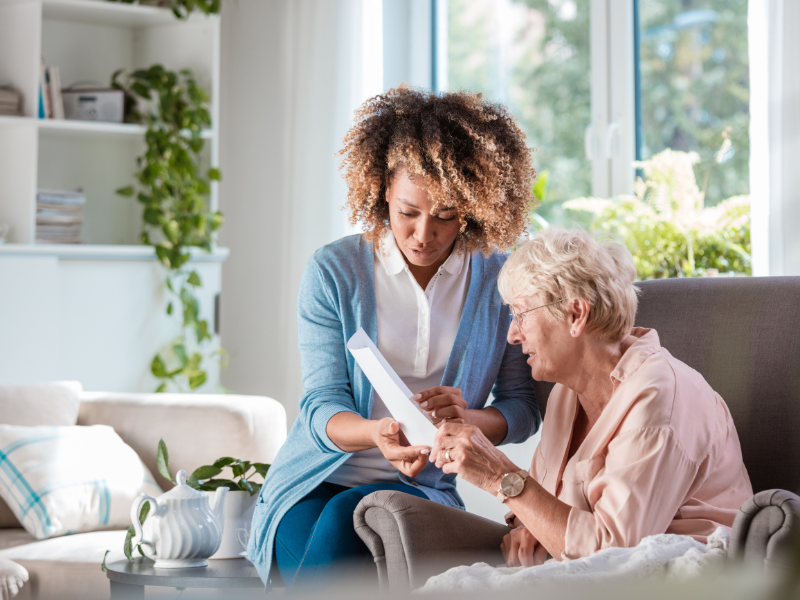 Overview of HIPAA Rules for Nursing Homes
Privacy Rule: Protecting residents' health information
The HIPAA Privacy Rule governs using and disclosing individuals' protected health information (PHI). Nursing homes must implement policies and procedures to safeguard residents' privacy and ensure that PHI is used only for authorized purposes.
However, the Centers for Disease Control and Prevention (CDC) clarifies that the HIPAA Privacy Rule permits healthcare providers such as nursing homes to use or disclose PHI for treatment purposes without authorization. This includes sharing PHI between nursing homes and hospitals to provide treatment to residents and implement preventive measures. The minimum necessary requirement for PHI disclosure does not apply in these cases.
Additionally, the Privacy Rule permits the sharing of PHI for healthcare operations purposes, such as quality improvement and protocol development. Hospitals can notify other facilities or surgeons about surgical site infections (SSIs) to improve care and monitor complications. These disclosures should only include the minimum necessary information required for these operations.
Security Rule: Safeguarding electronic protected health information (ePHI)
The HIPAA Security Rule focuses on protecting electronic protected health information (ePHI). Nursing homes must implement technical, administrative, and physical safeguards to protect ePHI from unauthorized access, alteration, or disclosure. Failure to adhere to the Security Rule can result in data breaches and HIPAA violations.
Implementing Privacy Rule Requirements in Nursing Homes
Notice of Privacy Practices
The Notice of Privacy Practices (NPP) document explains how the nursing home uses and protects residents' health information. In this regard, the U.S. Health and Human Services Department (HHS) has provided Model Notices of Privacy Practices that nursing home care providers can use to ensure compliance with the HIPAA Privacy Rule.
By ensuring that residents receive and acknowledge the notice, nursing homes can demonstrate their commitment to prioritizing the safety and privacy of the residents.
Minimum necessary standard
Nursing home staff should adhere to the Minimum Necessary Standard, which limits access to PHI to only those who need it to perform their duties. Regular training and specific policies can help staff understand and apply this standard effectively.
Resident rights and access to health information
Residents have the right to access their own health information and request amendments if necessary. Nursing homes should establish processes for granting residents' requests promptly. By respecting residents' rights and providing easy access to their health information, nursing homes can avoid violations related to denying or delaying access.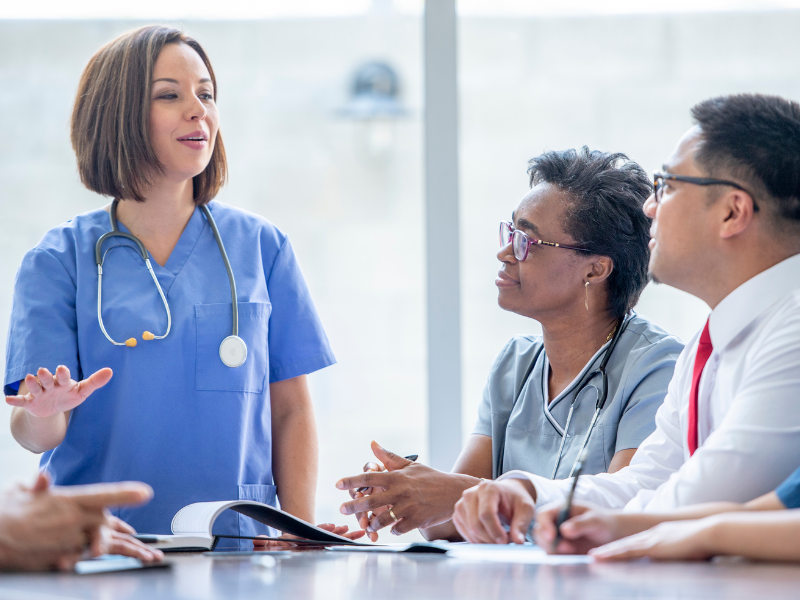 Ensuring Security Rule Compliance in Nursing Homes
Technical safeguards
One of the most common violations in nursing homes is inadequate technical safeguards to protect ePHI. For instance, staff may use shared laptops to access PHI or share them via unencrypted channels like email.
To avoid these problems, use secure computer systems, encrypt sensitive data, switch to HIPAA-compliant fax, and regularly update software to address vulnerabilities. It is also a must to conduct regular risk assessments and audits to identify and promptly address potential security risks.
Administrative safeguards
Another violation of HIPAA regulations for nursing homes is intentionally or unintentionally disclosing ePHI to unauthorized people due to a lack of administrative safeguards.
Administrative safeguards involve implementing policies, procedures, and employee training to protect PHI. Nursing homes should develop comprehensive security awareness and training programs to educate staff about HIPAA requirements, best practices, and the potential consequences of non-compliance.
Physical safeguards
Unauthorized entities can access ePHI because of a lack of physical safeguards, such as uncontrolled facility access. Nursing homes should control access to areas where PHI is stored, use secure storage solutions, and implement proper disposal methods for physical documents containing PHI. These measures reduce the risk of unauthorized access or disclosure of sensitive information.
Importance of staff training on compliance with HIPAA rules for nursing homes
HIPAA violations can stem from a lack of awareness of a nursing home's HIPAA policy. For instance, in 2017, ProPublica published a concerning report showing that nursing home staff shared photos or videos of residents on social media. Incidents like this can be avoided by letting staff undergo HIPAA training to understand the value of protecting residents' privacy and the repercussions of non-compliance with HIPAA regulations.
Ongoing training and education
When it comes to HIPAA rules in nursing homes, there's no room for complacency. HIPAA compliance is an ongoing effort. Nursing homes should prioritize continuing training and education to keep staff updated with the latest HIPAA regulations, emerging threats, and best practices. Regularly reinforcing the importance of compliance helps foster a culture of privacy and security.
Providing role-specific training for nursing home staff
By customizing HIPAA training programs to individual roles, nursing homes can improve job performance, ensure data privacy best practices, and provide residents with better care. With the effort to provide tailored training based on specific staff roles, nursing homes can optimize staff performance, maintain regulatory compliance, and enhance the overall quality of care provided to the residents.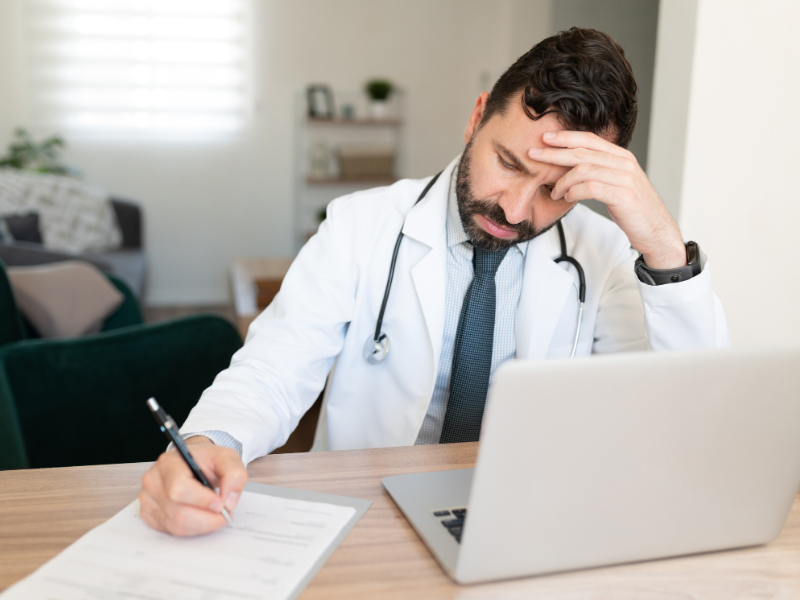 Breach Notification and Reporting in Nursing Homes
Identifying and responding to privacy and security incidents
Nursing homes must have processes to promptly identify and respond to privacy and security incidents, including data breaches. As HIPAA requires, establishing clear protocols for breach notification and reporting helps minimize the impact of incidents and ensures compliance with legal obligations.
Reporting requirements for HIPAA breaches in nursing homes
In a HIPAA breach, nursing homes must follow specific reporting requirements. They should promptly investigate and document the violation, notify affected individuals, and report the incident to the appropriate authorities. Prompt and proper action can mitigate the consequences of a breach.
Maintaining HIPAA compliance is essential for nursing homes to protect residents' privacy and avoid costly violations. Nursing homes can establish robust privacy and security practices by understanding the common HIPAA violations and implementing preventive measures outlined in this article. Adhering to HIPAA rules and training staff on HIPAA compliance will help create a culture of privacy, putting the well-being of the residents at the forefront.
HIPAA Privacy Rule
nursing homes
PHI protection