Collecting health care patient information requires utmost attentiveness. You have to make patients and clients aware of the reason behind the process. Not only is it the right thing to do, but it also helps you stay compliant with privacy laws and federal rules.
With the HIPAA Notice of Privacy Practices, you can provide patients with a written document explaining how and why your business or organization collects PHI (protected health information).
Whether for treatment or payment, you are responsible for protecting your patient's confidentiality in health care operations. Follow along to learn more about this particular notice of privacy.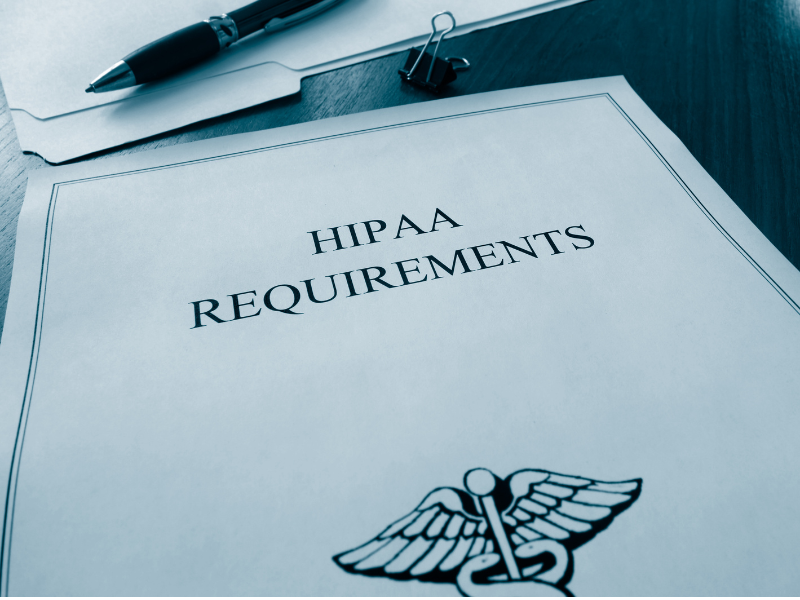 HIPAA Notice of Privacy Practices: An Overview
Besides consent letters and intake forms, covered entities like health care providers such as doctors and insurance companies must also provide patients with a Notice of Privacy Practices or NPP. It is a type of document that explains how a particular covered entity will collect and handle the patient's PHI.
For example, in new patient intake, a dental clinic can explain their use of an electronic medical record (EMR) system to collect and store patient information for health care services. Pharmacies may also inform clients through notice of privacy practices that their identifiable details will be stored electronically through on-premise pharmacy management software.
What Information Should the Notice of Privacy Practices Contain?
Covering all key topics when drafting a HIPAA Notice of Privacy Practices is a must for maintaining health care privacy. Any details lacking could slow down the patient's billing, treatment, or diagnostic process in a health plan. Plus, you could face the risk of paying hefty fines.
So what exactly do you need to include when drafting this type of HIPAA document? The following are a few examples:
PHI type
Since protected health information is anything that can identify a patient or client, you must specify the types of details you will collect. For example, you need to define in the notice that you will ask for the patient's name, contact number, social security number, and email address.
Purpose of collection
You should also include in the notice the purpose for collecting PHI. Regardless of whether it's for treatment, payment, or diagnosis, the patient should be aware of how you intend to use their details. They should also know whether you will use their information for health research or medical studies.
Disclosure methods
The patient should also know how you plan to disclose PHI and whether you will share them with other parties. Take collaborative medical treatments as an example. Before continuing with the treatment, you need to give other healthcare providers access to your patient's medical records. Therefore, you need to include this in the notice.
Explanation of the patient's HIPAA rights
The HIPAA Notice of Privacy Practices should have a section explaining the patient's HIPAA rights. Your patient should be made aware of their rights to access and make changes to their PHI. They also need to know their rights to request restrictions should they decline to participate in any form of public medical research.
Contact details
Remember to include your privacy officer's contact information when preparing a Notice of Privacy Practices. This way, if a patient or client has complaints or any privacy-related concerns, they won't have to go through the time-wasting task of asking for the right person to talk to. Also, this shows that you are serious about protecting their privacy.
Notification process in case of a breach
Another vital detail to include in the Notice of Privacy Practices is how you will notify the affected patients in case of a privacy breach. Under HIPAA regulations, you must send the notice without unreasonable delay. It should be at the latest date and within 60 days from the discovery of the incident.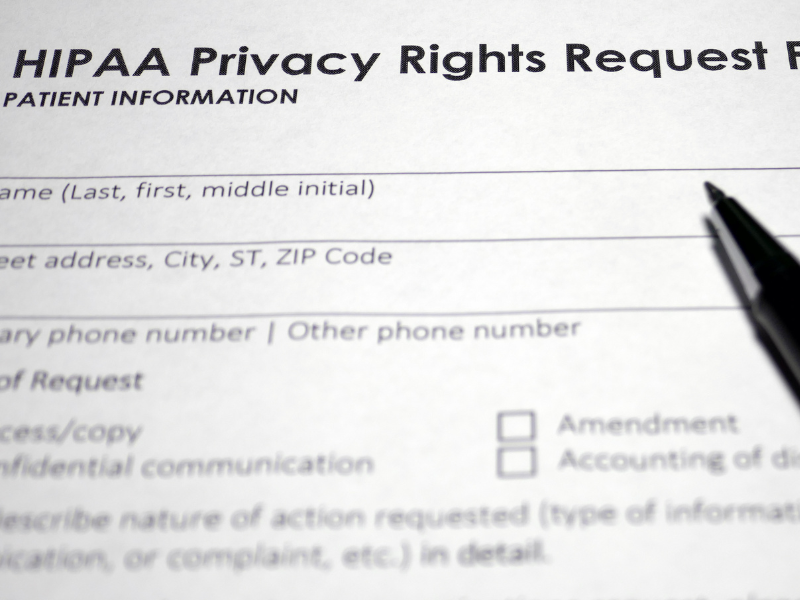 Why Do Healthcare Providers Need to Provide a Notice of Privacy to Patients?
Healthcare providers have an ethical responsibility to uphold, including protecting their patient's rights to privacy. Besides that, the HIPAA federal law requires all covered entities, including healthcare providers, to safeguard the patient's PHI and keep them safe from unauthorized disclosures.
Thus, the purpose of the NPP is to inform patients and protect them against any acts that could violate their privacy practices. This way, patients feel more in control of how they want to share and disclose their PHI. It also helps build trust, making them more adherent to treatment. They are also more likely to return to your clinic for a follow-up visit or appointment.
Can an Electronic Notice of Privacy Practices Be Used to Comply With HIPAA Regulations?
Yes. You can provide an electronic NPP and still comply with HIPAA regulations. As long as you comply with the requirements for electronic notices, you can collect and use your patient's PHI accordingly.
The following are the requirements for providing electronic NPPs:
Accessibility: The electronic version of the notice should be made accessible to patients via the provider's website, EMR, EHR, or other means.
Promptness: Avoid delays when providing electronic NPPs to patients, which should be prior to treatment.
Acknowledgment: The patient should acknowledge the receipt of the electronic notice, either through an eSignature or opt-in.
Updating: Keep the electronic NPP updated with the latest PHI collection, disclosure, and usage changes.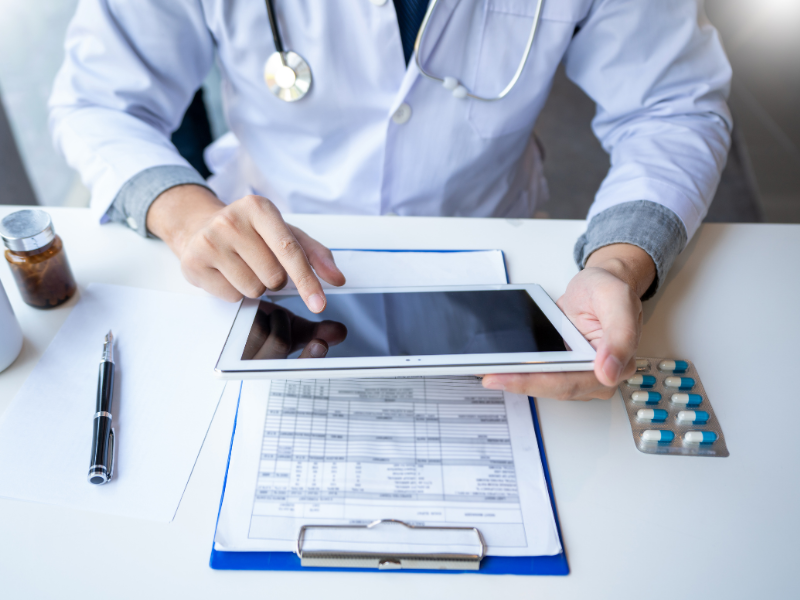 6 Tips and Best Practices When Providing a HIPAA Notice of Privacy
To further ensure that the Notice of Privacy Practices meets the HIPAA standards, here are some additional tips and best practices to consider:
1. Make it clear and concise
Avoid technical terminologies and jargon. Keep the wording simple so patients can easily understand their privacy rights and why you must collect their personal and medical information.
2. Provide it on time
Patients should receive and acknowledge the notice as early as possible. It would also help if you could streamline the NPP distribution to avoid delays and treatment disruptions.
3. Use images and illustrations
Consider the patients with disabilities who will receive the HIPAA Notice of Privacy Practices. They should have a way of understanding the document's purpose with little to no difficulty.
4. Offer translations
It would help to have translated versions of the document to cater to those patients with limited English proficiency. Not only does this help prevent miscommunication and misunderstandings, but it also shows that you're an organization that values diversity and inclusivity.
5. Provide a summary
A summary can help your patients grasp the purpose of the notice quickly. You may also use outlines to emphasize specific points and sections. This way, it would be easier for patients to understand the gist of the notice without reading every detail.
6. Make it accessible via electronic means
Offer patients the option to download the notice in electronic format. Doing so will make it easier for patients to exercise their privacy rights. Plus, you can reduce the paper waste in your office since there's no need to print a written document every time.
Ensure Patient Trust by Staying Compliant With HIPAA Notices
Providing patients with a Notice of Privacy Practices makes you one step ahead toward ensuring HIPAA compliance. In doing so, you can be confident that you are fulfilling a vital privacy requirement while showing your patients that you are serious about protecting their sensitive health information.
hipaa guidelines
notice of privacy
notice of privacy practices