The Health Insurance Portability and Accountability Act (HIPAA) requires healthcare professionals to undergo training on data security policies and compliance procedures. Obtaining a HIPAA training certificate serves as proof of this training. It's also a way for anyone with access to protected health information (PHI) to demonstrate their competence and commitment to protecting patient privacy.
Below, you will learn the importance of HIPAA training certificates, who should get them, and whether you need one for your organization.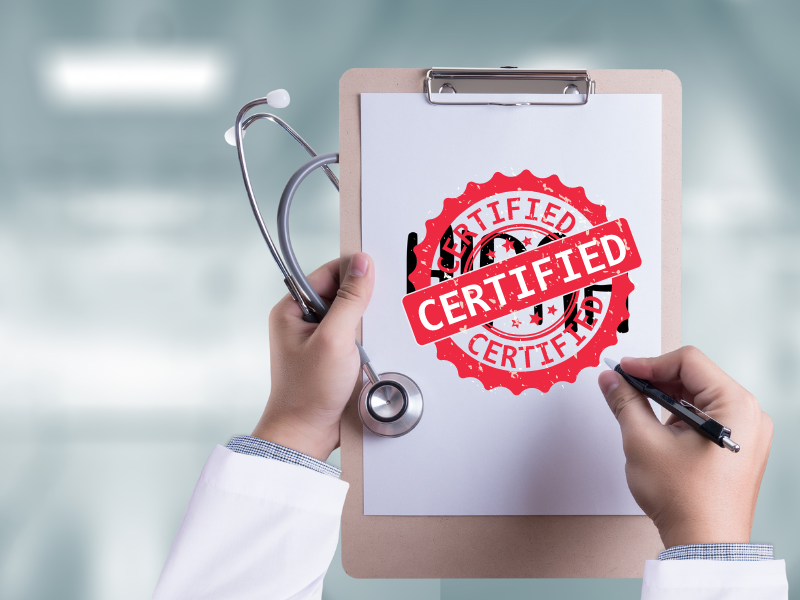 5 Reasons Why HIPAA Training Matters
1. Stay updated with the latest regulatory updates
From time to time, there will be changes or amendments to the regulations set by HIPAA. With HIPAA training, you can stay well-informed about the evolving regulations to safeguard patient data. Doing so lets you adjust your policies and procedures to match the latest guidelines.
In this regard, a HIPAA training certificate can help prove that your organization's staff have undergone the necessary training to handle PHI responsibly. It also helps build trust among patients, increasing their likelihood of returning for future treatments and follow-up visits.
2. Protect patient privacy and confidentiality
HIPAA training equips healthcare professionals with the knowledge that can help prevent accidental or intentional PHI disclosures. It also makes them aware of the potential legal and monetary consequences of mishandling protected health information. Through training, they will learn how to email or fax confidential medical records securely.
3. Prevent data breaches
Data breaches pose a significant risk in the healthcare industry. HIPAA training equips healthcare professionals with the knowledge and skills to mitigate data breaches. This will help them safeguard their patient's sensitive information from unauthorized access and potential hacking incidents.
4. Network with other professionals
Staying compliant and having a HIPAA training certificate can facilitate better collaboration among business partners and colleagues. This gives your organization a competitive advantage when seeking new partnerships. You can also work closely with other team members who have undergone the same training to minimize the risk of data breaches and unintentional disclosures.
5. Apply knowledge in the workplace
During HIPAA training, healthcare professionals can gain knowledge from major decision-makers such as hospital executives, administrators, and physicians. This can help your staff hone their skills by acquiring some tips from industry experts regarding the best practices for protecting patient information.
Benefits of HIPAA Training for Organizations
HIPAA training offers numerous benefits for organizations. Not only does it help healthcare professionals protect patient confidentiality, but it can also boost their organization's reputation.
Enhanced compliance
Employees who receive HIPAA training are more likely to adhere to the necessary policies and procedures, reducing the risk of violations and potential penalties. Moreover, a culture of compliance is fostered within the organization, where employees understand the importance of safeguarding patient information and actively work to maintain HIPAA compliance.
Improved data security
HIPAA training plays a significant role in enhancing data security within organizations. Employees who undergo training gain a deeper understanding of the potential risks and vulnerabilities associated with PHI.
Increased patient privacy
HIPAA training helps organizations prioritize patient privacy and confidentiality. Organizations can ensure that patient privacy remains a top priority while building trust with patients and maintaining a positive reputation in the healthcare community.
Improved efficiency and productivity
HIPAA training equips employees with the knowledge and skills needed to handle PHI efficiently and securely. Employees can minimize errors or delays by understanding the security protocols and procedures. Moreover, organizations can effectively streamline their workflow and increase their team's productivity.
Benefits of HIPAA Training for Employees
Aside from organizations, employees can also take advantage of undergoing HIPAA training. It helps them make informed decisions in properly handling patient-related data.
Enhanced knowledge and understanding
By undergoing HIPAA training, employees gain knowledge about patient privacy rights, the importance of confidentiality, and the legal implications of non-compliance. Ultimately, employees who receive HIPAA training are well-equipped to maintain compliance with HIPAA regulations and foster a sense of professionalism.
Increased awareness of security risks
In some cases, nosy co-workers and family members go lurking around confidential medical records. Snooping is a serious HIPAA violation and one of the top causes of privacy breaches. When employees undergo HIPAA training, they can learn how to secure patient information away from prying eyes. For instance, healthcare organizations can conduct a full risk analysis of IT systems and monitor access logs regularly to prevent physical theft and phishing attacks.
Improved confidence and professionalism
HIPAA training helps employees become familiar with privacy and compliance measures. They can effectively handle challenging situations and respond to patient inquiries regarding their medical records. Employee confidence also enhances the overall patient experience and trust within the organization.
Career advancement and job opportunities
Having a HIPAA training certificate demonstrates a commitment to compliance and patient privacy, making employees more attractive to potential employers. By investing in their own professional development through HIPAA training, employees position themselves as valuable assets in the healthcare industry.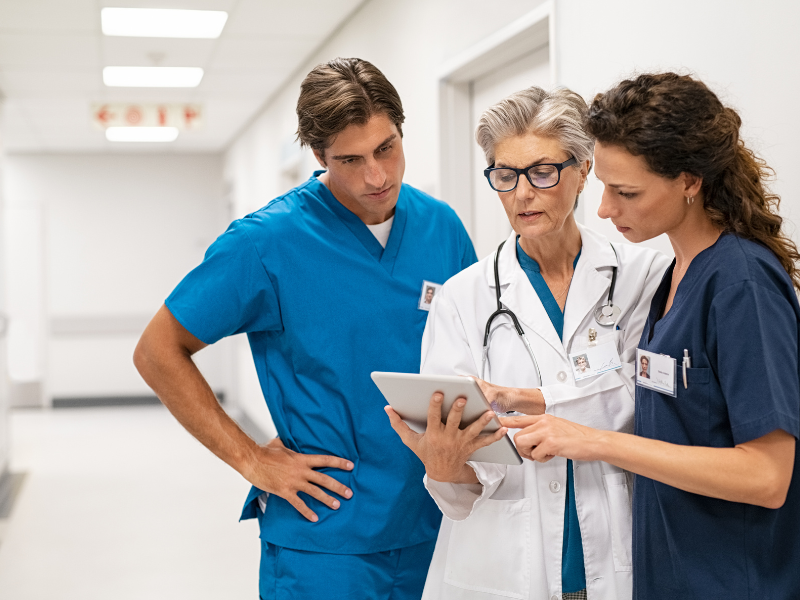 What to Expect From a HIPAA Training Certificate Program
The HIPAA Training Certificate Program provides a comprehensive curriculum that covers the essential aspects of HIPAA regulations. Participants can expect to gain in-depth knowledge of patient privacy, data security, and compliance requirements. The curriculum encompasses the key components of HIPAA, including the Privacy Rule, Security Rule, and Breach Notification Rule.
The program begins by introducing participants to the fundamental concepts and principles of HIPAA, emphasizing the importance of protecting patient information and upholding privacy rights. Participants will learn about the legal requirements and obligations imposed by HIPAA, such as obtaining patient consent, safeguarding protected health information (PHI), and responding to potential breaches.
The curriculum then dives into the specifics of HIPAA compliance, providing guidance on risk assessments, policy development, implementation of security measures, and conducting training and audits. Participants will gain practical insights and strategies for achieving and maintaining compliance within their healthcare organizations.
Real-world examples and case studies are incorporated throughout the program to enhance learning and illustrate the practical application of HIPAA regulations. By examining these examples, participants can better understand common challenges, best practices, and the potential consequences of non-compliance.
2 types of training formats
There are two types of training formats under HIPAA. Healthcare providers can sign up for individual training. Meanwhile, organizations can also enroll their employees in a group training program.
1. Individual training
Single individuals who want to get HIPAA-certified can enroll in the individual training program. Afterward, they can use their certification as legal proof of training before accessing their patient health information.
2. Organizational training
Organizations looking to strengthen their privacy and compliance can enroll in the group HIPAA training. This course will help them navigate the procedures and measures when handling Protected Health Information (PHI).
Duration and costs
The individual training takes up to 90 days from the date when you signed up. During this period, you can log in and access the training resources. For organizational training, the awareness training and security training takes 1.5 hours each. The individual course costs $29.99 but there is a special bundled price of $49.99 if you take both the security and awareness courses.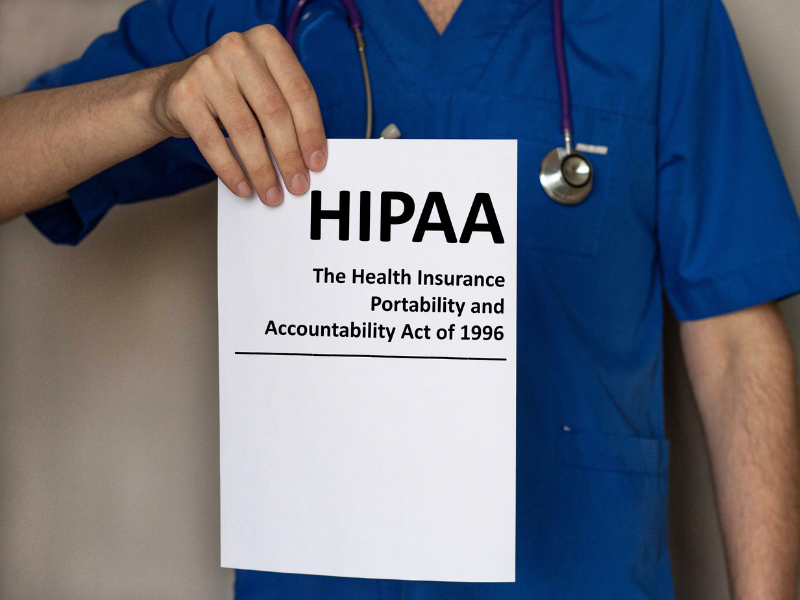 Key Areas Covered in HIPAA Training Certificate Programs
The HIPAA Training certificate program covers the following:
HIPAA awareness training for employees who have access to PHI
Formal documents and controls to help organizations protect PHI
Compliance training for officers responsible for HIPAA within the organization
Course content and relevance
Privacy Rule
The HIPAA Privacy Rule sets standards for protecting patients' sensitive health information. It ensures that individuals have control over their personal health information. Furthermore, it also requires healthcare providers to properly handle and disclose PHI.
Under the privacy rule, healthcare providers must obtain patient authorization before using or sharing their medical records with other healthcare providers, insurers, or third parties.
Security Rule
The HIPAA security rule states that physicians must conduct appropriate measures to ensure PHI's confidentiality, integrity, and security. All covered entities utilizing certified electronic health record technology (EHR) must review their security risks to maintain compliance.
Breach Notification Rule
According to the HIPAA breach notification rule, the covered entities must notify patients whenever their PHI is used, disclosed, or potentially breached. Furthermore, the physician must evaluate improper use or disclosure of PHI when it is compromised.
Selecting the Right HIPAA Training Certificate Program
When choosing the right HIPAA training certificate program, look for a program that provides comprehensive coverage of the Privacy Rule, Security Rule, and Breach Notification Rule, as well as other relevant HIPAA guidelines.
Determine whether you prefer an online course or an in-person training session. If you want to learn at your own pace, consider taking the online courses. Meanwhile, in-person training sessions can provide a more interactive and immersive learning experience. A good training certificate program should include assessments or quizzes to evaluate your level of understanding.
By considering these factors, you can select a HIPAA training certificate program that meets your educational and professional needs. Remember to choose a program that is comprehensive, reputable, and aligned with your preferred learning style.
Accreditation and recognition
Upon training completion, you will be asked to enter your name on the certificate. You will get an Adobe Acrobat PDF certificate and wallet card along with your transcript scores. The certificate is valid for two years but may extend to a longer period, depending on your organization's retraining policy.
Stay Ahead of Data Breaches With HIPAA Training Certificates
By undergoing HIPAA training, healthcare professionals gain insights into how to prevent unauthorized access or disclosure of sensitive patient information. More importantly, HIPAA training equips healthcare organizations and their staff with the knowledge and tools to mitigate those risks and safeguard patient privacy effectively.
HIPAA certification
HIPAA training
HIPAA training certificate