Calendly has become a staple for businesses and professionals looking to streamline their scheduling processes. This scheduling automation platform offers the convenience of automatically booking meetings, hosting webinars or classes, and scheduling calls with clients, all while maintaining control over your availability and saving precious time.
However, a critical question arises, especially when using the platform to handle sensitive patient data. Healthcare providers may ask: Is Calendly HIPAA-compliant? Let's look into the security features and compliance considerations surrounding Calendly's platform.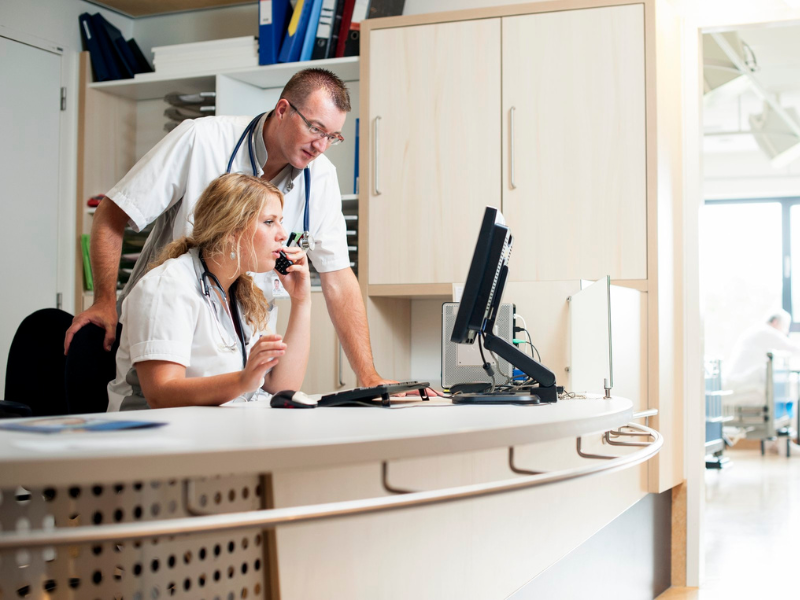 Benefits of Using Appointment Scheduling Apps Like Calendly in Healthcare
Automated appointment scheduling offers reassurance for patients. The ease of booking appointments can provide much-needed comfort for individuals experiencing anxiety or stress related to their health concerns. Instead of making multiple calls or waiting on hold, patients can use the platform to book an appointment at their convenience. Apps like Calendly also reduce the risk of missed appointments and delays in receiving care.
Thoughtful scheduling allows healthcare providers to manage their time judiciously, minimizing patient wait times and eliminating the risk of overbooked or underutilized resources. It makes it easy for patients and healthcare providers to check, edit, or update schedules anytime. Furthermore, research published on Risk Management and Healthcare Policy shows that patient no-shows or missed appointments lead to loss of revenue and risks in the quality of healthcare service. Forbes mentions that no-shows result in a financial burden of over $150 billion annually for the U.S. healthcare system, with individual physicians facing an average loss of $200 for each unused time slot.
Appointment scheduling apps aim to simplify bookings and reduce revenue loss. However, only select scheduling or appointment platforms are suitable for healthcare use. The number one factor to consider is HIPAA compliance.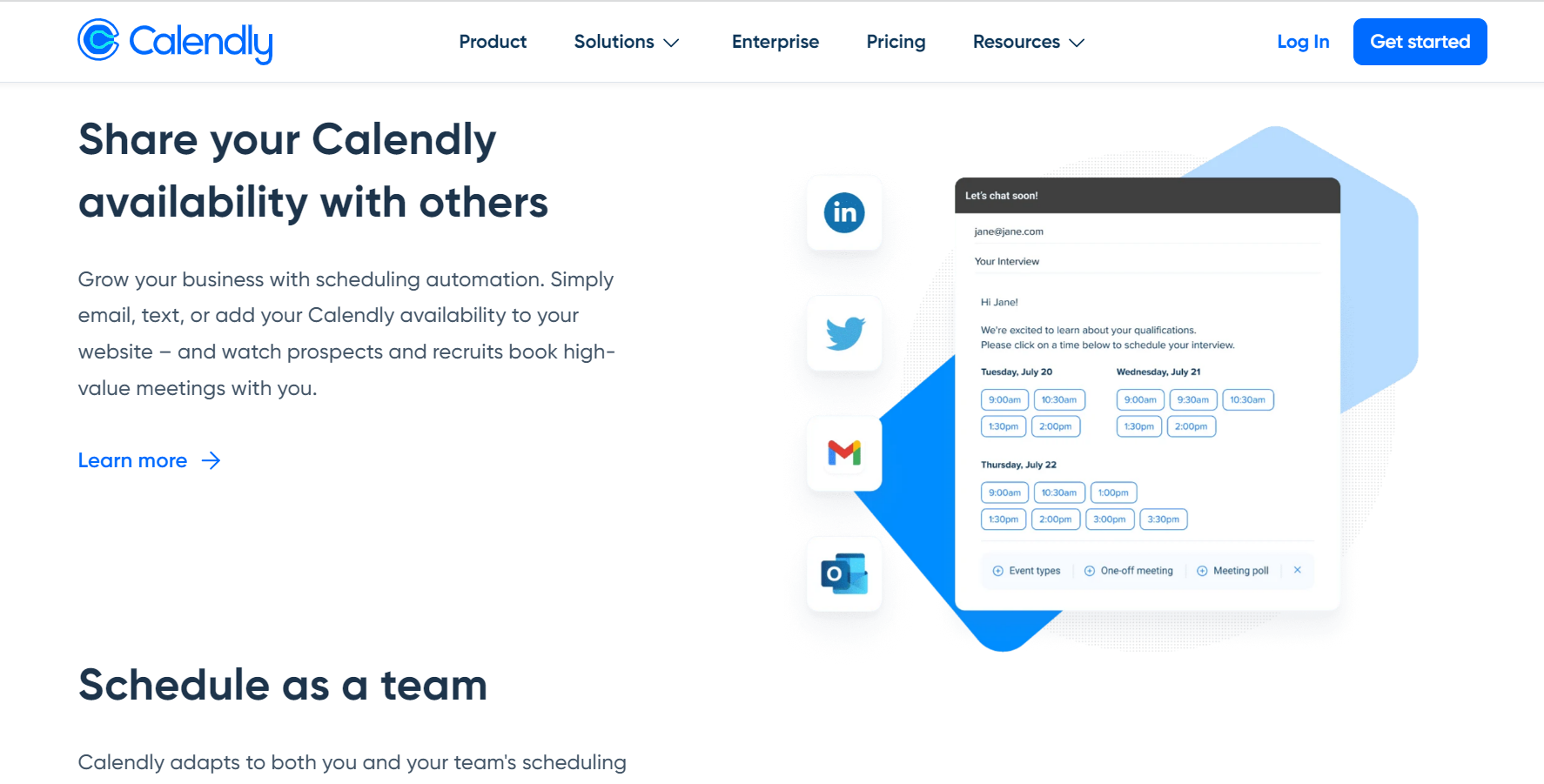 Is Calendly HIPAA-Compliant?
No, Calendly is not HIPAA-compliant because it does not provide its partners with a Business Associate Agreement (BAA). Calendly's Help Center and website currently don't offer information about HIPAA and whether the platform meets its requirements.
However, healthcare providers may still use Calendly, provided they refrain from using the modern scheduling platform to handle sensitive patient data.
Here are some critical points about Calendly and HIPAA compliance:
Calendly security features
Healthcare organizations are required to ensure PHI confidentiality, integrity, and availability. When utilizing software tools in connection with PHI, it's crucial to employ robust security features to meet the standards set by the Health Insurance Portability and Accountability Act (HIPAA).
Calendly Platform Security employs TLS SHA-256 with RSA Encryption to protect data during transit. Moreover, the platform uses encryption for data at rest and salted password hashes, helping thwart malicious attacks. Calendly, however, limits its access to calendar status information, such as busy or free time slots. This restriction ensures that calendar appointments are not double-booked and adds a layer of security to the platform.
The platform's Enterprise solution offers even stronger security. Data is protected with account controls and TLS 1.2 and AES-256 encryption. The app is also protected with Distributed Denial of service protections (DDoS), a web application firewall, regular vulnerability scanning, and semi-annual penetration testing. Furthermore, Calendly compliance includes SOC 2 Type 2, SOC 3, GDPR, CCPA, CSA Star Level One, GLBA guidelines for financial institutions, and FINRA guidelines for cybersecurity.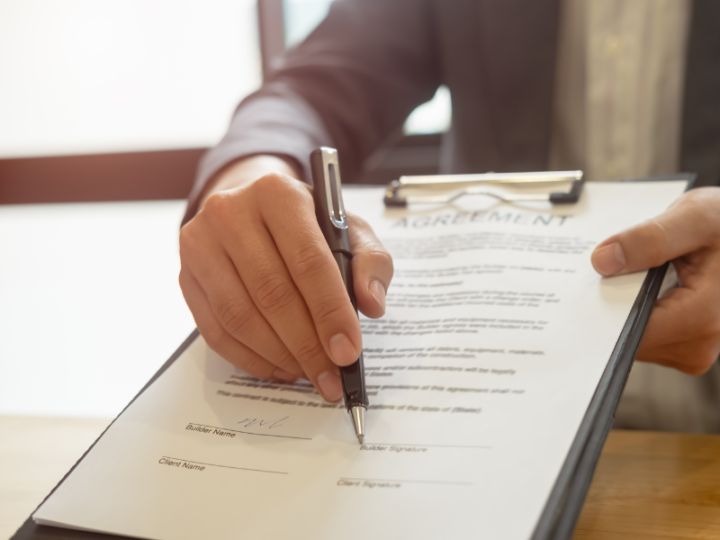 Calendly Business Associate Agreement (BAA)
Given Calendly's robust security measures, achieving HIPAA compliance is relatively easy. Despite this, HIPAA rules require healthcare organizations to sign a BAA with all their business associates before using software to handle PHI.
BAAs outline the responsibilities and commitments of both parties regarding HIPAA compliance. Calendly doesn't provide the required BAA for healthcare providers. Also, its website has not stated anything about requesting or signing BAA. If you're a business or organization covered by HIPAA, you're better off looking for an alternative to Calendly.
Choosing HIPAA-Compliant Alternatives to Calendly
With its user-friendly platform and a wide array of integrations, Calendly has transformed how professionals and businesses manage their calendars, meetings, and appointments. But while the app offers an efficient solution for many organizations, healthcare providers and professionals should exercise caution due to its non-compliance with HIPAA regulations.
Always prioritize the security and confidentiality of patient data when making software choices. After all, you don't want to risk compromising PHI and violating privacy laws. Thus, it's best to choose secure appointment scheduling apps that offer a BAA. Doing so will not only help avoid Calendly HIPAA compliance issues. It will also help you maintain your positive reputation.
On top of offering a BAA, the scheduling platform should also be willing to back up its agreement with solid security measures like TLS and AES 256 encryption, physical safeguards, and administrative controls.
Calendly
HIPAA compliance