WhatsApp's compliance with regulations such as HIPAA is critical to ensuring that no sensitive patient information goes unprotected. By looking into its security measures and encryption protocols, you can better understand whether it meets HIPAA requirements. Still, there are other factors to consider.

Delving deeper into WhatsApp compliance means examining multiple aspects, such as the platform's access controls and data storage practices. So, is WhatsApp HIPAA-compliant? Follow along to learn more about its compliance status and what to consider when using it to send sensitive messages.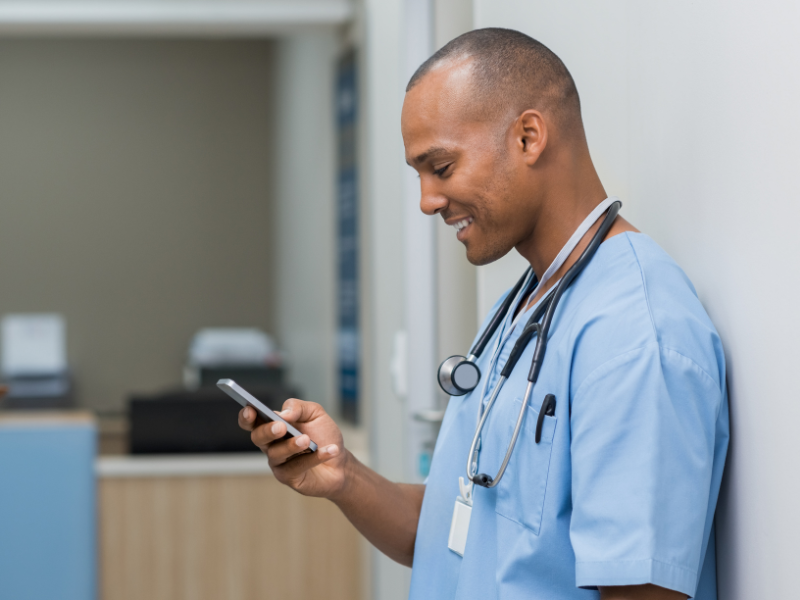 Why Is HIPAA Compliance Necessary for Messaging Apps?
Using HIPAA-compliant messaging apps is vital to ensure your patient's protected health information (PHI), such as names, medical records, and biometric identifiers, remains safe. These apps must have adequate encryption and security protocols that meet the Health Insurance Portability and Accountability Act (HIPAA) requirements.
Without HIPAA compliance, you and your organization could put your patients at risk. Ultimately, this leads to a breach of confidentiality. Noncompliance with HIPAA can result in severe legal and monetary penalties.
About WhatsApp
Established in 2009, WhatsApp is a cross-platform messaging and voice-over-IP (VoIP) service powered by Meta. In it, users can send messages, make voice and video calls, send documents, and share other forms of media.
The app works on any Windows, Mac, Android, or iOS device, providing a seamless communication experience. Its encrypted messaging feature has significantly contributed to its popularity and widespread adoption, making it a trustworthy business communications platform.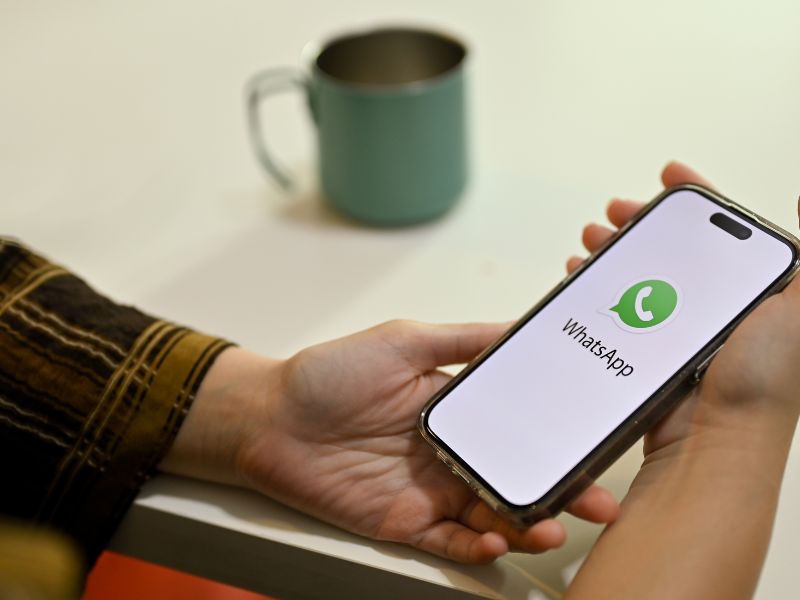 Is WhatsApp HIPAA-Compliant?
No, WhatsApp is not HIPAA-compliant. Even though it employs end-to-end encryption to ensure privacy and security, you cannot use the app to transmit sensitive health information, particularly those that contain PHI and personally identifiable information (PII).
Aside from the Facebook-owned messaging platform not offering a Business Associate Agreement (BAA), it also lacks the necessary measures covered entities need to meet HIPAA's stringent requirements.
To be more specific, the app doesn't provide audit logs. There are also no access controls, meaning there is no way to restrict access to PHI. You also do not have the option to set up user permissions or roles within the app. While it's great for instant messaging, it isn't ideal for establishing secure and private communications in a healthcare setting.
The Risks of Using WhatsApp in Healthcare
Without implementing HIPAA-compliant protocols, WhatsApp can pose various security and privacy risks for healthcare businesses. Generally, the platform lacks scalable analytics, archiving capabilities, and visibility.
Here are some of the major risks of using WhatsApp in healthcare:
Data security concerns
Hackers may try to steal your information from WhatsApp through malicious links. Clicking these links enables hackers to steal your personal data. Though encrypted, the app is still vulnerable to all kinds of cyberattacks. It doesn't have enough security measures to catch or prevent malware from infecting your devices.
Data sharing vulnerabilities
WhatsApp only requires new users to sign up using their phone number. However, it's not as secure as other messaging apps, making your personal information vulnerable to third-party platforms, including Facebook. Third-party companies can use your information to include you in their contact list and send out marketing campaigns.
These data-sharing vulnerabilities can lead to sensitive data leakage. Even with end-to-end encryption, hackers can easily bypass the security measures, giving them access to your private conversations and sensitive files.
Potential HIPAA violations
Using WhatsApp to send and receive PHI can put your organization at risk of HIPAA violations. Here are some of the potential HIPAA violations of using the app for healthcare messaging without proper safeguards in place:
Breach of patient information
WhatsApp encrypts messages and calls, but there's a possibility that someone else or a hacker has captured or saved the message contents. Anything you post online or share via messaging apps can instantly spread online, and once they do, it becomes nearly impossible to take them down completely. Finding your sensitive information on the black market is also likely.
Sharing information without consent
Under HIPAA, third-party companies handling PHI and doing business with covered entities must sign a BAA to ensure proper use and disclosure of patient information. Since WhatsApp lacks compliance with HIPAA, using it to share PHI could lead to unauthorized sharing of sensitive medical records and other health files. Also, those guilty of doing this can get away with the fact that they cannot be held accountable for any breaches of PHI mishandling.
Health record snooping
Stored data in WhatsApp can be highly vulnerable to snooping. Much more if you're using the app to send and receive messages containing PHI. Malicious users could exploit the app and use malware to access sensitive health messages. Thus, using a HIPAA-compliant messaging platform is a must to minimize the risk of unauthorized PHI access.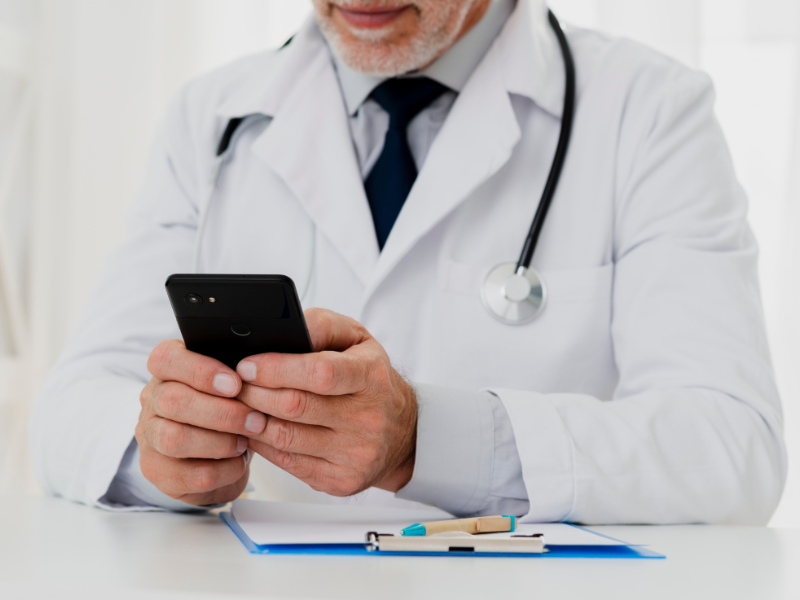 Alternatives to WhatsApp for HIPAA Compliance
At this point, achieving WhatsApp HIPAA compliance is far from possible. Knowing this, looking into alternative apps that offer HIPAA compliance would be best.
Here are some of them:
OhMD
OhMD is a HIPAA-compliant text messaging platform that lets users send and receive intake forms, appointment reminders, surveys, photos, and other media files. It also comes with a unique feature, OhMD's Video Visits, allowing healthcare professionals to pay a video visit to their patients in a single tap.
TigerConnect
Another secure and HIPAA-compliant alternative to WhatsApp is TigerConnect, a messaging platform that uses 256-bit AES encryption to send and receive messages. It also allows users to authenticate their identities, providing another layer of security.
Google Chat
The Google-owned messaging app meets HIPAA's requirements for secure communications in a healthcare setting. However, you must note that this HIPAA-included functionality is only limited to those whom Google has already entered into a HIPAA Business Associate Addendum (BAA).
HIPAA compliance
WhatsApp