Healthcare organizations and medical providers are expected to comply with HIPAA privacy and security regulations. These include seeking patient consent, proper PHI disclosure, and robust data protection measures. Non-compliance with the rules of HIPAA is subject to monetary penalties and jail time for serious violations. Depending on the severity, covered entities may face fines of up to $50,000 and imprisonment of up to five years. On top of that, violators will also face civil and criminal lawsuits against them.
This article explains the tiers of HIPAA violations and their respective civil and criminal offenses.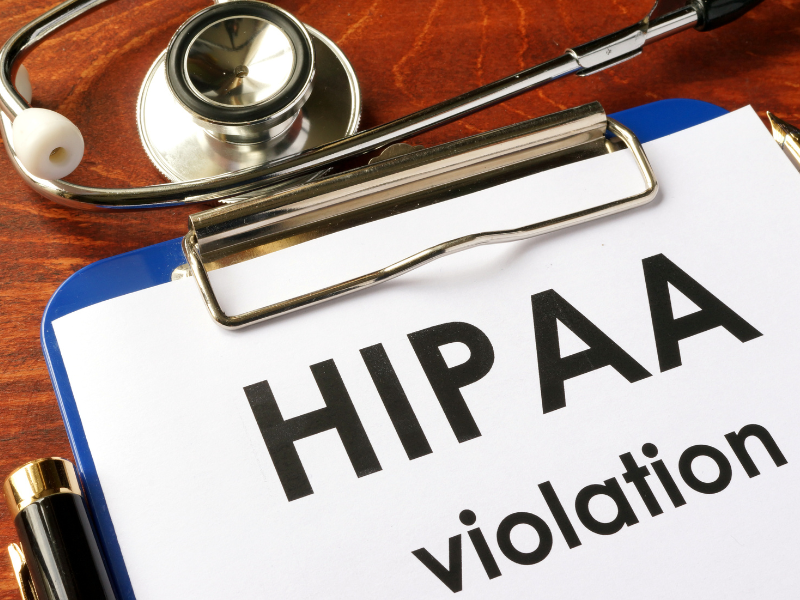 Exploring HIPAA Violations: Understanding Civil and Criminal Offenses
A HIPAA violation happens when a healthcare organization or a HIPAA-covered entity fails to comply with the standards and requirements to safeguard a patient's protected health information (PHI). Some examples of potential violations include disclosing PHI beyond what is requested or willfully releasing confidential patient information without consent.
Most HIPAA violations are due to negligence or careless acts, such as failing to conduct risk assessments or forgetting to seek authorization from the patient before using or disclosing PHI. These negligent acts can often result in massive data security breaches affecting thousands of individuals.
If you violate HIPAA, the Office for Civil Rights (OCR) will impose a corresponding penalty depending on the severity of your violation. For less severe offenses, the OCR will set non-punitive measures such as voluntary compliance to help organizations adhere to HIPAA regulations. However, covered entities may still face financial penalties and jail time if they violate multiple aspects of the HIPAA rule.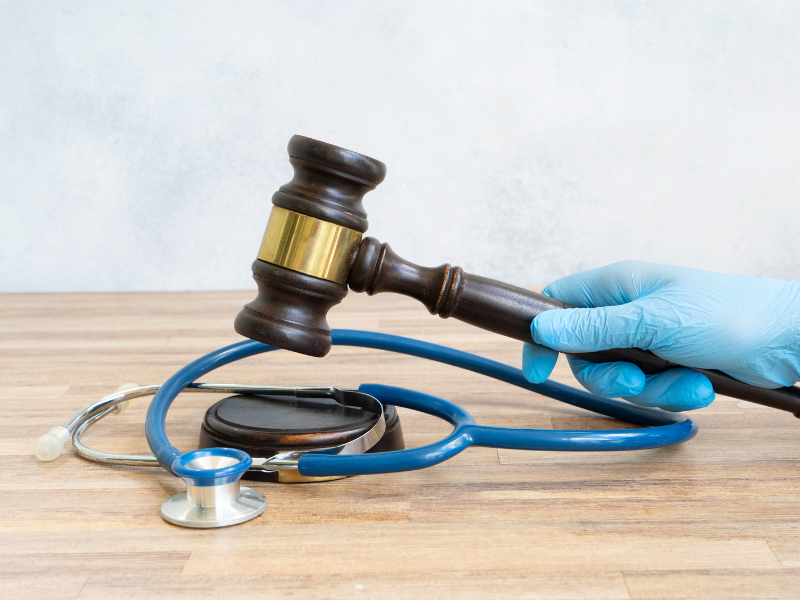 The 4 Tiers of HIPAA Violations
The OCR will decide on the violation based on four tiers:
Tier 1
The covered entity was unaware of the committed violation and carefully adhered to the HIPAA rules.
Tier 2
The covered entity should have been aware of the violation but was not able to avoid it despite being careful.
Tier 3
The covered entity willfully neglected the HIPAA rules, given the attempt to correct the violation.
Tier 4
The covered entity intentionally or willfully acted on the violation without any attempt to correct the wrongdoing within 30 days.
Also, it should be noted that the OCR has the discretion to waive a fine. Usually, this applies to organizations that fall victim to unavoidable breach incidents. However, the penalties still stand for those who intentionally violate or neglect the Privacy, Security, and Breach Notification Rules.
What Are Civil HIPAA Violations?
Following a complaint, the OCR imposes civil penalties on violations that unknowingly fail to abide by the rules of HIPAA. When they happen, the OCR investigates the data breach's possible non-compliance issues. Once the underlying cause of the breach has been identified, the OCR will issue civil monetary penalties (CMP), corrective action plans (CAPs), and resolution agreements.
For Civil HIPAA violations, the settlement depends on the impact and extent the breach had on the affected individuals. The OCR also imposes punitive measures that suit the financial capability of the covered entity without forcing the business to close. Regardless, these civil penalties serve as a reminder to individuals and entities alike to stay compliant with the HIPAA rules.
Civil HIPAA Violations: Consequences and Penalties
Here's the penalty breakdown of the civil HIPAA violations:
Tier 1: Lack of knowledge
Unintentional violation of privacy or security is subject to a minimum monetary penalty of $127 and a maximum of $63,973.
Tier 2: Reasonable cause, but unavailable despite extensive efforts
Covered entities that overlooked HIPAA rules, such as releasing PHI without proper authorization, may face a minimum penalty of $1,280 and a maximum of $63,973.
Tier 3: Willful neglect, but with corrective actions implemented within 30 days
If the corrective action took 30 days before implementation, the organization is subject to a minimum penalty of $12,794 and a maximum of $63,973.
Tier 4: Willful neglect, and without any corrective measures taken within 30 days
Despite corrective action efforts, the organization still fell short within the given timeframe. This violation constitutes a minimum penalty of $63,973 with a maximum fine of $1,919,173.
Each tier comes with a calendar year cap amounting to $1,919,173. This only applies to single HIPAA provision violations within the calendar year. However, for multiple violations, the cap applies to each provision per year of committing the offense.
What Are Criminal HIPAA Violations?
Most cases fall under civil penalties, but if healthcare professionals or the hospital staff themselves obtain or use PHI for their own reasons, they may be criminally liable for the HIPAA violation under the Social Security Act provision.
Criminal HIPAA violations include theft or wrongful PHI disclosures for profit gain with intent to cause harm. Unlike civil violations, individuals cannot use their lack of understanding of HIPAA requirements as a defense. The Department of Justice prosecutes HIPAA violators with substantial fines and imprisonment.
Criminal HIPAA Violations: Consequences and Penalties
The following tiers for criminal HIPAA violations have their corresponding penalties and prison sentences:
Tier 1: Wrongful PHI disclosure
Having zero knowledge of the HIPAA rules is not an exemption. For instance, stealing PHI is a blatant theft act and is subject to fines of up to $50,000 and one year in prison or both.
Tier 2: Wrongful PHI disclosure under false pretenses
Employees who disclose PHI without permission may face fines of up to $100,000 and five years in prison or both.
Tier 3: Wrongful PHI disclosure under false pretenses with malicious intent
This is the most severe violation to which the individual wrongfully obtains PHI to sell and use for personal gain. Wrongful disclosures with malicious intent are subject to fines of up to $250,000 and ten years in prison or both.
Stay Compliant With HIPAA to Prevent Penalties
Maintaining HIPAA compliance can help you avoid costly penalties and other liability risks. As a business and healthcare provider, it demonstrates your commitment to enhancing your reputation and building trust among patients. It also pays to know about the tiers of HIPAA violations, including their differences and severities, so you can prioritize your compliance efforts accordingly.
hipaa guidelines
HIPAA law
HIPAA noncompliance