Gone are the days when patients had to rely on their doctors and healthcare providers for every bit of information about their health. With the advent of technology, patients can now access their medical records and laboratory tests through secure online portals. Doing so enables them to be more involved in their care process.
Ultimately, access to patient information plays a crucial role in improving healthcare delivery and ensuring patient safety. Follow along if you want to learn more about patient information access and how it's transforming the healthcare industry.
What Is Patient Information Access?
Patient information access refers to the ability of patients to access any information about their health. Usually, this pertains to obtaining medical records, diagnoses, prescriptions, laboratory results, and treatment plans.
Additionally, patient access includes the ability of patients to communicate with their healthcare providers directly. Doing so also enables them to schedule appointments or update their health records online. They do not need to go to your clinic to request a copy.
Methods of accessing patient information
For patients to gain access to their health information, they could either request a paper copy or view their healthcare data electronically. The latter requires using electronic medical records (EMRs) or electronic health records (EHRs), which only those with appropriate authority can access.
Another way for patients to access their own health records is through a patient portal. Patients can view, monitor, and update their records through these online portals directly. They can also do so anywhere at any time without constantly sending emails or submitting requests forms.
Why Is Access to Patient Information Necessary?
Providing quality care requires a patient-centered approach. That goes without saying that your patient's cooperation plays a crucial role in ensuring the success of their treatment. One effective way to do so is by keeping them well-informed.
By giving them access to patient information, they could better understand how their health status is progressing. Here are a couple more reasons why you should consider integrating patient information access management into your clinical workflow:
Better quality care. Patients with direct access to their health information are more inclined to raise concerns or ask questions about their diagnoses and course of treatment. Having them actively participate leads to better decision-making, significantly affecting their treatment outcomes.
Safer patient care. Patients can immediately raise concerns about errors in medical records and prescriptions. You can also minimize the risk of miscommunication, which could lead to misdiagnosis and treatment delays.
Increased convenience. Access to patient information via online portals can drastically reduce the time needed to obtain vital details like past treatments and medical history. Such an option can be incredibly beneficial in emergencies, where every second counts.
Reduced expenses. Patients who can access their own medical records are more likely to adhere to treatment, which helps lessen the possibility of repeat tests and readmissions. You can also avoid the unnecessary costs caused by lengthy hospital stays.
Increased compliance. Teaching patients how to access patient information securely can improve compliance with HIPAA regulations. You can also minimize the risks of accidental disclosures, leading to hefty fines and other serious legal consequences.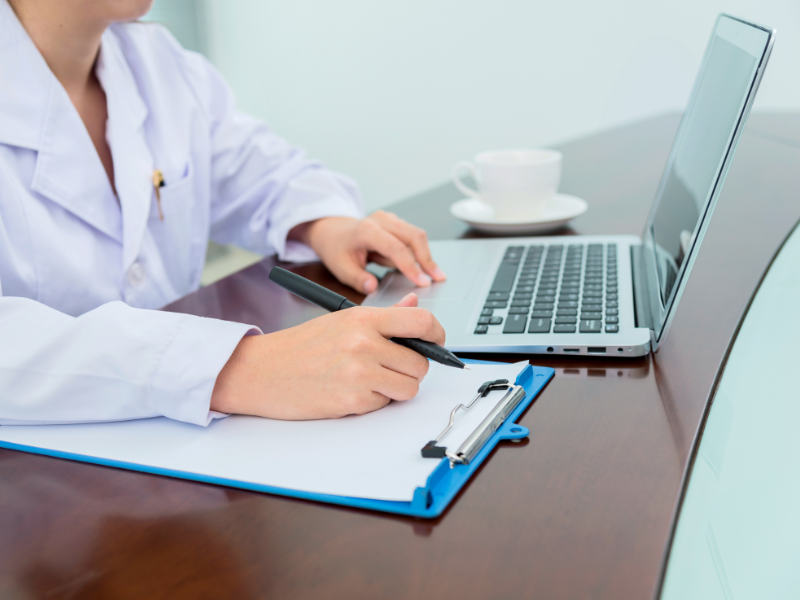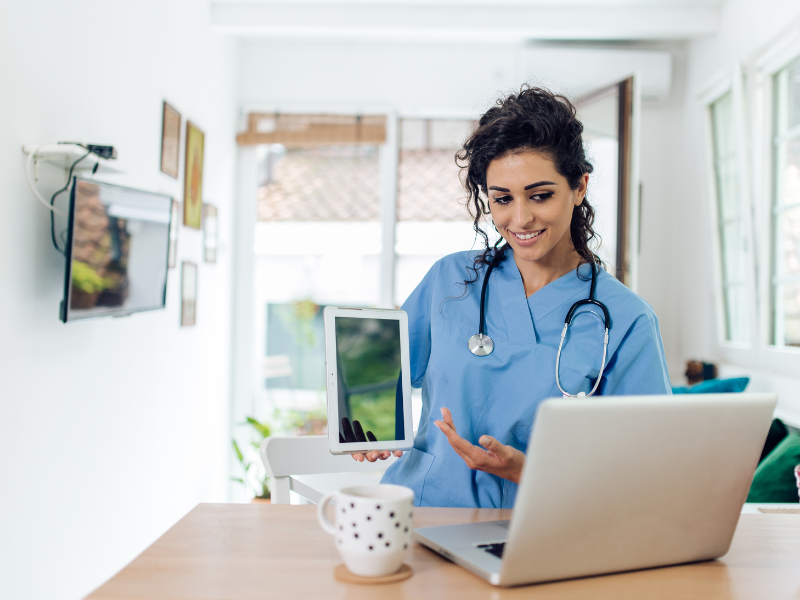 5 Proven Strategies to Improve Access to Patient Information
Improving patient information access can be challenging, especially when working in a healthcare setting. On the brighter side, there are proven strategies that can help. These include the following:
1. Patient portals
With patient portals or other secure online platforms, patients can conveniently access any information related to their health. Viewing and downloading appointment confirmations, medication history, and laboratory tests only takes a few clicks. There's no hassle on the patient's part since they can access the patient portal using their personal computer or mobile device.
2. Health education materials
Educational materials like brochures or pamphlets allow patients to understand their information access rights better. Doing so helps them become more aware of their choices and the process for obtaining health information. This way, they are more likely to cooperate with your treatment plan.
3. Streamlined communication channels
Providing patients with a streamlined means of communicating can go a long way. Firstly, it helps reduce the time needed to share health documents. It also encourages patients to communicate directly with the persons involved in their treatment. For this, you can offer various secure communication tools that support direct messaging and video conferencing.
4. Remote patient monitoring
Patients residing in remote locations will need help exercising their rights to access health information. With the help of the Internet, you can use mobile apps and wearables to track and record the health status of patients. On their end, they can request information online, eliminating the need for in-person follow-ups.
5. Decision support tools
Decision support tools like symptom checkers and medication guides enable patients to make sound judgements. They take part in managing their health conditions, making them feel more satisfied with the quality of care they receive. More importantly, you can reduce objections because patients already have a basic understanding of your recommended treatments.
Legal Frameworks Supporting Patient Information Access
There are several legal frameworks supporting patient information access. These include:
The Health Insurance Portability and Accountability Act (HIPAA)
HIPAA has a provision called the Privacy Rule. Under this condition, individuals have the right to access their medical records, billing statements, and any other details related to their health. Such requests are critical because they give patients better control over their treatment choices. It also helps promote transparency since patients can review their medical records anytime and ensure that everything is accurate.
Patient Protection and Affordable Care Act (ACA)
There is a specific provision in ACA that supports access to patient information. The requirement states that health plans must allow patients to access their details electronically. They can also request for their specific health records to be shared with another person or entity.
State-specific patient access laws
In general, state laws include provisions that establish the rights of patients to access their health information. These provisions may vary per state, but the primary objective is to help patients make better health-related decisions that could affect their course of treatment. Also, like HIPAA, these state laws require healthcare providers to safeguard patient health information from unauthorized access or disclosure.
How Online Solutions Can Help
Providing patients the means to access health information online is crucial for healthcare digitalization. Nowadays, patients are becoming more proactive about managing their health. With telemedicine services becoming increasingly accessible, the time has come for healthcare providers to embrace innovation.
One way of doing so is by allowing patients to access and modify their health information in real time.
hipaa guidelines
HIPAA requirements
HIPAA rights