Faxing has been a standard method in businesses for many decades. On the other hand, some people may wonder if faxing is still relevant with the advent of email and file-sharing services. Yes—faxing is still an essential business communication that you use to transmit and receive papers securely, even online fax services.
Do you want to know how to fax a PDF online? Well, you don't need a fax machine to send a document. Thanks to online faxing solutions like the iFax, sending and receiving confidential faxes is possible with just a few clicks of the mouse or taps on the mobile device's screen. You can send multiple file-formats via iFax, too.
This guide will show you how to fax a PDF online from your computer or smartphone, valuable tips for using pdf to fax online services, and the benefits of online faxing.
Table of Contents
What is a PDF?
PDFs are a common way to share documents because you can easily open them on any compatible device. A PDF is a document that has been formatted for portable document format, a file type that Adobe Systems created. Using an Adobe Reader application on a computer or mobile device, you can easily view, read, browse, and sign the documents.
Other options you can do with PDFs include the password-protection option, integration of links, and bookmarks. You can convert other files such as editable documents, spreadsheets, and PowerPoint presentations into PDF files with different applications.
PDFs have many uses. You may format your resumes or cover letters to potential employers, submit college applications, or provide instructions for a task in PDF format for easy browsing or viewing. PDFs are also valuable for sharing information about an event or publication for more general purposes.
Why Should You Use PDF to Fax Online?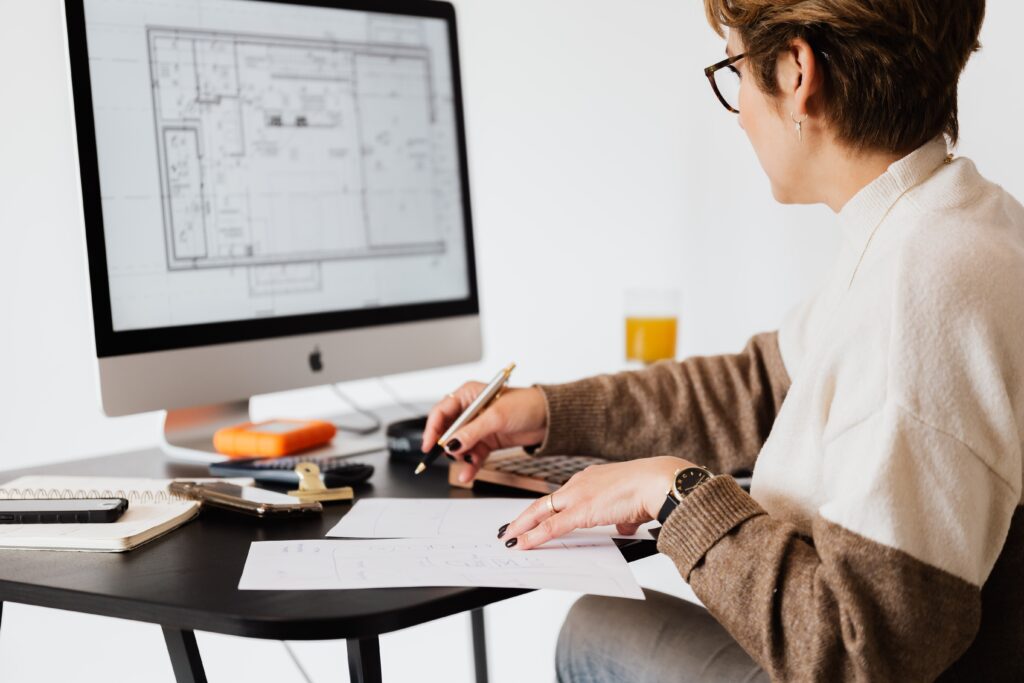 One of the first things you will notice about a PDF document is a lock icon in the lower corner of the window. This icon indicates that it's protected by some form of digital rights management (DRM) technology, which prevents others from copying and printing the file without permission.
If you're trying to open a PDF with Adobe Reader and cannot do so due to restrictions, you can either try downloading it again or contact whoever sent you the document for more information on how to use it properly.
There are notable reasons why you should use PDF to fax online, especially if it's for professional and business purposes, such as:
Cost-Savings – You don't need to print or visit a fax machine nearby to fax documents. Most online fax services let you attach documents such as PDF files, which you can send right off the bat from your computer or smartphone for free (like iFax free trial service).
Secured Information

– one of the security features that you can activate in PDFs is encryption, which makes them unreadable when you open them with an authorized password. Anyone who tries to open the document without the password will see a message that says the document is encrypted and requires a password for viewing.

Convenience – Web-based fax services use the internet to connect you with those who need to receive your faxed documents, so no need to go out and find a local fax machine. You can even sign the PDFs or add your signature while you are on the go.
Convert Documents to PDF Files
Do you have JPG, TIFF, or Word Doc files that you need to convert into PDF files? Faxing a PDF online is much easier when it's in that format as long as it's readable and clear in white background with black texts. Moreover, when you convert a JPG file to PDF, the size is compressed, so you're saving a lot of storage as well in the cloud or even in your local storage.
You can visit the following websites that allow you to convert files into PDF:
Adobe Acrobat – fastest and free way to convert files to PDF.
Pdf2go.com – convert images, Word documents, and other file formats to PDF.
Small PDF DF Converter – convert images, Excel sheets, Word doc, and other file formats to PDF files and vice versa
If you're working on a Microsoft Word document, you can also export the document to PDF by saving it as PDF.
How to Fax a PDF Online from Your Computer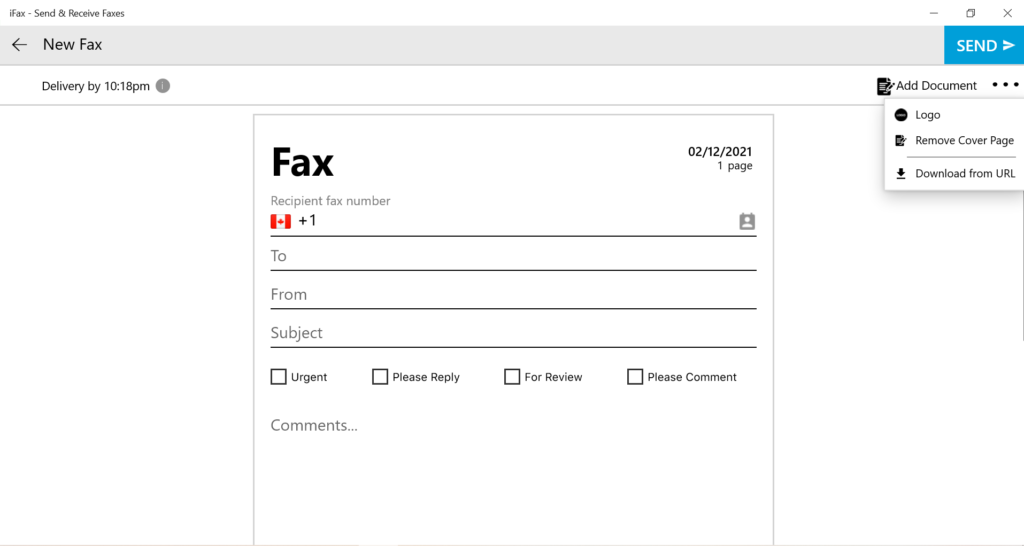 Did you know you can easily fax a PDF online from your computer with iFax? The online faxing service has been around since 2008, and most businesses and companies have relied on the high-rated mobile app since then. It makes faxing so simple and accessible as if you're sending an email. Below is a quick tutorial on attaching a PDF to fax online.
Step 1
Go to the iFax website and sign up for a new account. Choose a plan that you think is best for your faxing needs. You can get access to any of the plans for free under a 7-day free trial account. Take advantage of this opportunity to explore the features.
Step 2
iFax will direct you to the admin dashboard, where you can manage your faxes. It looks like an email inbox. This is where you can view sent, received, and drafted faxes. A window will pop out, showing the fax cover sheet.
Step 3
To fax a PDF online, click "New Fax" and enter your recipient's details in the given fields. This includes the recipient's name, recipient's fax number, sender's name, email address, date, and other notes you might want to add. You can also mark the fax as "urgent" and opt to include a cover page.
Step 4
Click "Add Attachment" to locate your PDF file from your computer. When this is done, you then click "Send" to send your fax.
Send or Fax a PDF Online With Smartphone or Tablet
The process of sending or faxing PDF from your mobile device is the same as when you're sending it from your PC or laptop. Start by opening the iFax app from your iOS or Android device and following the following prompts for sending a fax.
Make sure that the PDF you intend to send is available on your device so that it can be located when you reach the "Add Attachment" step.
Receive a PDF as a Fax From Your Computer or Phone
Receiving a PDF fax is just as simple as sending it. Whenever someone sends you a fax, you can get a notification via the iFax app on your mobile device or via email. You can also keep your received files stored in the cloud, so you can refer to them later or, perhaps, decide to print them out eventually.
Attach PDF to Fax Online Using Email to Fax With iFax
If you want to use the email to fax option, it's possible with iFax, too! It means you can attach and fax a PDF online using your preferred email client such as Gmail, Microsoft Outlook, Yahoo, or more. It's so simple, and you don't need to download the iFax app.

Just fill in the To, Subject, and Body fields to fax a PDF online. This method will work as long as you have an iFax subscription because you need to send the fax to "send" @ifaxapp.com" to be forwarded to the recipient's fax number.
Benefits of Online Faxing
Online faxing solutions are clean and green to ensure that your faxes are securely sent, received, and stored. Efficient internet faxing tools like iFax can send and receive faxes anywhere in the world in real-time with the assurance that confidential transmissions are encrypted and safe.
Here are some of the benefits of online faxing whenever you fax a PDF online.
Easy tracking of faxes – You will always receive confirmation that your documents were delivered correctly. Every time you submit a document using a web-based fax service like iFax, you'll know immediately if the recipient received it or not. This eliminates any possibilities of confusion about what occurred to the fax.

Fax broadcasting and multiple sending – One of the best features about sending documents through web-based faxes is that it allows you to send multiple copies of the same PDF file in one go. When you need to send similar or identical documents such as receipts, reports, or invoices.

Compatibility to any device – Online PDF file conversions are faster than ever before. In this day and age, when time is everything, nobody has the luxury of waiting for hours just so their document can be converted into a different format when sending it over the net. With web-based like iFax, PDF to fax online is ridiculously fast, and you don't have to worry about compatibility issues.
With a faxing solution designed for users who are always on the go, there's no need to be tied down to an office, sitting by a fax machine, and relying on a phone line. You can get this done and more from wherever you are, as long as you have an internet connection. If you can't access the internet now, that's no problem, too. iFax can store your activities until an internet connection is restored.
Final Thoughts: Simplify Faxing Using the iFax
Make sending and receiving PDF faxes — or any file format for that matter — seamless and straightforward using the iFax online fax service. iFax uses military-grade encryption to ensure that your transmittals are secure. Our advanced technology allows users to send and receive faxes and sign, edit, and customize send-outs where needed. If you need to add an electronic signature to your documents, iFax can let you do that, too.
With millions of faxes exchanged online, it is one of the most popular cloud-based online faxing services for individuals, professionals, entrepreneurs, and corporations. View iFax pricing plans and enjoy the full benefits of having an online fax service with no risk or commitment.
Choose from different pricing options with rates that start from less than 5 cents per page. Contact iFax online to know about how you or your business can benefit.
internet faxing
mobile faxing
receive fax online
send and receive faxes online