Forwarding faxes to email means greater efficiency. It saves you from the hassle of printing additional fax copies. You can also save time by eliminating delays due to paper jams and connectivity issues. You only need to forward the document to an email address.
In this post, you will learn how the "forward fax to email" function works and take advantage of the benefits that come with it. Find out why it is such a nifty feature that can save you a great deal of money and effort in the long run.
Can a Fax Be Forwarded to Email?
Yes, forwarding faxes to email is possible. Some fax machines have a "forward fax to email" function that allows you to deliver a fax to an email. Another option is to use a virtual fax service with a fax-to-email feature. The latter offers more convenience and flexibility since you can forward faxes to multiple email addresses simultaneously. You can also access the faxes from anywhere without printing them out.
5 Benefits of Forwarding Faxes to Email
Forwarding a fax to an email address may seem unnecessary, but you might be surprised by the many benefits associated with it. Here are five key reasons why using a fax service to forward your faxes to email can be an advantageous move:
Backup. Forwarding a copy of a fax to an email can serve as a backup in case the original fax document is lost, damaged, or otherwise unavailable.
Convenience. Fax forwarding allows you to receive a copy of your received faxes directly to your email inbox. You can save yourself the hassle of printing the fax.
Document tracking. Forwarding a fax copy to email can help you track the document's status for record keeping and future reference. Your email can serve as a log of when each fax was received, complete with the sender's fax number and the date and time of receipt.
File sharing. You can instantly share important information with colleagues and customers. It also helps keep stakeholders informed about critical updates related to specific projects or tasks.
Document management. You can organize your faxes automatically by using the default sorting options provided by your email service provider.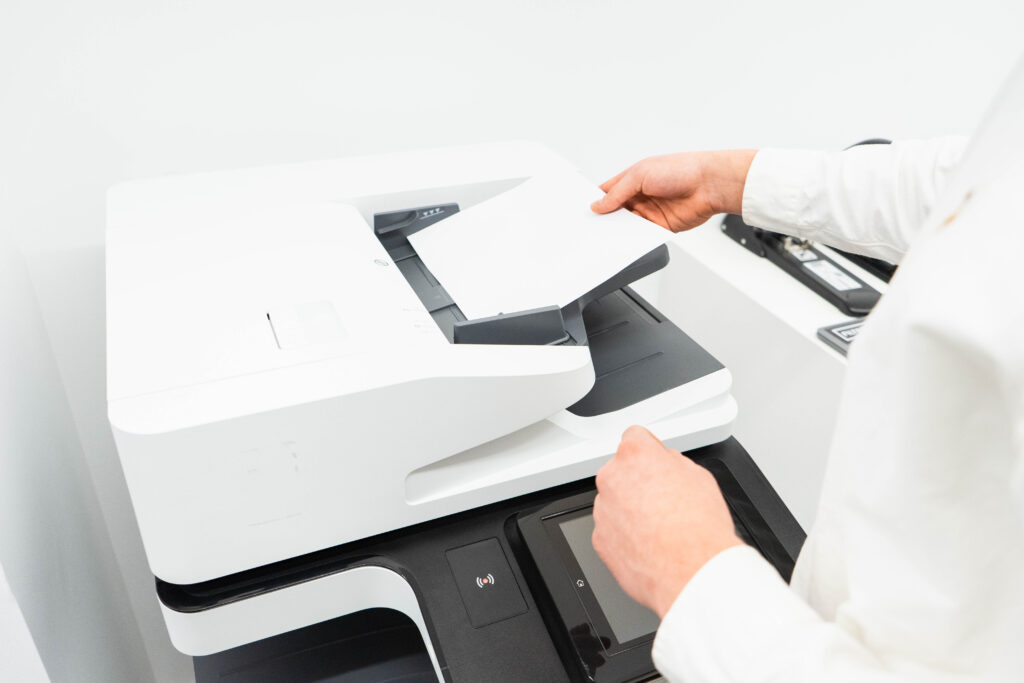 How Does Fax Forwarding to Email Work
Fax forwarding to email is a process that allows faxes to be received and stored in an email inbox. Instead of leaving the fax copy in the fax machine's memory or printing it out, the received fax can be sent to a specified email address. This service is typically handled by a fax server that can manage and route multiple fax messages.
Here's an overview of how it works:
Follow the standard process of faxing as per your machine's model.
After receiving a fax, press Fax on your machine's control screen. Turn on the option for Fax Forwarding.
Choose any of the available forward settings options. Kyocera machines, for example, will allow you to change the file format from PDF to TIFF or vice versa.
Choose your forwarding destination. Enter the email address where you want to forward your fax. You can also input the email addresses directly from your contacts list.
Click OK to apply the changes.
Fax Machines With Email Forwarding Options
Some examples of fax machines that have "forward fax to email" options are as follows:
Kyocera TASKalfa
On your Kyocera TASKalfa machine, touch the System Menu button.
Select Fax, then tap the button next to RX/Forward Rules.
Select Use Rule for All RX. Tap on Forward Settings. You must then change the default Forwarding setting from Off to On. Press OK.
Choose Forward Destination. Select an existing contact from an address book or manually enter the email where you want to forward your fax. Press OK.
Review the changes applied and press OK again to confirm.
Close the System Menu window.
That's it. The machine will automatically forward the received fax to the email address entered.
Xerox VersaLink
On your Xerox VersaLink machine, go to the Control Panel and press the Home button.
Select Device, then go to Apps > Fax.
Choose Fax Forwarding.
Select whether to Receive Only, Send Only, or Send & Receive.
Use the touchscreen keypad to enter the email address. You may also add an existing contact from your address book.
Enter a subject line and tap OK.
Enter a filename for your file attachments.
Tap OK to save to apply the changes made.
Press the Home button again, then touch Restart Now when prompted.
Remember that you cannot forward faxes to email and, at the same time, print a hard copy. You have to pick between the two.
Canon imageRUNNER ADVANCE
On your Canon imageRUNNER ADVANCE machine, touch Settings/Registration. Make sure that you are logged in as an administrator.
Go to Function Settings, then select Received/Forward.
Choose Common Settings. Scroll down to the bottom of the menu.
Select Use Forwarding Settings. Tap On, then press OK.
Go back to Forwarding Settings and tap Register.
Add a condition and label it.
Add an existing contract from your address book or register a new destination by typing a different email address. Press OK.
Make sure to select the condition or rule you created by tapping on it before tapping Validate.
Close the settings window, and that's it.
HP OfficeJet Pro
On your HP OfficeJet Pro machine, tap the wireless icon on the control screen.
Record the IP address and type it on your computer's web browser. Press Enter.
Select Fax > Digital Fax.
Click Setup, then select Fax to Email. Follow the onscreen instructions.
After you enter the required information and email address, click Save and Test.
Effortlessly Forward a Fax to Email Using iFax
By using a virtual fax service like iFax, you can forward faxes to email quickly and effortlessly. All you need to do is follow these steps: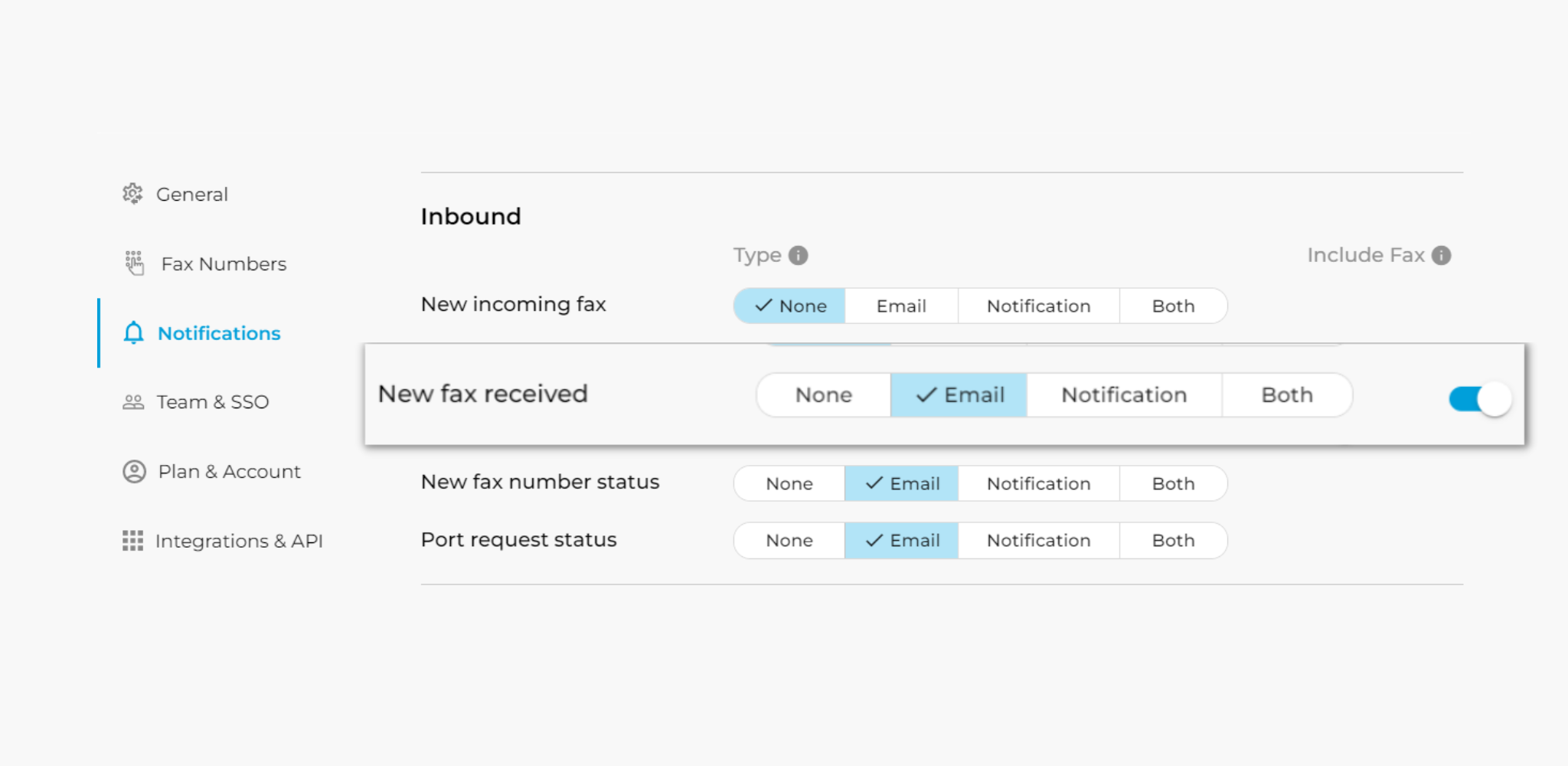 Forwarding a fax to an email linked to your fax number
Go to the iFax website and sign up for an account.
Link a valid email address. You can use this address to forward faxes to your own email inbox.
Go to Settings and select Notifications.
Under the Inbound section, select Email or Both for New fax received. Make sure to turn on the toggle switch for Include Fax which is located right next to it.
Click Save.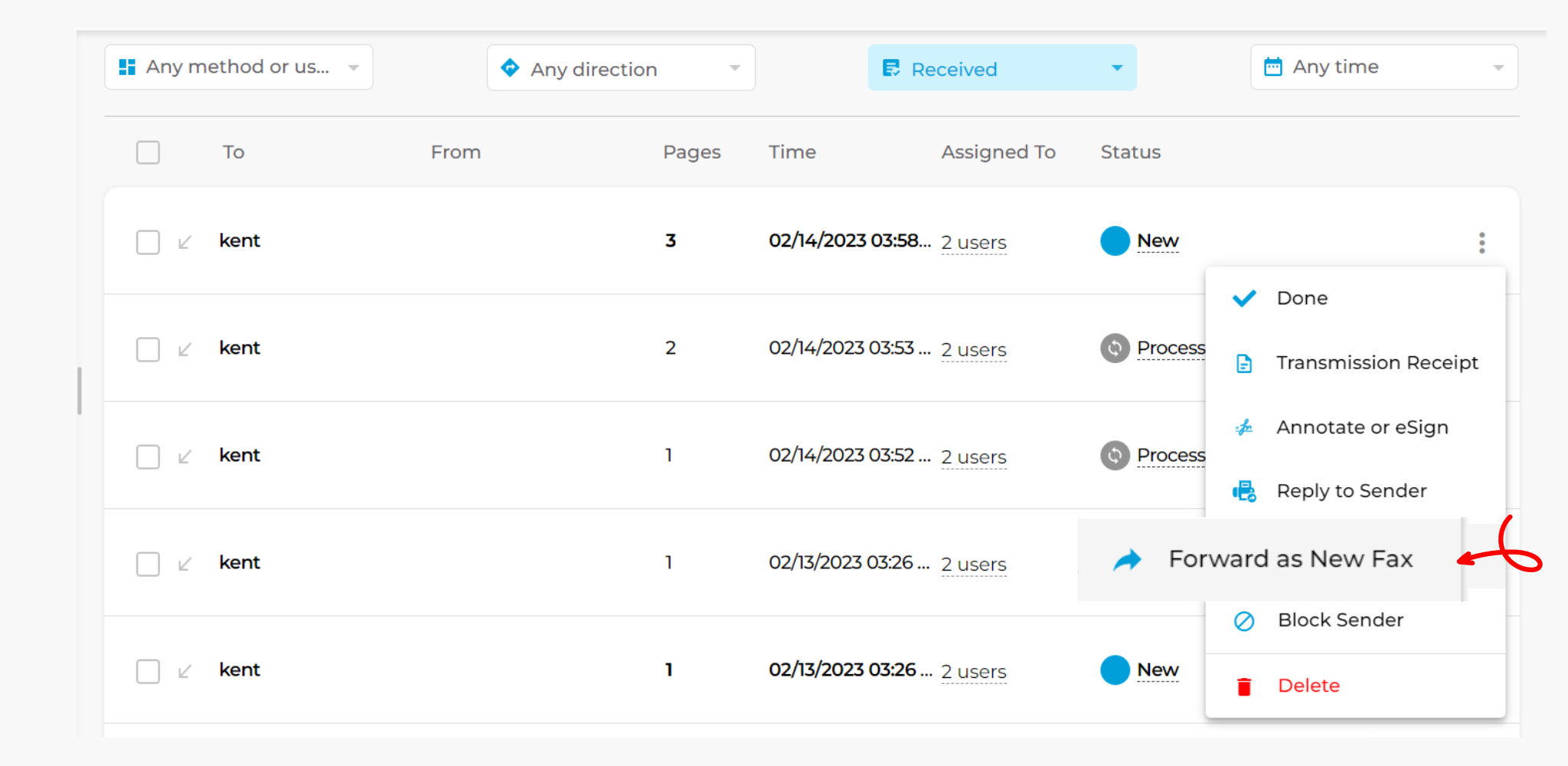 Forwarding a fax to an email linked to your recipient's fax number
Open your iFax web dashboard.
Click the menu icon next to the received fax you wish to forward.
Click Forward as New Fax.
Enter your recipient's fax number, then fill out the rest of the required fields.
Click Send. Wait for the success prompt to appear, then enter your recipient's email address. Make sure that the email is already linked to your recipient's online fax number.
Check the box next to Include fax link. Click Send.
Say Hello to Faster and More Efficient Faxing
Forwarding faxes to email offers plenty of advantages. By leveraging this option, you can effortlessly create backups of your faxes in your email inbox. You can also save valuable time by reducing the need to print documents manually. Plus, you will have instant access to all your faxes, just like how you would open your emails.
With iFax, you can ensure the timely and secure delivery of faxes without the extra paperwork. Enjoy the flexibility of faxing from anywhere using your phone, tablet, or computer.
Create a free account to get started.
fax forwarding
forward fax to email
forward faxes to email