Despite having emails and other modern ways to share files, many professionals and businesses still rely on fax. It remains one of today's most reliable and secure ways to send and receive documents.
Additionally, faxing offers the advantage of transmitting information from virtually anywhere. All you need is access to a nearby fax machine or any device with an internet connection.
This post aims to teach you how to fax multiple pages quickly and simultaneously. Best of all, you can do it without wasting time and money.
Is Faxing Multiple Pages Possible?
Yes, it is possible. Most modern fax machines are capable of faxing multiple pages at once. Some even have automatic document feeders, so you don't need to insert the pages yourself.
As for online fax services, the majority of them have no page limit. You can fax as many pages as you like. Do note that faxing multiple pages can take a long time. It may also result in a higher cost.
How to Send Multiple Pages in One Fax
Faxing multiple pages through a fax machine or online fax service is simple. As long as you know the basics, you can successfully transmit these pages without errors.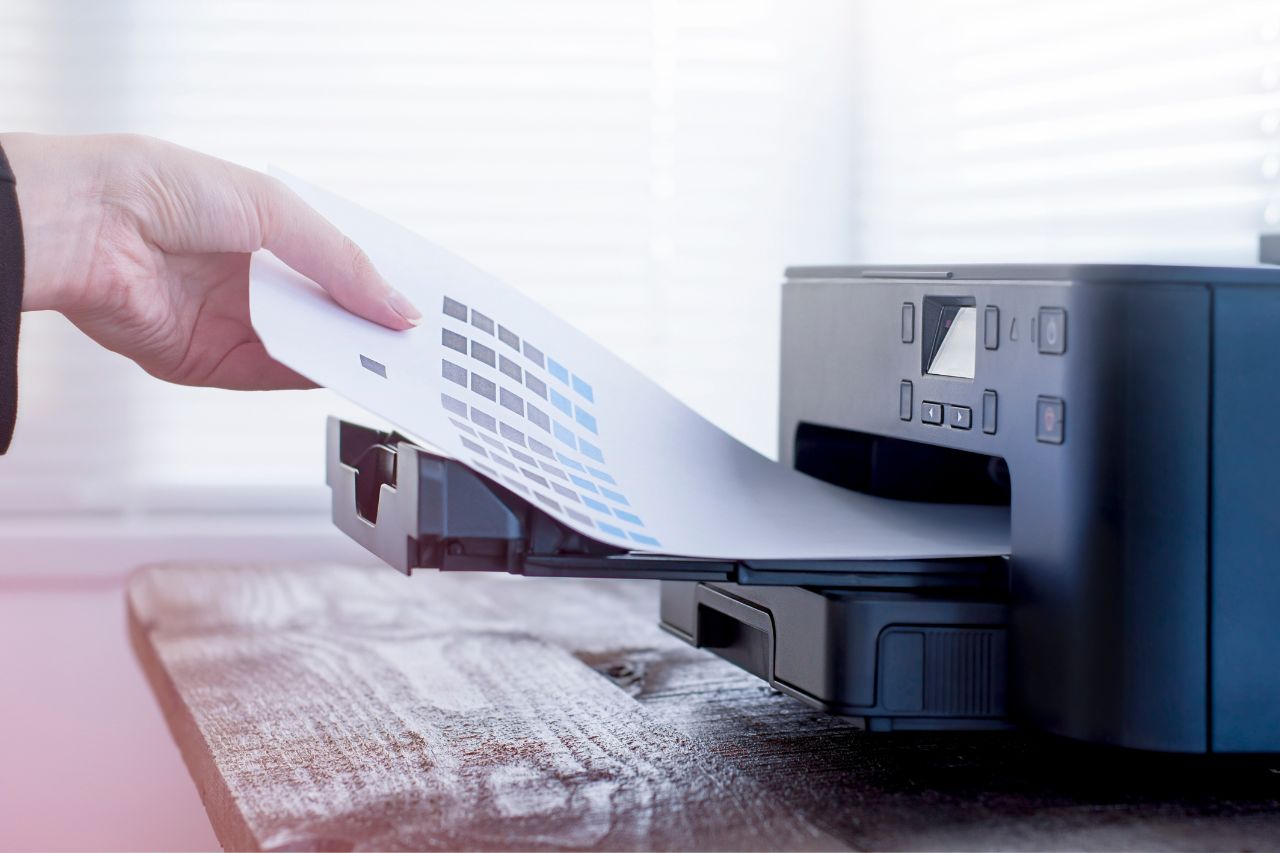 For fax machine users
If you are using a fax machine to fax, the general steps include the following:
Ready your fax machine. See to it that it's turned on and properly connected to a working phone line.
Prepare all the pages that you need to fax. Sort them according to your desired order. Remove any staples, bindings, or paper clips.
If your document includes a fax cover page, make sure to place this page at the top of the stack.
Enter your recipient's fax number using the machine's keypad or touchscreen. Include any required prefixes, such as a "1" for long-distance numbers.
Open your machine's ADF (automatic document feeder) tray. Place and arrange the pages with the printed side facing up. Align the pages properly to avoid any jams or misfeeds.
Press the Send or Fax button to start faxing. Some machines may label this button differently, like Fax or Start.
(Optional) If the machine has no automatic document feeder, you may need to feed the subsequent pages manually. Repeat this process up to the last page.
After faxing all the pages, wait for the fax machine to print a confirmation receipt. Some models with touchscreens will also display a confirmation stating the successful fax transmission.
Remove your documents, then hang up the phone.
Note: Some fax machines may have specific instructions for faxing multiple pages. It is always best to refer to your machine's user instructions first, especially if you are faxing in high volumes.
For online fax service users
If you want a quick and inexpensive way to fax multiple pages, you can use an online fax service like iFax. All you need to do is follow this step-by-step guide:
Prepare your documents. Place your digital copies in a secure and easily accessible location. Sort them according to their file type or purpose.
Go to the iFax website and create an account.
Log in to your web dashboard.
Click New Fax > Compose Fax to open the compose window.
Scroll through the available cover sheet templates and select the one that fits your needs or preference.
Enter your recipient's fax number. Fill out the rest of the required fields.
Click the paper clip icon to upload your documents.

To fax multiple pages as separate files: Hold the CTRL button and select all the pages you want to send. Or, you can press CTRL + A. Note that you can only select a maximum of 10 files at a time.
To fax a multiple-page file: Select the multi-page document* you want to upload. You can reorder the pages right after uploading the file.

Finish composing your fax. Review all the details, then click Send.
Wait for the confirmation dialog to appear. It should tell you when your fax is supposed to arrive. You will also get a notice as soon as your fax has been delivered.
Quick Note: *The "unlimited uploads" feature is only available to iFax Professional users. Those with Free and Plus accounts can only upload up to 30 pages or up to 19 MB per fax, whichever comes first.
5 Benefits of Faxing Multiple Pages Online
Faxing online can be beneficial to anyone who wants to fax multiple pages. Apart from not needing a fax machine, it also presents several other benefits, including:
1. Convenience
With online fax service, sending multiple pages is as easy as a few clicks of a button. Instead of a fax machine, you can fax using your laptop or phone through a fax app. It is also much faster since it relies on the internet to transmit data. Plus, you don't have to stand in line and wait for your turn.
2. Security
Online faxing offers enhanced security features such as password protection, encryption, and secure cloud storage. So when you're faxing multiple pages, this can help prevent unauthorized access. There's also no risk of leaving a printed page in the machine's paper tray or being a victim of fax spam.
3. Compliance
Faxing multiple-page documents online helps ensure compliance with industry laws and data privacy regulations. It eliminates the risk of having physical copies stolen and provides a digital trail for tracking transmissions. Additionally, it saves time and resources compared to traditional faxing methods. An added benefit is that you can easily include a fax cover letter or a fax cover sheet as a part of your fax, ensuring all necessary information is included.
4. Economical
Faxing multiple pages of documents online is usually cheaper than sending them via traditional fax. There are no additional costs associated with printing or landline subscriptions. Plus, you can choose a plan that best suits your high-volume faxing requirements.
5. Eco-friendly
Aside from reduced energy usage, you can fax multiple pages without wasting paper and ink. It significantly reduces the amount of paper waste. Not only does it save trees and help the environment, but it also helps lower your operating expenses.
Faxing Multi-Page Documents Best Practices
When faxing multi-page documents, there are several best practices to adhere to, including:
Using a cover sheet: You can indicate the recipient's name and the total number of pages your recipient should expect to receive. Doing so can help avoid confusion and mix-ups.
Organizing pages: See to it that you are sending pages in the correct order, with the fax cover sheet on top and the last page at the bottom.
Checking for clarity: Avoid faxing dark pages or pages with decorative fonts, as this may produce poor-quality copies that are too difficult to read.
Ensuring accuracy: Always double-check and see if there are any lacking details or inaccurate information.
Using a dedicated fax line: A dedicated fax line helps avoid delays or interruptions. You won't have to worry about resending multiple pages just because your fax was interrupted by an unexpected call.
Effortlessly Fax Multiple Pages Online With iFax
Faxing multiple pages can help you achieve the speed and efficiency you need to send important documents. And, of course, the best way to do this is by using an online fax service.
With iFax, you can eliminate the hassles of traditional faxing. There's no need to print and sort physical documents. You can also fax on the go, which is way more efficient than waiting until you're in the office to send a fax. Add to that the security of knowing your faxes are safe from getting stolen or lost.
Try iFax toay and see why it is the ultimate online solution for faxing multiple pages.
fax multiple pages
faxing documents
multi-page faxing